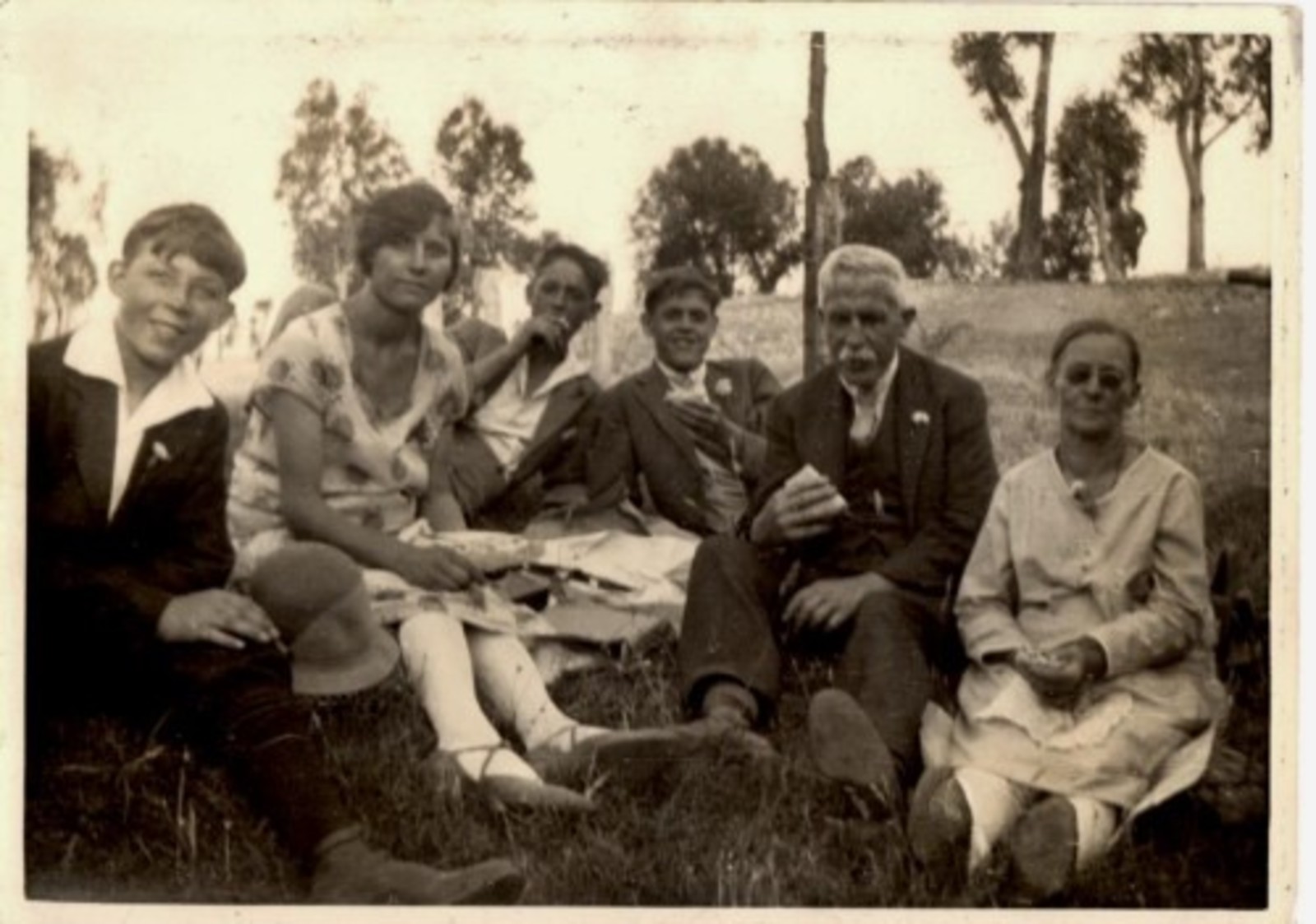 Day Dawn Braille Magazine
×
Milton Hook, Ed.D. (Andrews University, Berrien Springs, Michigan, the United States). Hook retired in 1997 as a minister in the Greater Sydney Conference, Australia. An Australian by birth Hook has served the Church as a teacher at the elementary, academy and college levels, a missionary in Papua New Guinea, and as a local church pastor. In retirement he is a conjoint senior lecturer at Avondale College of Higher Education. He has authored Flames Over Battle Creek, Avondale: Experiment on the Dora, Desmond Ford: Reformist Theologian, Gospel Revivalist, the Seventh-day Adventist Heritage Series, and many magazine articles. He is married to Noeleen and has two sons and three grandchildren.
First Published: January 29, 2020
Day Dawn Braille magazine was an Seventh-day Adventist paper published in the Australasian Union Conference from 1909 to 1919. It was authored by Alfred Phillips.
Preliminary Work for the Blind
The Day Dawn Braille magazine was inseparably linked to its author, Alfred William Phillips. He was born on February 19, 1867, in Melbourne, Victoria, and christened an Anglican.1 He lost his sight when he was only six years old2 and learned the craft of a wicker worker.3 Later, about 1903, he became a Seventh-day Adventist and immediately began to prepare tracts for Christian outreach in Braille.
These tracts included titles such as Coming of the Lord, Millennium, Spiritualism, and Sanctuary and Judgment.4 By 1906 he had copied thirty-eight SDA tracts into the Braille system, making three replicas of each tract. These 114 pieces of Braille literature were circulated by the Victorian Tract Society to blind individuals who read and returned them. The Tract Society kept the tracts circulating, making sure the recipients on their list received a different tract with each mail-out.5
Advent of the Magazine
At the 1908 Australasian Union Conference (AUC) Session it was voted to transfer the ministry for Braille readers from the Victorian Conference to the AUC with headquarters at Wahroonga in Sydney, New South Wales.6 In the meantime, in 1907, Phillips had married Lillian Evans of the Windsor SDA church in Melbourne.7 For ease of communication Alfred and Lillian also transferred to Sydney.8 The AUC continued with the mailing list, providing some secretarial assistance in the persons of Edith Longley9 and Viola Rogers.10
Alfred continued to prepare materials for Braille readers. His little Day Dawn digest first became a monthly publication on July 1, 1909. Twelve months later he reported 137 Braille readers on the mailing list, fourteen of them being Seventh-day Adventist members.11 He devoted one day each week to visit blind recipients living in Sydney. In 1911 a small Sabbath School of nine blind members was formed at Rushcutter's Bay.12
The Magazine Struggles to Survive
From time to time letters from delighted readers of Day Dawn were published in church periodicals.13 Only six copies were made of each monthly publication. These were circulated in the same manner as the tracts were posted, as part of a lending library.14 The whole enterprise was financed by public subscriptions but having started with fifty pounds credit the expenses soon became more than the income.15 Alfred and Lillian moved back to Melbourne and continued to prepare Day Dawn in their home. Tragedy struck on Wednesday, August 19, 1914, when their house burned down. There was no loss of life, but Alfred lost his Braille Bible and his Braille typing machine.16
The Braille tracts and the Day Dawn issues were fortunately still in circulation and unaffected by the fire. Despite poor circumstances Alfred managed to continue producing some further issues of Day Dawn, but by 1917 the mailing list had shrunk to ninety readers.17
In 1919 Alfred wrote to the AUC asking if he should continue preparing more material. The executive committee was scathing in its criticism. They complained that the enterprise was never "fully organized," "no-one had direct responsibility," there were "no visible results," and time and energy were being "uselessly expended." These were harsh conclusions and not relayed to Phillips. Instead, a member of the committee was delegated to visit Phillips and kindly advise him that the AUC, after a period of approximately ten years, could no longer sponsor the circulation of literature to Braille readers.18 Undeterred, Alfred and Lillian maintained their Christian witnessing by distributing Signs of the Times magazines in their neighborhood.19
Alfred passed away at his residence in Moonee Ponds, Melbourne, on June 14, 1934,20 and was interred in the Anglican section of Boroondara (Kew) Cemetery. Lillian was interred in the same plot, having passed away on March 24, 1957.21 Church headquarters resumed their aid for the blind in later years. The Day Dawn Braille magazine and other materials that Alfred Phillips supplied can be regarded as a valiant pioneering endeavor.
Sources
"Alfred William Phillips." Australasian Record, July 9, 1934.
"Alfred William Phillips." Ancestry. Com. Accessed November 21, 2017. https://www.ancestry.com.au/family-tree/person/tree/13712478/person/20335526326/facts.
"At Rushcutter's Bay, near Sydney…" Australasian Record, November 27, 1911.
Australasian Union Conference Executive Minutes, March 20, 1919. South Pacific Division Heritage Centre, Avondale College of Higher Education, Cooranbong, NSW. Box: 545. Folder: "Australasian Union Conference Executive Minutes, 1919."
Baker, W[illiam] L.H. "Report of the Victorian Conference." Union Conference Record, October 1, 1906.
"Boroondara General Cemetery," Retrieved from www.kewcemetery.com.au/search/FindGrave.php.
"Day Dawn News Notes." Australasian Record, December 17, 1917.
Jones, L[lewelyn] L. "Lillian Phillips." Australasian Record and Advent World Survey, June 10, 1957.
Longley, E[dith] O. "Our Work for the Blind." Union Conference Record, May 23, 1910.
"Our readers will be sorry to hear…" Australasian Record, August 31, 1914.
Phillips, A[lfred] W. "Work for the Blind." Union Conference Record, October 24, 1910.
Phillips, A[lfred] W. "Work among the Blind." Australasian Record, May 29, 1911.
Phillips, A[lfred] W. "Our Work for the Blind." Australasian Record, September 28, 1914.
"Plans and Recommendations." Union Conference Record, September 21, 1908.
Pretyman, C[ecil] H. "Our Work for the Blind." Australasian Record, June 10, 1912.
Victoria Electoral Roll, 1905. Division: South Melbourne. Polling Place: South Yarra. "Phillips, Alfred William."
Victorian Tract Society. "Braille Tract Work." Union Conference Record, February 1, 1904.
Notes