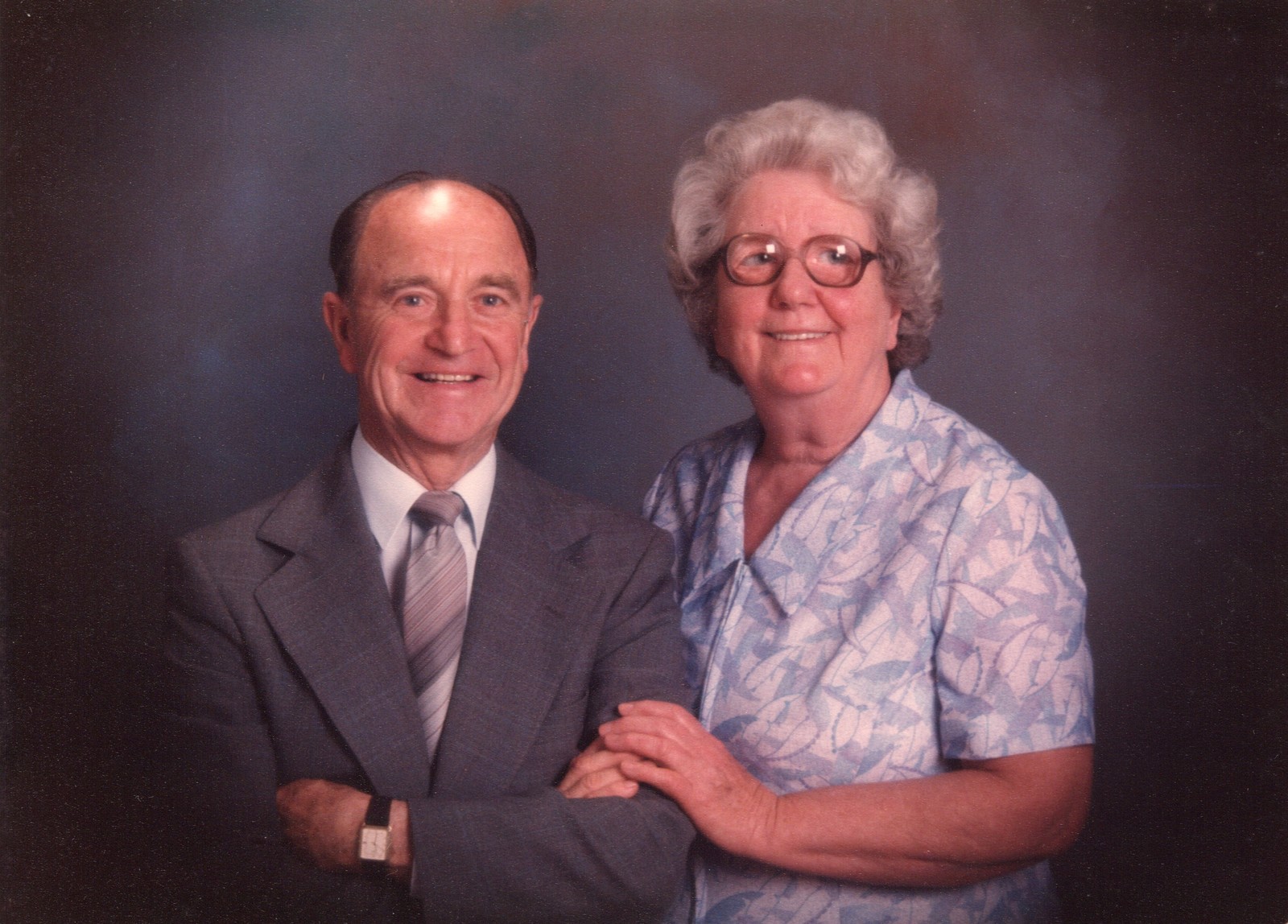 Tilley, Allan Wilby (1919–2012) and Margaret Ruth (Pretyman) Tilley (1916–2002)
×
Milton Hook, Ed.D. (Andrews University, Berrien Springs, Michigan, the United States). Hook retired in 1997 as a minister in the Greater Sydney Conference, Australia. An Australian by birth Hook has served the Church as a teacher at the elementary, academy and college levels, a missionary in Papua New Guinea, and as a local church pastor. In retirement he is a conjoint senior lecturer at Avondale College of Higher Education. He has authored Flames Over Battle Creek, Avondale: Experiment on the Dora, Desmond Ford: Reformist Theologian, Gospel Revivalist, the Seventh-day Adventist Heritage Series, and many magazine articles. He is married to Noeleen and has two sons and three grandchildren.
First Published: January 29, 2020
Allan and Ruth Tilley both graduated from the Sydney Sanitarium and Hospital as nurses. They served in ministerial and medical capacities in Papua New Guinea, the Solomon Islands, and Sydney Adventist Hospital.
Early Years
Allan Wilby Tilley was born in Mount Gambier, South Australia, on September 30, 1919, to Seventh-day Adventist parents. He was the youngest of their ten children. All of his schooling took place in Mount Gambier. Tragically, when he was sixteen, both parents died within three weeks of each other. Tilley joined his older brothers in a plastering business.1
Further Education
Tilley's pastor encouraged him to attend the Australasian Missionary College at Cooranbong, New South Wales, where he completed some biblical studies in 1939, preparing for entrance into the Sydney Sanitarium and Hospital (SS&H) nursing class of 1940. On December 5, 1943, he graduated from the general nursing course.2
Church Employment
In 1944, Tilley accepted an appointment as a ministerial intern for the Glen Innes-Inverell-Tenterfield region of New South Wales.3 His only means of transportation among the scattered church members was a bicycle.4 All year he corresponded with his sweetheart and fellow-nursing graduate, Margaret Ruth Pretyman, who was completing her midwifery certificate. Known as Ruth Pretyman, she was born on May 31, 1916, to Percy H. Pretyman and his wife at Warburton, Victoria. She and her family moved to Castle Hill, a suburb of Sydney, New South Wales, where she grew up. She graduated from SS&H in 1943 in the same class as Allan Tilley.
Allan Tilley returned briefly to the SS&H prior to his marriage, which took place in the Wahroonga Seventh-day Adventist church on March 20, 1945.5
Allan and Ruth Tilley were appointed to mission service at Aroma, Papua. The Wolrd War II had not officially concluded, but the area was deemed safe. Nevertheless, the ship that took them to their coastal destination in April 1945 sailed under sealed naval orders as a security measure. Tilley was district director, a role that included both Allan and Ruth Tilley conducting a medical clinic. The humid Aroma station was isolated and malaria was common.6 After about six months, and expecting her first child, Ruth Tilley was advised to return to Sydney for medical attention.7 Tilley remained for a few months until a replacement arrived and then he, too, returned to Sydney in time for their daughter Ella's birth. There followed brief nursing stints for Allan at SS&H and Warburton Sanitarium.8 Their second daughter, Margaret, was born at Warburton.
In good health once more, the Tilleys accepted a second term of overseas service, this time at Kwailibesi on the northern tip of the island of Malaita, British Solomon Islands. Allan Tilley flew to the island group on August 12, 1948.9 Ruth Tilley and their two girls sailed a little later. Allan Tilley directed all the Adventist mission work on the island, supervising a handful of national missionaries and conducting widespread clinical work centered at headquarters. Later, he related stories of healings in answer to prayer and Christian victories in the face of opposition from evil spirits. At one time, the locals were stricken with a whooping cough epidemic. A doctor friend in America, not knowing what was happening on Malaita, mailed a parcel of the new wonder drug, penicillin. Tilley administered it with remarkable results, saving many lives and winning profound regard for the Adventist mission.10
Five years at Kwailibesi reduced Ruth Tilley to poor health once more. Expecting her third child, she was advised to return home. She and her two daughters arrived in Sydney on July 27, 1952.11 Allan Tilley arrived on October 19, in time for the birth of his third daughter, Jean.12
The year 1953 saw the beginning of a long tenure in Sydney. For three years Tilley worked in the hydropathic treatment rooms operated by the Church in the inner city at Hunter Street.13 His fourth daughter, Elizabeth, was born. It was about this time that he began evening classes at Ultimo and, later, Newcastle, to qualify himself as a medical technologist.14 The training fitted him for work in the pathology laboratory of his alma mater, renamed Sydney Adventist Hospital (SAH). From 1956 to his retirement in 1978, he served diligently in the laboratory, much of the time as second in charge. Ruth Tilley spent fourteen of those years working in the female hydropathic rooms at SAH. In 1983, they both received Sydney Adventist Hospital's service award for a combination of forty years employment at SAH. Their daughters, four in all, also graduated from general nursing at SAH.15
After Retirement
TIlley left a big part of his heart in the South Pacific mission field. Many of his retirement hours were spent as a volunteer, assisting with the packing and dispatching medical supplies to Adventist hospitals and clinics in the South Pacific.16 Ruth Tilley passed away in 2002. Tilley's final eleven months were spent at the Avondale Aged Care facilities, Cooranbong, New South Wales, Australia. He died on May 1, 2012.16 Tilley was a man of few words and impeccable Christian character who labored tirelessly in the paramedical field.
Sources
"Appointed to medical work..." Australasian Record, August 30, 1948.
"Appointments and Transfers 1947 Annual Meeting." Australasian Record, October 20, 1947.
Currie, Alex. "Allan Wilby Tilley obituary." Adventist World, August 2012.
Gilmore, Lawrence. "Sydney Adventist Hospital Delves into Its Past." Australasian Record and Advent World Survey, August 20, 1983.
Imrie, L[eslie] J. "North New South Wales Conference and Camp Meeting." Australasian Record, January 31, 1944.
Knight, A[rthur] W. "Tilley-Pretyman." Australasian Record, April 23, 1945.
"Life Sketch–Allan Wilby Tilley." Unpublished Document, 2012. Personal collection of Jean (Tilley) Gersbach.
"Of general interest will be..." Australasian Record, November 13, 1939.
"There was a reunion..." Australasian Record, November 10, 1952.
Tilley, Allan, "Before They Call…I Will Answer." Unpublished manuscript. Personal collection of Jean (Tilley) Gersbach.
"We regret that..." Australasian Record, November 12, 1945.
Notes