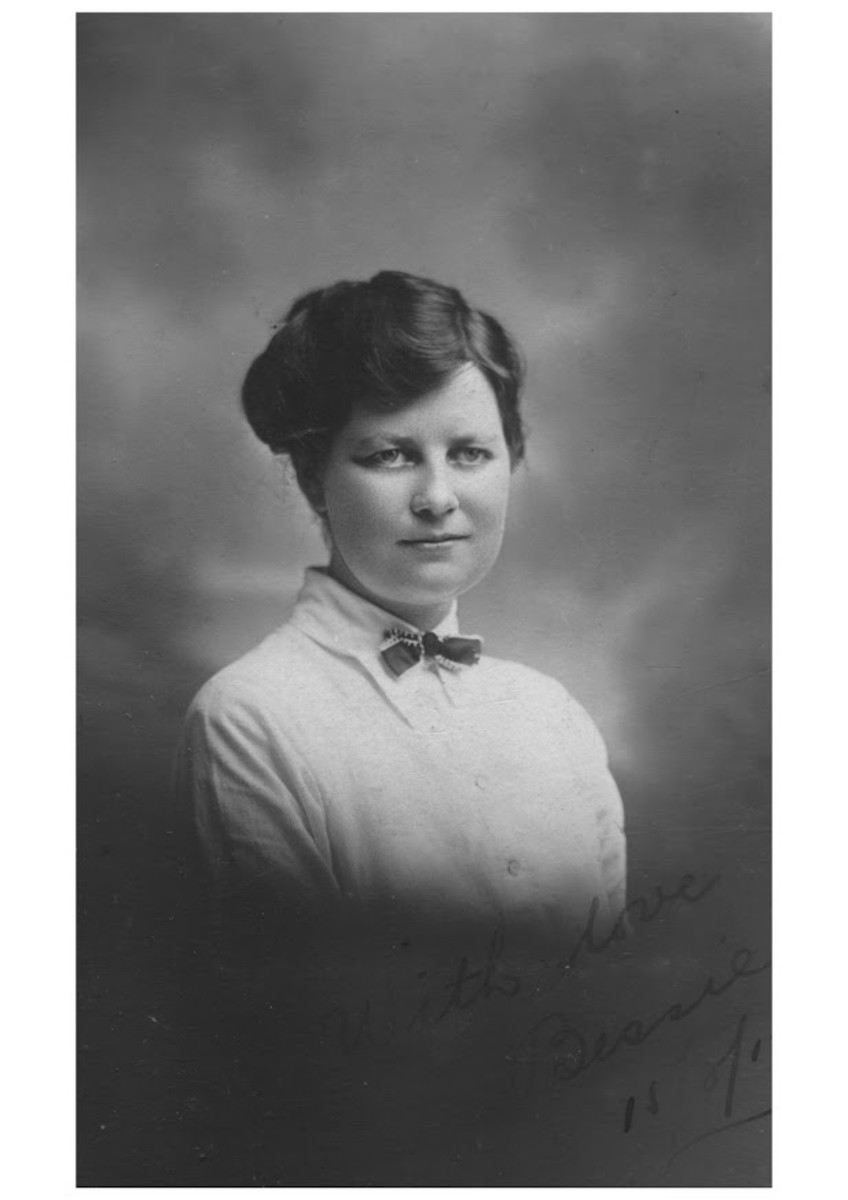 Fletcher, Elizabeth "Bessie" Armstrong (Dowell) (1899–1980)
×
Milton Hook, Ed.D. (Andrews University, Berrien Springs, Michigan, the United States). Hook retired in 1997 as a minister in the Greater Sydney Conference, Australia. An Australian by birth Hook has served the Church as a teacher at the elementary, academy and college levels, a missionary in Papua New Guinea, and as a local church pastor. In retirement he is a conjoint senior lecturer at Avondale College of Higher Education. He has authored Flames Over Battle Creek, Avondale: Experiment on the Dora, Desmond Ford: Reformist Theologian, Gospel Revivalist, the Seventh-day Adventist Heritage Series, and many magazine articles. He is married to Noeleen and has two sons and three grandchildren.
First Published: August 1, 2020
Elizabeth (known as Bessie) Armstrong Dowell served on the Asiatic Division office team in Shanghai from 1917 to 1922. Bessie was born in the Tumut district, southern New South Wales, on October 25, 1899, to Alfred and Fanney Dowell.1 She had a sister named Laura. They first encountered Seventh-day Adventists in 1911 at a crusade conducted by Elder Leslie Imrie at Campsie, suburban Sydney. Bessie trained as a business secretary and gained some practical experience before accepting an appointment with the denomination in 1915.2
Service with Seventh-day Adventists
Bessie's first denominational appointment was secretarial work in the headquarters office of the Australasian Union Conference (AUC) at Wahroonga, New South Wales. In 1917 Elder John Fulton, then president of the Asiatic Division, made a request that Bessie join the Asiatic Division staff in their Shanghai offices.3 In February she was farewelled with the gift of a watch and a bon voyage letter signed by her Australian fellow workers.4 In Shanghai Bessie boarded with Elder Clarence Crisler and his. For five years, 1917 through 1922, she was a valued member of the office team, and then she returned to Australia to resume her work in the AUC.5
After a few months back at her desk in Wahroonga Bessie took time out to attend the Australasian Missionary College (later Avondale University College) for one term in 1922, taking studies in English, Bible, home nursing and physiology.6 She then returned to her stenographic work at the AUC, primarily in the Missionary Volunteer Department until 1925.7
Marriage and Motherhood
While Bessie was serving in Shanghai an Australian businessman working out of Singapore called by. His name was Archibald George Fletcher, a man more than twice her age, who showed a romantic interest in young Bessie. When she returned to Australia he visited again and eventually they made plans to marry.8 The service was held on June 28, 1925, in the Wahroonga church where Bessie regularly attended Archibald's older brother, Elder William Warde Fletcher, a former president of the India Union Mission, performed the ceremony.9
Archibald and Bessie immediately returned to Singapore, and later Penang, to engage in commerce. Bessie returned to Sydney with her two sons, Winston and Austin, in August 1931. Archibald followed in June 1932. They purchased the grocery business on Fox Valley Road near Australasian church headquarters and successfully operated the enterprise until selling in December 1948.10 Archibald passed away peacefully on July 4, 1952, and was laid to rest in Macquarie Park Cemetery, North Ryde, suburban Sydney. He was eighty years of age.11 Bessie also reached her eightieth birthday. In her frail years she was cared for in the Charles Harrison Memorial Home, Cooranbong, New South Wales. She passed peacefully to rest on February 6, 1980. and was interred in the nearby Avondale Memorial Cemetery. Both sons survived her, Winston serving as manager in various Adventist Book Centers and Austin as an evangelist and college Bible lecturer.12
Sources
Anderson, Ormond K. "Bessie Armstrong Fletcher." Australasian Record and Advert World Survey, June 30, 1980.
District of Tumut. Birth Certificates. Government of New South Wales, Australia.
Dowell, Bessie A. "Some Have Done It." Australasian Record, March 2, 1925.
"Fletcher-Dowell." Australasian Record, July 13, 1925.
"In response to a cable message…" Australasian Record, February 19, 1917.
"Miss Bessie A. Dowell has again…" Australasian Record, December 11, 1922.
Palmer, Cyril S. "Archibald George Fletcher." Australasian Record, July 28, 1952.
The Fletcher Papers. Private correspondence. Personal collection of James Fletcher.
Notes