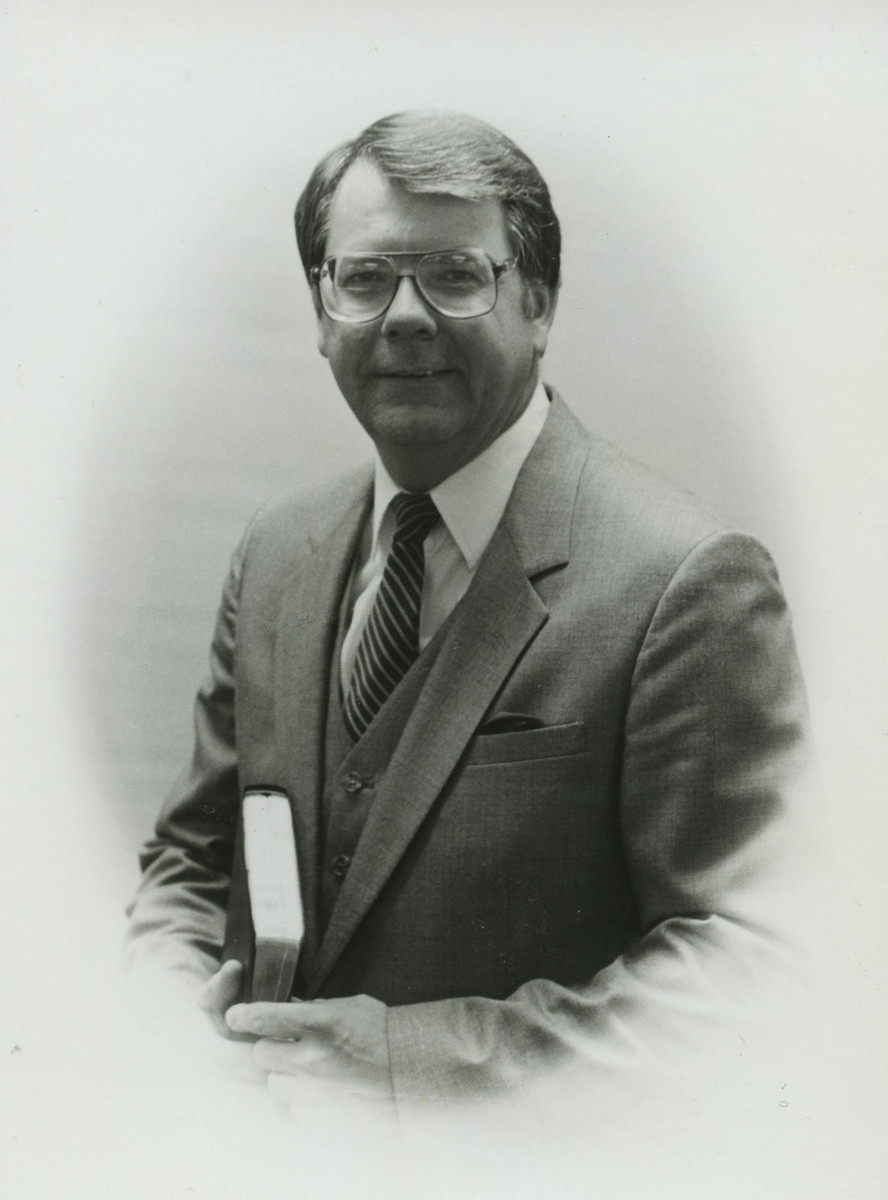 Halvorsen, Ronald Byron, Sr. (1938–2015)
×
Greg Hudson, D.Min. (Andrews University, Berrien Springs, Michigan), is the senior pastor of the Georgia-Cumberland Academy church in Calhoun, Georgia. He has worked as a registered nurse, and served as a pastor and academy chaplain in Arkansas, Louisiana, and Georgia.
Ronald Byron Halvorsen was a former gang member and prominent evangelist in North America.
Early Life (1938-1956)
Ronald Byron Halvorsen, a former gang member and prominent evangelist in North America, was born on January 18, 1938, in Brooklyn, New York, to William Halvorsen and Adele Jones Halvorsen. His father was a pipe fitter in the local ship yard.1
Halvorsen was the second of six children, five boys and one girl. Although he was confirmed in a Lutheran Church, his family rarely attended services and they were not active in religious life. From a young age, Halvorsen "wasn't against God, [he] just didn't believe [God] existed in any personal sense."2 Growing up in Brooklyn, Halvorsen became involved in street gangs, joining the Beachcombers. He was often in trouble in the neighborhood, sometimes even with the law. He also won a Golden Glove boxing championship.
In 1952, Halvorsen was invited to study the Bible with his good friend, Jim Londis. A short time later, he skipped school to visit Londis at Greater New York Academy (GNYA), and while there accepted Jesus as he listened to a Week of Prayer presentation by Charles Keymer.3
He soon began attending GNYA, working after school for the Faith for Today telecast, an early venture into the television medium on the part of the Adventist Church. Halvorsen appeared in a few episodes of the program, which featured stories portraying everyday life problems followed by a brief presentation of the Bible's solutions. After studying with John Stevens, Halvorsen was baptized in December 1952 by F. E. J. Harder in the Washington Avenue Seventh-day Adventist Church.4
Halvorsen and Londis, eager to share their newfound faith in Jesus, began to give Bible studies, but soon realized there were too many interested in studies to meet with in individual homes. Encouraged by GNYA Bible teacher Kenneth Vine, the young men launched evangelistic meetings that brought the interested individuals together for presentations utilizing the Twentieth Century Film Strip series. Eventually, they rented a storefront in Brooklyn at the corner of Robbin Street and Neptune Avenue.5
College and Early Ministry (1956-1968)
1n 1956, Halvorsen graduated from GNYA, and continued his education at Atlantic Union College (AUC) in South Lancaster, Massachusetts. It was at AUC that Halvorsen first met the woman who would be a life-long partner in marriage and evangelism, Carrol LaMountain, from Lyon Mountain, New York. The two college students were married on September 1, 1957. While attending school, Halvorsen worked as a colporteur,6 preached for the prison ministry, and, during his junior and senior years, served as a student pastor of the Hudson, Massachusetts, district assisting Warren Skilton. The couple's first child, Ron, Jr., was born in 1960.7
After graduating from college in 1961, Halvorsen was hired by the Southern New England Conference and sponsored for one year of study at the Seventh-day Adventist Theological Seminary at Andrews University in Berrien Springs, Michigan. While the Halvorsens were in Michigan, their daughter, Diane, was born.
After Halvrosen completed the program at Andrews University, the family moved to their first pastoral assignment, the Willimantic district in Connecticut and Massachusetts.8 From the very beginning of his ministry, Halvorsen's evangelistic passion was evident as he quickly held two evangelistic meetings in his district. The first series of meetings was held in a building with no heat, but led one person to baptism.9
By 1965, Halvorsen and his young family had moved on to a second district in New London, Connecticut, continuing an emphasis on evangelism.10 In June 1966, Halvorsen's calling to preach the gospel was confirmed when he was ordained at the Southern New England Conference camp meeting.11
In 1967, Halvorsen accepted a call to the Georgia-Cumberland Conference where he pastored the Cleveland and Decatur churches in Tennessee.12 In this new setting, he again emphasized public evangelism, including holding evangelism seminars in other districts.13
Full Time Evangelism (1968-1974)
Others noticed Halvorsen's propensity for evangelistic success and soon the Carolina Conference invited him to engage in evangelism full-time evangelism. Beginning in 1968, the Halvorsen family crisscrossed the Carolinas in a travel-trailer while presenting up to nine evangelistic series per year. Often, a series of meetings would end on a Sabbath, and the next one would begin in another town the following weekend.14 During the first year in the Carolina Conference, 179 people were baptized.15
After not much more than a year in the Carolina Conference, Halvorsen was called to return to the city of his birth and join a multi-conference endeavor, the Metropolitan Evangelistic Crusade. Together with singing evangelist George White, the former gang member lead nine evangelistic meetings per year in the Greater New York City area.16 This urban ministry lasted almost three years and was credited with leading to the baptism of "more than 800 people in an area that includes parts of three states and five conferences."17 Its impact reached people among a variety of backgrounds, races, and economic levels in one of the world's largest and most diverse cities.18
Halvorsen returned to his roots in another sense when he accepted a call in 1972 to serve as full-time evangelist for Faith for Today, the same ministry he had worked for after his conversion as a teenager.19 In this capacity, Halvorsen's evangelism extended throughout the United States and beyond.20
In 1973, Gangs to God, the story of Halvorsen's childhood gang involvement, conversion, and evangelistic ministry was published. This personal testimony of the life-changing power of the gospel remained an important aspect of Halvorsen's presentations throughout his ministry.
Local Church and Union-based Evangelism (1974-1986)
After several years of fulltime evangelism, Halvorsen returned to the local church pastorate at the Keene church on the campus of Southwestern Adventist College (now Southwestern Adventist University) in Texas–first as youth pastor and then as senior pastor.21 At Keene, the church grew through pastoral evangelism, and an extremely active and growing prayer meeting.22
Halvorsen also held evangelistic crusades in other areas across the Texas Conference.23 During this time, he started a local radio broadcast, Impact, that spread to several radio stations across the country.24 Impact, featuring preaching and interviews, later developed into a television program that began broadcasting in Dallas on December 4, 1977, and soon was shown via cable affiliates across Texas and reached into other states as well. Filmed at the Keene church prayer meeting series, the program replaced It Is Written as the conference-sponsored broadcast for a time.25
The Halvorsens were on the move again in 1979 when the Central Union Conference called Halvorsen to serve as director of the Ministerial Association. He continued in this role when the Central Union and Northern Union combined as the Mid-America Union in 1980. In addition to coordinating public evangelism throughout the union, his role involved training pastors, ministerial students and lay members for evangelism.26 He also continued his own work of evangelism through rallies and seminars held in cities across the nation's mid-section.27
In 1983, Halvorsen accepted the pastorate of Takoma Park church in Maryland, motivated by a desire to engage in pastoral evangelism in the large city context of Washington, DC.28 Here, he also engaged in collegiate ministry and teaching.29 This was the last church that he pastored, because he soon returned to the role of union ministerial director.
Innovation in Ministry and Training (1986 -2003)
In 1986, the Southern Union invited Halvorsen to serve as Church Growth director and co-director (with Dennis Ross) of the Church Growth Institute. In this newly-created role, he founded the Lay Pastor Training Program for the purpose of training ministers and laity in the area of public evangelism. Halvorsen continued in this position until his retirement seventeen years later.
As a means for training lay members in outreach, Halvorsen instituted a program called Evangelism Explosion. Seminars were conducted for training both ministers and lay members in effective preaching. A major training event each year was a Field School of Evangelism for ministerial students from Southern College (later Southern Adventist University). In conjunction with public evangelistic meetings, held in various locations throughout the union, the field school included classroom training and practical experience in visitation and gaining decisions.30 Another innovation Halvorsen utilized was a Drug Mobile and moto-cross team to gain exposure in a city by promoting healthy living and gaining interest with young people.31 He was also part of the Satellite Evangelism Committee that helped plan and formulate the entirely new aspect of satellite evangelism that was first manifested as "NET 95."32
In 1995, Halvorsen published Prayer Warriors,33 a book that encouraged individuals and churches to grow in their prayer life. This book became a tool and training workbook for evangelism preparation.
In addition to all the training, success continued to mark Halvorsen's own evangelistic preaching during these years. A 1992 field school series in Chattanooga, Tennessee, concluded with over 100 baptisms.34 In 2002, Halvorsen and Mark Finley partnered for an eight-week It Is Written evangelism series in San Diego, California. With over 360 baptized, Finley declared this meeting was "the most successful single series I've ever conducted in North America."35 Halvorsen utilized a new approach to field schools in 2003 in Port Charlotte, Florida. For the first time in the North American Division, an evangelist held a central evangelistic meeting while his nine students concurrently held smaller meetings in the surrounding areas. This resulted in more than 100 baptisms.36
Retirement Years (2003-2015)
Ron and Carrol Halvorsen officially retired in 2003, but they still remained very active in ministry. While enjoying fishing and painting, for some time Halvorson continued to hold at least one evangelistic meeting every year (usually in conjunction with a field school).37 He also conducted prayer seminars for It Is Written, utilizing the principles in his Prayer Warrior book and encouraging church members to pray for others.38
In 2013, Halvorsen was called on to serve in a time of urgent and unexpected need. The It Is Written team had already completed much of the preparation work for meetings in Charlotte, North Carolina, with John Bradshaw as speaker, when it was discovered that Bradshaw would be unable to preach due to tongue cancer. Halvorsen stepped in at the age of 75. With newly revised sermons and graphics, he preached for the entire series, resulting in at least 104 people being baptized. This series was also streamed over the internet, and aired on the It Is Written broadcast.39
Contribution
On May 15, 2015, in Apopka, Florida, Ron Halvorsen passed away. Halvorsen had lived a life transformed by Jesus, and dedicated himself to telling others about the soon-coming Savior. His ministry resulted in over 11,000 baptisms in North America.40 He ministered with two different media ministries, Faith for Today and It Is Written. He taught evangelism field schools for four colleges, and trained more than 4,000 lay ministers during his decades of service in southern New England, Tennessee, the Carolinas, New York, Texas, Maryland, and the Mid-America and Southern Unions. Such was the impact of his passion for public evangelism and for equipping others, both lay members and pastors, to engage in it.
Sources
Abel, L. Marcel. "Inter-American," ARH, November 8, 1973.
"Answering the Call." ARH, May 4, 1967.
Elwin, Sheila. "Gangs to God Evangelist Ron Halvorsen Retires." Southern Tidings, September 2003.
"Evangelism Students Active in Lincoln Outreach." Mid-America Adventist Outlook, April 29, 1982.
"Evangelism/Church Growth Institute." Southern Tidings, May 1988. "Faith for Today Crusade at Pendleton." North Pacific Union Conference Gleaner, September 4, 1972.
Freeman, Hazel. "'Impact,' A New Tool in God's Hands." Southwestern Union Record, December 11, 1976.
General Conference Committee, General Conference Archives. Accessed October 23. 2018, http://documents.adventistarchives.org/Minutes/GCC/GCC1984-11.pdf.
Halvorsen, Ron, as told to Don Hawley. From Gangs to God: Evangelist Ron Halvorsen's Story. Washington, DC: Review and Herald Publishing Association, 1973.
Halverson, Ron. "Evangelism Pays!" Atlantic Union Gleaner, November 25, 1966.
Halvorsen, Ron. "Christmas Gift for New London District." Atlantic Union Gleaner, February 21, 1966.
Halvorsen, Ron. Prayer Warriors. Fallbrook, CA: Hart Research Center, 1995.
Halvorsen, Jr., Ron. "Growing Up Halvorsen." Southern Tidings, December 2006.
"Halvorsen to Pastor Takoma Park Church." Mid-America Adventist Outlook, October 6, 1983.
Huff, Lynn. "Revelation of Hope." Southern Tidings, August 2003.
Kirk, Emma. "Atlantic Union." ARH, November 16, 1972.
May, Bill. "A Report to the People." Southwestern Union Record, December 15, 1977.
Miles, M. L. "New Pastor for the Willimantic District." Atlantic Union Gleaner, September 10, 1962.
Miller, Cyril. "Ron Halvorsen is New Pastor of the Keene Church." Southwestern Union Record, January 25, 1975.
Moore, Marvin. "1, 200 Attending Mid-Week Prayer Meetings in Keene, Includes 300 Children." Southwestern Union Record, October 11, 1975.
"News Notes." Atlantic Union Gleaner, May 23, 1966.
North American Division Committee, General Conference Archives. Accessed October 23, 2018. http://documents.adventistarchives.org/Minutes/NAD/.
Page, Jerry. "Laymen Train for Evangelism." Mid-America Adventist Outlook, April 29, 1982.
"Pastor Holds First Public Meeting." Atlantic Union Gleaner, July 15, 1963.
Pearce, Anna May. "Impact Seminar Held Sept. 15-Oct. 13." Central Union Reaper, November 15, 1979.
"Preach the Word." Southern Tidings, March 1968.
Quick, Ron. "Mending the Fabric of our Society." Southern Tidings, October 1990.
Reile, E. S. "Halvorsen Appointed Minsterial Secretary." Central Union Reaper, December 28, 1978.
Reile, E.S. "The President's Page." Mid-American Adventist Outlook, February 19, 1981.
Smith, C. H. "Literature Evangelists." Atlantic Union Gleaner, July 27, 1959.
Stotz, Michele. "Revelation of Hope." Southern Tidings, May, 2002.
"Texas Conference Evangelism Pace Quickens This Fall." Southwestern Union Record, September 27, 1975.
Thurmon, R. B. "Metropolitan Evangelistic Crusade." Atlantic Union Gleaner, July 22, 1969.
Williams, Haskell. "Halvorsen Series Nets 50 Baptisms." Southern Tidings, June 2007.
Williams, Haskell. "Revelation Today Reaches from Charlotte to the World." Southern Tidings, January 2014.
Vine, Kenneth L. "Coney Island in Reverse." Youth's Instructor, July 14, 1953.
Young, Norma. "Prison Work by College Students Multiplies." The Youth's Instructor, July 9, 1968.
Notes