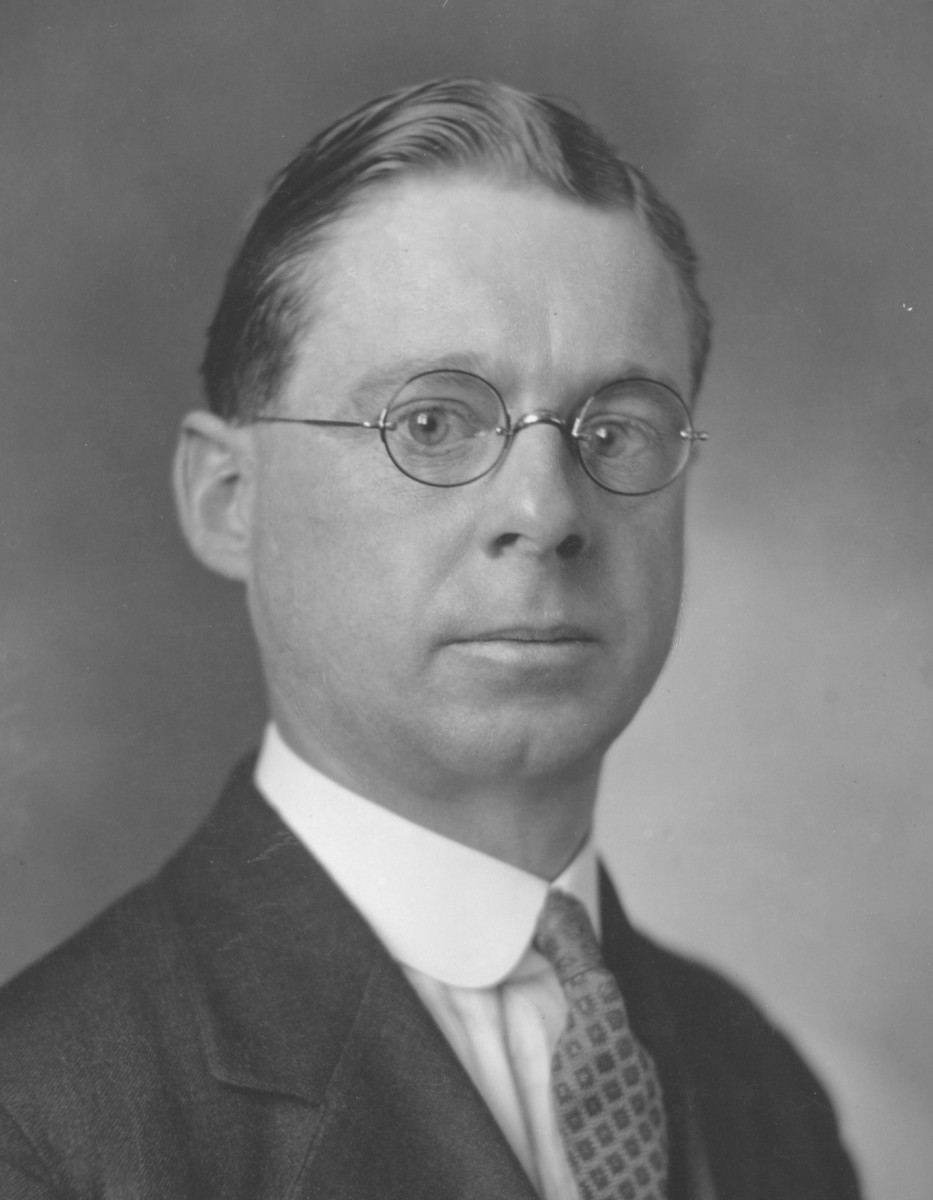 Jones, John Kelty (1882–1943)
×
Milton Hook, Ed.D. (Andrews University, Berrien Springs, Michigan, the United States). Hook retired in 1997 as a minister in the Greater Sydney Conference, Australia. An Australian by birth Hook has served the Church as a teacher at the elementary, academy and college levels, a missionary in Papua New Guinea, and as a local church pastor. In retirement he is a conjoint senior lecturer at Avondale College of Higher Education. He has authored Flames Over Battle Creek, Avondale: Experiment on the Dora, Desmond Ford: Reformist Theologian, Gospel Revivalist, the Seventh-day Adventist Heritage Series, and many magazine articles. He is married to Noeleen and has two sons and three grandchildren.
First Published: July 7, 2022
John K. Jones was a pastor-evangelist who served as president of three local conferences in the Atlantic Union Conference, then as president of that union, and finally as president of the Southern Union Conference.
Early Years
John Kelty Jones, son of John Foote and Annie Rebecca Kelty Jones, was born on December 26, 1882, in Baltimore, Maryland. He was the youngest among six children, the elder ones being, Ida May (b. 1869), twins Thomas Worrell and Annie Louisa (b. 1872), Mary Olive (b. 1877) and Sarah Elizabeth (b. 1879). John F. Jones (1841-1914), a schoolteacher and the first convert to Seventh-day Adventism in the city of Baltimore (c. 1874), led a small congregation there and became a licensed minister.1
John Kelty thus was raised in a Seventh-day Adventist home. He was baptized in 1897 at a camp meeting in Wilmington, Delaware. His early education took place in public schools. He entered South Lancaster Academy in Massachusetts in 1900 and graduated from the normal course (elementary school teaching) in 1904.2 After teaching school in Pennsylvania for a year, John spent the next two years using his carpentry skills to help construct the new General Conference office building and the Washington Sanitarium in Takoma Park, suburban Washington, D.C. There he met Vesta Iva Covert, who was taking the nursing course at the sanitarium. They married on September 20, 1907, in Vesta's home state of Indiana, with her father, Elder John Covert, performing their ceremony. They would have two children: Marjorie Ina (Johnson) born in 1910, and John Paul (1912-1995).3
Massachusetts, New York, and the Atlantic Union
Jones began full-time ministry in the Massachusetts Conference in 1908, where his first assignment was conducting a series of evangelistic tent meetings at Fall River in the southeastern part of the state. He continued in evangelistic ministry, raising up new congregations in three cities previously unentered by Seventh-day Adventists, among other accomplishments. For more than three years he was based in Lowell where his evangelism resulted in membership growth and he once again used his carpentry skills to assist building a new house of worship. He was ordained at the Massachusetts Conference session, October 1911.4
Jones' administrative skills were identified early. Only seven years after starting work in Massachusetts he was elected conference president.5 He held the role until 1922 at which time there were 32 churches in the conference with a total baptized membership of 1,897. Within his conference was his alma mater, then named Lancaster Junior College, and the New England Sanitarium in Melrose. He was a member of the board of trustees for both institutions.6
In 1922 Jones transferred to the presidency of the New York Conference, a larger entity of 61 churches and 2,296 members.7 He served in this capacity until 1931 when he was called to serve as president of the Southern New England Conference. To a large degree this was a return to his "home" conference because in 1926 the Massachusetts Conference merged with the smaller Southern New England Conference, until then made up of Connecticut and Rhode Island. It was also a return to South Lancaster, which was designated as the office headquarters for the new Southern New England Conference.8
A year later Jones was elected to broader responsibility as president of the Atlantic Union Conference. The new role, though, did not require John and Vesta to move because the union headquarters, too, were located in familiar South Lancaster. The union was made up of the Greater New York, New York, Northern New England, and Southern New England conferences, along with the Bermuda Mission, their combined membership totalling 10,360. As union president, Jones now chaired the board of his alma mater, now called Atlantic Union College, and that of New England Sanitarium. As union president he was an ex-officio member of the General Conference Committee and served on the boards of several denominational entities that served the church at large.9
Southern Union Conference President
In 1936, after 28 years of ministry in the northeastern United States, Jones was elected president of the Southern Union Conference, its office situated in Decatur, Georgia. Comprised of the Alabama-Mississippi, Carolina, Florida, Georgia-Cumberland, and Kentucky-Tennessee conferences, the Southern union membership was somewhat larger than the Atlantic, totalling 15,797 in 1937. An even more significant contrast was that the position entailed more complex and influential administrative roles. Prior to formation of black (regional) conferences (begun in 1944), a Union Colored Department oversaw the black SDA work in the Southern Union, and Jones was president of that as well as the union conference itself. He also chaired the boards of Oakwood Junior College (later Oakwood University) in Alabama and Southern Junior College (later Southern Adventist University) in Tennessee, Florida Sanitarium and Hospital in Orlando, and the Southern Publishing Association in Nashville—then one of three major Adventist publishing houses in North America.10
Jones was re-elected in 1942, but a year later, after seven years as president of the Southern Union Conference he suffered a major heart attack while home alone on the afternoon of July 7, 1943. Vesta was visiting their daughter in Minnesota at the time. John had managed to call for medical assistance but when it arrived he was found deceased at the front door of his home. He was 60 years old. Funeral services were held in the Beverly Road church in Atlanta, Georgia, where it had been his custom to worship. He was taken back to South Lancaster Cemetery for burial.11
Vesta Jones enjoyed good health and many more years, passing away in Orlando, Florida, on October 14, 1975.12
Sources
Gibbs, Clarence R. "John Kelty Jones obituary." Southern Tidings, July 21, 1943.
"John Kelty Jones." FamilySearch. Accessed May 20, 2022. https://www.familysearch.org/tree/pedigree/landscape/LTPX-GYV.
John Kelty Jones Biographical Information Blank. Secretariat Missionary Files, RG 21, Record 114924, General Conference of Seventh-day Adventists, Silver Spring, MD (GCA).
Seventh-day Adventist Yearbooks. General Conference of Seventh-day Adventists Online Archives. https://documents.adventistarchives.org/Yearbooks/Forms/AllItems.aspx.
Steward, W. W. "John F. Jones obituary." ARH, December 31, 1914.
"Vesta I. Jones obituary." ARH, December 18, 1975.
Notes