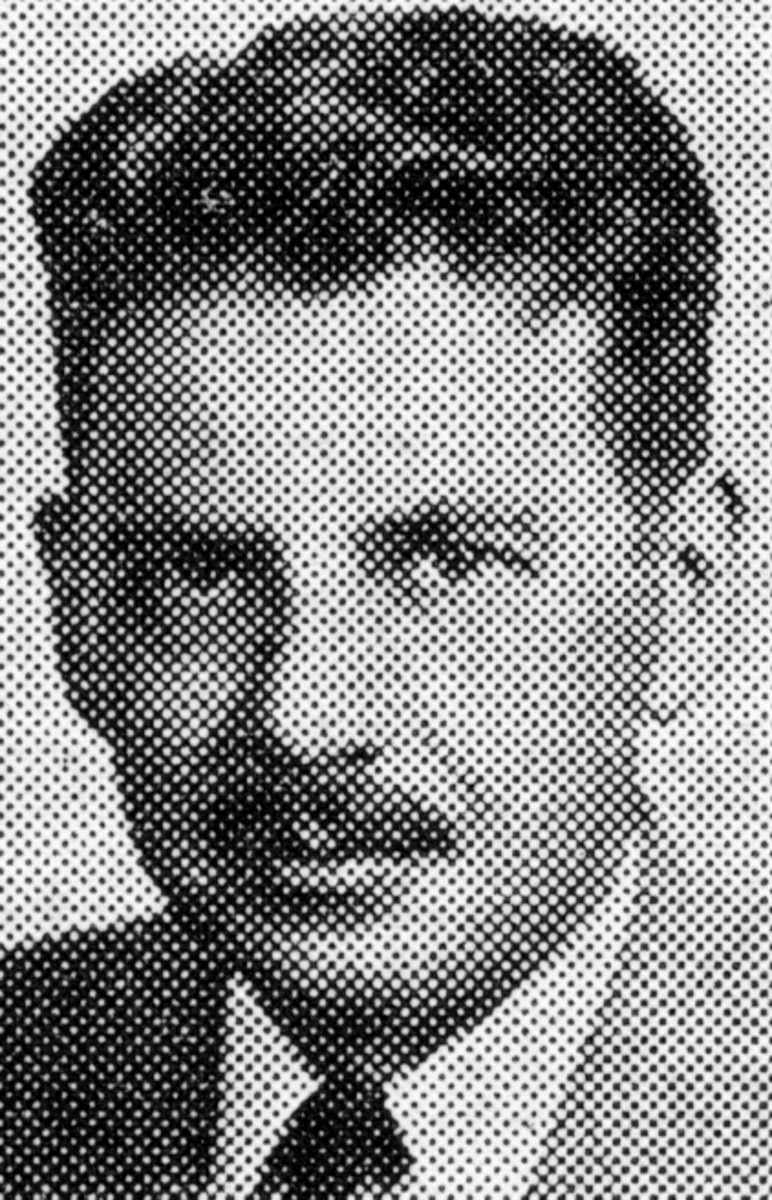 Thomas, Donn Henry (1909–1956)
×
Milton Hook, Ed.D. (Andrews University, Berrien Springs, Michigan, the United States). Hook retired in 1997 as a minister in the Greater Sydney Conference, Australia. An Australian by birth Hook has served the Church as a teacher at the elementary, academy and college levels, a missionary in Papua New Guinea, and as a local church pastor. In retirement he is a conjoint senior lecturer at Avondale College of Higher Education. He has authored Flames Over Battle Creek, Avondale: Experiment on the Dora, Desmond Ford: Reformist Theologian, Gospel Revivalist, the Seventh-day Adventist Heritage Series, and many magazine articles. He is married to Noeleen and has two sons and three grandchildren.
First Published: September 29, 2022
Donn Thomas was a journalist and newspaper publisher who, after joining the Seventh-day Adventist church, did pioneering work in developing the denomination's public relations arm.
Early Experiences
Donn Thomas was born on June 22, 1909, in Morris, Illinois, southwest of Chicago.1 His parents were Ralph and Edna Burmeister Thomas. Ralph worked at several businesses as an accountant, moving to Aurora, Illinois, where Donn spent his childhood and teenage years. Donn was virtually an only child because his only sibling, a younger sister named Dorothy, died in infancy in 1917.2
While he was in high school, Donn got his start in journalism as a reporter for the Aurora Beacon News.3 He attended the University of Arizona in Tucson for one year and then transferred to Beloit College in Wisconsin, where he completed a bachelor's degree with an English major in 1933. He took up editorial work and soon established his own weekly newspaper, Community News, in Detroit. Thomas held memberships in the Society of Motion Picture and Television Engineers in addition to the Public Relations Society of America.4
Donn married beautician, Margaret "Peggy" Quinlan on October 21, 1939, in Toledo, Ohio.5 They adopted a daughter, Deanne, in 1944.6
Reading mimeographed copies of evangelistic lectures by Daniel and Melvin Venden given them by Peggy's mother was the catalyst that brought Donn and Peggy to Seventh-day Adventism in 1945. They were baptized by Norman R. Dower in the Detroit Grand River Church.7
A Model Public Relations Program
In June 1947, Thomas accepted the challenge of pioneering a new department in the Pacific Union Conference. He was called to serve as Press Relations secretary,8 a role designed to enhance awareness of the church and its activities in the community through news media. There was a growing belief that good will and the public image of the church could be enhanced by developing friendly contact with community leaders.
In addition to writing news releases on behalf of the Pacific Union Conference, Thomas gave presentations and wrote articles to educate church members, pastors, and institutional personnel on the value of informing local newspaper editors about church-sponsored events.9 At the opening of a new Pacific Union Conference office in Glendale, California, in 1949, Thomas prepared a comprehensive brochure describing Adventist beliefs and worldwide activities, including charitable enterprises. Many copies of this publication were distributed at the ceremony and 5,000 more were mailed to public dignitaries in the community. This venture prompted numerous requests from pastors to be supplied with copies to distribute in their neighborhoods. In order to meet the demand a print run was made of 50,000.10 In 1953, under Thomas's leadership, the Pacific Union established a Press Relations Day as an opportunity to educate and inspire local church press secretaries and facilitate connections with newspaper editors and reporters.11 Beyond print media, Thomas directed several motion pictures and TV films under the auspices of the Pacific Union during the years 1952 to 1954.12
Abbreviated General Conference Service
Thomas held his portfolio at the Pacific Union Conference for seven years. It was sufficient time to demonstrate the effectiveness of positive press relations. In June 1954 he was appointed director of Public Relations for the General Conference in Washington, D.C.13
It was, however, only a short time after he began work in Washington that he became ill. His condition deteriorated and he passed away at his home at West Hyattsville, Maryland, on February 16, 1956, only 46 years of age. He was laid to rest in the George Washington Cemetery, Maryland.14
Legacy
Though the General Conference established a Bureau of Press Relations in 1912 with a full-time director, Walter L. Burgan, Donn Henry Thomas was the first full-time union conference public relations director.15 Previously, Adventist religious liberty work had in many cases been the denomination's most prominent point of contact with the public. This could sometimes generate favorable perceptions but often involved a combative approach to controversial issues.
Thomas's modus operandi was somewhat softer yet remained informative and persuasive, tending to emphasize the church's health-related and humanitarian work. He was credited with building up a public relations program in the Pacific Union that was "regarded as a model throughout the denomination."16 Despite the brevity of his career, he thus made an important contribution to development of a long-standing feature of church organization, later known as the Communications Department.
Sources
Bauer, Clifford L. "Introducing Brother D.H. Thomas." Pacific Union Recorder, July 16, 1947.
Coffey, Cecil R. "Donn Henry Thomas." Columbia Union Visitor, March 8, 1956.
"Donn Thomas, 46, Dies; Adventist Publicity Head." Washington Evening Star, February 17, 1956
"Donn Thomas Speaks." Pacific Union Recorder, December 11, 1950.
"Donn H. Thomas." FamilySearch. Accessed July 28, 2022. https://www.familysearch.org/tree/pedigree/landscape/LBDZ-37J.
Oliphant, C. A. "Public Relations Department." Pacific Union Recorder, February 28, 1955.
Thomas, Donn Henry. "Educating the Public." Pacific Union Recorder, October 15, 1947.
Thomas, Donn Henry. Secretariat Files, RG 21, Record 114947, General Conference of Seventh-day Adventists, Silver Spring, MD (GCA).
Thomas, Donn Henry. "Something New." Pacific Union Recorder, October 3, 1949.
Thomas, Donn H. "The Medical Missionary Institute a Success." Pacific Union Recorder, April 26, 1948.
Notes