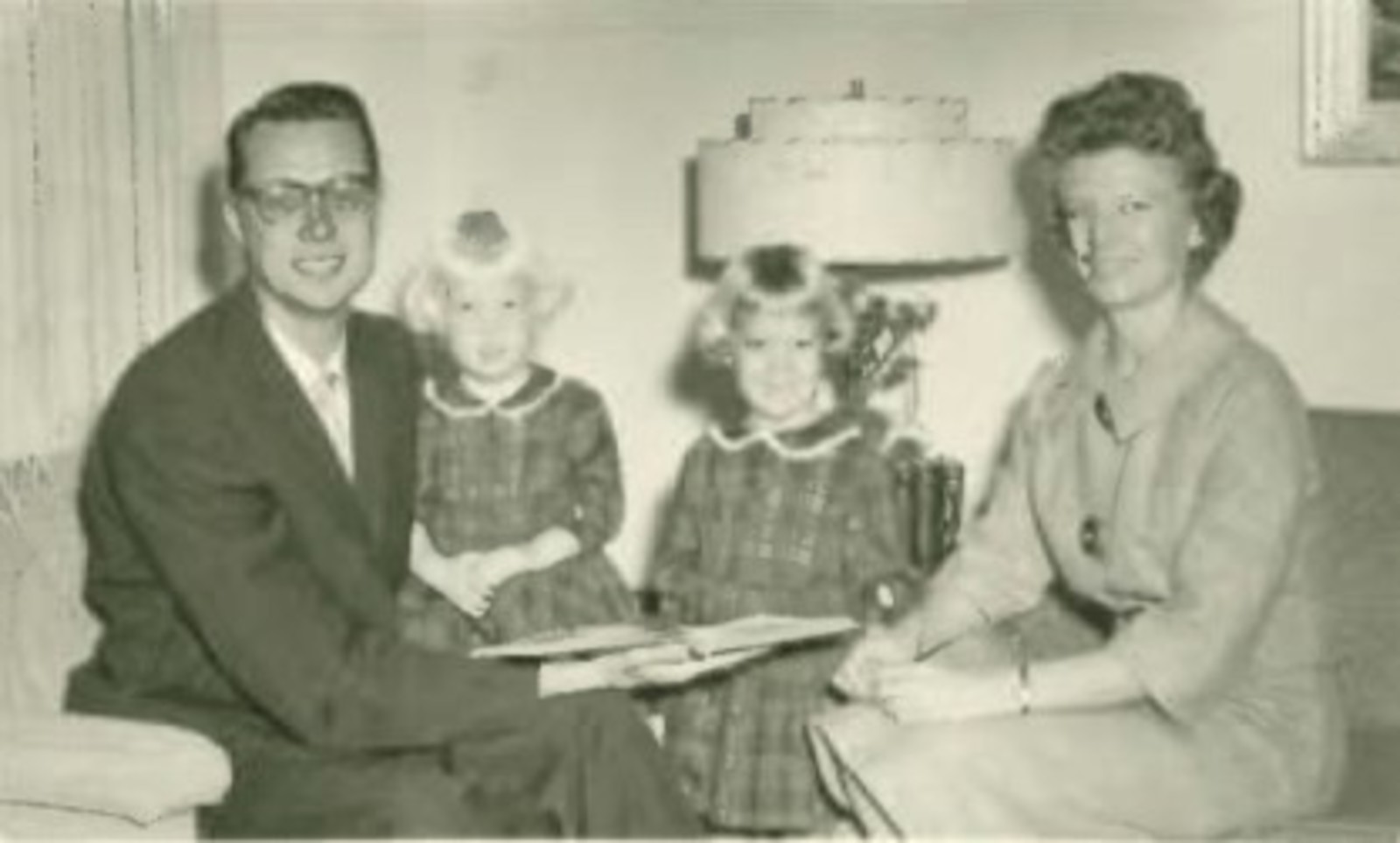 Fisher, George Henry (1929–2017)
×
Gomgom Douglas Cougar Simatupang is a member of Jakarta International Seventh-Day Adventist Church in Jakarta, Indonesia. Gomgom and his wife, Khristy DL Yulianna, have two daughters.
Mary Grace Ladion-De Guzman taught at Lipa Adventist Academy for eleven years, the first established academy within the territory of South Central Luzon Conference. She is a licensed science teacher and holds a master's degree in Science Education. She is particularly interested in science, technology, engineering, and mathematics (STEM) education and staff development. Her husband, Marlon De Guzman, is a senior auditor for the South Central Luzon Conference. They have two children. Guzman is currently pursuing a Ph.D. in Education with a specialization in Curriculum and Instruction from the Adventist International Institute of Advanced Studies.
First Published: November 4, 2020
George Henry Fisher was a teacher, administrator, and missionary in Indonesia.
Early Life
George Henry Fisher was born May 22, 1929, in Slick, Oklahoma. He was the son of Helton P. Fisher and Marie Wilcox Fisher.1 He grew up on a farm with his two brothers, Russell and Ernest Fisher, near Bristow, Oklahoma. The Fisher family were members of the Seventh-day Adventist Church, and while attending the Oklahoma camp meeting in 1940, George was baptized.2
Education and Marriage
Fisher attended Slick High School from 1944 to 1946, and studied at Southwestern Junior College from 1946 to 1950. He proceeded to Union College and received his bachelor's degree in 1952. In 1958 George obtained a master's degree in American History, with a minor in Mathematics, from the University of Nebraska. 3
On June 3, 1958, George H. Fisher married Ella J. Olderbak in the College View Seventh-day Adventist Church. Their union was blessed with three children, Annete, Phyllis, and Doug,4 and six grandchildren.
Ministry
Fisher started his denominational service as a teacher in 1952. He taught Bible, History, and Spanish classes at Ozark Academy in Arkansas until 1956. After he finished his master's degree in 1958, he worked as a part-time teacher at Union College, teaching History for a semester. Following his wedding to Ella, the couple headed to San Antonio, Texas where George served as the principal5 of the intermediate school. A year later, he was called again to Ozark Academy to teach Bible, History and Spanish6 and become the youth guidance officer. He served at Ozark until 1964.7
In February 1964, a request to release Fisher from Ozark Academy was made to connect him with the Far Eastern Division to serve as president of Indonesia Union College8 (now Indonesian Adventist University) in West Java.9 Bryce F. Newell acted as the college president before his arrival. Fisher served Indonesia Union College as its tenth president from 1964 to 1970. During his term as president, various developments took place that brought growth and stability.10
Fisher began his service as college president at a time of political turmoil, with students actively involved in demonstrations against the Indonesian government. However, the college's countryside location kept it from the chaos and influence of the outside world.11 Among the courses offered by the college were education, religion, and business.12 Fisher initiated a program that blended the business courses into the teacher training program, which benefited the latter when the department closed. He believed in order, discipline, and thoroughness. 13 He took a firm stand against any student organization which would cause a split between the different tribes in the school.14 Student association activities and other club activities were closely supervised, including study periods, work education, and dormitory affairs.15 The officers of these clubs, therefore, felt that they had no voice with the faculty, and as a result, the officers of the student associations and of both the boys' and girls' clubs resigned. The resignations were accepted by the faculty,16 and throughout Fisher's term as the college president, "the student association was not revived."17
Often, the student organization caused conflict due to a few dominant tribes who would likely assume leadership. With the student association organization inactive, the campus experienced peace. This was perceived as advantageous when compared with other Indonesian universities, where students participated in demonstrations against the nation's president. Students at IUC respected the rules and regulations of the school and classes went on uninterrupted. The academic program and the financial condition of the institution became more stable as the economy of the country improved. Discipline and order contributed to the college's peace and development.18
Moreover, George Fisher emphasized the balanced training of the physical, mental, and spiritual aspects of students' life. He particularly highlighted the development of individual service to God in light of the soon coming of Christ. The educational goals were to offer fewer but higher quality courses, with an emphasis on working for the church.19 Fisher was also instrumental when Indonesia Union College embraced the national education system. He sent the teachers locally and abroad, to the Philippines and the United States, for training so that they could contribute to the shift of the educational system.20 College teachers also received an increase in their salary rates and book allowances to support their professional training, especially those with doctorate degrees.21 Another implication of Fisher's leadership was its hosting of the Andrews University extension school that accommodated the eastern and western Java workers for a special seven-week education training in 1965.22
With the growth experienced by IUC, the student population also increased and soon the men's dormitory became crowded with students. To address this need, George mapped out the plan for a dormitory construction in 1965. The plan became a reality in 1968. The three-story building stood to support students' chapel activities (first floor) and residences (second and third floors) of the students.23
Before George Fisher left for Far Eastern Academy in Singapore to accept the invitation to become principal in 1970,24 he strengthened the foundation of Indonesia Union College so that it would be resilient enough to face the challenges of the coming nationalist era. Simorangkir succeeded Fisher as president of IUC,25 the first Indonesian national to hold the position of president since its establishment in 1929. He took inspiration from Fisher when it came to Christian leadership.
George Fisher succeeded Pastor Garth Thompson as the principal of Far Eastern Academy. 26 While serving there he attended institutes for overseas workers sponsored by the Far Eastern Division. Overseas teachers assigned in Japan, Korea, Indonesia, and other places in Asia come together to learn from each other and encourage one another.27 In 1974, after serving FEA for almost 5 years, Fisher and his family returned to the United States, and he resumed his teaching position at Ozark Adventist Academy.28 He taught there until his retirement in 2004. 29 George Fisher was a teacher for 50 years, with most of that time spent at Ozark Adventist Academy in Gentry, Arkansas, teaching History.
Later Life
In his retirement, George lived in Siloam Springs, Arkansas. He was an active church member of Gentry Seventh-day Adventist Church. On May 19, 2017, George rested from all his labors at the age of 87. He was surrounded by family members, friends, and students who admired his loveliness of character as a teacher and uncle.
Legacy
George Fisher was a visionary leader, teacher, and a man of discipline and action. His strong leadership at Indonesia Union College helped to stabilize the college's academic and financial standing. The college readily adapted to the national system of education and enjoyed government-recognized status after his term.
Sources
Bedwell, H. W. "Overseas Church School Teachers' Institute Held at Division Headquarters." Far Eastern Division Outlook, February 1971.
Deming, M. W. "Olderbak-Fisher." The Central Union Reaper, August 26, 1958.
Eldridge, P. H. "Andrews University Sponsors Extension School." Far Eastern Division Outlook, August 1965.
Indonesia Union College Faculty Minutes, November 22, 1964. Indonesia Adventist University archives, Bandung, West Java, Indonesia.
Nainggolan, Rajoaman. Indonesia Union College: A Historical Study of a Seventh-day Adventist Institution.
"New Principal at Far Eastern Academy." Far Eastern Division Outlook, November 1970.
Obituary, George Henry Fisher. Accessed, October 19, 2021. https://www.wassonfuneralhome.com/obituaries/George-Fisher-9/#!/Obituary.
Service Record of George Henry Fisher. General Conference of Seventh-day Archies, Silver Spring, Maryland, U.S.A.
Seventh-day Adventist Yearbook, various years. https://www.adventistyearbook.org/.
West Indonesia Union Mission Minutes, January 9, 1970. West Indonesia Union Mission archives, Kecamatan Tebet, South Jakarta, Indonesia.
Notes