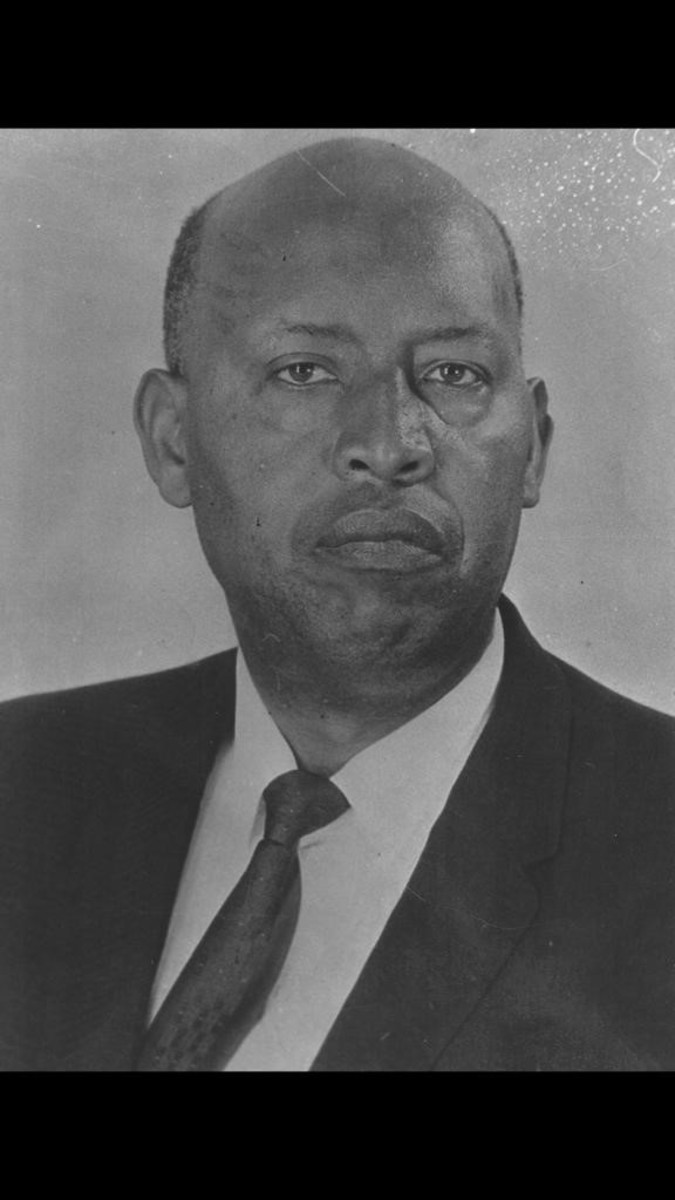 Mbyirukira, Jonas Mokotsi (1914–1993)
×
James Mbyirukira
Shema Mbyirukira
First Published: January 29, 2020
Jonas Mokotsi Mbyirukira, an Adventist pastor, administrator, and church leader from Rwanda, was the first native African to become president of a union conference.
Early Life and Education
Jonas Mokotsi Mbyirukira was born in 1914 in a part of German East Africa that today is the Republic of Rwanda. At an early age, Mbyirukira's passion for learning and natural leadership qualities were evident, drawing the attention of a Belgian soldier-turned-missionary who selected Mbyirukira as one of five young men to train as future leaders of the church.1
Mbyirukira started his education at the Rwankeri Mission School in Northeast Rwanda under the instruction of Samuel Monnier and later at Gitwe Training School, also in Rwanda.2 Shortly after completing his studies at Gitwe Mission in 1938, Mbyirukira spent two years as a teacher-evangelist and four years as a district administrator in Rwankeri, Rwanda,3 before returning to Gitwe Mission to pursue ministerial training under K. F. Ambs and E. W. Tarr.4 Mbyirukira was ordained on May 22, 1943.5
During his ministerial education, Mbyirukira met Rachel Ntakirutinka, who shared his passion for learning and evangelism. Mbyirukira and Rachel Ntakirutinka married in 1938 and had five children, three of whom went on to serve as missionaries.
Ministry
Mbyirukira was only fifteen years old when he began his ministry as a teacher-evangelist before his education at Gitwe Training School.6 Following his education, his career was marked by successful growth and a series of appointments in which he was the first native African to serve. He was one of three native African delegates to the 1954 General Conference session in San Francisco, California, representing the Southern African Division.7 In 1955, he became the first native African to direct a mission station in the Congo Union, the Masisi Mission Station.8 Five years later he was appointed president of the Central Kivu Field in 1960, again the first native African to be president of a mission field.9 After a reorganization of the territory, Mbyirukira continued as president of the East Congo Field. From 1970 until 1973, he was Trans-Africa Division field secretary.10 In 1973 he became president of the Zaire Union Conference–the first native African to be president of a union conference - serving until 1981.11
With a reputation for a pioneering spirit, Mbyirukira's stalwart leadership produced periods of unprecedented growth of the church in Rwanda and the former Zaire (now the Democratic Republic of Congo). In his first three years as president of the Central Kivu Field, Sabbath School membership grew from 2,706 in 1961 to over 15,000 by 1964.12 Similarly, in his first three years as president of the Zaire Union, 7,800 new members were baptized in a single region of the union and 10,000 more were preparing for baptism.13 By the end of his fourth year as president of the Zaire Union, total membership in the union had almost doubled from 32,483 to 63,318.14
Mbyirukira's commitment to winning souls for Christ knew no bounds and persisted through significant periods of civil unrest in the former Zaire and Rwanda. He led the Central Kivu Field during a series of civil wars that began almost immediately after the then Republic of Congo became independent from Belgium in 1960.15 Mbyirukira also led the Central Kivu Field during a period of targeted violence against his ethnic group, the Tutsi. Stemming from the 1964 Citizenship Decree by Premier Minister Tshombe, thousands of ethnic Tutsi, including Mbyirukira, were imprisoned. Mbyirukira was eventually released through church intervention.16
Recalling Mbyirukira's courage, commitment, and leadership during the periods of political unrest, Robert H. Pierson, former President of the General Conference, stated:
Pastor Mbyirukira is a . . . dynamic leader of man. During the worst days of the fighting and political upheaval in Congo, Pastor Mbyirukira moved right ahead with his work as president of the East Congo Field. With the bullets flying, Brother Mbyirukira sent out word to his workers in his war-torn field, 'Don't think trouble! Don't talk trouble to anyone in any place under any circumstance. Talk hope! Talk faith! Talk courage!17
President Pierson went on to refer to Mbyirukira as a "modern Caleb" because of his courageous and unwavering dedication to ministry.18
Contribution
Mbyirukira helped open the door to African leadership in the church by serving as the first African in a number of leadership roles, including serving as the first African president of a field in the Trans-Africa Division and later as the first African Union president in the same division after forty-six years of what was described in the Trans-African Division Outlook as "outstanding service and faithfulness to the Church."19 His contribution is seen in nearly half a century of service to the church and leading the church through a period of extraordinary growth during a period of tumult and significant social change.
Sources
"Africa's Francophone Schools Face Worker Shortage." ARH, September 1, 1977.
"Congo Sabbath School Membership Increases." ARH, May 21, 1964.
"Dividend-paying investments; Report of the Trans-Africa Division, presented Monday evening, April 21, 1980," ARH, April 25, 1980.
Evert, J. G. "History and Progress." Southern Africa Division Outlook, November 1, 1955.
"God and the Church Challenge You; Play the Man!" Ministry, January 1975.
"Graduation at Solusi College: Honorary Degree Conferred on Mukotsi Mbyirukira," Trans-Africa Division, Outlook, February 15, 1974.
Kisangani, E. F. Civil Wars in the Democratic Republic of Congo, 1960-2010. Boulder, CO: Lynne Rienner Publishers, 2012.
"Meet Our Workers." Southern Africa Division Outlook, November 15, 1959.
"News Notes." Southern Africa Division Outlook, April 15, 1954.
"Pastor Has New Name and a Vision of a New Church." ARH, January 30, 1975.
Pierson, Robert H. "Administrative Changes in the Southern African Division." Southern African Division Outlook, March 15, 1960.
Pierson, Robert H. "Denominational History Made in Southern Africa." Southern Africa Division Outlook, May 15, 1960.
"Release of Imprisoned Workers," ARH, October 15, 1964.
Seventh-day Adventist Yearbook. Washington, D.C.: Review and Herald Publishing Association, 1972-1981.
Notes