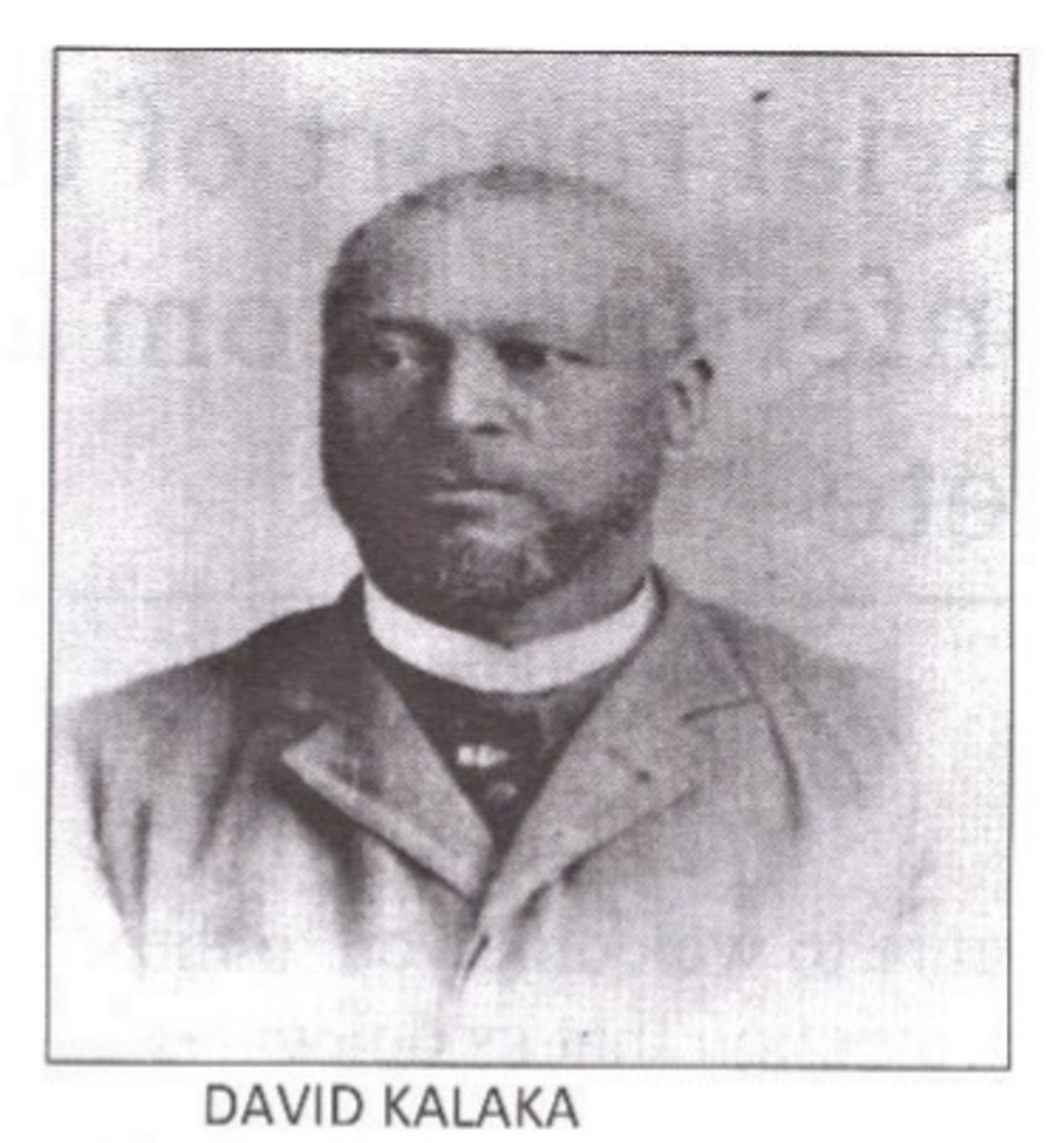 Kalaka, David (1844–1904)
×
Rorisang Futho, B.A. (Helderberg College of Higher Education, Cape Town, South Africa), currently serves as a licensed minister at Thaba-Tseka District in the Lesotho Conference of Seventh-day Adventists. Prior to his call to the gospel ministry, Futho worked as a supervisor in the Department of Rural Water Supply and as an educator at Emmanuel S.D.A. High School in Lesotho. 
First Published: August 4, 2021
Kalaka, David was the first baptized member of the Seventh-day Adventist Church in the Lesotho kingdom, where he also served as a minister of the gospel.
Early Life
David Kalaka was born in Basutoland (now Lesotho) in 1844. He was raised as a member of the Lesotho Evangelical Church (now Lesotho Evangelical Church in Southern Africa), headquartered at Morija. He obtained his education from that denomination,1 and became one of the church leaders. He worked at Morija Printing Works, and as the translator of English Bible to Sesotho Bible.2
In 1894, the General Conference sent Stephen N. Haskell to Europe to conduct camp meetings. From Europe, Haskell went to Cape Town in South Africa, where he arrived on August 29, 1894. He was welcomed by Elder Asa T. Robinson, the president of the South African Conference. On October 15, 1894, Haskell and Robinson left Cape Town and went to Beaconsfield in Kimberley, where the first organized Seventh-day Adventist Church in South Africa was situated. There Haskell conducted 24 evangelistic meetings. Kalaka came to Kimberley to obtain eyeglasses for himself.3 He met Richard Moko, a teacher and court translator from Eastern Cape. Moko was one of the first Black converts to Adventism in South Africa.4 He invited Kalaka to attend the evangelistic meetings conducted by Haskell. Kalaka was deeply moved by Haskell's preaching. Moko introduced Kalaka to Haskell, and a plan was made for Haskell to visit Lesotho.
On March 5, 1895, Kalaka accompanied Haskell from Aliwal North in South Africa to Lesotho, using a cart pulled by horses. They traveled for seventeen hours before they reached the Morija mission of the Paris Evangelical Missionary Society. They were welcomed by Reverend Mabille of the Lesotho Evangelical Church.
During Haskell's stay in Morija, Haskell and Kalaka visited the paramount chief in Matsieng. The chief was very grateful to meet them, and told them about his challenges and disagreements with his local chiefs. Haskell listened carefully and offered his insight. He used an illustration of a tree, mentioning how each tree branch was unique. Likewise, human beings are all different, with unique strengths. The king recognized that Haskell was brilliant, and wished that he could stay in Matsieng for a longer period of time. Kalaka and Haskell returned to Morija, and Haskell continued to conduct the Bible studies there.
After Haskell shared the biblical doctrine of baptism, Kalaka decided to acknowledge Christ as his Lord and Savior through baptism. Kalaka wished to be baptized in a small river in Morija called Lerato (Love), but a better location had to be found because the river was almost dry during that time of year.5 A few years later, Haskell gave a report at the General Conference executive committee meeting of 1899:
There is more power in simply reading the Bible than you think for. I went to Basutoland once, with Brother [A.T.] Robinson, and the missionaries were afraid of us. It would have been hard for me had it not been for [David] Kalaka, a chief. I went through the country with him and said nothing to him but what he believed, but I read the Bible every day with him. I read to him the experience of Philip and the eunuch, emphasizing "going down into the water," and "coming up out of the water." I did not ask him what he thought about it. We had been out two or three weeks together and were returning, when we came to a little creek, and he said: "Here is water; what doth hinder me to be baptised?" I felt very happy for this, and asked him why he wished to. He said: "I believe that Jesus Christ is the Son of God." That is all I said to him about it. But there was only enough water for sprinkling. He came to Kimberley later [in 1896], where he was baptized [by O.A. Olsen]."6
Ministry
After receiving the Adventist message in Kimberley in 1896, Kalaka shared his newfound faith, especially the Sabbath truth, with joy.7 He asked for help, and J. M. Freeman, an Adventist missionary, came to Lesotho in 1899. Freeman immediately visited the chiefs and asked for a piece of land to build an Adventist mission station. The chiefs denied Freeman any place in Lesotho because the Adventist teaching about the Sabbath was considered a heresy.8 However, the paramount chief in Matsieng intervened and changed the local chiefs' decision. The paramount chief accompanied Freeman and Kalaka to a place called Kolo and granted the site to Freeman and Kalaka to establish a mission.9
Freeman and Kalaka established a primary school in Kolo. Kalaka played a major role to make that school a success.10 The school building, which also served as a place of worship, was funded by Adventist members in the United States.11 Kalaka's son, Sekopani, received a two-year teacher training at the Claremont Union College from 1900 to 1901. In 1902, the Kolo Mission school had 40 students. The first baptismal service was conducted by Elder Freeman on August 17, 1901, where two sisters were baptized.12
Besides being of great assistance at the school, Kalaka was an active literature evangelist. He traveled across the country distributing literature, and sold many copies of the book Steps to Christ.13 During one such trip, using a cart and horse, he traveled four weeks and visited twenty villages, where he sold literature to many people, including several teachers and preachers.14 On another trip he visited sixty-three villages and met teachers and preachers while selling books in Sesuto language.15
Kalaka died at his home after a short illness in 1904.16 J. M. Herman, who reported on Kalaka's death, said that he suffered muscle cramps on Sabbath and died on Monday night. He wrote that Kalaka was "a capable man, well-known in the country, and had had ability to do a great work in giving this last message. He was near or about 60 years of age, a man of large proportions and splendid address."17 David Kalaka's two sons Sekopane and Murray became Adventist ministers. They actively supported the Kolo Mission school and contributed to the opening of Emmanuel Mission.18
Sources
Byers, Carolyn. "Lesotho Celebrates 100 Years, Thousands of Converts." ARH, March 13, 1997.
Freeman, J. M. "Africa." ARH, July 18, 1899.
Freeman, J. M. "The Mission in Basutoland." ARH, July 8, 1902
Freeman, J. M. "Basutoland, South Africa." ARH, October 28, 1902.
Freeman, J. M. "Africa." ARH, January 6, 1903.
Freeman, J. M. "Basutoland Mission, South Africa." ARH, March 10, 1904.
Hankins, I. J. "South African Conference." ARH, June 5, 1900.
Herman, J. M. "Death of Brother Kalaka." The South African Missionary, January 1904.
Haskell, S. N. "Bible Study", Union Conference Record, July 14, 1899.
Hayton, C. H. "Church Schools in South Africa." ARH, July 1, 1902.
Hyatt, W. S. "Visit to Basutoland." ARH, June 30, 1903.
Kalaka, D. "South Africa." ARH, October 8, 1901.
Maqache, Ephraim Tumo. Origin, History and Organization of Seventh-day Adventist Church. Maseru, n. d.
Nhlapo, Clifford. Tears of the Black Pulpit. Wandsbeck, South Africa: Reach Publishers. 2010.
Nteso, L. Ma-Seventh-Day Adventist. Maseru, Morija Printing Works, 1996.
Robinson, V.E. S.N. Haskell – A Man of Action. Brushton, New York: TEACH Services, INC., 2004.
Swanepoel, L. Francois. The Origin and Early History of the Seventh-day Adventist Church in South Africa, 1886-1920. M.A. Thesis, University of South Africa, 1972.
Notes