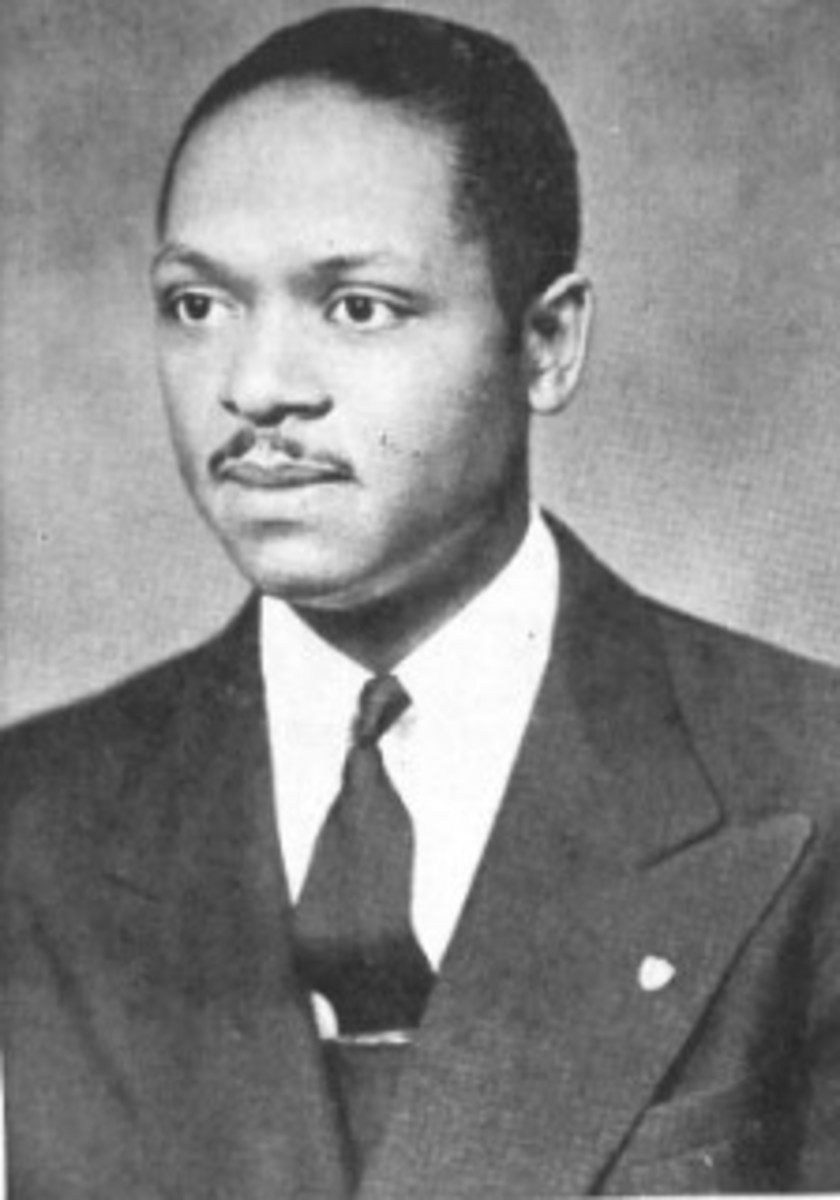 Kibble, Harvey Ward, Sr. (1908–1983)
×
Samuel London, Ph.D., is a professor and chair of the Department of History and Political Science at Oakwood University, Huntsville, Alabama. He is the director of the Oakwood Office for the Encyclopedia of Seventh-day Adventists. London wrote the book Seventh-day Adventists and the Civil Rights Movement (University Press of Mississippi, 2010). Samuel and his wife Laura reside in Priceville, Alabama.
First Published: January 29, 2020
For more than fifty years Harvey Ward Kibble, Sr., served the Seventh-day Adventist Church as a pastor, evangelist, and church administrator.
Harvey was born on January 28, 1908, to Edward Kibble and Mittie Livingston in Madison County, Alabama.1 He grew up on a farm close to the Oakwood Manual Training School in Huntsville, Alabama. Some Oakwood students befriended Harvey, and it was this association that persuaded him to attend the school. The Bible-based education he received at Oakwood prompted him to convert from Methodism to Adventism. During his time as a student he was baptized into the membership of the Seventh-day Adventist Church by Louis Harold Bland (1893–1953). In the 1920s Harvey's talent for singing found expression in a quartet that performed in various cities of the United States raising funds for Oakwood.2
Upon graduating from Oakwood Junior College in 1928, Kibble married Thelma Lois Winston (1906–2002).3 They had six children: Harvey, Jr. (1929–1999), Herman Loris, William Harold, Marie Lois (1936–1994), Ann Laverne, and Alvin Maurice.4
Shortly after their marriage Harvey and Thelma accepted an invitation to work in the South Texas Conference of Seventh-day Adventists pastoring churches and conducting evangelistic efforts in the cities of San Antonio, Tyler, and Houston.5 Kibble served in this capacity with the Texas Conference until the year 1935.6 That year he accepted a call to serve as a pastor in the New Jersey Conference. Later he would become a member of the conference's executive committee.7 Around 1942 Kibble became the senior pastor of the Shiloh Seventh-day Adventist Church in Chicago, Illinois. During his pastorate he produced a radio ministry called The Heralds of Bible Prophecy and conducted several evangelistic meetings. As pastor of a prominent African American church, he served on the executive committee for the Illinois Conference and was a Lake Union Conference representative for black community interests. Subsequently Kibble played an active role in the organization of the first black conference within the denomination's administrative structure, the Lake Region Conference of Seventh-day Adventists, established in 1944.8 In 1948 he left the Lake Region Conference to become the pastor of the Bethel Seventh-day Adventist Church in Brooklyn, New York. He continued as the senior pastor until the year 1951.9 From 1951 to 1961 he served as the president of the Lake Region Conference.10 In 1961 Kibble joined the Northeastern Conference as the director of the Sabbath School and Personal Ministries Department. A massive stroke, which left him partially paralyzed, precipitated his retirement in 1968.11 Through physical therapy, however, he was able to regain his mobility and speech.12
In retirement Kibble moved to Huntsville, Alabama.13 He died there on July 26, 1983, from complications incurred in a car accident.14 He was 75 years old.
Kibble will be remembered as a gifted singer, pastor, evangelist, and church administrator, who was instrumental in the formation of the Lake Region Conference of Seventh-day Adventists.
Sources
"Biography of Harvey W. Kibble." Oakwood University Archives.
De Guzman, Sizon. "Farewell to Kibbles." Oakwood University Archives.
"Former Pastor Helps Celebrate." Lake Union Herald 75, no. 21 (October 11, 1983).
"Harvey Ward Kibble, Sr., obituary." Oakwood College church, July 30, 1983. Oakwood University Archives.
Jones, F. L. "Elder H. W. Kibble." North American Informant 17, no. 86 (January 1, 1963).
Seventh-day Adventist Yearbook. Washington, D.C.: Review and Herald Publishing Association, 1930–1933, 1936–1951, 1963–1968.
Notes