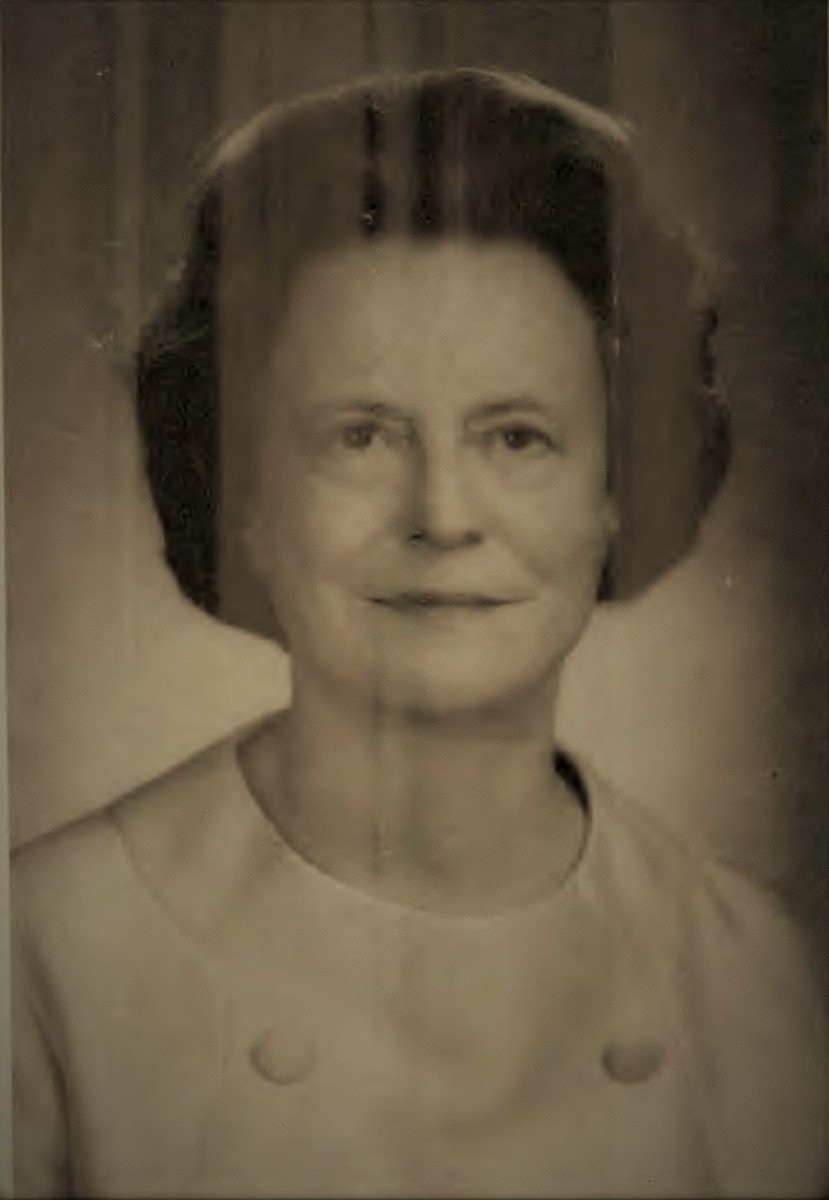 Harding, Frances June (Keller) (1906–1992)
×
Milton Hook, Ed.D. (Andrews University, Berrien Springs, Michigan, the United States). Hook retired in 1997 as a minister in the Greater Sydney Conference, Australia. An Australian by birth Hook has served the Church as a teacher at the elementary, academy and college levels, a missionary in Papua New Guinea, and as a local church pastor. In retirement he is a conjoint senior lecturer at Avondale College of Higher Education. He has authored Flames Over Battle Creek, Avondale: Experiment on the Dora, Desmond Ford: Reformist Theologian, Gospel Revivalist, the Seventh-day Adventist Heritage Series, and many magazine articles. He is married to Noeleen and has two sons and three grandchildren.
First Published: January 13, 2022
Frances Keller Harding, M.D., was a pioneer in the field of women's health both in Australia and the United States.
Early Life
Frances June Keller was born in Walla Walla, Washington, on June 3, 1906, to Drs. Peter Martin Keller and Nettie Florence (Armstrong) Keller. Desiring American citizenship for their daughter, Dr. Florence Keller, then serving along with her husband as a medical missionary in New Zealand, sailed to the United States to give birth. She then returned with Frances as an infant to New Zealand, where Frances spent her childhood. The family returned to the United States for Frances' high school education.1 She had no siblings.
As a teenager Frances went north to attend college at Walla Walla but later came back to California to enter the College of Medical Evangelists at Loma Linda (now Loma Linda University) in 1924.2 She married fellow medical student Warren Gamaliel Harding II on December 23, 1926. Frances graduated with her medical degree in the Class of 1929 and did her internship at Hollywood Presbyterian Hospital, Los Angeles.3
The Harding's first child, Florence Elsie, was born in 1928, Frances' mother attending the birth.4 A second daughter, Carolyn, was added to the family in 1932 and a son, Peter, in 1942.5 Frances lost her father in dramatic circumstances when he was fatally shot by a disgruntled patient at Glendale Sanitarium, California, in 1931.6
In the Antipodes
Drs. Warren and Frances Harding were appointed by the Seventh-day Adventist church to serve at the Sydney Sanitarium, Australia, arriving with their two young daughters on the "Mariposa" to a warm welcome, October 9, 1933.7 In Australia, Frances specialized in gynecology and obstetrics, as she would throughout her career. Frances took a holiday break in early 1937 and made an observation tour of mission stations in Papua in company with some church officials.8
In 1938 the Harding family sailed to the United Kingdom for Dr. Warren Harding to do six months of post-graduate study. They returned to Australia via America, Warren preceding Frances while she visited with her mother in Ohio. Warren and Frances went into private practice in Sydney, once more Frances specializing in gynecology and obstetrics.9
According to her nephew, Dr. George Harding IV, Frances initiated the first family-planning clinic in Australia and was the first to introduce contraceptives to Australian women. Also, her obituary in the Columbus Dispatch would declare that Frances founded "the first family practice clinic in Australia."10 While definitive substantiation of these claims may be problematic, they point to achievements that brought her recognition as an innovator.
The Hardings continued to live in Wahroonga, near the Sydney Sanitarium. Prior to their departure for America in May 1941 a festive gathering of mothers took place to wish Frances bon voyage. Little children at whose birth she had attended came toddling forward to present her with baskets of gifts. Both Warren and Frances had endeared themselves to the Australians.11
Women's Health Activist in America
The Hardings returned to Warren's home territory in Ohio. Frances connected with the Ohio State University as an associate professor in the Sociology Department, instructing in Marriage and the Home, and served as a consultant in gynecology for the university's health service. In 1951 she was elected president of the Metropolitan Health Council of Columbus and Franklin Counties, Ohio, the first woman to hold the office. Dr. Harding was also chairperson of the Ohio Research Bureau of the Committee for Child Development. She became a member of the board of trustees of the Planned Parenthood Association. She accepted the presidency of the Columbus Chapter of Zonta International, an enterprise dedicated to, among other things, ending child marriage and the abuse of women. She continued to attract public acclaim when, in 1959, she was voted as the Medical Woman of the Year.12 In 1972 Frances was elected for the standard one-year term as president of the American Women's Medical Association, and later served vice-president of the International Women's Medical Association.13
As she neared the age of 70, Dr. Harding continued to attract kudos. In 1974 she received the Elizabeth Blackwell Medal, a prestigious annual award given by Hobart and William Smith College, New York, commemorating the first woman to graduate from medicine in America. Previous recipients of the award include Frances Perkins, Margaret Mead, and Marian Anderson. 14
After Warren's death in 1975 Frances continued her work at the Ohio State University Student Health Center until her age made her ineligible to practice. However, good health remained with her and she secured a position as an examiner of medical claims for the State of Ohio until she fully retired at the age of eighty-one. She had maintained her church membership at Worthington Seventh-day Adventist church, Ohio.15 Four years after retirement she passed away peacefully on March 26, 1992, at Upper Arlington, Ohio, and was laid to rest alongside Warren in the Marion Cemetery.16
Sources
"Clippings." The Journal (College of Medical Evangelists Alumni), September 1951.
"Dr. Frances June Keller." FamilySearch. Accessed March 3, 2021, https://www.familysearch.org/tree/pedigree/landscape/LN4X-Y16.
"Dr. Frances Harding Receives High Award." Australasian Record and Advent World Survey, April 1, 1974.
"Dr. Warren G. Harding and his wife . . . ." Australasian Record, October 23, 1933.
"Dr Warren G. Harding 2nd returned . . . ." Australasian Record, December 12, 1938.
"Frances June Keller Harding." Find A Grave. Memorial ID no. 40733145. Accessed December 28, 2020, https://www.findagrave.com/memorial/40733145/frances-june-harding.
Harding, George T, IV. "A Remarkable Life." Record, August 8, 1992.
"Honour for Dr. Frances Keller Harding." Australasian Record and Advent World Survey, December 7, 1959.
Juberg, Morten. "Ohio Physician Heads National Medical Group." Columbia Union Visitor, April 27, 1972.
Knight, [Myrtle]. "Farewell to Dr. Frances Harding." Australasian Record, June 30, 1941.
"Pastor Stewart is accompanied by…" Australasian Record, April 19, 1937.
Stewart, A. G. "Visiting Mission Stations in Papua." Australasian Record, April 31, 1937.
"Trailblazing Physician Frances Harding Dies." Columbus Dispatch, March 27, 1992.
"Union Office Notes." North Pacific Union Gleaner, October 6, 1931.
Notes