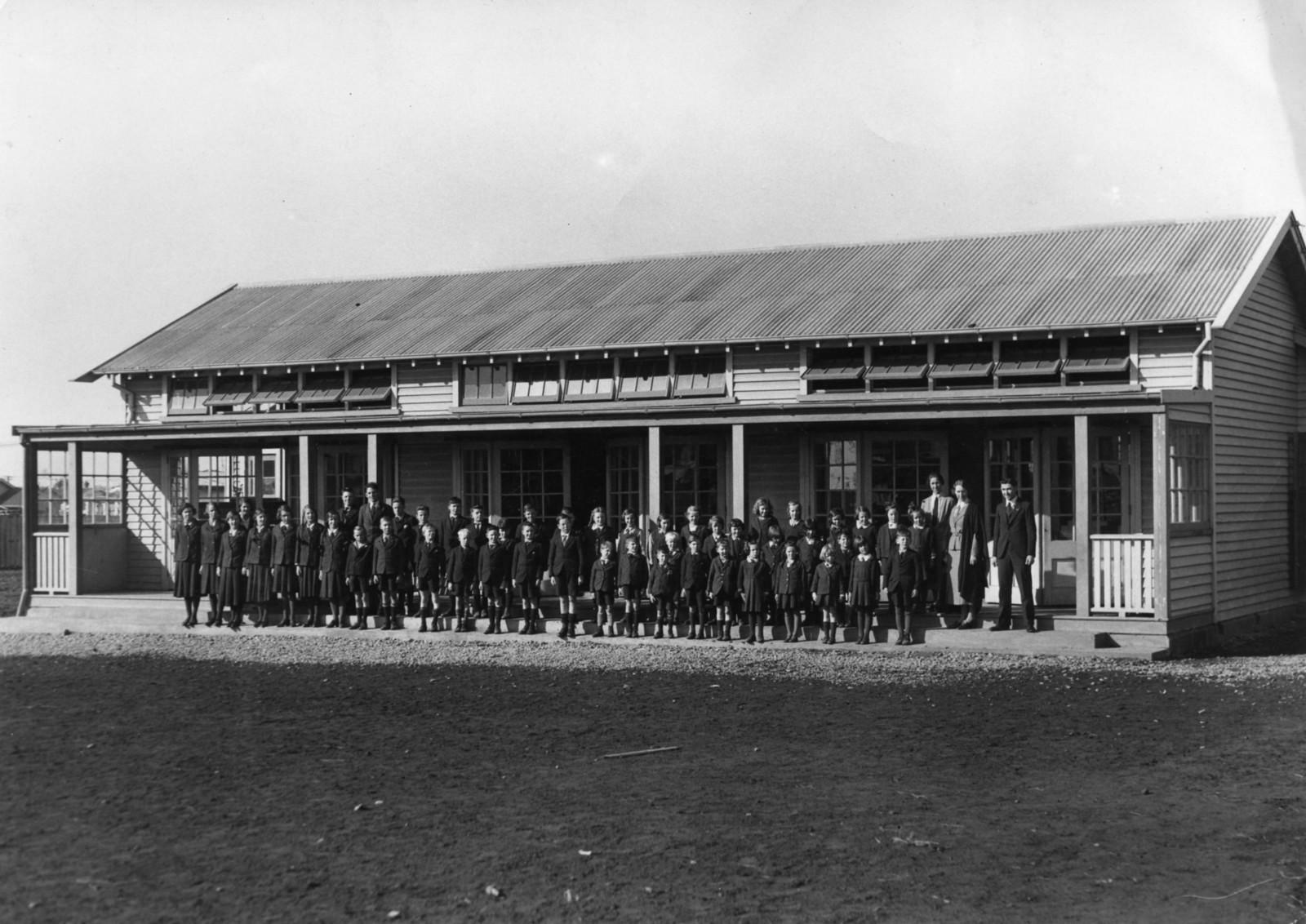 Christchurch Adventist School, New Zealand
×
Milton Hook, Ed.D. (Andrews University, Berrien Springs, Michigan, the United States). Hook retired in 1997 as a minister in the Greater Sydney Conference, Australia. An Australian by birth Hook has served the Church as a teacher at the elementary, academy and college levels, a missionary in Papua New Guinea, and as a local church pastor. In retirement he is a conjoint senior lecturer at Avondale College of Higher Education. He has authored Flames Over Battle Creek, Avondale: Experiment on the Dora, Desmond Ford: Reformist Theologian, Gospel Revivalist, the Seventh-day Adventist Heritage Series, and many magazine articles. He is married to Noeleen and has two sons and three grandchildren.
Christchurch Adventist School is located at 15 Grants Road, Papanui, Christchurch, New Zealand. It offers classes at elementary and secondary levels. It is administered by the South New Zealand Conference, a conference of the New Zealand Pacific Union Conference.
Beginnings
The school officially opened on April 27, 1925, at 15 Grants Road, Papanui, suburban Christchurch. It started with an enrollment of 22 students. Maud Smart was their teacher1 and remained in charge with a handful of assistants until 1933.2 Statistics for 1934 mention three teachers caring for 43 students from grades 1 through 10.3 In the same year William Gilson, education secretary for the Australasian Union Conference, spoke highly of the facility with its modern sliding-glass walls for convenience.4 During the next decade there was a succession of many different teachers sharing the grades, including Benjamin McMahon, William Veitch,5 Wanda Niebuhr, Joyce Eyre,6 Gordon McDowell,7 Russell Blair, and Harry Millist.8 In 1936 a large new room was added to better accommodate 36 students in grades 1 through 4. It was known as the Papanui Central School. The total enrollment for 1936 was 71.9
Consolidation
Smart returned as principal in 1941,10 but spent some of 1943 recovering from a minor accident. Donald Watson, while waiting for a ship to his Pitcairn Island mission field, taught during her absence.11 At the time the institution was referred to as the Christchurch Central School. By 1954 the enrollment had risen significantly, requiring three teachers for the elementary levels and four teachers for the high school levels.12
The last time Smart appeared as principal was 1956,13 but she continued as a teacher until her retirement in 1958.14 Her brief successor as principal was Hardy Dawson,15 followed by an equally brief term by Harold Heath. Wilton Zanotti served from 195916 through 1963.17 The next principal, Richard Thompson,18 in cooperation with the Parent-Teacher Association, worked to install a swimming pool that was officially opened on December 4, 1966.19 Subsequently, Stanley Gillis,20 Hedley Eager,21 Keith Dickens,22 and Peter Truscott served as principals.23 In the 1970s it had matured to the point where it offered all levels of elementary and on to the fourth year of high school.24
In the 1990s the institution was renamed the Christchurch Adventist High School and had shrunk to the second year of high school,25 but has since revived to offer all high school levels.26 Since 2006 its name has been further revised to Christchurch Adventist School.27 It remains a coeducational institution. Those who have served as principals during the past three decades, 1998 though 2018, are Elwin King-Adams,28 Verle Thompson,29 Mark Hansen,30 Danny Carrasco,31 and Cherie Gallaway.32 Enrollment numbers for 2019 are listed as 152 in the elementary division and 95 in the high school division.33
Sources
"Christchurch Adventist School." Coleman Creative. Retrieved from https://www.cas.school.nz/about-us/history.
"Church School Directory." Australasian Record, April 2, 1934.
Eager, Hedley. "Youth for Christ." Australasian Record and Advent World Survey, February 2, 1976.
Eliot, D[ouglas] R. "New Faces in South New Zealand." Australasian Record and Advent World Survey, April 27, 1959.
Gilmore, Lawrence. "Papanui's Great Asset." Australasian Record and Advent World Survey, June 26, 1967.
Gilson, W[illiam] J. "Our Church School Work." Australasian Record, April 2, 1934.
Mary Maud Smart Biographical Information. South Pacific Division of the General Conference Archives, Wahroonga, NSW. Work Service Records. Folder: "Mary Maud Smart." Document: "Mary Maud Smart Biographical Information."
Niebuhr, W[anda] E. "Papanui Central School." Australasian Record, May 11, 1936.
Seventh-day Adventist Yearbook. Hagerstown, Maryland: Review and Herald Publishing Association, 1984–2014.
Seventh-day Adventist Yearbook. Washington, D.C.: Review and Herald Publishing Association, 1926–1983.
Seventh-day Adventist Yearbook. Nampa, Idaho: Pacific Press Publishing Association, 2015–2018.
Stewart, A[ndrew] G. "South New Zealand Camp Meeting." Australasian Record, March 4, 1935.
"While waiting for a passage . . ." Australasian Record, August 30, 1943.
Notes