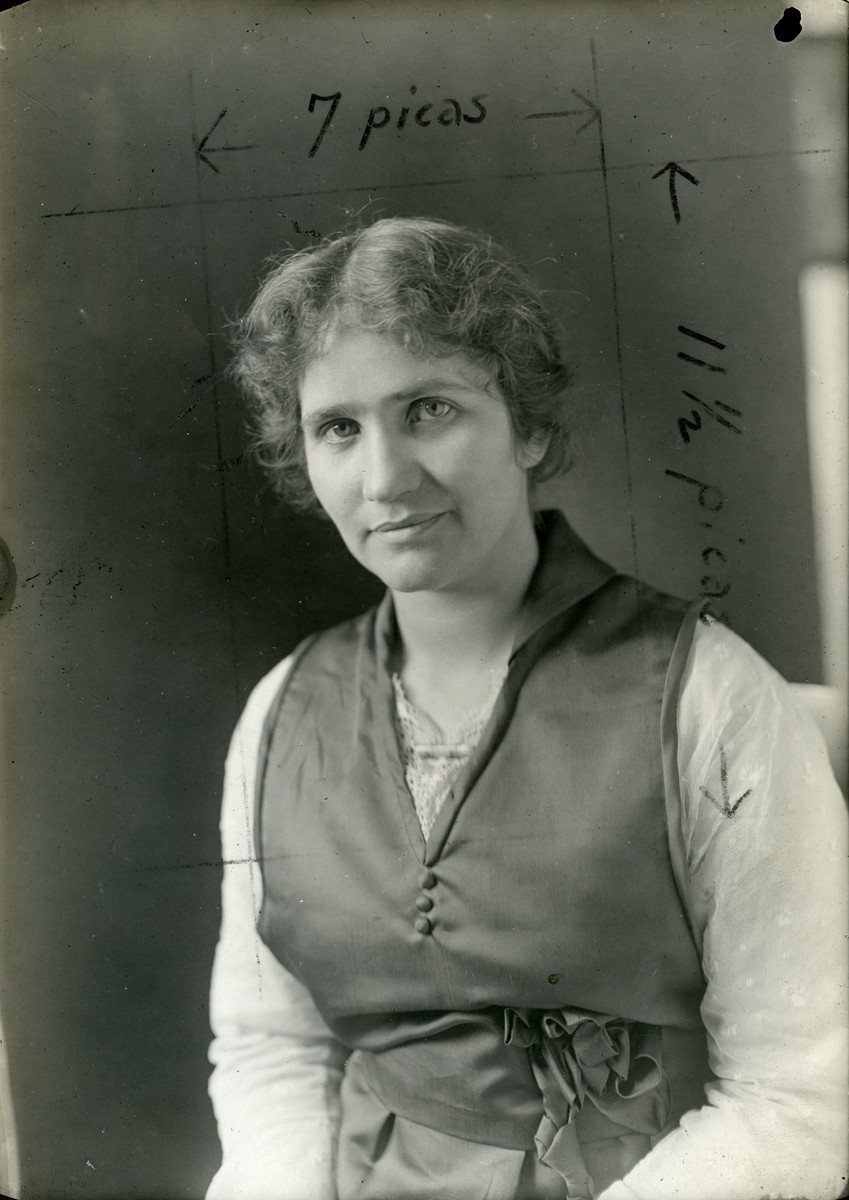 Caviness, Agnes Elvira (Lewis) (1889–1973)
×
Bruce Anderson,  B.A. (Pacific Union College), M.S. (Ohio State University), M.D. (Loma Linda University). Internship at Stanford University Hospitals. Residencies at Harding Hospital; Ohio State University Hospitals Child Psychiatry fellow. Captain, MC, US Army 1975-1977. Staff psychiatrist at Hinsdale Hospital 1970-78, St. Helena Hospital 1978-present. President of Pacific Union College Alumni Association 1982-85. Founding Chair, Walter C. Utt Endowment. President and board chair, Adventist Health California Medical Group. Trustee, Loma Linda University Behavioral Medical Center Operating Board. Medical Director, LiveWell Behavioral Health, Adventist Health, Clearlake.
First Published: August 27, 2020
Agnes Elvira Lewis Caviness was a pioneer educator, dean of women, missionary, and author, who wrote under the pen name of Mother Naomi.
Agnes Elvira Lewis Caviness was born October 31, 1889, in Minneapolis, Minnesota.1 Her parents were Charles Clarke Lewis, (later president of what became Southwestern Adventist University as well as Union and Walla Walla colleges) and Elizabeth Ann Wiley Lewis. After studying at Union College, Keene Industrial Academy, and Walla Walla College, she graduated from Pacific Union College in 1912 as the first college graduate on the Angwin campus. (Caviness expressed her loyalty to Pacific Union College in her Founders' Day address in 1956.2)
She married Leon L. Caviness August 19, 1912. The couple moved to Union College, then to Washington Missionary Seminary the following year, where Leon served as a faculty member. In November 1920 the Caviness family received a call to Europe. With her husband, Agnes was a founder of the Seminare Adventist du Saleve, in France, near Geneva. There Leon became the first director, and Agnes acted as women's dean while raising three small children, one an infant.3
After serving overseas for 12 years, the family moved to Pacific Union College at Angwin, California, where she taught French and German, and pioneered teaching classes on marriage and the family. Also, she frequently wrote articles for denominational publications on family life. Walter Utt stated that "she personified graciousness and understanding for students and faculty alike."4  Those who knew the Caviness family considered their home a center of culture and hospitality. Her books included The Way He Should Go 5and Letters from Mother Naomi.6 The latter she based on letters she had written in response to requests for advice which then appeared anonymously in the Review and Herald from 1933 to 1945.7 
A gifted linguist, following a stroke she was able to speak only French for a time.8 Agnes L. Caviness died November 20, 1973, in Oak Brook, Illinois. Sons George L. Caviness and L. Harold Caviness, and daughter Elizabeth Caviness Anderson survived her. Below is a quote from her Founders' Day address:
The sun did not always shine at Angwin. There are those who maintain that it never rains nowadays as it did then. And if you have done ordinary physical labor you can testify that it grows warm through the middle of the day. But in between the hot sun and the pelting rain there are days so perfect that the Angwin-bred will be lonely for them wherever he goes.9 
Sources
Babcock, Alice C. "Mother Caviness Naomi." Youth's Instructor, September 24, 1946.
Caviness, Agnes. The Way He Should Go. Mountain View, CA: Pacific Press Publishing Association, 1936.
Caviness, Agnes. Letters from Mother Naomi. Washington, D.C.: Review and Herald Publishing Association, 1940.
Seventh-day Adventist Encyclopedia. Second rev. ed. Hagerstown, MD: Review and Herald Publishing Association, 1996.
Walter Utt papers. Pacific Union College archives, Angwin, California, U.S.A.
Walter Utt to Bruce Anderson, December 2, 1973. In the author's personal collection.
Notes