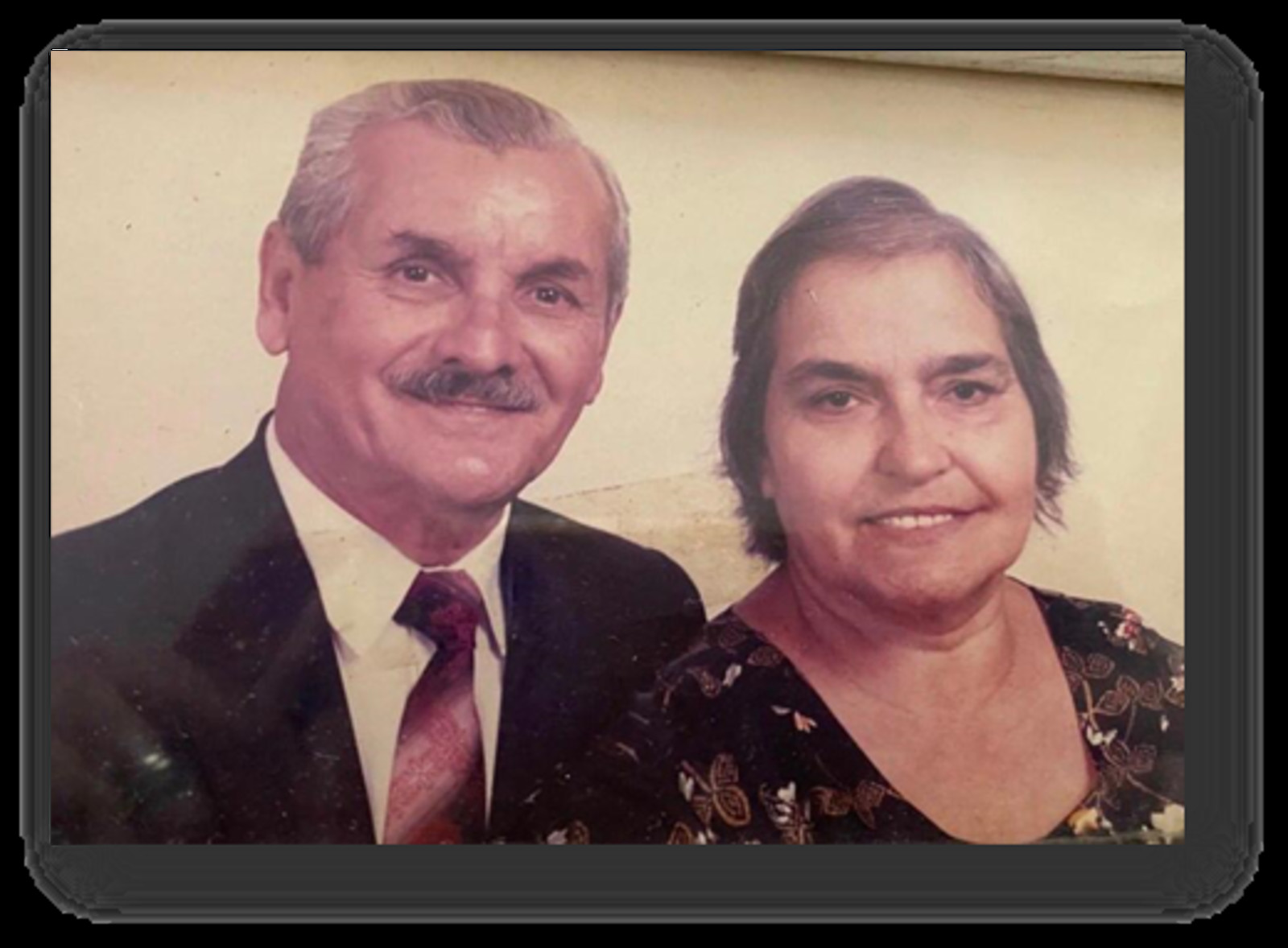 Nunes, Lapim Teixeira (1920–2004)
×
The Brazilian White Center – UNASP is a team of teachers and students at the Brazilian Ellen G. White Research Center – UNASP at the Brazilian Adventist University, Campus Engenheiro, Coelho, SP. The team was supervised by Drs. Adolfo Semo Suárez, Renato Stencel, and Carlos Flávio Teixeira. Bruno Sales Gomes Ferreira provided technical support. The following names are of team members: Adriane Ferrari Silva, Álan Gracioto Alexandre, Allen Jair Urcia Santa Cruz, Camila Chede Amaral Lucena, Camilla Rodrigues Seixas, Daniel Fernandes Teodoro, Danillo Alfredo Rios Junior, Danilo Fauster de Souza, Débora Arana Mayer, Elvis Eli Martins Filho, Felipe Cardoso do Nascimento, Fernanda Nascimento Oliveira, Gabriel Pilon Galvani, Giovana de Castro Vaz, Guilherme Cardoso Ricardo Martins, Gustavo Costa Vieira Novaes, Ingrid Sthéfane Santos Andrade, Isabela Pimenta Gravina, Ivo Ribeiro de Carvalho, Jhoseyr Davison Voos dos Santos, João Lucas Moraes Pereira, Kalline Meira Rocha Santos, Larissa Menegazzo Nunes, Letícia Miola Figueiredo, Luan Alves Cota Mól, Lucas Almeida dos Santos, Lucas Arteaga Aquino, Lucas Dias de Melo, Matheus Brabo Peres, Mayla Magaieski Graepp, Milena Guimarães Silva, Natália Padilha Corrêa, Rafaela Lima Gouvêa, Rogel Maio Nogueira Tavares Filho, Ryan Matheus do Ouro Medeiros, Samara Souza Santos, Sergio Henrique Micael Santos, Suelen Alves de Almeida, Talita Paim Veloso de Castro, Thais Cristina Benedetti, Thaís Caroline de Almeida Lima, Vanessa Stehling Belgd, Victor Alves Pereira, Vinicios Fernandes Alencar, Vinícius Pereira Nascimento, Vitória Regina Boita da Silva, William Edward Timm, Julio Cesar Ribeiro, Ellen Deó Bortolotte, Maria Júlia dos Santos Galvani, Giovana Souto Pereira, Victor Hugo Vaz Storch, and Dinely Luana Pereira.
First Published: July 8, 2021
Lapim Teixeira Nunes, pastor and canvasser, was born on September 5, 1920 in Pitangueiras, state of São Paulo, Brazil. He was son of Tomaz Teixeira Nunes and Maria Rodrigues Nunes, both farmers. In search of better job opportunities, the Nunes family moved to Luziânia, state of Goiás, in order to work on coffee farms.1 Around 1938, they met the Adventist message through the influence of the Lessa family, who lived in the region. From then on, in 1940 Lapim became a canvasser, together with José and Alvino Lessa, who later also became Adventist pastors.2
From 1940 to 1947, Lapim traveled throughout the countryside of Goiás, serving in the canvassing work, and it was probably on one of these expeditions that he acquired Chagas disease. The relationship with the Lessa family intensified even more when Lapim married Ana Magalhães Lessa, on July 31, 1947.
Soon after their wedding, Ana and Lapim moved to Anápolis, in the countryside of Goiás. There he worked as a teacher at the local Adventist school, teaching the subjects of Portuguese Language, Mathematics, Science and Religion. The couple's first child was born in 1949. They had four children: Edson, Edna, Edva and Esther. Edson Magalhães Nunes, the firstborn son worked as a doctor in several hospitals of the denomination.3 Shortly thereafter Lapim and his family moved to the city of São Paulo, where he completed the Accounting course and in sequence the Theology course at Brazil College (now UNASP-SP). As a student, he worked in the Adventist food industry Brazil Food Factory (Superbom).4
In 1955, after graduation, he accepted a call to be a canvassing assistant in Curitiba, state of Paraná. In the following year, he moved with his family to the city of Mandaguari, Paraná, where he worked in the same position until 1958. Afterwards he served from 1959 to 1961 as director of the canvassing department of the Goiano-Mineira Mission, located in Goiânia, the capital of Goiás.5 Soon after he was appointed as administrator of the Penfigo Adventist Hospital and the Adventist Clinic, both located in Campo Grande, Mato Grosso do Sul, where he served from 1961 to 1963. Still in 1963, Lapim returned to Goiás as director of the canvassing department, and in the same year he was ordained to the ministry.6
As a pastor, Lapim served in the district in Jataí, state of Goiás, between 1964 and 1965; in the Central Church of Taguatinga, Distrito Federal, from 1965 to 1967; and in the Formosa district, also located in Goiás, from 1967 to 1969.7 He returned to Goiânia in 1969 in order to direct the department of patrimonial expansion and constructions, a position held until 1972.8 Then Lapim accepted a call to be a district pastor again, this time in the district of Iporá, state of Goiás, where he served for one year, from 1973 to 1974. Following this he returned to the department of property and construction expansion, where he remained until his retirement for health reasons.9
In 1984 Lapim underwent a heart surgery. Consequently, he acquired a kidney disease, which he dealt with until the end of his life. In 2004, shortly after starting hemodialysis, he developed generalized inflammation, and died on September 20, 2004. In addition to his children, his grandchildren also contributed to the SDA Church. Three of them are church workers: Roberto Magalhães Assis (educational area), Edson Magalhães Nunes Jr. (pastoral area) and Elson Paulozzi Nunes (medical area).10
Lapim Teixeira Nunes was known for being a correct, honest and fair man. Through his testimony and commitment to missionary work, many people met the Adventist message. Several churches and schools were built as a result of his efforts, such as the church and school in Uruaçu, state of Goiás. In addition, Lapim was a supporter of Adventist education, encouraging families to send their children to study at denominational schools.11
Sources
"Bodas de Ouro." Revista Adventista, November 1997.
"Brasil Central Diploma 1.ª Turma de 1.º Grau." Revista Adventista, February 26, 1977.
Carlos Nogueira. "Tôdas as Coisas Contribuem para o Bem." Revista Adventista, September 1966.
Manoel N. Pinto. "Colportores Vanguardeiros da Missão Goiano-Mineira." Revista Adventista, April 1957.
"Novo Templo em Uruaçu." Revista Adventista, October 1972.
Wilson Sarli. "Notícias do Brasil Central." Revista Adventista, November 1963.
Wilson Sarli. "Notícias do Brasil Central." Revista Adventista, March 1966.
Notes