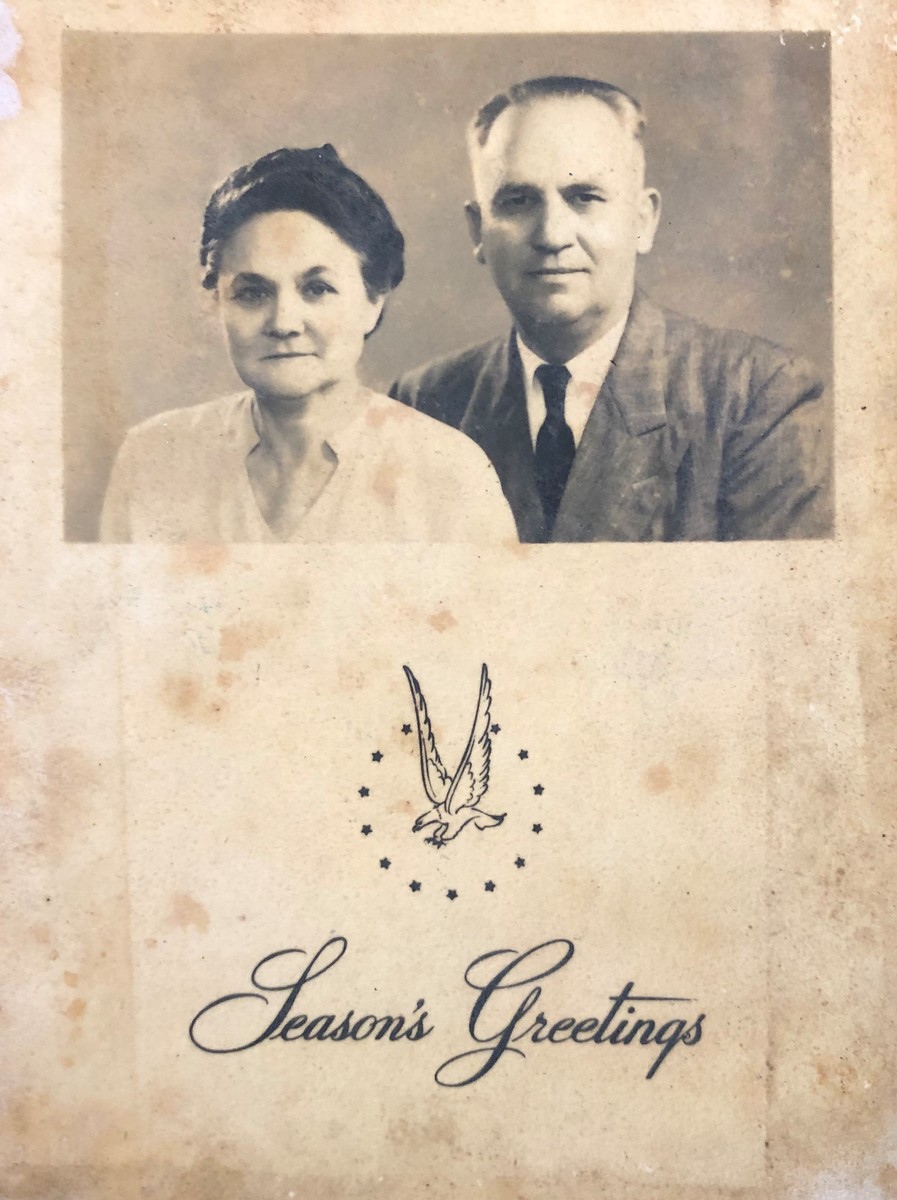 Mattison, Ole Orville (1897–1989) and Zora Lorene (Miller) (1898–1981)
×
Cheryl Christo Howson earned a graduate diploma in computer aided interior designing at the Dr. Bhanuben Nanavati College of Architecture for Women in Pune, India. She co-founded an interior design company in Sri Lanka and worked as a copywriter. She contributed to the morning devotional published by Women's Ministries at the General Conference of Seventh-day Adventists, the Shepherdess International Journal magazine, and the Adventist Review. She has written several plays. Currently (2020), she lives in Hosur, India while preparing for a piano exam.
First Published: January 29, 2020
Ole Orville Mattison served the Seventh-day Adventist Church as evangelist, union president, and division president in Southern Asia where he ministered with his wife, Zora, a teacher and principal. He was also a general field secretary of the General Conference.
Early Life, Education, and Marriage
Ole Orville Mattison was born on December 31, 1897 to Eva Blanche (Findley) (1876-1905) and James Francis Mattision (1863-1928) in Hill County, Texas. His parents had two other sons, Reginald (b. 1900) and Howard H. (b. 1905).1
From his father's previous marriage to Eugenia (1868-), he had four older siblings: Milton Marion (1886-1928), Cecil Clarence (b. 1888), Mary Irene M. Butka (b. 1890), and Fannie Edith Mattison Weeks (b. 1892).2
When he was eight years old, Ollie lost his mother, and his father moved to Keene, Texas, to make sure that all of his seven children were reared as Seventh-day Adventists.3
Ollie studied for two years at Southwestern Junior College, (now part of Southwestern Adventist University) Keene, Texas, and graduated with a ministerial degree in 1920.4
On June 3, 1921, he married Zora Lorene Miller at Ketchum, Craig County, Oklahoma. Zora was born on February 13, 1898 in Cotton Gin, Texas. The couple had three children: Weldon Howard born in Lucknow, India on October 4, 1922; Lillie Eleene born on November 13, 1924 in Chuharkana (now part of Pakistan); and Marian Irene born on December 6, 1928 in Riverside, California. They all went by their middle names.5
Career and Ministry
Inspired by his brother Milton's seven-year missionary service, Ollie decided to travel back to India with them, taking his new bride Zora.6 They arrived in Calcutta in July 1921, barely a month after their wedding, and proceeded to the headquarters of the church at Lucknow. Weldon, their first son, was born in Lucknow while they were studying the Urdu language.7
In 1923, the O. O. Mattisons were sent to Chuharkhana in Punjab (now part of Pakistan) to care for the Boys Boarding School. At the time, there were no classrooms, no chapel, electricity, fans, or water piped to the houses. E. R. Streeter from Australia arrived in 1924 and took over as principal, which allowed Mr. Mattison to begin his district evangelism work in the villages of Punjab.8 He bought a Ford in 1925 and a new lantern outfit and used them to get in touch with the people. 9
At the Northwest India Union Biennial Conference held in Bombay, O. O. Mattison was ordained in November 1926, along with O. W. Nolda.10
Quite unexpectedly, his eldest brother Milton passed away on May 21, 1928 and their father followed scarcely two months later.11 Ollie, Zora, and their two children then went on furlough to the US to be with their family. Upon their return to India in 1929, they were a much bigger family; not only did they have a third child, but Pastor Milton's widow and children returned for service at the Mussoori School, and the youngest Mattison brother, Howard, with his family, joined as first-time missionaries. On the way they visited their sister and her husband who were serving as missionaries in Shanghai, China.12
Once back in India, Pastor O. O. Mattison carried on his district work from Chichoki Mallian, Punjab (now in Pakistan) 13 and Zora was appointed principal of the Punjabi SDA Mission Girl's School there, with classes up to sixth grade.14
The Mattisons then moved to Hapur in 1935, where Ollie was appointed the director of the North Agra Mission and Zora as principal of the North Agra Mission School.15
They returned to Chuharkana once again in March 1939, with O. O. Mattison as director of the Punjab Mission, as well as secretary for Sabbath School and Home Missionary departments. Mrs. Mattison served as headmistress of the Chuharkana Mandi Elementary School from 1939-1940.16
In 1941 the Mattisons moved to Delhi, where he headed the North West India Union. He also served as superintendent of the Punjab Local Mission Field as well as the Sind Local Mission Field, besides serving on the board of several educational institutions.17 It was while in Delhi that Pastor Mattison and two other missionaries were asked to investigate the possibilities of opening the work in Ladakh.18
After a total of 25 years in northwest India, the Mattisons moved to Bangalore, headquarters of the South India Union, in 1946, where he served as president for seven years.19
At the forty-seventh General Conference Session in June 1954, Mattison was elected president of the Southern Asia Division, and re-elected in 1958, serving until 1962.20 During his eight-year tenure, the hospital in Banepa, Nepal was built and work began in 1962.21
Mattison was asked to join the General Conference in 1962 as general field secretary, in which post he served until his retirement in 1966.22
Later Life
Ole and Zora Mattison retired in Riverside, California,23 but kept in touch with people in India. On their last visit to India in 1972, they took time to visit with people in their own homes.24
In 1979 Ole O. Mattison was one of four alumni selected as members in Southwestern Adventist University's newly established Hall of Fame, for his faithful years of unselfish service overseas.25
After Zora died on February 28, 1981,26 Pastor Mattison lived for several more years, passing away after a kidney failure in Loma Linda on April 9, 1989.27 He was laid to rest beside his wife at Pomona Cemetery, California.28
Contribution and Legacy
At the end of his 40 years of service overseas in Southern Asia, Ole O. Mattison was given a standing ovation at the forty-ninth General Conference Session, and commended for setting an example for dedicated service to God wherever He calls.29 This dedication to service overseas was passed on to him by his father, and was passed down to their children as well. The family became known as the "Missionary Mattisons." At the time of Pastor Ole O. Mattison's death in 1989, overseas service had resulted in about 500 years of mission service of the Mattison family and relatives in Africa, Southern Asia, China, and South America.30
Sources
"Death of M.M. Mattison." Eastern Tidings, June 1, 1928.
"James Mattison." My Heritage. Accessed November 03, 2019. https://www.myheritage.com/names/james_mattison.
"Obituaries." ARH, August 3, 1989, 30.
"Ole Orville Mattison." Find a Grave. Accessed November 2, 2019. https://www.findagrave.com/memorial/88691877/ole-orville-mattison.
"Proceedings of the General Conference." Review and Herald: General Conference Report – No.6, August 2, 1962.
"Report of Committee on Credentials and Licenses." Eastern Tidings, December 15, 1926.
"Roster of Officers, Departmental Secretaries, Etc., 1954-58" GC Session Bulletin 1954 -No.13, Jun 17, 1954, 322.
"Roster of Officers, Departmental Secretaries, Etc., 1958-62." GC Session Bulletin 1958 -No.10, July 10, 1958.
"S.A.C. Hall of Fame Inaugurated." Southwestern Union Record, May 31, 1979.
"The Mattisons." Southern Asia Tidings Diamond Jubilee, June 1, 1965.
A.W.P. "Westward, Ho!" Southwestern Union Record, July 6, 1920.
C. "Friends from India." Eastern Tidings, November 1, 1929.
Hart, C. A. "Northwest India Union Biennial Meeting (March 10-14, 1939)." Eastern Tidings, May 15, 1939.
Mattison, Weldon H. "Till He Comes." Southern Asia Tidings, June 1989.
Streeter, E. R. letter printed in the Southern Asia Tidings Diamond Jubilee, June 1, 1965.
Notes