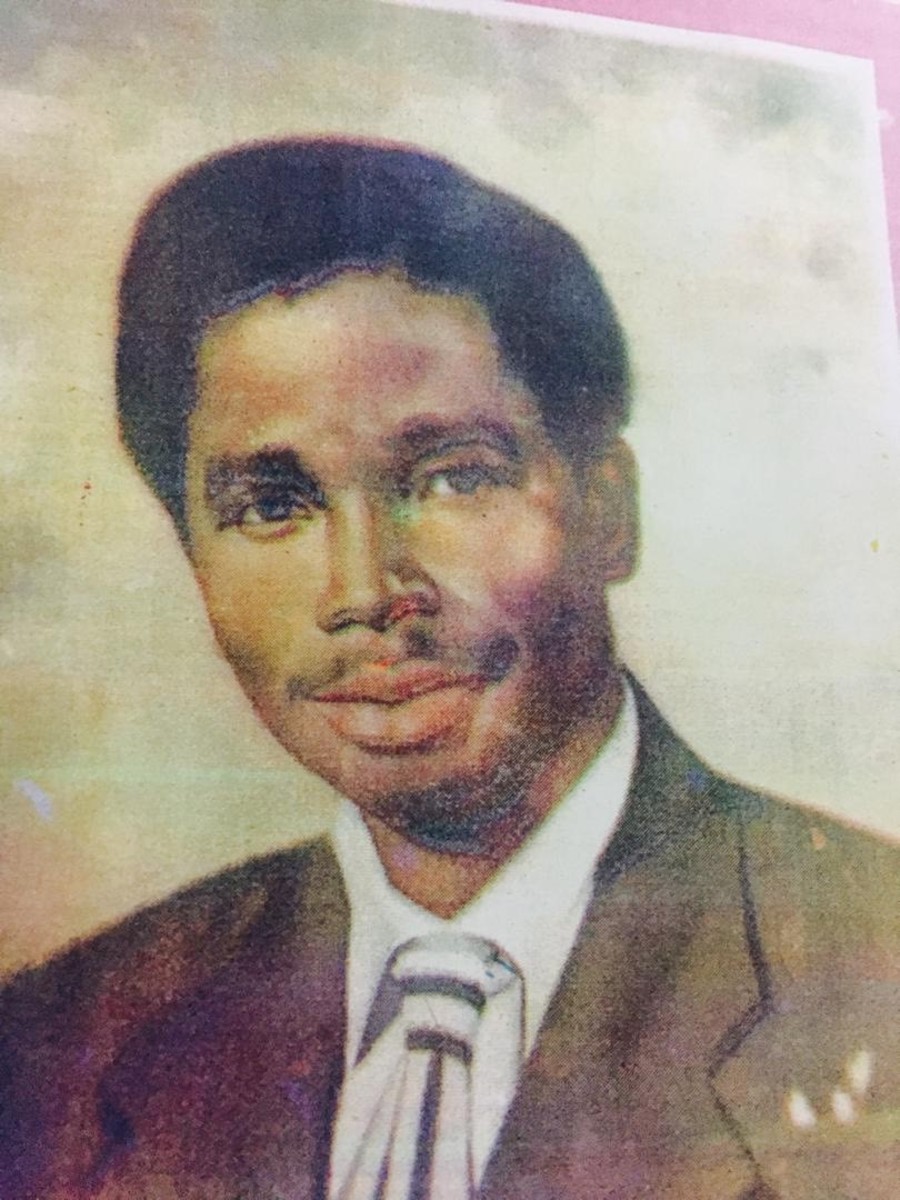 Osundele, Ephraim Olatunde (1935–2000)
First Published: January 29, 2020
Ephraim Olatunde Osundele was a publishing director and church administrator for the Seventh-day Adventist church in Nigeria.
Early Life
Ephraim Olatunde Osundele was born July 8, 1935, into the family of Oderinlo, a notable warrior in Ibadan. His father, Elder Samuel Adio Osundele, one of the early converts into the Seventh-day Adventist church, was a farmer.1 Osundele started his education in 1941 at Erunmu Central School, in Egbeda local government area of Oyo state. After his elementary education he went into the gospel ministry and was trained to become a literature evangelist. His first station was Abeokuta and later he was moved to Lagos.2
Osundele attended several courses to improve his educational standard and as a result he obtained a Diploma in Sales Management, Market Research, and Advertising. He was highly dedicated to his job and excelled for several years as a colporteur.3
Pastor Osundele met his wife, Rhoda Omoleye, at Lagos where they lived together for many years. They married on April 23, 1967, and the union was blessed with two children. His wife died on March 16, 1974.
Osundele married Deborah Tinuola Ajayi on April 3, 1975. She demonstrated much love and understanding for his children, and their marriage was blessed with two more children.4
Ministry
His hard work and dedication to duty were rewarded when he was appointed Publishing Department secretary on March 5, 1964, by the West Nigeria Mission. He relocated to Ibadan immediately.5
Pastor Osundele was reelected as Publishing and Temperance director in 1974, and he held these posts for many years.6
He was ordained to the gospel ministry on January 30, 1982. He was district leader in Ife, Osun state, between 1984 and 1986. He was district leader in Oke-Bola, Ibadan Oyo state, between 1987 and 1989. He worked in Irefin district as a district leader in 1990, and in Oke-Bola, Ibadan Oyo state, between 1991 and 1995. He was transferred to the Bodija church in 1996, where he worked tirelessly as a good soldier of Christ spreading the gospel of salvation until he retired in 1998.7
Ephraim Olatunde Osundele passed away after a brief illness on November 26, 2000.8
Sources
Ephraim Olatunde Osundele Funeral Program, November 2000, the author's personal collection.
Seventh-day Adventist Yearbook, 1965-1966, 1975. Accessed June 10, 2019. https://www.adventistyearbook.org/.
Notes