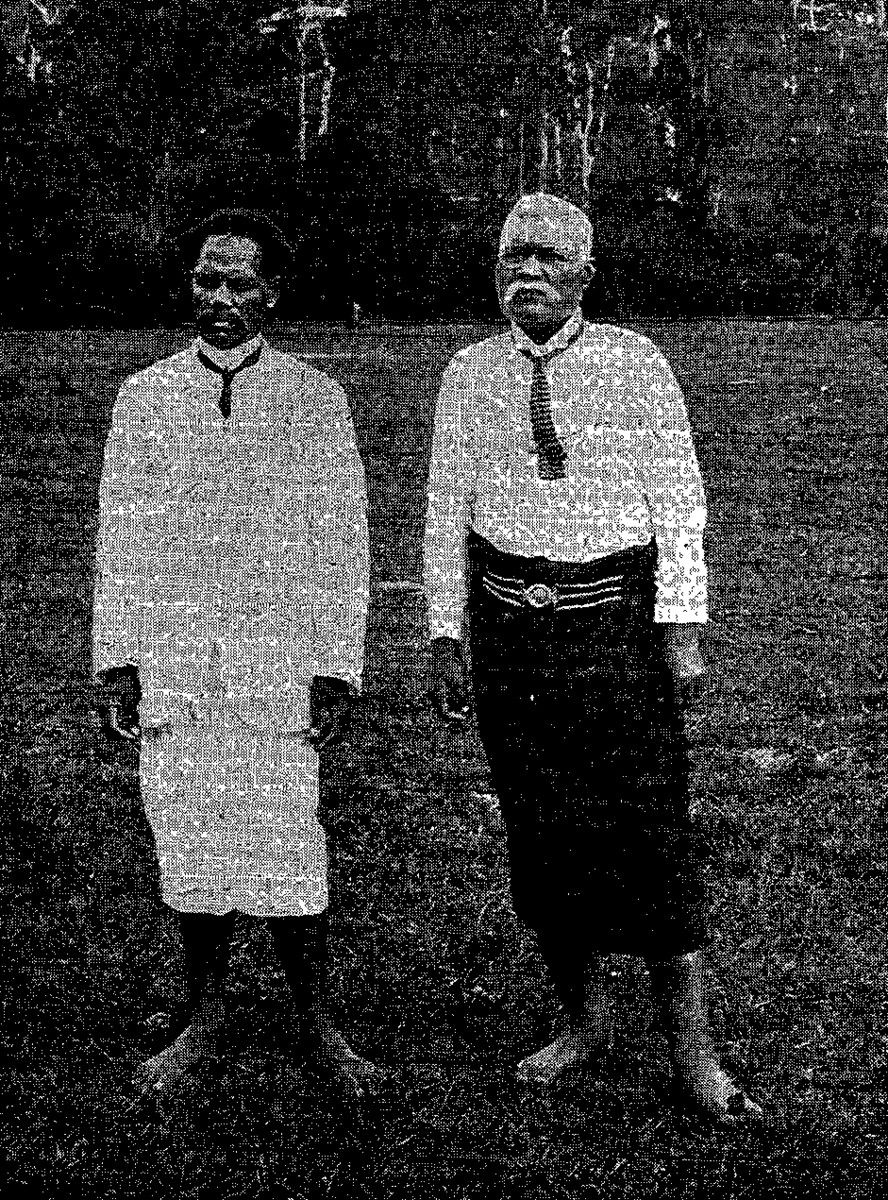 Rainima, Alipati (d. 1912)
×
Milton Hook, Ed.D. (Andrews University, Berrien Springs, Michigan, the United States). Hook retired in 1997 as a minister in the Greater Sydney Conference, Australia. An Australian by birth Hook has served the Church as a teacher at the elementary, academy and college levels, a missionary in Papua New Guinea, and as a local church pastor. In retirement he is a conjoint senior lecturer at Avondale College of Higher Education. He has authored Flames Over Battle Creek, Avondale: Experiment on the Dora, Desmond Ford: Reformist Theologian, Gospel Revivalist, the Seventh-day Adventist Heritage Series, and many magazine articles. He is married to Noeleen and has two sons and three grandchildren.
First Published: January 29, 2020
Alipati Rainima, a Fijian Seventh-day Adventist, commenced working as a literature evangelist in 1903. He pioneered many new areas in Fiji in his nine years of service for the Church before he died.
Alipati Rainima was the son-in-law of Pauliasi Bunoa and his wife, Meresini, some of the earliest Fijians to accept the Adventist faith. Rainima married their daughter, Eseta, and both became engaged in service for the Adventist Church. Rainima's daughter from an earlier marriage, Aliti, married Bennie Tavodi and they were missionaries in New Guinea. Rainima was first mentioned as a mission worker in 1903.1 He started as a bookseller, going to new territories to introduce his message and reduce prejudice. With books in hand, he was the first to enter the Raviravi area on the west coast of the island of Viti Leviu and at the same time he penetrated into the mountains as far as Nasukamai in 1906.2 His preparatory work was perhaps one reason for the enthusiastic welcome received by Cyril Parker when he trekked into the same high regions in 1918 to open mission stations.
At the 1908 Fiji Mission council, Alipati and Eseta Rainima were appointed to pioneer a mission station at Loa on Taviuni Island, Cakaudrove Province.3 Using Loa as his headquarters, Rainima preached throughout the region including Natewa on Vanua Levu.4 Even though he was not an ordained pastor, his missionary license entitled him to baptize individuals with permission of leadership. One dispatch reported he had performed the rite for two people in his territory.5 He remained at Loa for two years, mid-1908 through mid-1910.6 The 1909 Fiji Mission council was memorable for an inspiring meeting that Rainima conducted when at the conclusion the time for personal testimonies had to be cut short in the evening and resumed the following day; an assembly that lasted a further three hours.7
Rainima was one of two Fijians appointed as delegates to the October 1910 Australasian Union Conference session at Warburton, Victoria.8 On his return, he was assigned the task of pioneering the work of the Adventist Church on Kadavu Island in 1911. A trainee named Livai accompanied him. Together they began their evangelism by selling copies of Nai Tukutuku ni Veigauna (The Great Controversy) in villages such as Vunisea, but it was a rugged island and Rainima struggled because of deteriorating heart and lung troubles.9
A worker's institute was held at Buresala in December 1911 at which Rainima gave a lecture on treating the sick and also spoke during a panel discussion about book salesmanship.10 Sadly, within four months he became gravely ill and passed away in April 1912. Eseta Rainima continued to serve as the temporary preceptress of the boarding girls at Buresala Training School.11 During his nine years of service, Alipati Rainima demonstrated the effectiveness of evangelism through the printed page in Fiji. He was a pioneer who dedicated his strength to the work despite declining health.
Sources
Carr, S[eptimus] W. "Fiji." Union Conference Record, November 5, 1906.
"Delegation to the Union Conference." Union Conference Record, October 24, 1910.
Fulton, J[ohn] E. "Report of the Fiji Mission." Union Conference Record, November 5, 1903.
Marriott, G[eorge] and A[licia]. "Buresala, Fiji." Australasian Record, June 24, 1912.
"Notes." Union Conference Record, July 12, 1909.
Parker, C[alvin] H. "The Fijian Council." Union Conference Record, August 3, 1908.
Rainima, Alipati. "Letter from Alipati." Australasian Record, September 11, 1911.
Rainima, Alipati. "Letter from Alipati Rainima." Union Conference Record, April 4, 1910.
Stewart, A[ndrew] G. "A Trip to Lau, Fiji." Union Conference Record, August 29, 1910.
Stewart, A[ndrew] G. "A Worker's Institute, Fiji." Australasian Record, January 15, 1912.
Stewart, A[ndrew] G. "The Week of Prayer in Fiji." Union Conference Record, April 11, 1910.
"The sad word has been cabled…" Australasian Record, April 29, 1912.
Notes