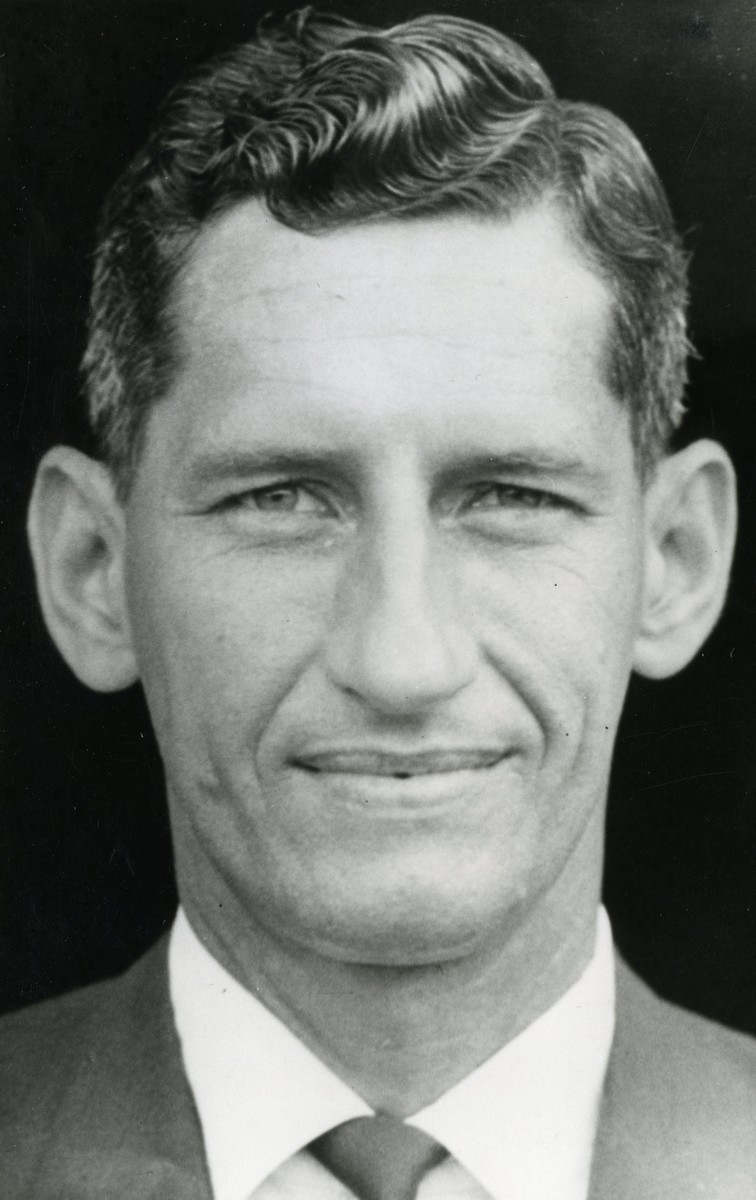 Richter, Raymond Walford (1923–2015)
×
Milton Hook, Ed.D. (Andrews University, Berrien Springs, Michigan, the United States). Hook retired in 1997 as a minister in the Greater Sydney Conference, Australia. An Australian by birth Hook has served the Church as a teacher at the elementary, academy and college levels, a missionary in Papua New Guinea, and as a local church pastor. In retirement he is a conjoint senior lecturer at Avondale College of Higher Education. He has authored Flames Over Battle Creek, Avondale: Experiment on the Dora, Desmond Ford: Reformist Theologian, Gospel Revivalist, the Seventh-day Adventist Heritage Series, and many magazine articles. He is married to Noeleen and has two sons and three grandchildren.
First Published: December 27, 2021
Raymond Walford Richter was an educator, principal at Betikama and Jones Colleges, and Education director for Solomon Islands and Papua New Guinea.
Early Life and Education
Raymond Walford Richter was born in Rockhampton, Queensland, on September 12, 1923,1 to John George Charles and Alice Ida (Durrant) Richter.2 The family regularly attended the small Yeppoon company of worshippers near Rockhampton. His siblings were Ida, Enid and Cyril.3 Raymond attended the Australasian Missionary College for his tertiary education and graduated from the Theological-Normal (Teaching) Course in 1943.4
Denominational Career
Following his graduation Raymond returned to Queensland to be headmaster of the Redhill Elementary School in suburban Brisbane, 1944 through 1946.5 On December 19, 1946, he married Coralie Norma Dixon in the South Brisbane church. The ceremony was conducted by Elder William Petrie.6 Raymond and Coralie first established their home in Toowoomba, Queensland, where Raymond served as headmaster of the elementary school during 1947 and 1948. During his time in Queensland he completed some university studies towards a Bachelor of Education degree but his quest was cut short by an appointment to mission service in the Pacific Islands.7
The year 1949 marked the beginning of twenty-nine years of teaching and educational administration by Raymond in the Solomon Islands and Papua New Guinea. Initially he served for a decade as principal of Betikama Central School (now Betikama Adventist High School) in the Solomon Islands, 1949 through 1958. He transferred to Jones Missionary College (now Kambubu Adventist Secondary School) on the island of New Britain, Papua New Guinea, for a three year term, becoming principal in 1961.8
In 1962 Raymond transitioned to administration. He was elected to adopt the portfolios of Education Secretary and Missionary Volunteer Secretary in the British Solomon Islands Union Mission with headquarters in Rabaul. He was ordained in Rabaul on January 7, 1967, and then moved to take up new responsibilities in the Coral Sea Union Mission with offices in Lae, Papua New Guinea. In this new role he held the portfolios of Education, Missionary Volunteers and Temperance.9 The latter was a particularly challenging task because of the widespread addiction to the stimulant gained with betel-nut chewing and the growing use of tobacco and alcohol in Papua New Guinea. In 1968 Raymond addressed the issues in an article titled in Pidgin English, "Wisiki-Simok-Buai" (broadly translated as alcohol drinking, tobacco smoking, betel nut chewing).10 Later, a rearrangement of administrative territories found him still located in Lae but under the new title of Papua New Guinea Union Mission. He was both Education and Youth Director until 1977 when he went back to Australia on permanent return.11 Raymond completed his years of service as Education director in the Victorian Conference. He retired in January 1984.12
Retirement Years
Remarkably, Raymond and Coralie enjoyed good health after spending many years in the tropics. They retired to Robina Waters near the Gold Coast, Queensland.13 Advancing age eventually forced Coralie to enter the Wesley Mission Hopewell Hospice at nearby Arundel and she passed away on August 8, 2014.14 Raymond passed away at the Melody Park Adventist Retirement Care facility on May 16, 2015. Their two children, Douglas John and Jan Elizabeth, together with five grandchildren survived them.15
Sources
Australasian Missionary College Annual Announcement. Cooranbong, New South Wales: Avondale Press, 1946).
Chapman, M[ervyn] A. "Alice Ida Richter." South Pacific Record and Advent World Survey, February 21, 1987.
Colquhoun, Peter and Wayne Humphries. "Coralie Norma Richter." Adventist Record, October 18, 2014.
Colquhoun, Peter, Wayne Humphries and Ira Dawson. "Raymond Walford Richter." Adventist Record, July 18, 2015.
"John George Charles Richter." FamilySearch.org. Intellectual Reserve, 2020. Retrieved from https://www.familysearch.org/tree/pedigree/landscape/L28W-28H.
"Missionary Work." Australasian Record and Advent World Survey, May 25, 1959.
Petrie, W[illiam] W. "Richter-Dixon." Australasian Record, February 10, 1947.
Raymond Walford Richter Biographical Information Form. South Pacific Division of the General Conference Archives, Wahroonga, New South Wales. Work Service Records. Folder: Raymond Walford Richter. Document: "Raymond Walford Richter Biographical Information Form."
Richter, R[aymond] W. "Wisiki-Simok-Buai." Australasian Record and Advent World Survey, December 9, 1968.
Seventh-day Adventist Yearbook. Washington, D.C.: Review and Herald Publishing Association, 1945-1984.
Notes