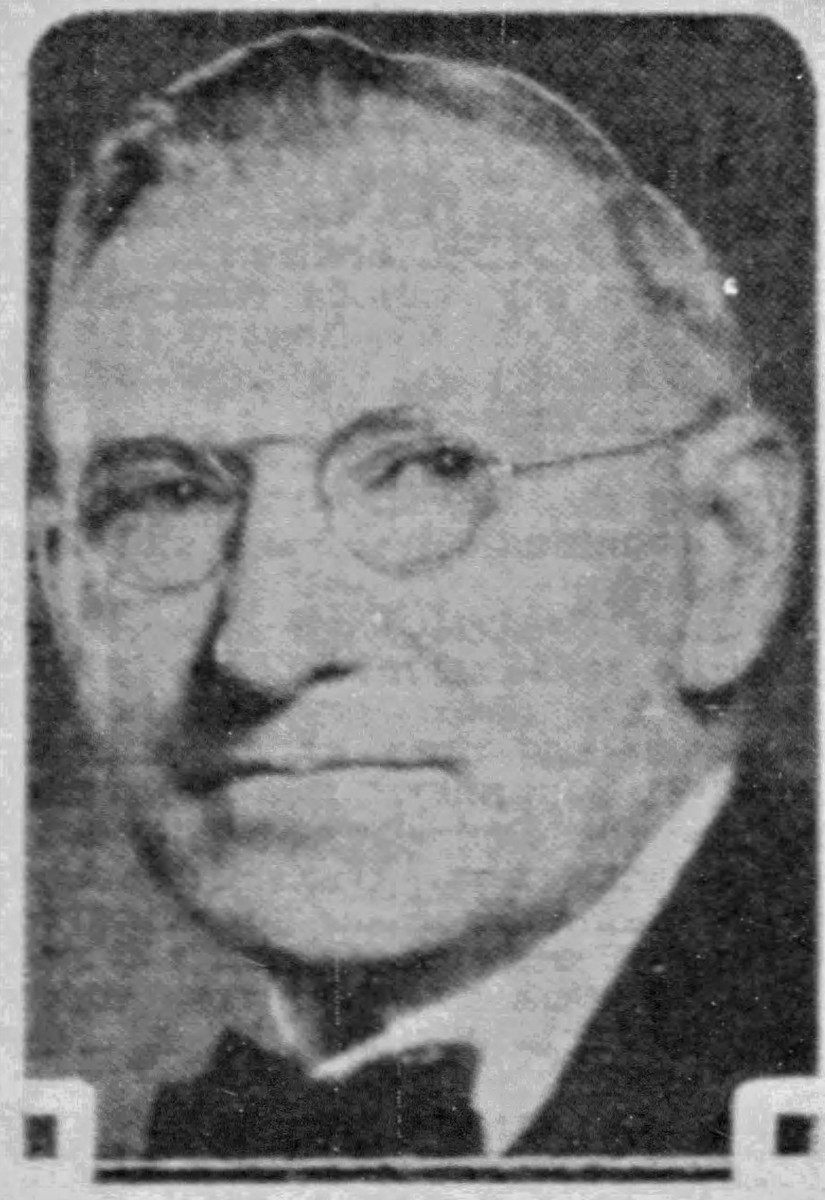 Fries, Robert Samuel (1874–1946)
×
Milton Hook, Ed.D. (Andrews University, Berrien Springs, Michigan, the United States). Hook retired in 1997 as a minister in the Greater Sydney Conference, Australia. An Australian by birth Hook has served the Church as a teacher at the elementary, academy and college levels, a missionary in Papua New Guinea, and as a local church pastor. In retirement he is a conjoint senior lecturer at Avondale College of Higher Education. He has authored Flames Over Battle Creek, Avondale: Experiment on the Dora, Desmond Ford: Reformist Theologian, Gospel Revivalist, the Seventh-day Adventist Heritage Series, and many magazine articles. He is married to Noeleen and has two sons and three grandchildren.
First Published: February 8, 2022
Robert S. Fries was an innovative urban evangelist and conference president in the United States during the early decades of the twentieth century.
Early Life and Education
Robert was born in Altoona, Pennsylvania, on September 23, 1874, to Thomas and Levinia (Green) Fries. He had three brothers: Edward Roy (b. 1872), William (b. 1878) and Charles (b. 1881).1
His family later moved to Colorado where Robert attended the East Denver High School. As a young man he enlisted in the American armed forces in 1898 and served an 18-month assignment as a steward in the Hospital Corps during the Spanish-American War in the Philippines. He became a professional photographer, working both in a studio and for a newspaper. He also worked for a time as an electrical contractor. Robert's education included thirty months at the University of Denver Medical College.2
Evangelist and Administrator
On May 4, 1906, Fries was baptized by Jesse Rice in Oakland, California, and began self-supporting gospel work as a colporteur and a tent master for evangelistic campaigns with John O. Corliss. It soon became evident that Fries had a gift for preaching and the California Conference issued him a ministerial license in 1908.3 The small community of Byron, inland California, was the locale of one of his early evangelistic endeavors, leading to the formation of a small company of believers.4 Also, Fries and J. A. Stevens organized the Park church with 22 members on December 31, 1910, after an extended period of evangelism in the Sunset District of San Francisco.5
It was in San Francisco in 1915 that Fries married Ruth Benson, a church school teacher in the city. Two children were born into their home, Robert, Jr. (b. 1921) and Betty (b. 1927).6
In the Fall of 1915 Fries was ordained by Irwin Evans and Eugene Farnsworth. He remained in the California Conference until 1918 and then transferred east where he evangelized in Philadelphia, Pennsylvania, throughout most of 1919.7 He was then elected president of the Western New York Conference, headquartered in Rochester, New York. His wife, Ruth, served as Young People's and Education secretary. Early in his presidency Fries oversaw enlargement of Fernwood Academy.8 Then, after a fire destroyed the girls dormitory on April 12, 1921, Fries' administration worked with the Eastern New York Conference in merging Fernwood with Clinton (or Eastern New York) Academy to form Union Springs Academy. The new academy opened in September 1921 housed on a campus acquired from the Society of Friends (Quakers), who had long operated a school there.9
In 1924 the Massachusetts Conference called Fries to urban evangelism in Boston. He pastored the Boston Temple congregation and pioneered open-air preaching on Boston Common, adapting a car to carry his mobile audio equipment.10
Fries and his family then returned to California in 1929, this time locating in the Southeastern California Conference. Once again he adapted an automobile for outdoor evangelism, enlisting medical students at Loma Linda to assist him.11
From 1930 through 1932 Robert served as president of the Central California Conference.12 The period called for innovative ways of ministry, being the early years of the Great Depression. Fries turned to his military experience as a steward for food supply. He introduced Penny-A-Dish cafeterias in Fresno and other centers to help the destitute.13
Fries set up a similar cafeteria in Indianapolis, Indiana, where he was called to urban pastoral-evangelistic work in 1932.14 Less than a year later, he returned to administration as president of the Iowa Conference, and moved promptly to set up a Penny-a-Dish cafeteria in Des Moines.15 After two years in Iowa, Fries devoted the final decade of his ministry to urban pastoral-evangelistic work in such cities as Denver, Baltimore, Atlantic City, and Richmond.16
Final Days
Robert Fries had become a church member and entered evangelism in his thirties. He retired after 38 years of fruitful ministry across America. Unfortunately, he did not enjoy many years in retirement. He passed away in the Paradise Valley Sanitarium near San Diego, California, on August 14, 1946.17 Ruth Fries passed away 30 years later at Riverside, California, on December 1, 1976.18
Sources
Horton, Merl. "Northern California-Nevada Conference Items." Pacific Union Recorder, January 9, 1913.
"Indiana Adventists Plan to Open Penny Café Soon." Indianapolis Star, October 18, 1932.
"New Cafeteria to Open Here Will Offer 3-Cent Meals for Jobless." Des Moines Tribune, November 24, 1933.
"Robert S. Fries obituary." ARH, October 24, 1946.
Robert Samuel Fries Biographical Information Blank. Secretariat Missionary Files, RG 21, Record 114905, General Conference of Seventh-day Adventists Archives, Silver Spring, Maryland (GCA).
"Robert Samuel Fries." FamilySearch. Accessed March 12, 2021, https://www.familysearch.org/tree/pedigree/landscape/L1RV-3SY.
Stevens, J. Adams, Geo. A. Kuhns, Lottie B. Kuhns, and R.S. Fries. "San Francisco." Pacific Union Recorder, January 19, 1911.
Wilcox, M. C. "Western New York." ARH, September 30, 1920.
Notes