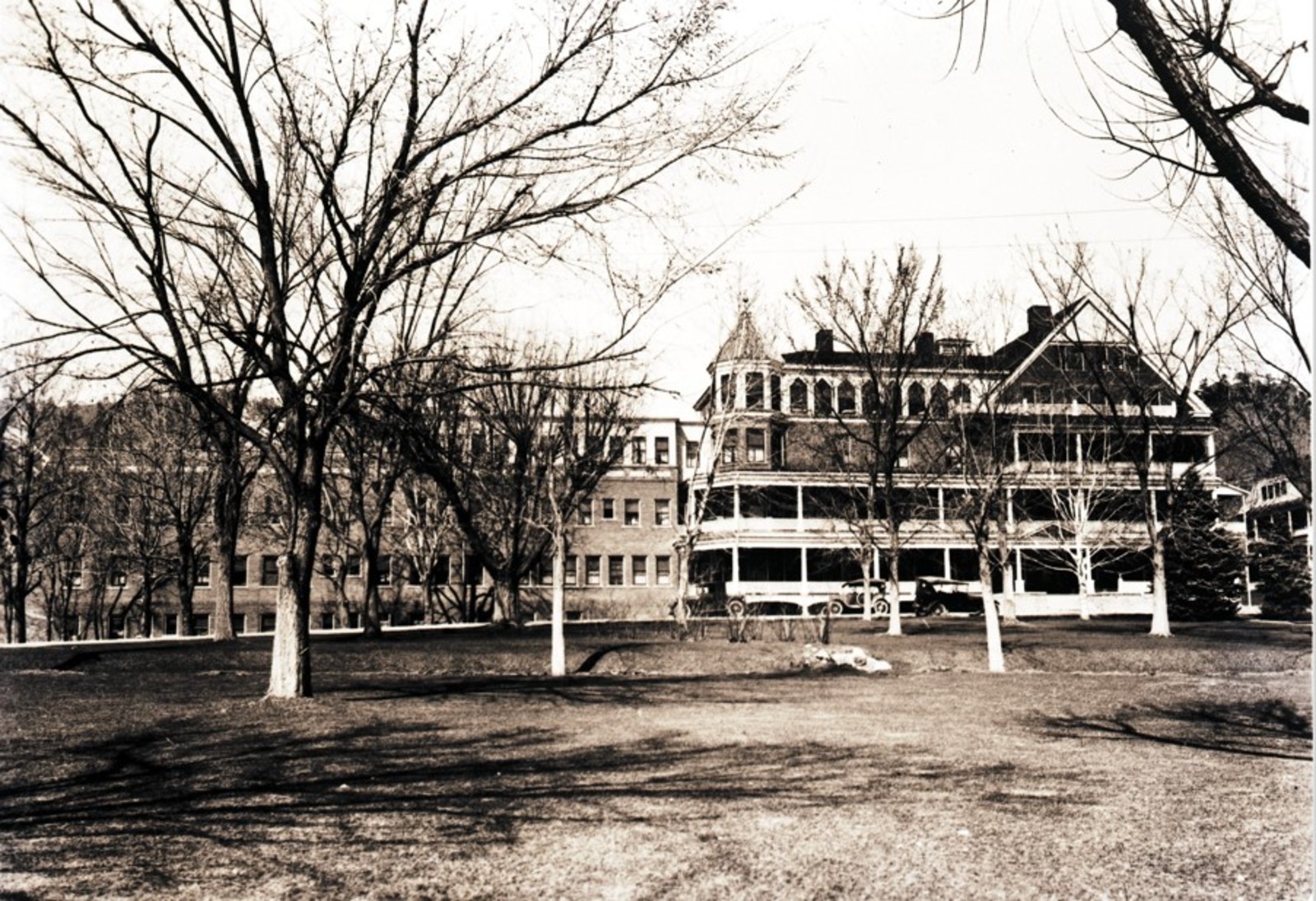 Brown, Robert James (1890–1948) and Blanche Cynthia (Baker) (1889–1976)
×
Milton Hook, Ed.D. (Andrews University, Berrien Springs, Michigan, the United States). Hook retired in 1997 as a minister in the Greater Sydney Conference, Australia. An Australian by birth Hook has served the Church as a teacher at the elementary, academy and college levels, a missionary in Papua New Guinea, and as a local church pastor. In retirement he is a conjoint senior lecturer at Avondale College of Higher Education. He has authored Flames Over Battle Creek, Avondale: Experiment on the Dora, Desmond Ford: Reformist Theologian, Gospel Revivalist, the Seventh-day Adventist Heritage Series, and many magazine articles. He is married to Noeleen and has two sons and three grandchildren.
First Published: July 28, 2020
Robert Brown served as secretary and treasurer in the Virginia and District of Columbia conferences prior to overseas mission service in China for six years. He returned to the United States as business manager of the denominational sanitariums in Boulder and Denver, Colorado.
Early Years
Robert Brown was born in Denton, Texas, on March 13, 1890, to Theodore and Sarah (Madden) Brown. His siblings were: Lillie Mae (b. 1875), Mary Emma (b. 1878), Annie Louise (b. 1880), Willie Edna (b. 1882), Charles Haddon (b. 1884), Josephine (b. 1892), and Augusta (b. 1896). At the age of 20 Robert was still helping his father on the family farm but his older siblings had already left home.1 He attended Keene Academy, Texas, and was baptized while a student.2
Church Career
On June 5, 1912, Robert married Blanche Cynthia Baker at Richmond, Virginia.3 Soon after, he was elected to be secretary of the Virginia Conference and Blanche accepted the role of Sabbath School secretary.4 The following year he transferred to the District of Columbia Conference and held the dual responsibility of secretary/treasurer of both the conference and its tract society.5 It was while holding those portfolios that he received an appointment in China.
Robert, Blanche, and their infant son, Robert, Jr., sailed to China in 1915. They disembarked at Shanghai in May and remained there for several weeks while successfully nursing a fellow missionary through a bout of typhoid fever.6 After the mandatory months in language school, Robert worked as secretary/treasurer of the North China Mission, the headquarters office being located in Hankow (now Wuhan, Hubei Province).7 Two years later he transferred to Nanjing, headquarters for the Anhwei Mission, where he served as secretary/treasurer and education and young people's director.8 Both joy and sorrow marked their time in Nanjing. In September 1917 they lost their infant son, Loren, who contracted amoebic dysentery.9 Several months later son Russell was born in Nanjing.10
Following his term in Nanjing, Robert spent a further two years back at Hankow as secretary/treasurer.11 In addition, he carried the broader responsibility of secretary/treasurer for the Central China Union Mission.12 It included visiting church headquarters in the Henan, Hunan, Jiangxi, Shaanxi, and Gansu Provinces to audit their accounts.13 They lost another infant early in 1920 while in Hankow.14
After approximately six years in China, Robert and Blanche together with their two remaining children, Robert, Jr., and Russell returned to America. Robert was appointed the business manager of the Boulder-Colorado Sanitarium, a role he held for 19 years. The last six years of his term he also carried the responsibility of business manager for the Porter Sanitarium in Denver, Colorado.15
Postscript
Robert passed away in Glendale, California, on March 1, 1948,16 and was laid to rest in the Montecito Memorial Park, San Bernardino. Blanche died on January 26, 1976, in Ventura, California.17
Sources
"Brethren R.J. Brown and E.J. Johanson…" Asiatic Division Outlook, June 15, 1919.
"Notes." Asiatic Division Mission News, October 15, 1915.
"Robert J. Brown." Pacific Union Recorder, March 31, 1948.
"Robert James Brown." FamilySearch, Intellectual Reserve, 2021. Accessed September 13, 2021. https://www.familysearch.org/tree/pedigree/landscape/GWPY-ZGV.
Seventh-day Adventist Yearbook. Washington, D.C.: Review and Herald Publishing Association, 1913-1940.
Schultz, James E. "Loren T. Brown." Asiatic Division Outlook, October 1, 1917.
"We have learned of the death…" Asiatic Division Outlook, February 1-15, 1920.
Notes