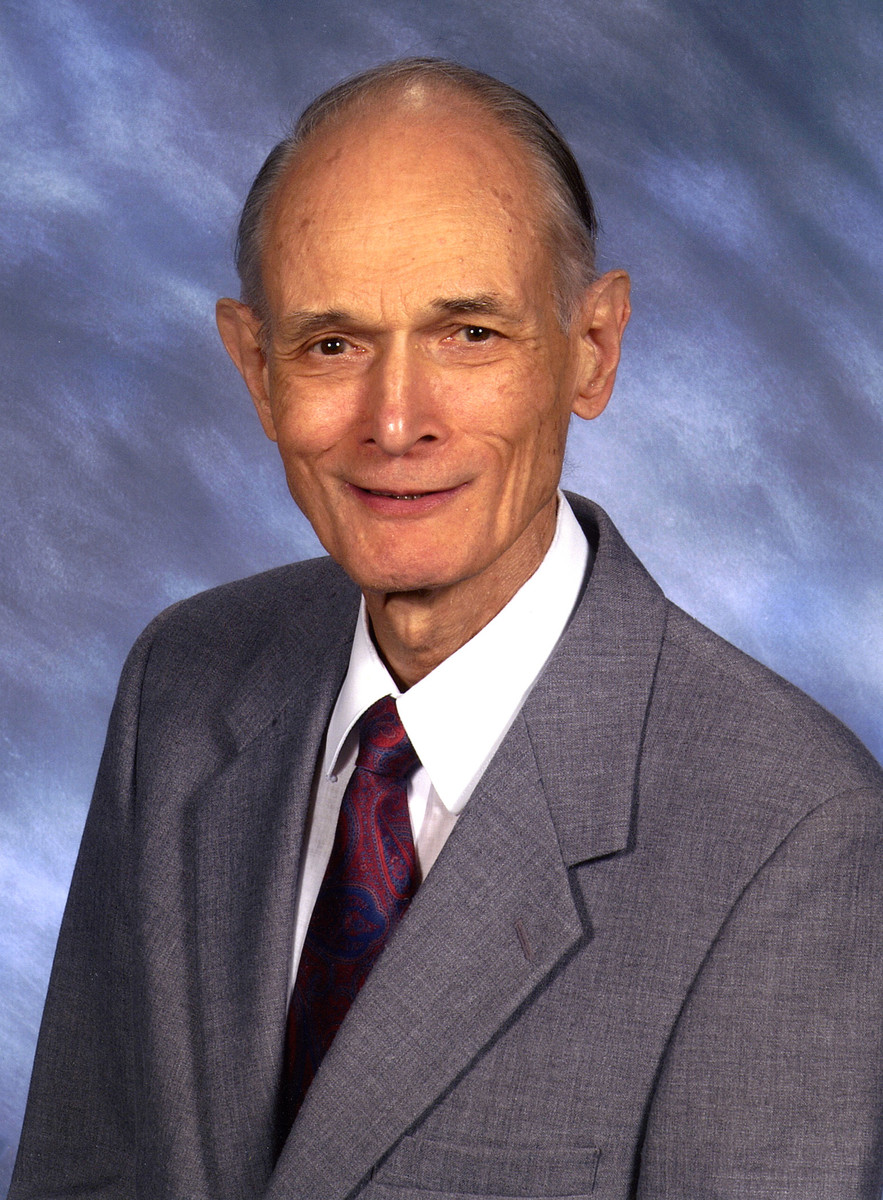 Follett, Philip Stanley (1932–2011)
×
Milton Hook, Ed.D. (Andrews University, Berrien Springs, Michigan, the United States). Hook retired in 1997 as a minister in the Greater Sydney Conference, Australia. An Australian by birth Hook has served the Church as a teacher at the elementary, academy and college levels, a missionary in Papua New Guinea, and as a local church pastor. In retirement he is a conjoint senior lecturer at Avondale College of Higher Education. He has authored Flames Over Battle Creek, Avondale: Experiment on the Dora, Desmond Ford: Reformist Theologian, Gospel Revivalist, the Seventh-day Adventist Heritage Series, and many magazine articles. He is married to Noeleen and has two sons and three grandchildren.
First Published: September 5, 2020
An administrator for much of his career in ministry, Philip Follett served as vice president of the General Conference, president of the Atlantic Union Conference, and as president of the Ohio, Chesapeake, and Northern California conferences.
Early Life and Pastoral Ministry
Philip Stanley Follett was born on March 15, 1932, to Dewey and Esther Grace (Paxton) Follett in Kansas City, Missouri. His father was manager of a commercial laundry. Philip's only sibling was an older sister, Barbara (b. 1929).1 He married Bernardine Lorraine DeFehr, affectionately known as Berni.2 Two children were born into their family, Lorraine and David.3
After graduating from La Sierra College (now University) in Riverside, California, Philip began pastoral ministry in 1953 in the Southern California Conference. He pastored in Englewood, San Fernando, and Baldwin Park. Four years into his ministry he was ordained, along with ten others, at the Southern California camp meeting on Sabbath afternoon, June 22, 1957. Follett completed a master's degree at Andrews University in 1961 and in 1962 became coordinator of the It Is Written program in the Southern California Conference. His first administrative role came a year later when he was elected secretary of the Lay Activities Department (later renamed Personal Ministries) in the Southern California Conference.4
Administrative Leadership
After 14 years with the Southern California Conference, Follett transferred east to take up responsibilities as president of the Ohio Conference. While in that office he led in the establishment of a lay advisory council and an educational development fund that benefitted the elementary schools in the conference and Mount Vernon Academy.5 He is remembered as a cordial and capable leader, thoughtful and supportive of his ministerial team.6 He held the Ohio presidency until 1976 when he was elected president of the Chesapeake Conference.7
Follett had been in the Chesapeake Conference only a year when he returned to California as the elected president of the Northern California Conference in 1977.8 At about 27,000, Northern California's membership was more than four times that of Chesapeake's and nearly three times larger than Ohio's.9 In this larger conference, Follett's responsibilities with institutional boards were more extensive than in his previous conferences. Here he served on the boards of Feather River Hospital, Hillside Community Hospital, St. Helena Hospital and Health Center, and Pacific Union College. He also chaired the board of Rio Lindo Adventist Academy.
Sadly, Berni passed away in San Francisco on September 21, 1985. She was only fifty-three years old. She was laid to rest in the St. Helena Public Cemetery, Napa County, California.10
Following Berni's death Philip again moved east. He was elected president of the Atlantic Union Conference on December 17, 1985, and began his duties at the union headquarters in Lancaster, Massachusetts in February 1986.11
At the 1992 Annual Council, Follett was elected as one of six vice-presidents of the General Conference. His primary responsibility was coordination of leadership training and organizational development for the divisions of the General Conference. His leadership in media development helped lay the groundwork for the Hope Channel, the denomination's television station.12
LifeTalk Radio Leadership
After retirement from full-time denominational service in 2000, Follett, still in vigorous health, devoted his energies to the LifeTalk Radio ministry, then based at the denomination's media center in Simi Valley, California, subsequently in Collegedale, Tennessee. He served as president of this evangelistic enterprise from 2000 to 2008 and then in various capacities part-time until August 2011.13
Philip Follett passed away peacefully on October 7, 2011, only weeks after finishing his 58 years of active service.14 He was laid to rest with Berni in the St. Helena Public Cemetery, California.15
Sources
"Annual Council News Briefs." ARH, November 12, 1992.
"Bernadine Lorraine (DeFehr) Follett." Find A Grave. Memorial ID No. 47967254. Accessed February 24, 2021, https://www.findagrave.com/memorial/47967254/bernadine-lorraine-follett.
Brauner, Megan. "Former GC Vice President Philip Follett Dies." ARH, October 24, 2011. Accessed June 9, 2021, https://www.adventistreview.org/archive-4846.
Brogden, Aaron N. "New Union President Elected." Atlantic Union Gleaner, January 28, 1986.
"Philip Follett." Southern Tidings, March 2012.
"Philip Follett Begins Duties as President." Columbia Union Visitor, May 6, 1976.
"Phillip Stanley Follett." FamilySearch. Accessed January 1, 2021, https://www.familysearch.org/tree/pedigree/landscape/LVGX-66Q.
"Philip Stanley Follett." Find A Grave. Memorial ID No. 94165220. Accessed February 23, 2021, https://www.findagrave.com/memorial/94165220/philip-stanley-follett.
Sandefur, Cree. "Philip Follett Named Ohio Conference Head." Columbia Union Visitor, August 24, 1967.
Notes