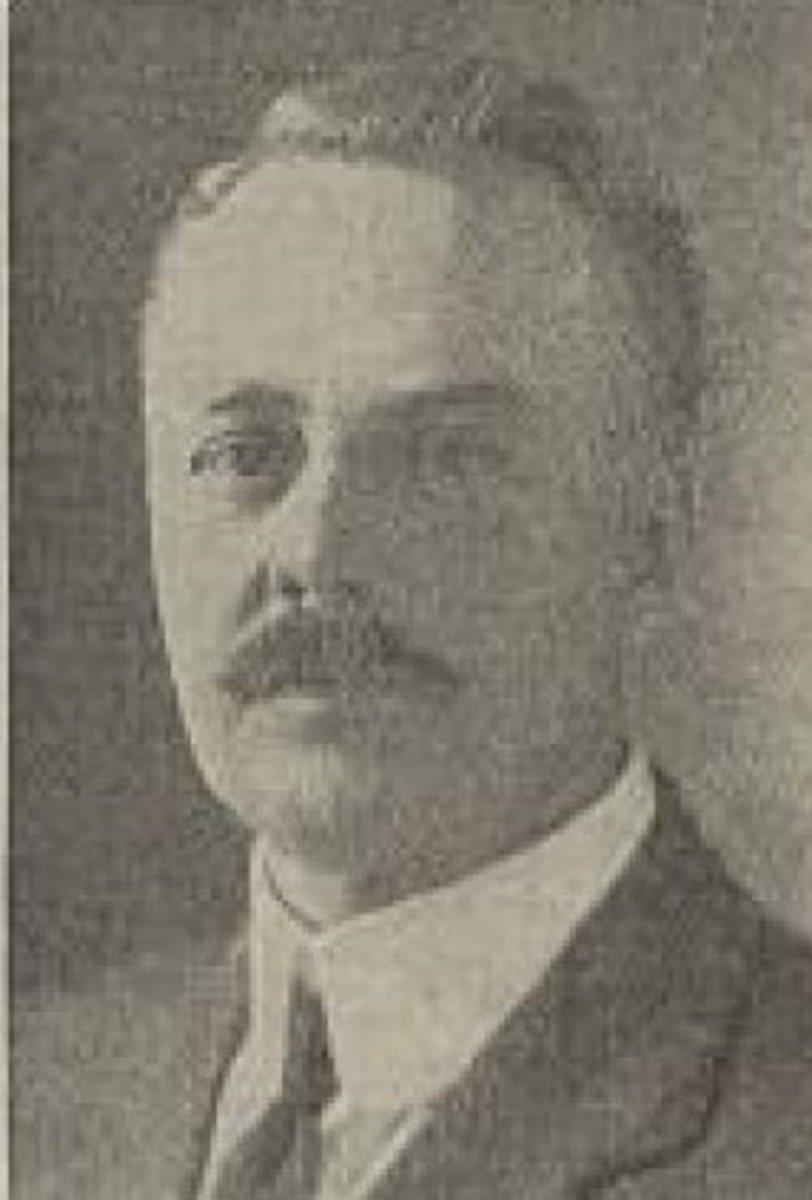 Lukens, Morris J. (1871–1933)
×
Milton Hook, Ed.D. (Andrews University, Berrien Springs, Michigan, the United States). Hook retired in 1997 as a minister in the Greater Sydney Conference, Australia. An Australian by birth Hook has served the Church as a teacher at the elementary, academy and college levels, a missionary in Papua New Guinea, and as a local church pastor. In retirement he is a conjoint senior lecturer at Avondale College of Higher Education. He has authored Flames Over Battle Creek, Avondale: Experiment on the Dora, Desmond Ford: Reformist Theologian, Gospel Revivalist, the Seventh-day Adventist Heritage Series, and many magazine articles. He is married to Noeleen and has two sons and three grandchildren.
First Published: September 23, 2020
Morris Lukens served as a conference and union conference president in the United States and Australia during the early decades of the 20th century.
Early Life and Ministry (1871-1906)
Born on January 22, 1871, in Philadelphia, Pennsylvania,1 to Morris and Theodosia (Moore) Lukens, Morris had five brothers and a sister.2 His father was a teamster.3 In 1892 the younger Morris Lukens married Caroline "Carrie" Spies (or Spier) of German heritage. She, too, was born in Philadelphia, December 24, 1873.4
In the same year of his marriage Lukens became a Seventh-day Adventist and started canvassing denominational books. Within a short time he became general agent in the Pennsylvania Conference. He was ordained in 1898 and engaged in evangelistic ministry in Pennsylvania until 1906.5 Morris and Carrie had four sons, all born during their time in Pennsylvania: Harold H. (b.1893), Theodore Ray (b.1896) and twins Morris Elliot and Wilkins Elwin (b.1903). Sadly, as an infant Wilkins succumbed to diphtheria.6
Itinerant Administrator (1906-1917)
In 1906, Lukens was appointed as the president of the Chesapeake Conference with headquarters then located in Takoma Park, Maryland.7 In 1908 he transferred to the nearby Review and Herald Publishing Association where he was appointed manager of the book department.8 This was a short-lived assignment for he was elected as president of the Indiana Conference in 1909.9
The following few years were very disruptive for the family as they moved from one brief appointment to another. In 1911 they journeyed to Australia, where Lukens was assigned to be president of the South Australia Conference, and to visit adjoining conferences, in addition to serving as a vice-president of the Australasian Union Conference.10 He needed four hands and winged feet for the work. His eldest son, Harold, began his church career as tent master for an evangelistic campaign in the city of Adelaide.11 After three years in Australia the family returned to America where Morris served briefly as president of the Kansas Conference12 before sailing back to Australia for a term as president of the Victoria-Tasmania Conference.13
Union Conference President (1918-1932)
In 1917 Lukens returned permanently to America to resume the role of president of the Kansas Conference.14 This, too, was a brief appointment because the following year he was elected president of the Southwestern Union Conference (SUC) with headquarters in Oklahoma City. From that point onwards his career stabilized. He remained five years at SUC, 1918 through 1923, followed by nine years as president of the North Pacific Union Conference, 1923 through 1932.15
Lukens was elected president of the Northern California Conference in 1932. However, his service there was cut short by his death at age 62 on November 13, 1933. He rests in the St. Helena Public Cemetery.16 His simple tombstone carries the inscription "Deut. 33:27" which reads, "The eternal God is thy refuge, and underneath are the everlasting arms."17
Carrie remained in California. She was a keen temperance advocate and collector of donations for overseas missions until she experienced a severe fall at St. Helena Sanitarium and became an invalid. She passed away at Mountain View on March 8, 1948.18
Contribution
In addition to his 27 years of administrative leadership, an article entitled "Christ Our Righteousness" that he published in the August 9, 1917 issue of the Review suggests that Morris Lukens understood and preached the gospel of Christ's imputed righteousness with a clarity that was unusual in his era.19
Sources
"Caroline 'Carrie' (Spies) Lukens." Find A Grave, Memorial no. 157043728. Accessed April 15, 2020. https://www.findagrave.com/memorial/157043728/caroline-lukens.
"Carrie Lukens obituary." North Pacific Union Gleaner, May 11, 1948.
"Distribution of Labour." Australasian Record, October 2, 1911.
"Elder Morris Lukens." Find A Grave, Memorial no. 48181677. Accessed October 12, 2020. https://www.findagrave.com/memorial/48181677/morris-lukens.
"Elder O.O. Farnsworth and family…." ARH, March 29, 1906.
Fletcher, W[illiam] W. "Adelaide City Mission." Australasian Record, June 3, 1912.
Lukens, Morris. "Christ Our Righteousness." ARH, August 9, 1917.
McElhany, J[ames] L. "Morris Lukens obituary." North Pacific Union Gleaner, December 19, 1933.
"Morris Lukens." FamilySearch, Intellectual Reserve, 2020. Accessed April 8, 2020. https://www.familysearch.org/tree/pedigree/landscape/L8W8-BCQ.
Pennsylvania. Philadelphia City. 1880 United States Census. Digital images. FamilySearch.org, September 8, 2017. Accessed April 8, 2020. https://familysearch.org/ark:/61903/1:1:MWJ2-3R5.
Pennsylvania. Warren County. 1900 United States Census. Digital images. Accessed April 8, 2020. https://familysearch.org/ark:/61903/1:1:M342-3R5.
Seventh-day Adventist Yearbook. Washington, D.C.: Review and Herald Publishing Association, 1904-1933. 
Notes