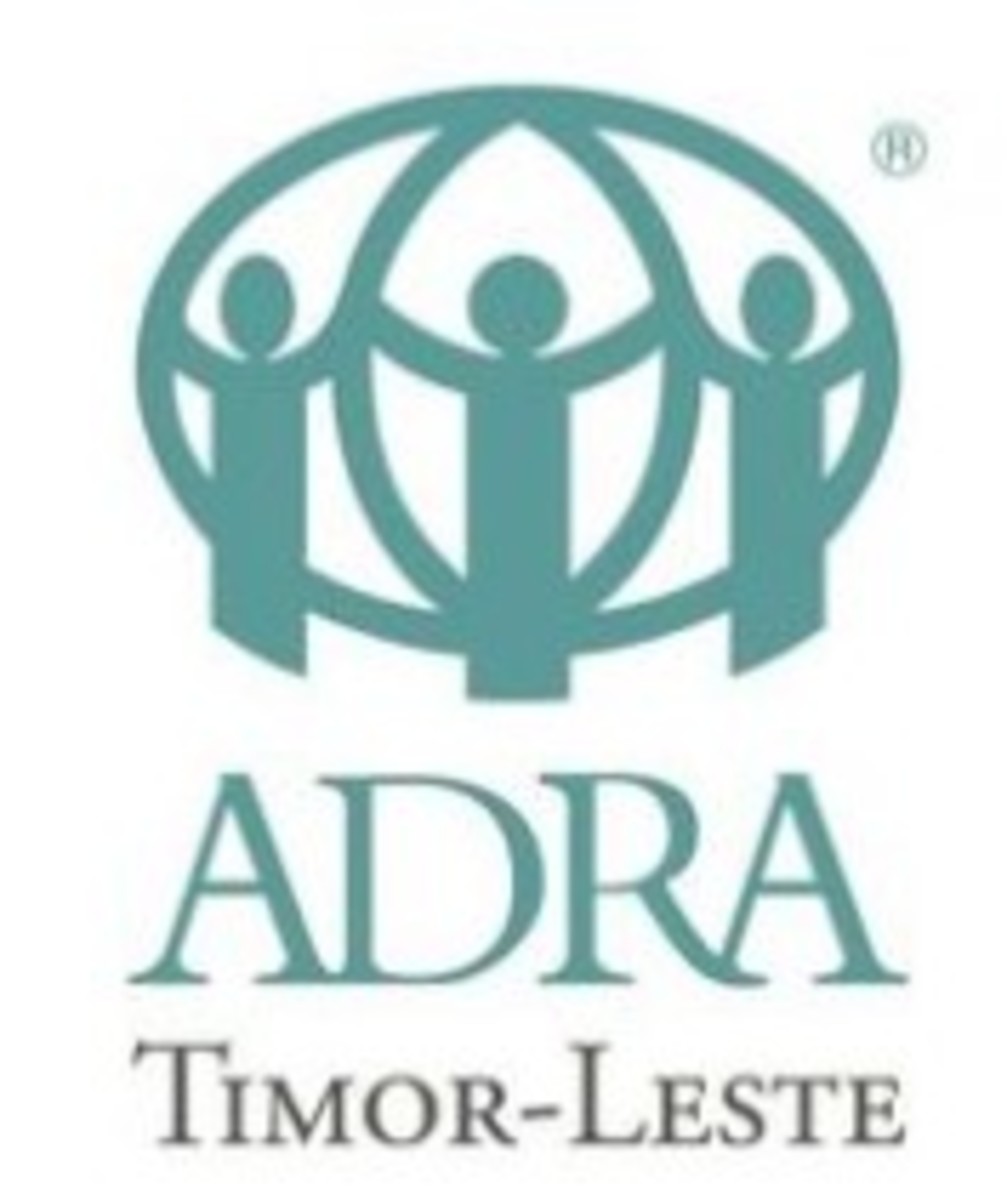 ADRA Timor-Leste
×
Matthew Whitty, B.A. in education (Burman University), M.A. in international development and management (Lund University), has taught Adventist middle schools in Hamilton, Ontario, Victoria and Vancouver, British Columbia, and has served with ADRA in Rwanda, Yemen, Nepal, and Timor-Leste. 
First Published: October 7, 2021
ADRA Timor-Leste began implementing community development programs and sanitation projects in Timor-Leste in 2010.
Organization
An exploratory team visited Timor-Leste to assess the needs and opportunities for a development and relief organization, which resulted in the ADRA Asia Regional Office Board approving the creation of ADRA Timor-Leste on March 17, 2009.1 Registration with the Timor-Leste Ministry of Justice as an international nongovernmental organization was obtained on March 23, 2010.2
ADRA Timor-Leste's first activities were based in the Viqueque District on the southeast coast of the country because it is a remote location and was underserved by development agencies. The need for clean water and sanitation was identified as of primary importance, leading ADRA Timor-Leste to focus its activities on providing these.
The purpose statement of ADRA Timor-Leste is, To serve humanity so all may live as God intended.
Water Supply Projects
Uma Tolu Water Development Project, which included hygiene education and building 10 bore wells for hand pumps, was implemented in January–June 2012. It was jointly funded by ADRA Australia, ADRA Portugal, New Zealand Embassy in Timor-Leste, and ANZ Bank for $112,0003 and benefitted 1,271 people.4
From April to September 2013, ADRA Timor-Leste implemented the Dig Wells and Provide Sanitation Project with $47,804 from ADRA International, benefitting 445 people with community water pumps and household latrines.5
The government of Australia and ADRA Australia funded the WASH for Craras, Luca, and Uma Kiik project from July 2013 to June 2016 with $480,344.94. This project constructed large scale water systems and community water access points. It also provided sanitation and hygiene training, benefitting 4,195 people.6
Sanitation Projects
The Sanitation for Uma Tolu Project (June 2012–July 2013) constructed latrines and delivered hygiene training to 2,364 people. ADRA Australia supported this project with $82,417.7
School Renovation Projects
The Uma Tolu primary school project was implemented in 2012. This project renovated school facilities and added a kitchen equipped with a fuel-efficient stove for cooking school lunches. ADRA Portugal, ADRA Australia, ADRA New Zealand, and the New Zealand Embassy in Timor-Leste provided $20,000 for this project.8
Agriculture Projects
From October 2016 to June 2017, ADRA Timor-Leste conducted a pilot project in agriculture with $15,000 from ADRA Australia, ADRA New Zealand, and the Avondale student group COSMOS. The project created community vegetable gardens that benefited 24 households by providing wells, agriculture materials and equipment, and training for growing a variety of vegetables with the goal of increasing food security.9
From July 2016 to June 2019, ADRA Australia and the Australian government provided $388,800 for the Livelihood Opportunities through Sustainable Agriculture Project. This project provided rural communities with training and resources for vegetable gardening, conservation agriculture methods, access to water, hygiene, sanitation, and nutrition messaging. The project benefitted 4,651 people.10
The five-year Viqueque Sustainable Agro-enterprises Farmers to Markets project began in May 2018 with $2,100,000 from ADRA New Zealand and the New Zealand Ministry of Foreign Affairs and Trade. The project's objectives are to connect farmers to markets and agriculture support services so that incomes increase, while diets and general well-being improve.11
The Hamutuk Hadiak Nutrisaun Familia (Together Improving Family Nutrition) project began in July 2019 with funds from ADRA Australia. The project will run until June 2022 and seeks to increase well-being through improved water access, vegetable and chicken production, and nutrition training.12
Health Work
ADRA's work in health has primarily focused on community messaging around nutrition and hygiene. Advocacy messaging discouraging tobacco use has been the focus of several initiatives. Starting in 2012, ADRA Timor-Leste has supported the World No Tobacco Day promoted by the World Health Organization. ADRA has distributed media materials and participated in yearly parades through the streets of Dili to spread the message of avoiding tobacco and to support tobacco control legislation.13
Partners and Donors
International Donors: ADRA Australia, ADRA International, ADRA New Zealand, ADRA Portugal, ANZ Bank, Australian Aid Programme, Friends of Lacluta, New Zealand Ministry of Foreign Affairs and Trade, Rotary International, World Health Organization.
Local Partners: Fraterna, Fundasaun Hafoun Timor Lorosa'e (FHTL), Youth Unity for Community Progress (YUCP), Kalise, Alola Foundation, Timor-Leste Rural Water Supply and Sanitation Program (BESIK).
Role and Place in Timor-Leste
Since 2010, ADRA Timor-Leste has been implementing community development programs in Viqueque Municipality. In partnership with the Ministry of Public Works, Serviço de Águas e Saneamento (SAS), and the Ministry of Health, ADRA Timor-Leste's support began with providing access to clean water and promoting sanitation and hygiene. ADRA Timor-Leste has also implemented school refurbishment and tobacco awareness projects. Building on the experience and relationships developed with community members and local leaders in Viqueque, ADRA Timor-Leste, in coordination with the Ministry of Agriculture and Fisheries, expanded its support to agriculture livelihoods through nutrition-sensitive horticulture and conservation agriculture activities. Past projects have been supported by funds from Australian Aid, ADRA International, and ADRA network offices in Australia, Portugal, and New Zealand. ADRA Timor-Leste is committed to inclusive, participatory community development and supporting the government of Timor-Leste in achieving the goals articulated in its Strategic Development Plan 2011–2030.
Location: The ADRA Timor-Leste head office is located in Dili on Travessa Hali Messak, Delta 2 (-8.5640425, 125.5276989). ADRA Timor-Leste's field office is located in Beloi, Viqueque Vila, in Viqueque Municipality (-8.851214, 126.360744).
Directors
Luc Sabot, (2011–2014);14 Benjamin Keri (acting director, 2014–2015);15 Matthew Whitty (2015–)16
Sources
ADRA New Zealand. PF10-583 FarMar ADD_full - 2018-03-29. March 29, 2018.
ADRA Timor-Leste. Activity Completion Report: Kitchen Gardens in Uma Tolu (KGUT). July 12, 2016. Comoro, Dili, Tomor-Leste.
———. ADRA Timor-Leste Capacity Statement. March 14, 2014. Comoro, Dili, Tomor-Leste.
———. ADRA Timor-Leste's Uma Tolu School Renovation Budget 2012. June 18, 2013. Comoro, Dili, Tomor-Leste.
———. ADRA Timor-Leste HAHAN Project Proposal. April 29, 2019. Comoro, Dili, Tomor-Leste.
———. Final 4th Quarterly Progress Report (QPR) Sanitation for Uma Tolu. July 31, 2013. Comoro, Dili, Tomor-Leste.
———. Final Report (FR) Dig Wells and Provide Sanitation. July 11, 2016. Comoro, Dili, Tomor-Leste.
———. LOSA QPR 12 Major Report 26072019. July 26. 2019. Comoro, Dili, Tomor-Leste.
———. Quarterly Progress and Final Report Clean Water for Uma Tolu. July 31, 2012. Comoro, Dili, Tomor-Leste.
———. WASH for CLU Final Report. August 24, 2018. Comoro, Dili, Tomor-Leste.
Certidão Comprovativa de Registo. República Democrática de Timor-Leste Ministério da Justiça Direcção Nacional dos Registos e do Notariado, March 23, 2010.
Minutes of the ADRA Asia Regional Office Board. March 17, 2009. Action 09-B013: Decision to open ADRA Timor Leste office.
Minutes of the ADRA Timor-Leste Board. Comoro, Dili, Tomor-Leste.
SSD ADCOM: GGR 2009-366—IDE Calls to GC. Southern-Asia Pacific Division archives, Silang, Cavite, Philippines.
SSD ADCOM: ASEC 2014-604—IDE Open Call, TLM—ADRA Country Director. Southern-Asia Pacific Division archives, Silang, Cavite, Philippines.
Notes