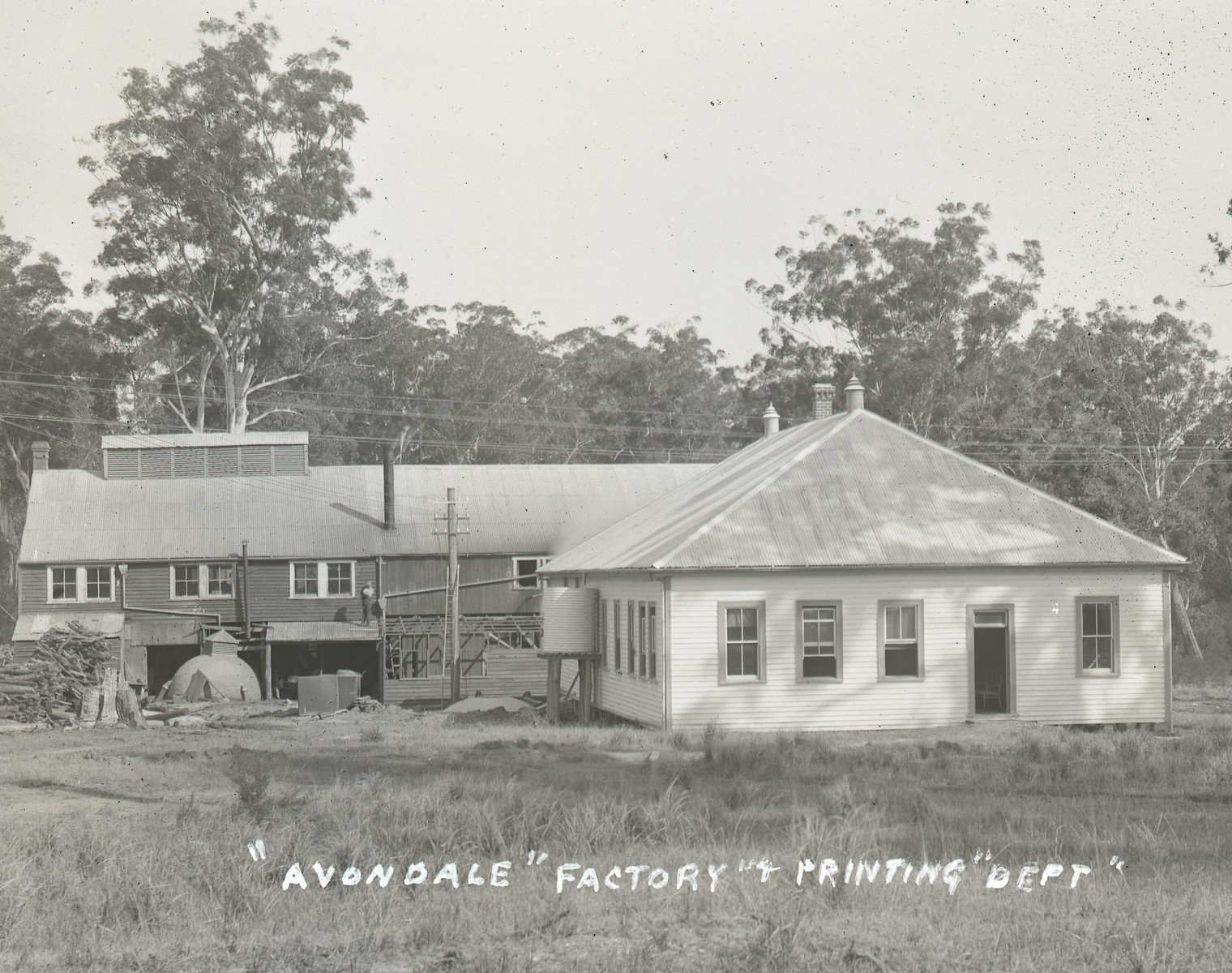 Aitken, John Daniel Kerr (1867–1925)
×
Milton Hook, Ed.D. (Andrews University, Berrien Springs, Michigan, the United States). Hook retired in 1997 as a minister in the Greater Sydney Conference, Australia. An Australian by birth Hook has served the Church as a teacher at the elementary, academy and college levels, a missionary in Papua New Guinea, and as a local church pastor. In retirement he is a conjoint senior lecturer at Avondale College of Higher Education. He has authored Flames Over Battle Creek, Avondale: Experiment on the Dora, Desmond Ford: Reformist Theologian, Gospel Revivalist, the Seventh-day Adventist Heritage Series, and many magazine articles. He is married to Noeleen and has two sons and three grandchildren.
First Published: November 18, 2021
John Aitken was the manager of the Avondale Press for thirteen years between 1909 and 1922. He trained many to operate a press and they in turn operated presses throughout the countries of the Australasian Union Conference.
John Daniel Kerr Aitken was born on January 4, 1867, at the small gold-mining town of Durham Lead south of Ballarat, Victoria. His parents were John and Charlotte (Kerr) Aitken.1 In 1890 he married Sarah Ellen Calver, commonly known by her middle name.2 Their three children were Cyril Calver (b.1890), Beatrice Emily (b.1893) and Nellie Caroline (b.1894).3
In 1906, through the ministry of John Woods and Charles Michaels, John and his family became Seventh-day Adventist.4 Early in 1909 he agreed to move to Cooranbong, New South Wales, in order to manage the Avondale School Press.5 The scope of the work was extensive, ranging from the production of health food packing cartons and labels to printing church periodicals and tracts in English, Fijian, Tongan, Samoan, Tahitian, Niuan and Java-Malay. Students were employed in the press to learn the techniques while earning their school fees and some senior individuals became proficient enough to be appointed to operate small presses in overseas missions. In this manner the training given by John at the Avondale Press was replicated in the mission fields where foreign nationals, in turn, gained experience in printing that enabled them to carry out the work independently.6
Under John's supervision the establishment flourished. Production began to include Sabbath School lesson pamphlets, books such as Early Writings, Thoughts on Daniel and Bible Readings for the Home Circle in foreign languages, a periodical in the Maori language and a Tahitian hymnal.7 Output and profit continued to increase during World WarⅠdespite paper shortages. The Morning Watch Calendars and Appeal for Missions magazines became large annual contracts. The editorial work, typesetting and proofreading for Pacific Island publications was done by various Pacific Islanders familiar with the different languages.8
Throughout John's thirteen years as manager of Avondale Press, he also served as church elder for the Cooranbong community. It was said of him that he possessed an "earnest but kindly disposition."9
The pressure of work caused a decline in health and he finally resigned in 1922, returning to Melbourne where he established a smaller printing enterprise that accepted contracts from both the church and secular businesspeople. An example of a contract with the church was the printing of a widely distributed pamphlet titled A Call to Fasting and Prayer.10
Retirement from Church Work
John and Ellen attended the Elsternwick church, suburban Melbourne, where John was elected to be their elder. His health, however, remained poor. While in his office on January 9, 1925, he suffered a heart attack and died. He had just turned fifty-eight years of age. He was laid to rest in the Brighton General Cemetery, Caulfield South, Melbourne.11 In 1936 his son, Cyril, also experienced a premature death.12 Ellen was eighty-six years old when she died on May 10, 1953. She is buried alongside John in the Brighten General Cemetery.13
Sources
Aitken, J[ohn] D.K. "Avondale School Press." Union Conference Record, October 24, 1910.
Aitken, J[ohn] D.K. "The Avondale Press." Australasian Record, September 28, 1914.
Allum, F[rancis] A. "John Daniel Kerr Aitken." Australasian Record, February 23, 1925.
District of Ballarat. Birth Certificates. Government of Victoria Office of Births, Deaths, and Marriages, Melbourne, Victoria.
District of Melbourne. Marriage Certificates. Government of Victoria Office of Births, Deaths, and Marriages, Melbourne, Victoria.
Guilliard, E[gbert] H. "Sarah Ellen Aitken." Australasian Record, June 15, 1953.
"John Daniel Kerr Aitken." FamilySearch.org. Intellectual Reserve, 2020. Retrieved from https://www.familysearch.org/tree/pedigree/landscape/L4WV-J9T
Lemke, L[udwig] D.A. "Australasian Missionary College." Australasian Record, October 21, 1918.
Olsen, O[le] A. "Recent Developments." Union Conference Record, January 18, 1909.
Scragg, W[alter M.R.] "Cyril Calver Aitken." Australasian Record, January 4, 1937.
Notes