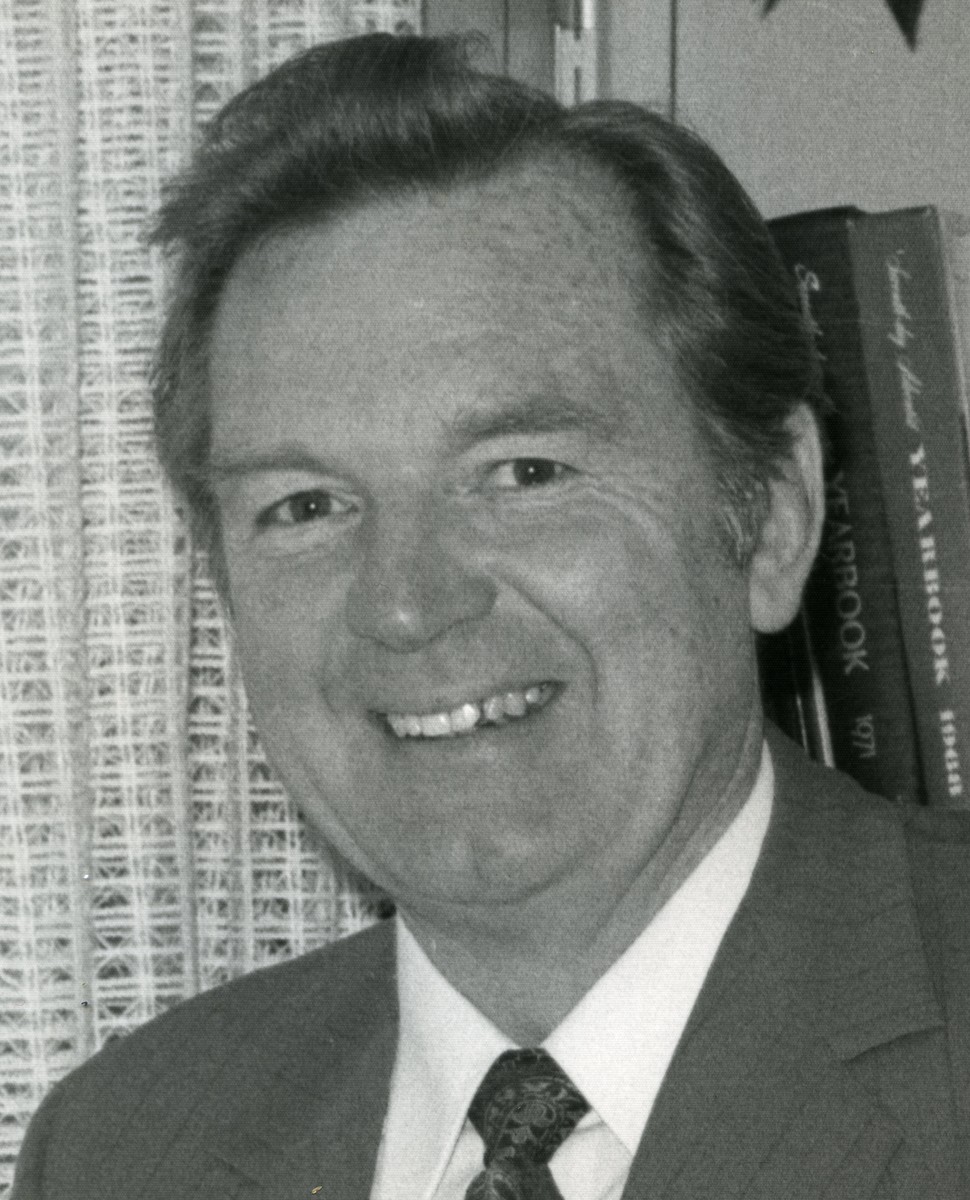 Miller, Graham Roy Kofod (1926–1976)
×
Milton Hook, Ed.D. (Andrews University, Berrien Springs, Michigan, the United States). Hook retired in 1997 as a minister in the Greater Sydney Conference, Australia. An Australian by birth Hook has served the Church as a teacher at the elementary, academy and college levels, a missionary in Papua New Guinea, and as a local church pastor. In retirement he is a conjoint senior lecturer at Avondale College of Higher Education. He has authored Flames Over Battle Creek, Avondale: Experiment on the Dora, Desmond Ford: Reformist Theologian, Gospel Revivalist, the Seventh-day Adventist Heritage Series, and many magazine articles. He is married to Noeleen and has two sons and three grandchildren.
First Published: January 16, 2022
Graham Roy Kofod Miller was a missionary to Kiribati and Youth director in local conferences and Australasian Division.
Early Life and Education
Graham Roy Kofod Miller was born in Melbourne, Victoria, on December 22, 1926,1 to Leonard Roy Kofod Miller2 and his wife Isabel (McGregor). The name Kofod or Kofoed indicated Danish heritage. Graham's only sibling was Jean (b.1922). His mother joined the Seventh-day Adventist faith when he was an infant.3 He attended both public and Seventh-day Adventist schools, culminating in his enrolment at the Australasian Missionary College (later Avondale University College) in 1944. His studies were interrupted by two years of war service with the Royal Australian Air Force as a Warrant Officer, engaging in malarial control. After his demobilization in 1946 he returned to his studies, graduating from the Ministerial Course in 1947.4
Denominational Service
During April through June 1948 Graham canvassed books in Sydney and then assisted with evangelism in the Greater Sydney Conference for eighteen months.5 He had met Zita Murch, a New Zealander, while he was training at college. On August 8, 1949, they married in the Church of Christ at Thames, New Zealand. Zita's father, Elder Henry Murch, officiated at the service.6 Zita was an accomplished violinist, viola player, artist and writer.7
In 1950 Graham and Zita received a mission appointment to the Gilbert and Ellice Islands (now Kiribati), a group of coral atolls in the Pacific Ocean. Prior to sailing Graham was ordained for his ministry, New Year's Day 1951, in Suva, Fiji. They established their mission station on Abemama Island and began to learn the local language. It wasn't long before they realized that the inhabitants were intensely proud of their heritage and would take no instruction from an individual born on another atoll. Graham therefore first toured the northern atolls in his boat, "Fetu-Ao," gathering willing young men who he took back to Abemama and tutored them as local evangelists or teachers for service among their own people. In this manner, eight out-stations were established within twelve months in addition to the headquarters school at Abemama. Graham effectively initiated an educational program that would generate local missionaries for subsequent generations.8
Four years were spent at Abemama, one of the most isolated corners of the Pacific mission field. They returned to their homeland in 1955 and took up ministerial work in the Victorian Conference. In 1959 they transferred to the North New Zealand Conference for similar work. It was noticed that his energy and personality generated a remarkable rapport with young people and it was not long before he was on a path to leadership among them. In 1961 he was elected to be Assistant Missionary Volunteer Secretary for the conference. Eighteen months later he began as preceptor for the young men at the New Zealand Missionary College (later Longburn Adventist College). In 1965 he returned to leadership of the youth in the North New Zealand Conference, holding the portfolio until February 1969 when he transferred to the same role in the Queensland Conference.9
In September 1970 Graham was appointed to wider responsibilities for the church youth. He accepted the dual role of Missionary Volunteer Secretary and Public Relations Secretary in the Trans-Tasman Union Conference with headquarters in Sydney. His work required him to travel extensively into familiar territories such as Queensland and New Zealand. In January 1972 he returned to institutional youth ministry as dean of students at Avondale College (later Avondale University College).10 His kindly nature exercised a Christian influence among the young men until June 1975 when he was appointed as Youth Director for the entire Australasian Division (later South Pacific Division). In the course of his visitation among the young people and their local leaders, he was suddenly and unexpectedly struck down with a fatal heart attack in Manjimup, Western Australia, on July 8, 1976.11
Until the Resurrection
Graham's body was carried back to his birthplace in Melbourne, Victoria, and interred in the Cheltenham Memorial Cemetery where his parents lay.12 Zita returned to her homeland, New Zealand, regularly attending the Pakuranga church to the south-east of Auckland city. They had no children. Zita enjoyed good health but was cared for in a nursing home during her last frail years and passed away peacefully on August 5, 2005, in Auckland.13
Sources
Frame, R[obert] R. "Life Sketch of Pastor Graham Miller." Australasian Record and Advent World Survey, August 30, 1976.
Garne, Geoffrey and Kayle De Waal. "Zita Miller." Record, October 1, 2005.
"Graham R.F. Miller." Find A Grave Memorial, 2021. Retrieved from https://www.findagrave.com/memorial/21562925/graham-r_f-miller.
Graham Roy Miller Biographical Information Form. South Pacific Division of the General Conference Archives, Cooranbong, New South Wales. Work Service Records. Document: "Graham Roy Miller Biographical Information Form."
"Leonard R. Miller." Find A Grave Memorial, 2021. Retrieved from https://www.findagrave.com/memorial/21567966/leonard-r-miller.
Miller, [Zita]. "News of the Gilbert and Ellice Islands." Australasian Record, September 15, 1952.
Murch, H[enry] C. "Miller-Murch." Australasian Record, October 3, 1949.
Sibley, D[avid]. "Isabel Y. Miller." Australasian Record, July 31, 1944.
Notes