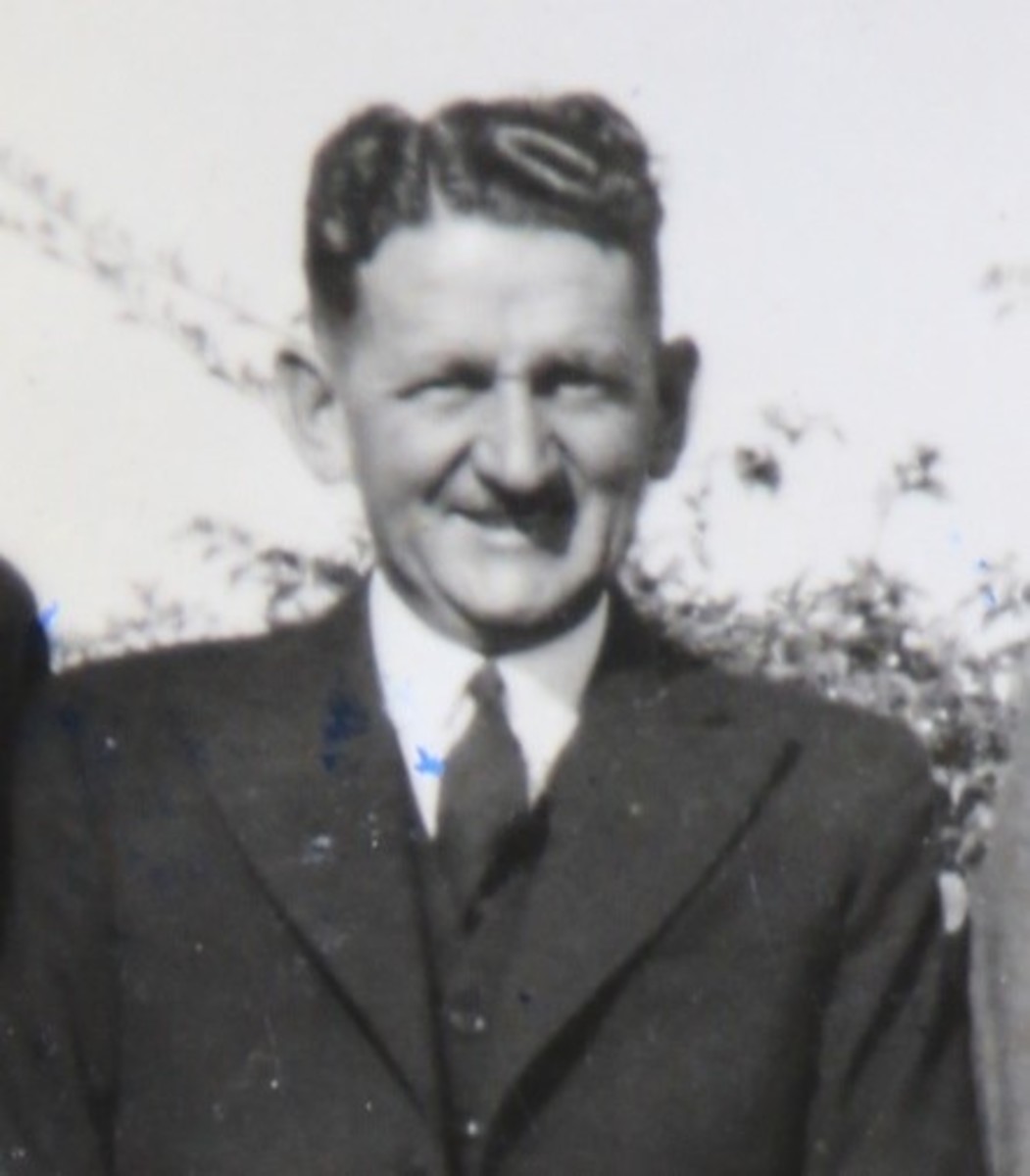 Duke, T. F. (1900?–1961)
×
Godfrey K. Sang is a historical researcher and writer with an interest in Adventist history. He holds a B.A. in History from the University of Eastern Africa Baraton and a number of qualifications from other universities. He is a published author. He is the co-author of the book On the Wings of a Sparrow: How the Seventh-day Adventist Church Came to Western Kenya. 
First Published: February 6, 2022
T. F. Duke was a missionary to Kenya and founder of Ranen Conference.
Early Life
T. F. Duke was born in Pretoria, South Africa. In 1938 he enrolled in a Lay Evangelism course held at the Gezina Seventh-day Adventist Church in Pretoria. The course was offered by Home Study Institute.1 He then became a literature evangelist under the Natal-Transvaal Conference.2 In 1939 he joined Helderberg College for his ministerial studies raising his fee through literature evangelism together with his wife Lydia. He attended Helderberg as a married student. While there he joined the Missionary Volunteer program together with his wife and on September 17, 1943, they both attained the "Master Comrade" level in an investiture ceremony held at Helderberg.3
Moving to Kenya
In 1942 the East African Union was transferred from the Northern European Division to the Southern African Division. South African missionaries were now able to work in East Africa starting from 1943. The Dukes became missionaries in Kenya in 1945 with his first posting at Kanyadoto Mission in the South Nyanza region, west of Kenya.4 Here he relieved Conrad J. Hyde who had been at the station for three years. Duke moved to Kenya with his wife Lydia, who was a nurse. Mrs. Duke remained at the Kendu Mission Hospital while her husband served at Kanyadoto. The Kanyadoto Mission, founded in 1911, had been a difficult station for many of the missionaries. Despite the rapid development of the church work there, the climate, the soil, and the rampant disease made it difficult, and the average stay for each European missionary was between two and three years.5 T. F. Duke scouted for a new mission site, and Ranen Hill was the most attractive. In 1945 the decision was made to close down Kanyadoto Mission and move it to Ranen Hill, where Ranen Mission was established.6
Moving to Ranen
In 1946, together with his wife, Duke moved the Kanyadoto Mission to Ranen Hill, about twenty-five miles from Kisii town on the main road to Tanzania. They were received by a local elder named Ochola, son of Miyare, who let them live in one of his huts for a period of time.7 Duke instituted a major construction program making bricks at the Kotulo swamp and then processing them and personally constructing the buildings.8 He built a school, dispensary, and the initial mission houses at Ranen. Once the dispensary was completed, Mrs. Duke moved from Kendu Mission Hospital to work at the new dispensary. Duke's mother also joined them at Ranen. Soon a fine school building stood atop the hill with a sweeping view of the country below. He also constructed the Kameji Church in Rongo that stands to date.
In June 1947 the Dukes were a part of the inaugural camp meeting held at Nyanchwa for European workers drawn from all over East Africa.9 They created the banners that were used at the event. In August 1947 T. F. Duke was in Nairobi with his fellow missionaries W. N. Andrews, V. E. Robinson, R. L. Wangerin, and K. J. Berry to conduct the Harvest Ingathering program raising some £700. They traveled there in Robinson's car. Robinson was the principal at the Kamagambo School. In August 1949 Duke held his first camp meeting at Kanga in which a record 4,000 people attended.10 Here 103 persons gave their lives to Christ.11 In April 1951 Duke was in South Africa to attend the Ninth Missionary Council of the Southern African Division held at Helderberg. He was there with several Kenya missionaries representing various mission stations.12
The Dukes remained at Ranen until 1952 when R. G. Pearson took over.13 Prior to their departure, Duke baptized a record of 1,170 persons in his final year at Ranen.14 On August 20, 1952, the Dukes left for the United States for further ministerial studies. In August 1953 they returned to South Africa after their studies, remaining only briefly before returning to the mission. They left Capetown on August 26, 1953, this time for Tanganyika to head the Majita Mission on the shores of Lake Victoria.15
At Majita Duke laid out plans to construct a major church and school, just like he had done at Ranen.16 In 1960 the Dukes left Tanganyika and returned to South Africa. In March 1960 they were posted to work the North Bantu Mission under the president M. M. Webster. The North Bantu Field covered the work in Basutoland (now Lesotho); Bechuanaland (now Botswana); the Orange Free State, Natal, Swaziland; Transvaal; and Zululand.17 Later he was associated with the South Africa Union Group II as an evangelist.
In 1961 his health began to fail him. He was diagnosed with "Malta fever," the name for the disease presently known as Brucellosis.18 He died on August 3, 1961. He was survived by his wife and three sons.
Sources
"Committee on Plans and Resolutions." Southern Africa Division Outlook, June 15, 1951.
Cowper, W. "Lay Evangelism Course." Southern Africa Division Outlook, February 15, 1938.
"East African Union Mission." Southern Africa Division Outlook, September 15, 1955.
Hanson, E. D. "Sasa Hivi." Southern Africa Division Outlook, December 1, 1949.
Hanson, E. D. "The Gospel Net in East Africa." Southern Africa Division Outlook, August 1, 1952.
"Natal-Transvaal Conference Report of Book Sale." Southern Africa Division Outlook, June 15, 1939.
"News Notes." Southern Africa Division Outlook, September 15, 1953.
Seventh-day Adventist Yearbook, various years. https://www.adventistyearbook.org/.
Sparrow, H. M. "European Camp-Meeting." Southern Africa Division Outlook, August 1, 1947.
Notes