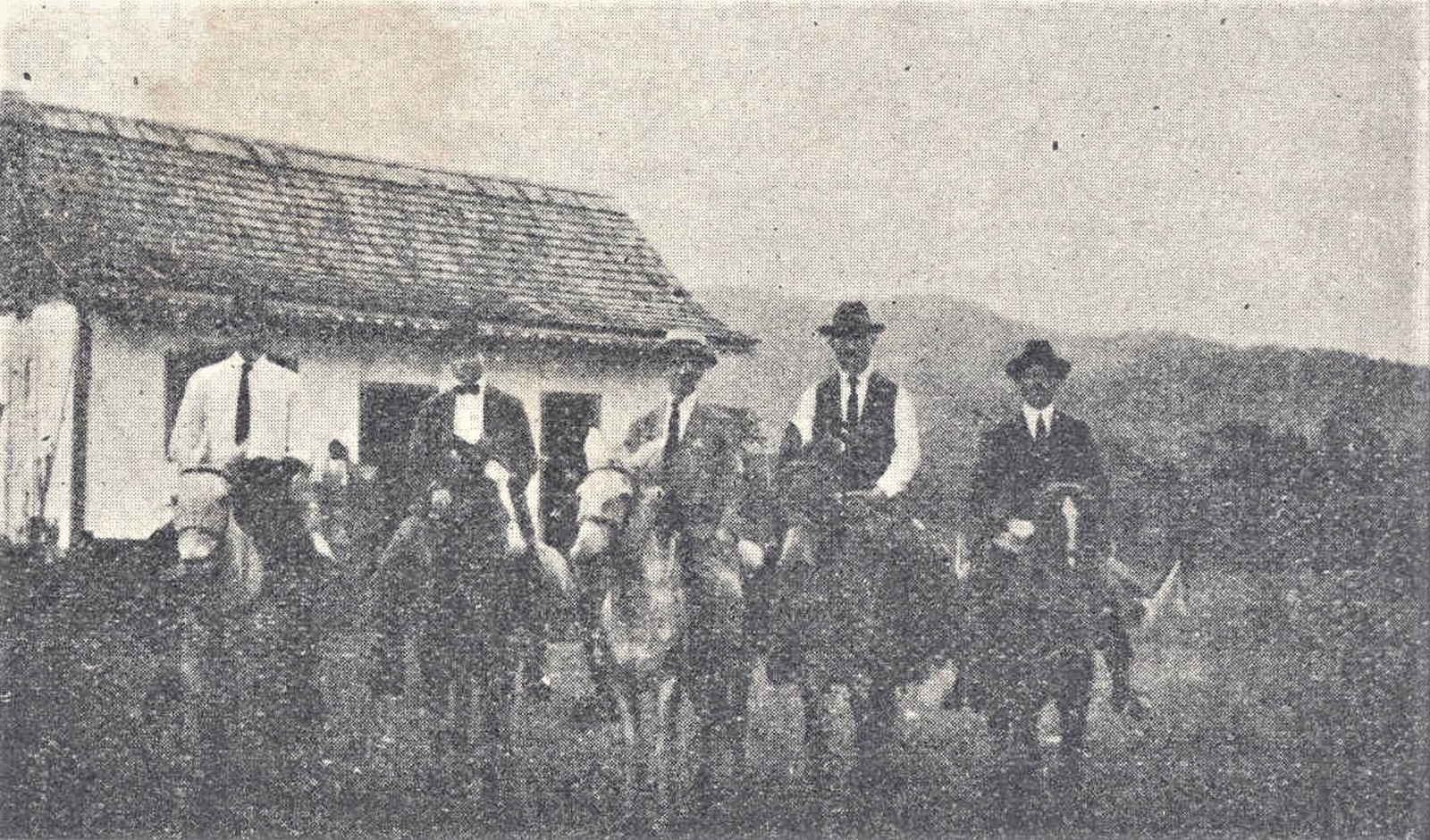 Schubert, Georg Wilhelm (1869‒1943)
×
Chigemezi Nnadozie Wogu, MTS, is a Ph.D. student at the Vrije Universiteit, Amsterdam, the Netherlands and a research associate at the Institute of Adventist Studies in Friedensau Adventist University, Germany. At Friedensau, he manages the Encyclopedia of Seventh-day Adventist research project for some parts of Europe. Wogu is a junior member of the Netherlands School for Advanced Studies in Theology and Religion. He is co-editor to Contours of European Adventism: Issues in the History of the Denomination in the Old Continent (Möckern: Institute of Adventist Studies, Friedensau Adventist University, 2020).
First Published: November 20, 2020
George William Schubert (also known as George William) was an evangelist, pastor, administrator, and general field secretary of the General Conference of Seventh-day Adventists.
Early Life
George William Schubert was born in Potsdam, Germany, on October 21, 1869.1 Young George was orphaned early in his life and had to fend for himself. During this time, he joined the Methodist Church after experiencing a religious awakening.2 Soon after he met Emil Frauchiger, a German-speaking Swiss book evangelist, who was working at that time in Germany. Through Frauchiger's influence Schubert became a Seventh-day Adventist.3
Schubert became a colporteur4 and received a ministerial license in 1897.5 In 1898 he married Dora Vetter, a Bible worker who had emigrated from the United States to the city of Reutlingen. They moved to Bremen, where Schubert began working as a pastor.6 In June 1899, Schubert was ordained as a pastor in Magdeburg. Then he "continued his evangelistic work in the cities of Hanover, Vohwinkel, and Elberfeld in the Ruhr valley, where many accepted the advent message. When in 1899 the first mission school was founded in Germany in Friedensau, he was elected a member of the board."7
Administrator
In 1903, when the Rhenish-Prussian Conference was organized, Schubert became its president.8 Working in an area mostly dominated by Catholic Christians, Schubert was instrumental in founding Adventist churches at Cologne, Aachen, and Düsseldorf.9 Towards the end of 1907 Schubert was appointed president of the East German Conference, headquartered in Berlin.10 He served there until 1912, when he became president of the Saxon Conference.11
From 1914 to 1926 Schubert served as president of the Central European Union Conference, headquartered in Munich. "During the days of the first world war the work continued to grow even under the tragic conditions of those days."12 For instance, in Munich, "the archi-episcopal diocesan court attempted to influence the civil government" against the Adventist community by placing restrictions on colporteurs and public meetings.13 In Austria and Poland, the authorities restricted Adventist work as well. Some workers faced imprisonment or exile. Through these times, Schubert was instrumental in providing the leadership needed in the Adventist mission fields of Central Europe.14 After the war Schubert carried various responsibilities. For instance, in 1921, Schubert became the editor of the German paper, Kirche und Staat (Church and State).15
At the General Conference session in Milwaukee, Wisconsin, in 1926, Schubert was elected world field secretary of the General Conference.16 As field secretary, Schubert made it a goal to visit German churches in America and South America (Brazil, Chile).17 He not only visited the mission fields and regions, he also led out in evangelistic series.18
In January 1934 he was called back to Europe to serve as president of the Central European Division. At the invitation of the General Conference he returned to Washington, D.C., in May 1938, to serve again as one of the field secretaries of the General Conference.
Death and Contribution
Georg W. Schubert died in Anaheim, California on January 2, 1943. Schubert was survived by his wife, Dora, and his four children: Walter Schubert, president of the Buenos Aires Conference in South America;19 Paul Schubert and Felix Schubert; and his daughter, Mrs. Dora Seng, whose husband served as president of the South German Union Conference.20
Schubert left a legacy as an evangelist, pastor, administrator and general field secretary of the General Conference of Seventh-day Adventists. As an evangelist and pastor, he played a key role in founding churches in Germany in the time before there was any formal pastoral training. As an administrator and church leader, he contributed to the growth and stability of the church in Germany and Austria, even during the difficult times of war. As field secretary of the General Conference, he was active in strengthening several administrative regions and churches, especially in South America.
Sources
Christian, L. H. "From the General Conference." Second quarter, 1926; General Conference Committee Minutes, June 21, 1926, General Conference Archives, accessed, October 2, 2019. https://documents.adventistarchives.org/Minutes/GCC/GCC1926.pdf.
Huenergardt, J. F. "George William Schubert." ARH, January 28, 1943.
Ising, Walter K. "With the European Delegation." ARH, May 22, 1922.
"Notes." Atlantic Union Gleaner, February 15, 1928.
"Obituaries." Pacific Union Recorder, January 27, 1943.
Seventh-day Adventist Yearbook. Takoma Park, Washington, D. C.: Review and Herald, 1908,1913.
Scholtus, Silvia. "Walter Schubert," in: Misioneros fundacionales del adventismo Sudamericano [Pioneer Missionaries of the South American Adventism]. Daniel Plenc, Silvia Scholtus, Eugenio Di Dionisio, Sergio Becerra, eds., 3rd ed. Libertador San Martín, Entre Ríos: River Plate Adventist University Editorial, 2016.
Schubert, G. W. "Deliverances During the War." ARH, January 20, 1921.
Schubert, G. W. "Influence of a Seventh-day Adventist Housekeeper." Australasian Record, March 21, 1921.
Notes