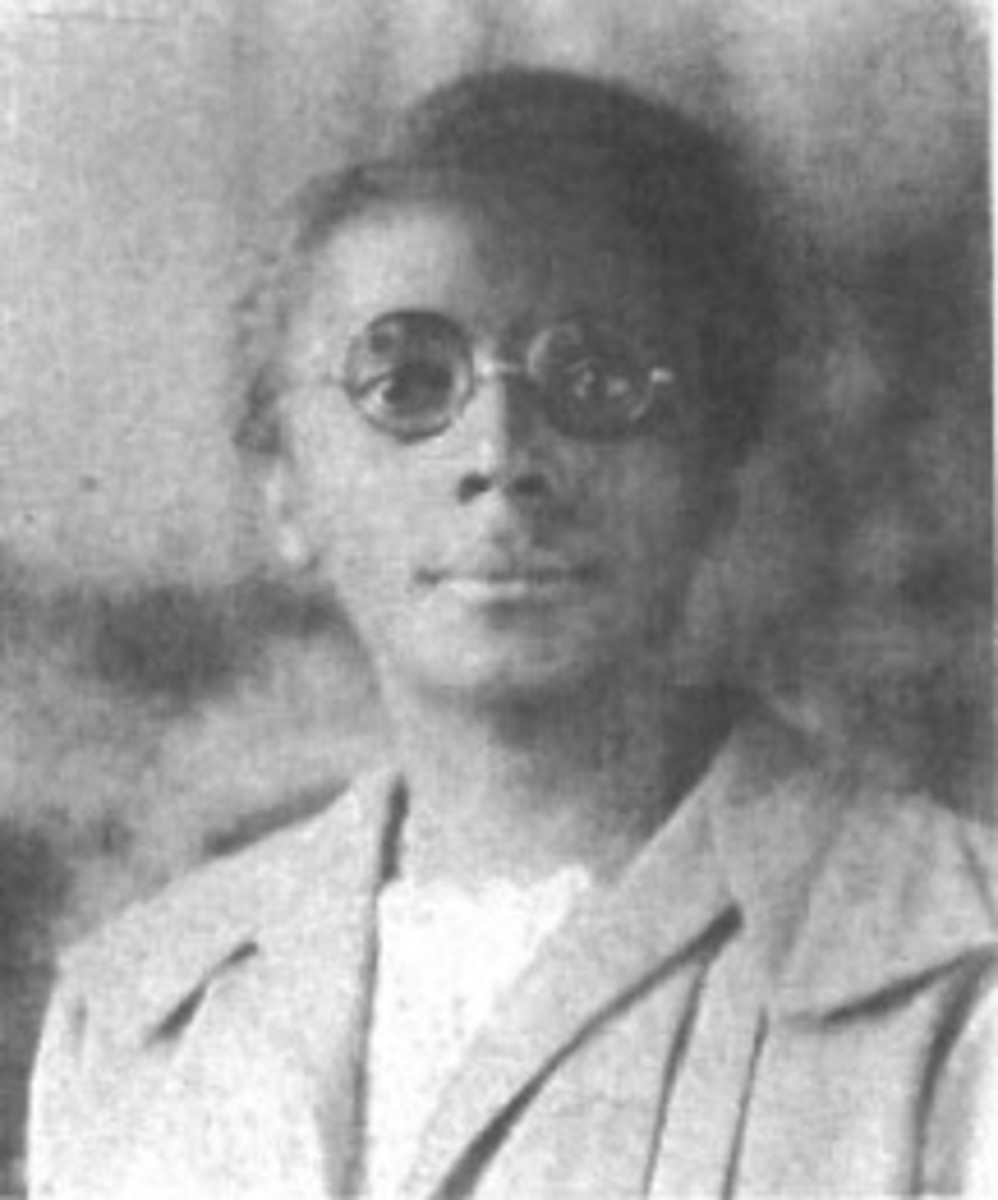 Cunningham, Eugenia Isabella (1878–1963)
×
Samuel London, Ph.D., is a professor and chair of the Department of History and Political Science at Oakwood University, Huntsville, Alabama. He is the director of the Oakwood Office for the Encyclopedia of Seventh-day Adventists. London wrote the book Seventh-day Adventists and the Civil Rights Movement (University Press of Mississippi, 2010). Samuel and his wife Laura reside in Priceville, Alabama.
First Published: January 29, 2020
Eugenia Isabella Cartwright Cunningham was a strong supporter of Seventh-day Adventist education who served Oakwood for 51 years as a beloved staff person and administrator.
Eugenia Isabella Cartwright was born on January 31, 1878, to Jacob Coleman Cartwright and Jenny McClellan in Stoneville, Mississippi.1 She was the oldest child of three siblings, Mary Ann, Otho, and Jacob J., a brother who died in early childhood. Eugenia's father, Jacob Coleman Cartwright (1844–1931), was a Methodist preacher and farmer, and her mother Jenny McClellan (1853–1883), was a homemaker. Her childhood was spent in the following places: Stoneville, Greenville, and Natchez, Mississippi. Following the great flood of 1882, in which several hundred levees burst in the Mississippi Delta, the family left their farm in Greenville and returned to Stoneville near Leland, Mississippi. Shortly after the family's return to Stoneville, Jenny McClellan died. Consequently, Jenny's mother, Mary Ann McClellan (1811–1901), took on the role of caretaker for Eugenia and her siblings. Mrs. Cunningham credited her grandmother for instilling within her a strong work ethic, which served her greatly in years to come.2
Eugenia's father (who abandoned farming to become an itinerate Methodist preacher) decided to move the family from Stoneville to Natchez, Mississippi, so the children could attend the Woods [Methodist] Academy. He could not afford to send all three of his children to the parochial school, so Eugenia was forced to attend the public school. There she successfully completed her primary education.3
After her grandmother's passing in 1901, she found employment at the grand Monmouth Plantation with Mrs. Annie Rosalie Quitman Duncan. During her 11 years of employment here, she acquired a great deal of refinement and culture. When Mrs. Duncan died in 1910, she accepted a position with Mrs. Duncan's sister, Mrs. Antonia Lovell, in Birmingham, Alabama. In this new locality she reunited with a childhood friend from Natchez, Zilphiah Jackson. This friend introduced her to Seventh-day Adventism and placed her in contact with a local Adventist pastor, J. G. Dasent, who took her through a series of Bible studies. That year she began attending the Seventh-day Adventist church in Birmingham.4 In 1911 she returned to Natchez, Mississippi, to visit her father. There, on profession of faith, she joined the Seventh-day Adventist Church under the leadership of Thomas H. Murphy.5
On her return to Birmingham she sought and obtained counsel from Dasent. In their correspondence Eugenia expressed a desire to engage in missionary work. Subsequently Dasent recommended that she take a two-year Bible course at the Oakwood Manual Training School in preparation.6 On making her plans known to Mrs. Lovell, Eugenia left Birmingham by train and arrived in Huntsville, Alabama, on November 12, 1912, to begin her ninth-grade studies at Oakwood. She was 34 years old.7 Several years later, in 1936, at age 58, Mrs. Cunningham received her high school diploma from Oakwood.8
In December 1912 the principal of Oakwood, Clarence J. Boyd, asked Eugenia to become the assistant matron of the dining hall.9 This was her first staff position at Oakwood. In April of 1913 she was baptized by T. H. Jeys at Indian Creek near the Oakwood campus.10 That same year she became the matron of the Oakwood Orphanage, a position she held for the next two years.11 In 1914 Eugenia met a ministerial student, Lewey Cunningham. Like her, Lewey was an older student, and the two naturally developed an affinity for each other. After a few years of courtship, the two were married on May 26, 1917, in East Hall.12
That year the institution attained junior college standing, and Principal Boyd was replaced by President J. I. Beardsley. In the interim the administration reassigned Mrs. Cunningham back to the dining hall as the matron.13 In January 1919 a son, Charles Coleman Cunningham, was born to Lewey and Eugenia.14 Moreover, that year Mrs. Cunningham became the superintendent of the laundry.15 Sadly, the next year, January 26, 1920, her husband died—from complications of a severe throat ailment.16 In that year of bereavement Mrs. Cunningham (continuing in the role of laundry superintendent) was named the dean and guidance counselor of Henderson Hall, the women's dormitory.17 From 1927 to 1929 she taught domestic science (home economics) at Oakwood Academy.18 About 1940 Mrs. Cunningham became the superintendent of the commissary, or college store.19 In 1945 Oakwood attained four-year college status. Since Mrs. Cunningham had, through length of service, become an Oakwood fixture, the administration granted her permanent residence in a cottage on campus.20 That year she received a missionary license from the Seventh-day Adventist Church.21 Moreover, the college dedicated the 1946 edition of the Acorn yearbook to her.22 Finally, in 1948, the administration with the approval of the board of trustees named the newly constructed women's dormitory in her honor— Cunningham Hall.23 In 1952, at the age of 74, Mrs. Cunningham moved into her cottage and started working at the campus post office.24 Two years later the Southern Publishing Association published her autobiography, Make Bright the Memories.
Mrs. Cunningham never truly retired. It was her desire to continue laboring in some capacity for the benefit of Oakwood College and its students. Mrs. Eugenia Isabella Cunningham died at the age of 85 on June 20, 1963, at Riverside Hospital in Nashville, Tennessee.
Eugenia Isabella Cunningham, affectionately known as "Mother Cunningham," will be remembered for role modeling the Christian faith, consistently exhibiting a kind and compassionate demeanor, imparting words of wisdom to the youth, and expressing an indefatigable desire for service, exemplified in a 51-year record of employment at Oakwood in various staff and administrative capacities, as well as teaching the art of hospitality.25
Sources
Cunningham, Eugenia I. "Department of Education, General Conference of Seventh-day Adventists, Teacher Information." January 16, 1948. Oakwood University Archives.
———. "Department of Education, General Conference of Seventh-day Adventists, Teacher Information: Professional Load." Oakwood University Archives.
———. Make Bright the Memories. Nashville: Southern Publishing Association, 1954.
Dykes, James E. "Unforgettable Mother Cunningham." North American Regional Voice 8, no. 12 (February 1987).
Notes