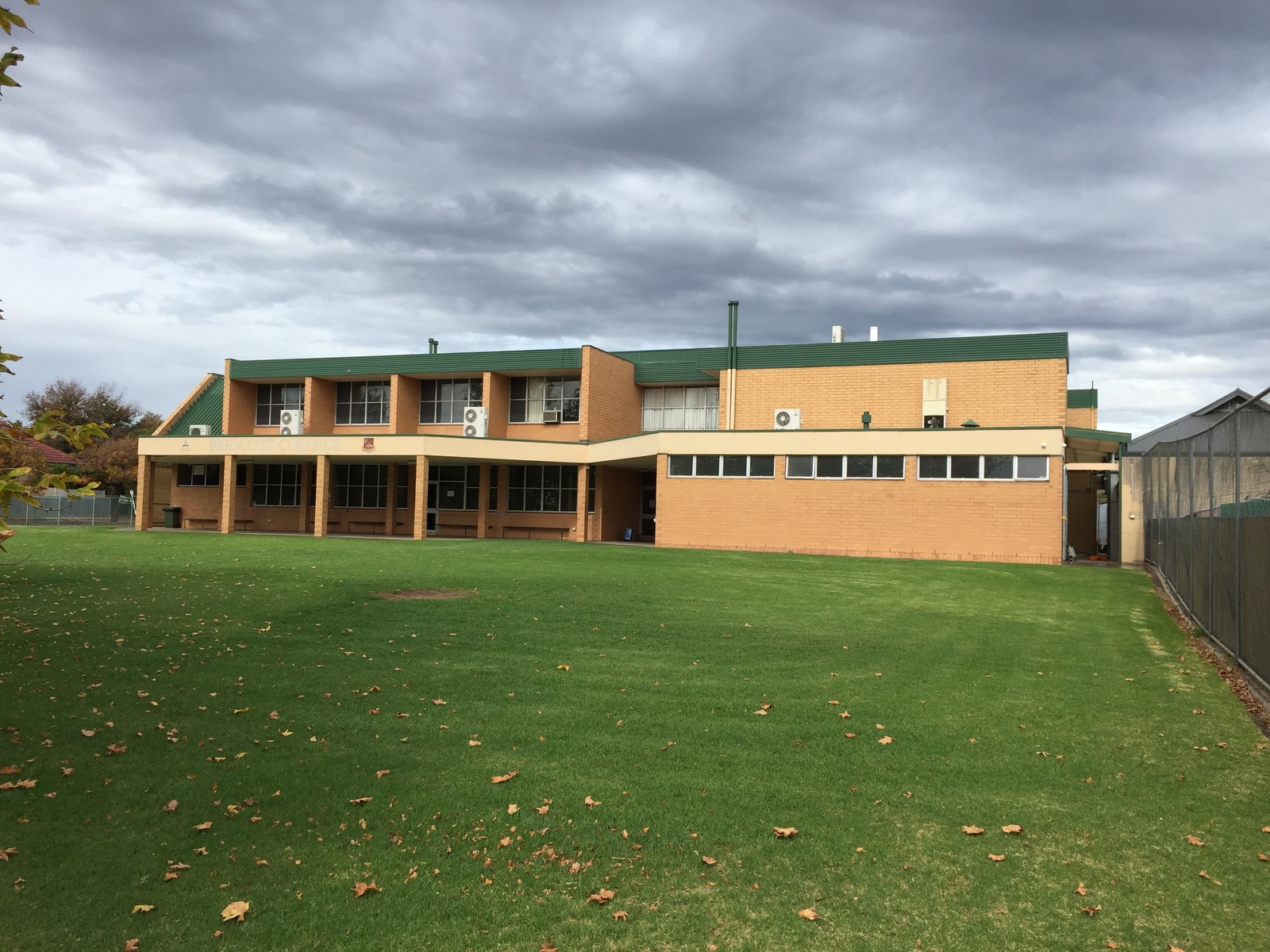 Prescott College, Australia
×
Milton Hook, Ed.D. (Andrews University, Berrien Springs, Michigan, the United States). Hook retired in 1997 as a minister in the Greater Sydney Conference, Australia. An Australian by birth Hook has served the Church as a teacher at the elementary, academy and college levels, a missionary in Papua New Guinea, and as a local church pastor. In retirement he is a conjoint senior lecturer at Avondale College of Higher Education. He has authored Flames Over Battle Creek, Avondale: Experiment on the Dora, Desmond Ford: Reformist Theologian, Gospel Revivalist, the Seventh-day Adventist Heritage Series, and many magazine articles. He is married to Noeleen and has two sons and three grandchildren.
Prescott College operates on three separate campuses in the city of Adelaide, South Australia. It is administered by the South Australian Conference, a conference in the Australian Union Conference.
William Warde Prescott was a leading Seventh-day Adventist educator. He visited Australia in 1896 and conducted an education convention, returning to be principal of the Australasian Missionary College from 1921 through 1922. He had no direct link to Adventist education in South Australia. His name is given to Prescott College in simple recognition of his advocacy for education that balanced mental, physical, spiritual, and social elements, a philosophy on which Prescott College was established.
Prospect Campus
The Prospect campus began at Koonga Avenue in 1936 as a simple two-room cottage for both elementary and high school level students. During the Second World War the high school section closed down, but was reopened after the war. By 1952, it was functioning with two teachers for the high school level and three teachers for the elementary level. Harold O'Hara was the principal. Its name was then Prospect Central School,1 and later Adelaide Seventh-day Adventist High School.2 Since 1973, it has functioned solely as a high school. Further land has been purchased and additional classrooms erected including rooms for industrial technology.3 The name Prescott College was adopted in 1990. In the past decade enrollment has slowly risen from 176 in 2009 to 207 in 2019.4 It continues at the original address: 2 Koonga Avenue, Prospect, South Australia.
Morphett Vale Campus
Originally established in 1977 at Pimpala Road, the Morphett Vale campus was named the Noarlunga Districts Adventist Primary School. Brian Faull was the first principal. It began with only forty-two pupils. In 1990, its name was changed to Prescott College Southern and extra buildings were gradually added to incorporate the entire high school level. The year 2016 marked the first year students graduated from Year 12. The public examination results were brilliant, yielding a 100% pass rate with an Australian Tertiary Admission Rank of 99.6.5 As of 2019, enrollment was approximately 760.6 The current address is 140 Pimpala Road, Morphet Vale, South Australia.
Para Vista Campus
The Para Vista campus located at 354 Wright Road, Para Vista, South Australia offers elementary level only and acts as a feeder for the high school level at the Prospect campus. It is named Prescott Primary Northern and, as of 2019, had an enrollment of approximately 400 students.7
Sources
"Our Heritage: Prescott College." Prescott College. Accessed June 14, 2019. https://prescottcollege.com.au/our-school/our-heritage/.
"Prescott College in Demand." Adventist Record, May 6, 2017.
"Prescott College Southern." Prescott College Southern. Accessed June 17, 2019. https://prescottcollegesouthern.com.au/our-school/school-history/.
"Prescott Schools." Prescott College. Accessed June 18, 2019. https://www.prescott.sa.edu.au.
Seventh-day Adventist Yearbooks. Hagerstown, Md.: Pacific Press Publishing Association, 1984-2014.
Seventh-day Adventist Yearbooks. Washington, D.C.: Review and Herald Publishing Association, 1952-1983.
Notes