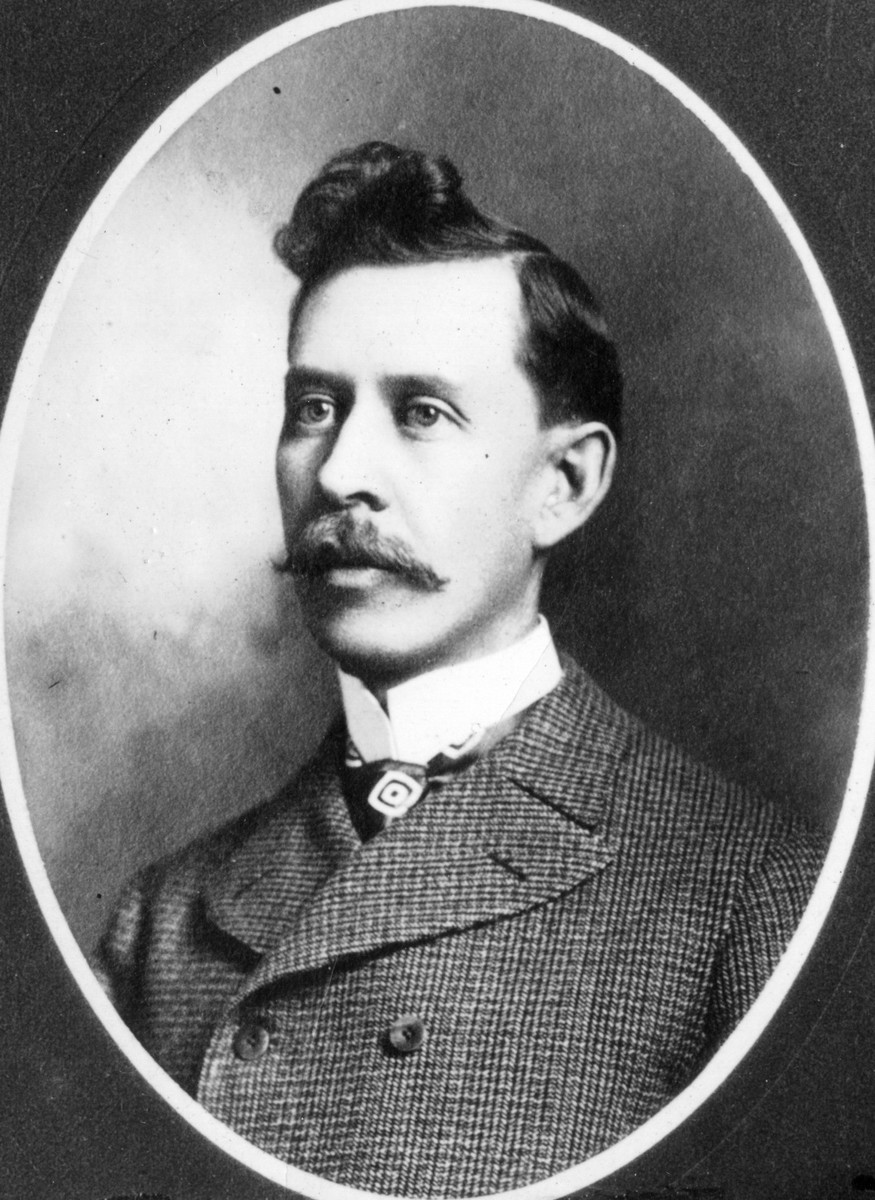 Palmer, Will Otis (1865–1930)
×
Greg Hudson, D.Min. (Andrews University, Berrien Springs, Michigan), is the senior pastor of the Georgia-Cumberland Academy church in Calhoun, Georgia. He has worked as a registered nurse, and served as a pastor and academy chaplain in Arkansas, Louisiana, and Georgia.
First Published: January 29, 2020
Will Otis Palmer, a leader in the publishing field and a pioneer mission worker to the African American population in the southern United States, was born in Michigan in September 1865 to Charles C. and Cornelia A. (Sexton) Palmer. His parents were early converts of Joseph Bates. Shortly after Palmer's birth, the family moved to Battle Creek. Growing up in Battle Creek, Palmer drifted away from the faith of his parents and became known as the "wildest son of old Brother Palmer."1
Palmer married Anna R. Woodling on November 15, 1887, in Brodhead, Wisconsin. They lived in Chicago where he was employed in the pharmaceutical business.2 In 1888, a daughter, Mildred, was born.3
While in business in Chicago, Palmer was inspired through the influence of a revival in Battle Creek to rededicate his life to God. His wife, though not at that time a member of the church, encouraged him to return to Battle Creek in 1893 to attend a training class for Bible workers. During his time back in Battle Creek, Palmer partnered with J. Edson White in a remarkable missionary venture in which they became "pioneers in aggressive Seventh-day Adventist work" directed toward the black population of the South, which included many former slaves.4
In 1894, they funded and oversaw construction of the Morning Star, a steamship that would serve as an outpost for mission along the Yazoo River in Mississippi. The Morning Star provided lodging for mission workers, and housed a chapel, a school room, and a printing press.5 They co-authored the first edition of The Gospel Primer,6 a book to be sold by colporteurs to raise money for the work in the South.
After one year on the Morning Star, Palmer was called to oversee the General Conference publishing work in Battle Creek.7 He returned to the South in 1902, serving in Nashville, Tennessee, as manager of the Southern Publishing Association (SPA),8 again in conjunction with Edson White. Palmer also served in a variety of capacities with the Southern Missionary Society, the agency that administered the multi-faceted Adventist work for the southern Black population.9 In 1904, a group that included Palmer and Ellen White explored the region around Nashville, Tennessee, locating property for what would become the Madison school.10
During his service, Palmer received several letters of warning and admonition from Ellen White, primarily regarding his poor financial decisions and tendency to get involved in speculative dealings, including a potential venture in starting a health food business.11
Due to health challenges, as well as differences of opinion, Palmer resigned from SPA about 1906 and returned to Battle Creek with his wife and daughter, Mildred.12 Palmer eventually settled in Seattle, Washington, where he worked as a salesman. He died in Seattle in 1930.13
The life and ministry of Will Otis Palmer provides an example both of meeting the challenge of sharing the gospel in a new area, as well as the danger of mismanagement and speculative ventures. His was a ministry career that started with excitement and drive, but was hampered and shortened by questionable decisions and fractured relationships.
Sources
Butler, G. I. "Late Meetings at Nashville, Tennessee." ARH, May 7, 1903.
Graybill, Ronald D. Mission to Black America: The True Story of Edson White and the Riverboat Morning Star. Mountain View, CA: Pacific Press Publishing Association, 1971.
Michigan. Calhoun County. Battle Creek. 1910 United States Census. Digital image. Ancestory.com. November 20, 2017.
Palmer, W. O. Palmer, and J. E. White, The Gospel Primer. Battle Creek, MI: Review and Herald, 1894.
Seventh-day Adventist Yearbook. Washington, D.C.: Review and Herald Publishing Association, 1905.
Spalding, A. W., Lights and Shades in the Black Belt: Containing the Story of the Southern Missionary Society, the Oakwood School, and the Hillcrest School, unpublished manuscript, Washington, D.C., 1913. Accessed January 28, 2019, Online Archives, Office of Archives, Statistics and Research, General Conference of Seventh-day Adventists, http://documents.adventistarchives.org/Books/Forms/AllItems.aspx.
Thompson, G.A. "Will Otis Palmer obituary," North Pacific Union Gleaner. May 27, 1930.
White, Ellen G. Ellen G. White to J. E. White and W. O. Palmer, June 28, 1902, Letter 120, 1902. Ellen G. White Estate.
White, Ellen G. Ellen G. White to N. C. McClure, July 12, 1904. Letter 245, 1904. Ellen G. White Estate.
White, Ellen G. Ellen G. White to W. O. Palmer, June 26, 1902. Letter 94, 1902. Ellen G. White Estate.
White, Ellen G. Ellen G. White to W.O. Palmer, January 24, 1896. Letter 90, 1896. Ellen White Estate.
White, J. E. "The Morning Star." The Gospel Herald, May 1898.
Notes