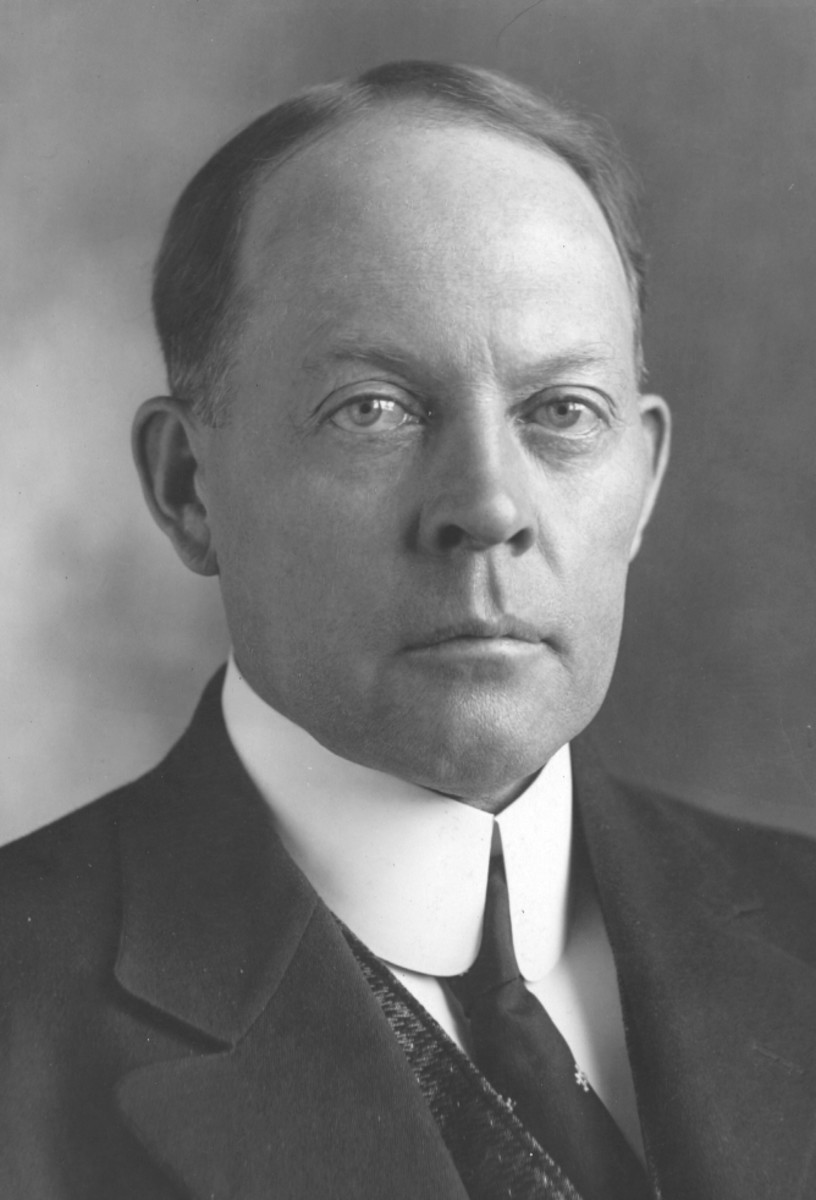 Quinn, Rollin David (1869–1928)
×
Milton Hook, Ed.D. (Andrews University, Berrien Springs, Michigan, the United States). Hook retired in 1997 as a minister in the Greater Sydney Conference, Australia. An Australian by birth Hook has served the Church as a teacher at the elementary, academy and college levels, a missionary in Papua New Guinea, and as a local church pastor. In retirement he is a conjoint senior lecturer at Avondale College of Higher Education. He has authored Flames Over Battle Creek, Avondale: Experiment on the Dora, Desmond Ford: Reformist Theologian, Gospel Revivalist, the Seventh-day Adventist Heritage Series, and many magazine articles. He is married to Noeleen and has two sons and three grandchildren.
First Published: October 3, 2020
Rollin D. Quinn was a minister, conference and union conference president, General Conference field secretary, and author.
Early Life, Education, and Marriage
David and Mary (McQueen) Quinn were farming at Rapidan, southwest of Minneapolis, Minnesota, when their son, Rollin, was born at nearby Mankato on August 27, 1869. He was raised in this rural Seventh-day Adventist home with his siblings, Ella May (b. 1863), Philip Sheridan (b. 1864) and Harry Marvin (b. 1874).1 Rollin attended Battle Creek College where he met Lottie Estella Durland. They were married on June 22, 1898.2
City Missions in the Mountain West
Rollin and Lottie began a self-supporting enterprise located in Salt Lake City, Utah, which they called the Medical and Industrial Mission. They rented a storeroom and refurbished it as a chapel in the front and a kitchen and dining room at the back where needy cases could get a meal. It was located in the midst of wine saloons, brothels, gambling houses and opium dens. Nearby they operated gardens to supplement the kitchen supplies. It was innovative evangelism with moderate success.3
Their venture in Utah lasted only twelve months. In 1899 Quinn was appointed to work in the Montana Conference. He was first located in the copper mining community of Butte where there was just as much liquor and gambling as in Salt Lake City. His method of evangelism was likewise similar. Quinn initiated a Helping Hand Mission in Butte, one of several Helping Hand city missions set up in that era under the auspices of the International Medical Missionary and Benevolent Association.4
Australian Ministry
In April 1903 the General Conference appointed Quinn to make a major move and gain wider experience by ministering in Australia.5 His specific placement was in the Queensland Conference where he remained for approximately three years, serving in the role of vice-president for some of that time.6 In 1906 he transferred south to the Tasmania Conference for a period of two years before returning to America.7
Administrative Leadership
From the cold winters of Tasmania Rollin and Lottie returned to the bracing climate of Bozeman on the southern border of Montana in the Rocky Mountains.8 In January 1909 Quinn was elected president of the Montana Conference.9 Within six months the General Conference reassigned him to New York City10 where it wasn't long before he was elected president of the Greater New York Conference.11 Lottie was chosen as the Sabbath School Department secretary12 and later given responsibility for the Young People's Department as well.13
During the years of World War I Rollin served as president of the Atlantic Union Conference (AUC) and Lottie was placed in charge of the AUC Young People's Department.14 In 1920 Quinn was chosen to be a general field secretary for the General Conference. He served in this role until his health lapsed in 1923.15
Emphasis on the Holy Spirit and the Victorious Life
It was said of Rollin Quinn, he "laid special stress upon the reception of the Holy Spirit and the victorious life."16 His published articles consistently testify to that summary of the mystical experience. They took the form of devotional exhortation rather than exegesis of the biblical text or theological discussion of the nature of the Holy Spirit. As such, his presentations sometimes were inconsistent. For example, in 1917 he wrote, "We are in the time of the latter rain."17 Later, in 1920, he spoke of the latter rain as something that would only come in the future when minds had prepared themselves for it.18 In 1911 one of his articles included the proposition that the Holy Spirit was needed in order to give victory over sin19 but in a 1924 article his proposition was that victory over sin must be achieved first in order to receive the Holy Spirit.20 There was no emphasis on the imputed righteousness of Christ.
Final Years
Rollin had suffered a slight stroke in 1923 so he and Lottie settled at Eagle Rock near Los Angeles, California, to allow time for recuperation.21 Believing he had recovered he was elected as president of the Southern California Conference but it soon proved to be too much stress for him.22 In July 1928 they moved north to Eugene, Oregon, to take less responsibilities. On Sabbath, August 4, he preached in the Eugene church. On August 13 he was sitting in his rocking chair when he said to Lottie, "I am awfully sick." Within minutes his heart failed.23 He was laid to rest in the picturesque Lone Fir Memorial Cemetery, Portland.24
Rollin and Lottie had no children. She authored a book of poems and passed away at Takoma Park, Maryland, on July 9, 1969.25
Sources
District of Utah. Marriage Certificates. United States Western States Marriage Index, 1887-1940.
Emerson, B[erton] M. "Death of Elder Quinn." Pacific Union Recorder, September 27, 1928.
Gosmer, W[illiam] A. "Rollin David Quinn." ARH, September 27, 1928.
"Lottie Estella (Durland) Quinn." ARH, September 4, 1969.
"Officers Elected." North Pacific Union Gleaner, February 10, 1909.
Quinn, R[ollin] D. "A Spirit-filled Ministry." ARH, August 10, 1911.
Quinn, R[ollin] D. "Butte." ARH, August 1, 1899.
Quinn, R[ollin] D. "Greater New York Conference." ARH, December 29, 1910.
Quinn, R[ollin] D. "Not Many Days Hence." ARH, November 15, 1917.
Quinn, R[ollin] D. "The Laymen's Movement - No.1." ARH, September 2, 1920.
Quinn, R[ollin] D. "Spiritual Life - Conditions and Hindrances." ARH, April 10, 1924.
Quinn, R[ollin] D. "Utah." ARH, August 23, 1898.
Rapidan. Blue Earth County. 1880 United States Census. Digital images. FamilySearch.org, 2020, http://familysearch.org.
"Recommendations of Interest to Us." Union Conference Record, June 1, 1903.
Seventh-day Adventist Yearbooks. Washington, D.C.: Review and Herald Publishing Association, 1904-1928.
Spicer, W[illiam] A. "Committee Actions." ARH, July 1, 1909.
"Word from America informs us…" Australasian Record, September 17, 1928.
Notes