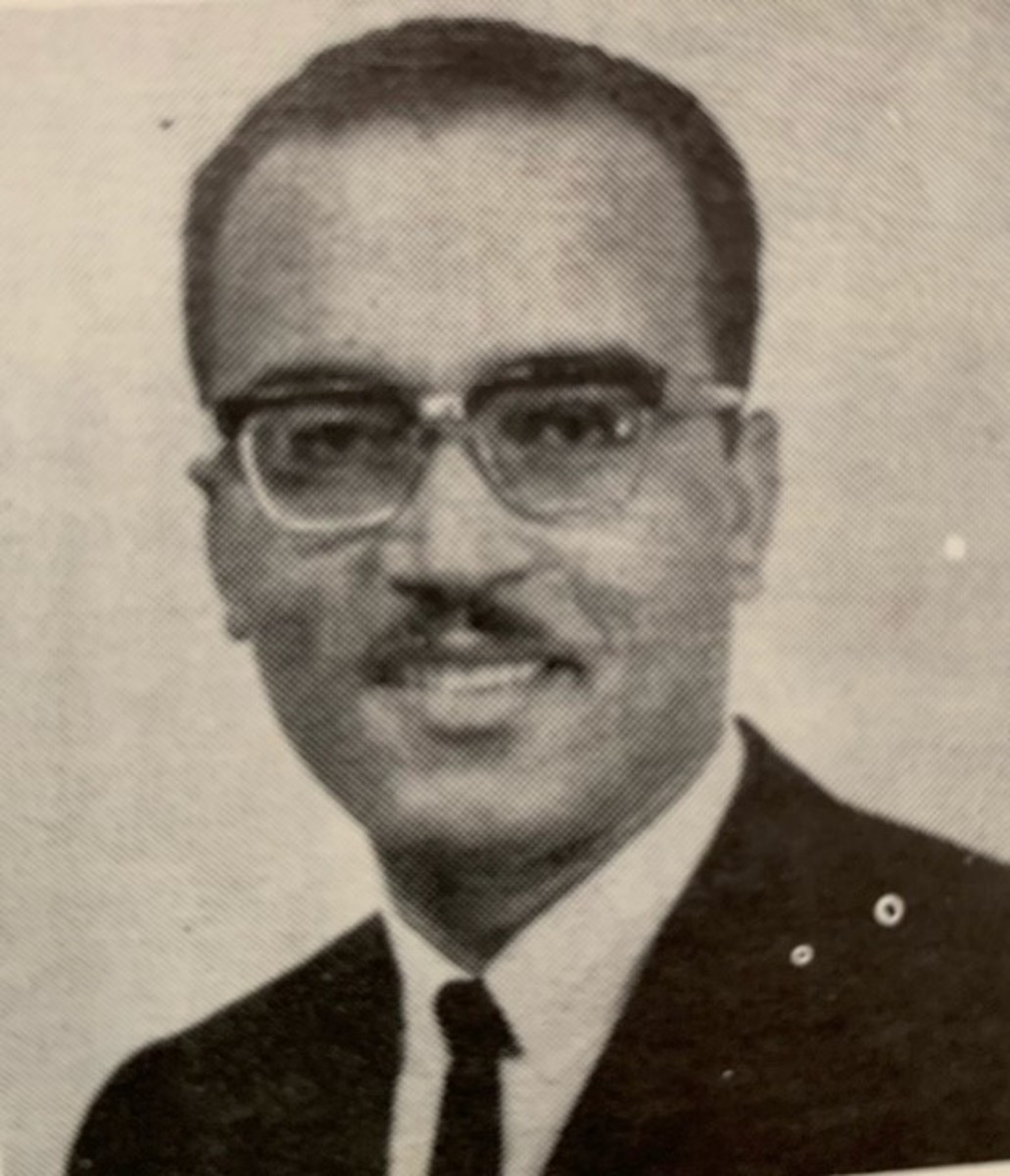 Forde, Kenneth Eugene (1929–2010)
First Published: January 29, 2020
Kenneth Eugene Forde was an educator, pastor, conference and union departmental director, public relations director, and university president.
Early Life and Family
Kenneth Eugene Forde was born on September 1, 1929, in St. Andrew, Barbados.1 He was the 12th of 15 children born to James Alleyne Greaves and Ethelene Forde Greaves. Kenneth was peaceful, careful, and reflective. He loved reading and was a diligent student. He attended Belleplaine Boys Elementary School and won a placement at the coveted Alleyne Secondary School.
During the years immediately after secondary school, while visiting his older brother's barbershop, Kenneth picked up The Desire of Ages. This book sparked his interest in the Adventist faith, and he began keeping the Sabbath. The conviction that the seventh day was the Sabbath prompted his resignation from his job as a civil servant. He attended Caribbean Training College in Maracas, Trinidad, where he was baptized into the Seventh-day Adventist Church and graduated with an AA in religion in 1954. He attended Atlantic Union College and graduated in 1958 with a BA in religion. In 1964, he attended Andrews University and graduated in 1965 with an MA in education.
Kenneth married Joyce Barbara Shannon in 1955. Joyce was from Guyana and worked as an educator and secretary in denominational institutions for most of her life. They had three daughters: Barbara-Gene Browne, Joyce D. Alexander, and Dianne A. Richardson.
Professional Life
Kenneth Forde worked as a civil servant in Barbados before becoming a Seventh-day Adventist. After graduating from Caribbean Training College, he spent several months of 1954 in South Caribbean Conference as a ministerial intern before going to Atlantic Union College. After graduating in 1958, he migrated to Toronto, Canada, and worked briefly before accepting a call to Caribbean Training College (Caribbean Union College [CUC]) in 1960. He worked there as a dean of men and an educator until 1964. In January 1964, he was asked to be youth and education director for South Caribbean Conference, a position he held for eight months before leaving for Andrews University. In 1965, he returned to CUC and served as teacher, acting president, and president (1967-1970). During his presidency, he also carried the role of business manager until one could be duly appointed.
During his tenure as president of CUC, Forde initiated the process of students entering college with a U.S. high-school diploma and launched the four-year bachelor's degree in theology. He successfully built the administration/library building and the married students complex. After serving a term and a half as president of CUC, Forde was called in 1971 to serve at the Caribbean Union Conference, where he held the positions of mv (youth) and temperance secretary and acting education secretary simultaneously for four years.2
Later Years and Legacy
Forde went to serve as assistant director of development at Oakwood College in 1975-1976 before becoming public relations director from January 1977 to June 30, 1979. He went on to pastor Oak Park SDA Church in San Diego, California, from 1979-1983. However, at the end of a four-year term, Pastor Forde was persuaded to return to the Caribbean Union and serve as education director, which he was for 15 years. For eight of those years, he was also religious liberty director.3 In 1998, Pastor Forde retired and, in 2000, moved to Port Charlotte, Florida, to be close to one of his last living brothers.
On February 8, 2010, Pastor Kenneth Eugene Forde went to his rest, and, on February 21, 2010, his family, lifelong friends, and colleagues paid him tribute at Port Charlotte SDA Church. Pastor Forde had contributed his energies and insights to the growth and development of tertiary education in the eastern Caribbean for 38 years.
Sources
Birth certificate. Government of Barbados archives.
Browne, Barbara-Gene. "The Life of K. E. Forde." Caribbean Union Gleanings. Third Quarter, 2011.
"Employee Service Record." Caribbean Union Conference records.
"Kenneth Eugene Forde, September 1, 1929-February 8, 2010: A Life Well Spent." Obituary at funeral. Port Charlotte SDA Church, Port Charlotte, Florida. February 21, 2010.
Phillips, Glenn O. The Making of a Christian College: Caribbean Union College. Maracas Valley, Trinidad: College Press.
Notes
Birth certificate, Government of Barbados archives.; and "Kenneth Eugene Forde, September 1, 1929-February 8, 2010: A Life Well Spent," obituary at funeral, Port Charlotte SDA Church, Port Charlotte, Florida, February 21, 2010.↩

"Employee Service Record," Caribbean Union Conference records; and Glenn O. Phillips, The Making of a Christian College: Caribbean Union College, (Maracas Valley, Trinidad: College Press), 60-62, 72.↩

Barbara-Gene Browne, "The Life of K. E. Forde," Caribbean Union Gleanings, Third Quarter, 2011, 19.↩