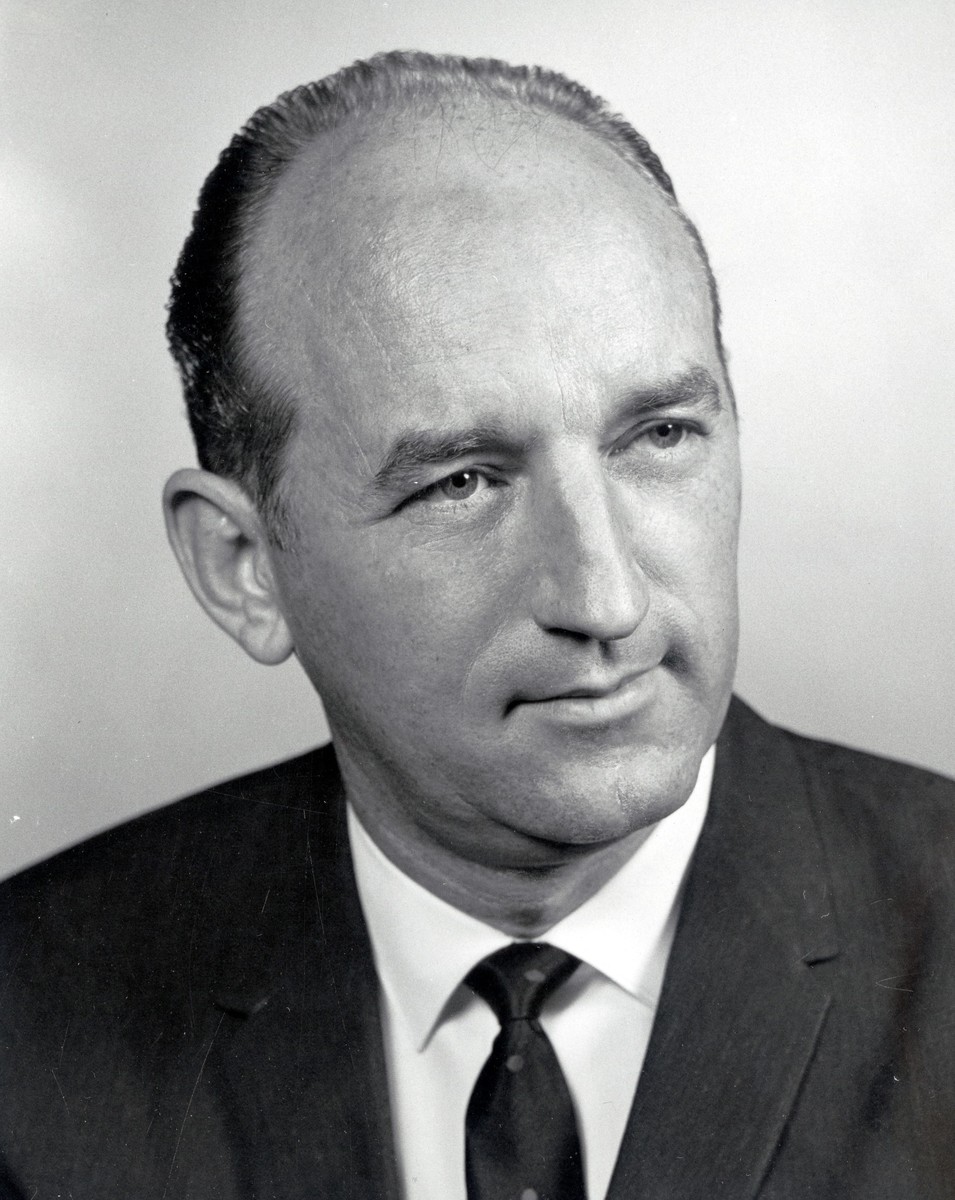 Walden, Richard Trussell (1921–1999)
×
Richard A. Schaefer, B.A. (La Sierra College). Director of Community Relations, Loma Linda University Medical Center, 1976-2000. Historian, Loma Linda University Health, 2000 to the present. President, Loma Linda Chamber of Commerce, 2008-2010. Commissioner, City of Loma Linda Historical Commission, 2008-2020. Schaefer's numerous books include LEGACY (heritage of Loma University Medical Center), Service is Our Calling (50th anniversary of Loma University School of Dentistry), A Century of Caring(history of Loma Linda University School of Nursing), Glory of the Vision (history of Loma Linda University School of Medicine), and Protons: A Beam of Hope, CREATION: "Behold It Was Very Good." Schaefer is a prolific author, public relations professional, and public speaker who has presented and represented Loma Linda University history for over 50 years
Richard T. Walden, M.D., was a leading figure in the development of the School of Public Health at Loma Linda University and co-director of the initial Adventist Health Study.1
Education and Commitment to Adventist Faith
Born in Casper, Wyoming, on March 13, 1921, Richard Walden attended college at the University of California, Berkeley, where he majored in chemistry. Before entering medical school, he became a veterinarian, graduating from Washington State University in 1943. Treating both large and small animals, he practiced in Bremerton, Washington, until being drafted during World War II.
Before departing for service in the United States Army in India and China, he began studying the Bible with his close friend, Warren W. Bacon, a 1942 graduate of the College of Medical Evangelists (CME) at Loma Linda (now the Loma Linda University School of Medicine). While in China, Richard became a Christian and was baptized as a Seventh-day Adventist in Chungking after continuing to study with Stanley L. Wilkinson, a 1952 CME graduate, and other Adventist soldiers.
After World War II, Dr. Walden attended what is now known as La Sierra University, completing prerequisites for medical school. He received the M.D. degree from the CME in 1952. His first practice was located in Bourbon, Missouri, where he opened a family medicine clinic.2
Public Health and the Adventist Health Study
In 1955, Dr. Walden returned to Loma Linda University, where he became an Educational Fellow of the Rockefeller Foundation, receiving a major grant as Loma Linda prepared to open its own School of Public Health. He researched the operations, curricula and academics at eighteen schools of public health in medical schools across the U.S.A., including Harvard, Columbia, the University of Chicago, and Yale. He completed his internal medicine residency in Philadelphia, Pennsylvania, at Temple University. He became board certified and recertified in internal medicine, preventive medicine and public health and was board eligible in emergency medicine.
Joining the School of Medicine faculty at Loma Linda University, Dr. Walden eventually became the youngest person ever (to that time) named professor of medicine. In 1960, he was named the co-director (with Frank Lemon, M.D.) of the Adventist Health Study (now known as the Adventist Mortality Study) a major epidemiological research project. This study measured the results of a healthy lifestyle practiced by Seventh-day Adventists, in comparison to non-Adventists with similar demographic characteristics.3
Dr. Walden co-authored more than twenty articles which were published in peer-reviewed medical journals, including the Journal of the American Medical Association. As director of the Adventist Health Study from 1967 through 1972, his research showed that a low fat, vegetarian diet, coupled with exercise, maintaining the proper weight, and not smoking or drinking, could increase one's lifespan by an average of six years or more.4 The study has spawned tens of millions of dollars of research on four continents in hundreds of research projects in medical schools and academic medical centers, many of which validated the Adventist approach to health and lifestyle. Walden authored How to Die Younger, a publication targeting the general public with tips on how to improve longevity and quality of life, with a distribution of more than 600,000 in six languages.
In addition to his research, Dr. Walden taught internal medicine, preventive medicine, and public health to more than 2,200 medical students and resident physicians at Loma Linda and maintained a busy internal medicine practice. He became chairman of the Department of Preventive Medicine and associate dean of the School of Public Health at Loma Linda. He frequently lectured and authored numerous articles and other publications on health, disease, and prevention.
In 1967 and 1968, Walden traveled to forty-three countries around the world. Under the auspices of the World Health Organization and Loma Linda University, he visited hospitals and clinics, treated patients in Asia, Africa, and Europe, and studied lifestyle medicine approaches. He also spent time as a missionary medical doctor in Tanzania, South Africa, and Kenya. In 1973, he traveled to Japan, Korea, Taiwan, and Hong Kong, where he lectured and presented seminars on lifestyle medicine.
Corporate Wellness and Business Ventures
Dr. Walden became medical director of Rogue Valley Medical Center in Medford, Oregon, in 1972, where he founded the largest trauma center and emergency department in Southern Oregon.
In 1975, Dr. Walden joined Sentry Insurance Corporation at its world headquarters in Stevens Point, Wisconsin. As vice-president and medical director, he established one of the first and most successful corporate wellness programs, integrating exercise, physical fitness, and a healthy diet and lifestyle into the workplace.5 Simultaneously, Dr. Walden was medical director of the Wisconsin Conference of Seventh-day Adventists from 1974 through 1979.
From 1979 through his retirement in 1997, Dr. Walden practiced emergency medicine, industrial medicine, and internal medicine in a variety of settings, from high-volume trauma centers in large metropolitan areas to rural ERs to his own urgent care and internal medicine clinics. His locum tenens work took him to thirty-five states. For one year, he was the chief medical officer for the Washington State Penitentiary.
Dr. Walden was also a very successful businessman and entrepreneur. In the 1960s he became active in real estate investment and development in Loma Linda and elsewhere in California and Oregon. In the 1980s and 1990s, he assisted in developing and was an investor in a large travel-related company that was sold in 1998 to J C Penney.
Dr. Walden was active in several medical associations and professional organizations, along with his involvement in philanthropic and community service activities. He was an elder in the Neosho-Granby Seventh-day Adventist Church in Missouri at the time of his death.
Richard T. Walden died at his home in Seneca, Missouri, on November 11, 1999. He was survived by his wife, Catherine Glatho Walden; three daughters – Penny Walden; Ann Fetrick, Ph.D.; and Joan Riesland; and two sons – Ron Walden, Ph.D., J.D.; and John Walden.
Sources
"Dr. Richard Trussell Walden." Find A Grave, Memorial ID no. 26037306. Accessed April 19, 2021, https://www.findagrave.com/memorial/26037306/richard-trussell-walden.
Fraser, Gary E. Diet, Life Expectancy, and Chronic Disease: Studies of Seventh-day Adventists and Other Vegetarians. New York: Oxford University Press, 2003.
Patrinos, Dan. "'Health' Keeps Industry Alive." Milwaukee Sentinel, April 22, 1977.
"R. T. Walden, M.D. Opens New Office." Sullivan Tri-County News, July 24, 1952.
"Richard T. Walden '52." In Memoriam, Alumni Journal, Alumni Association, School of Medicine of Loma Linda University 71, no. 1 (January-March 2000): 38-39.
"Religion Linked to Longer Life." Spokane Daily Chronicle, April 26, 1972.
Notes