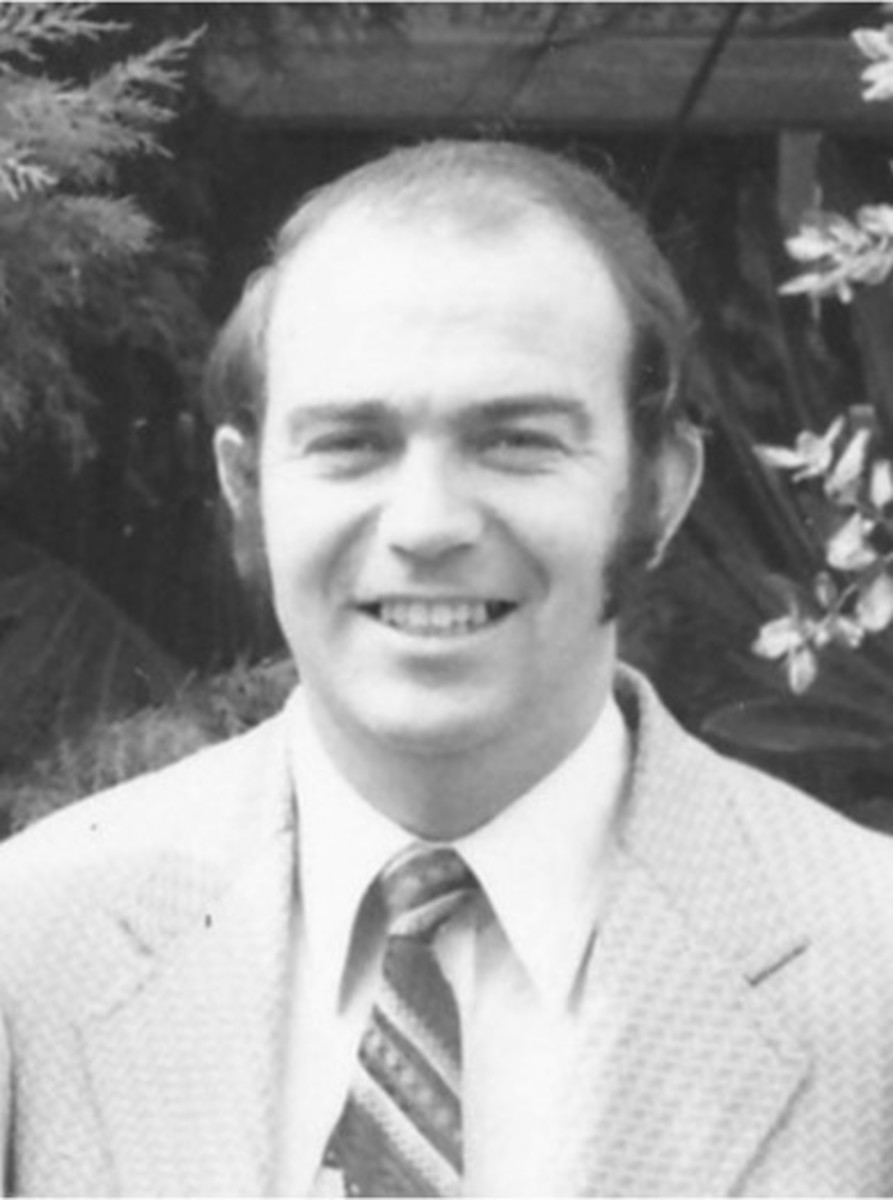 Cole, Sidney John (1939–2006)
×
Shirley Tarburton, M.Litt. (Distinction) (University of New England, Armidale, New South Wales, Australia) retired in 2008 after 40 years teaching church-school (mainly high school but including eight years at university). An Australian, she has taught in four mission fields, Australia, and New Zealand. She has authored five books and co-authored one on church history, biography and family history, as well as several magazine articles. She is married to Dr. Michael Tarburton with two adult children and four grandchildren.
First Published: January 29, 2020
Sidney Cole was a food chemist who was influential in development and research for Seventh-day Adventist food companies in Australia and South and Central America and became director of the International Health Food Association for the General Conference of Seventh-day Adventists.1
Early Years
Sidney John 'Sid' Cole was born on February 14, 1939, in Geelong, Victoria, Australia, to parents William John 'Jack' and Lucy Lillian 'Lil' (nee Roberts) Cole. Jack and Lil met when attending a series of evangelistic meetings being held by Lil's cousin, Seventh-day Adventist (SDA) evangelist, Louis F. Were. They were converted, joined the SDA church and were married in 1933. Sid was the fourth child of six, having two brothers and three sisters: Henry Louis (1934-2003), Dawn Sylvia (Dyson-Gunther 1937- ), Lorna Maude (Butcher 1938-1981), Joy Denise (1948-1950) and Robert Leslie (1949- ).2
When Sid was in about the fourth grade, the family moved to the country town of Moe where his father engaged in literature evangelism in preparation for studying the shorter Ministerial Course at Avondale College. Here Sid was baptized at the age of nine by Pastor E. A. Turner. Turner was reluctant to baptize such a young child, but Sid insisted that he was ready. After hearing him give a very clear exposition of the 2,300-day prophecy of Daniel 8, Turner felt he could no longer deny him and he was baptized in the Moe, Victoria, Seventh-day Adventist Church on November 20, 1948.3
Education and Marriage
Sid was about thirteen years old when his father became a Seventh-day Adventist minister and the family moved to Maryborough (Victoria) where Sid was top of his class of the local high school. During this time, he discovered a love for physics and chemistry. His academic excellence enabled him to obtain a scholarship at the University of Melbourne in 1956 where he completed a bachelor of science degree in 1959.4 His recreational interests led him into involvement in the church's youth group, Pathfinders, and he assisted in the organization of the first Australian Pathfinder Camporee, December 24-29, 1959.5
The following year he attended Avondale College in Cooranbong, New South Wales,6 and studied ministry subjects. Here he met Yvonne (Von) June Millward (niece of SDA pastors W. A. and M. G. Townend and teacher B. H. Townend) and they were married in Lower Hutt SDA Church, North New Zealand on August 17, 1961.7
Before finishing his studies at Avondale, Sid was invited by the Australasian Food Research Laboratories at Cooranbong to work on product research and quality control for the Sanitarium Health Food Company (SHF).8 While working full-time, he continued studying and in 1965 received a master of science degree from the University of Newcastle.9 During that time his two daughters were born, Julie June and Jenelle Marie.10
Career and Initiatives
In mid-1967 Sid was appointed to the directorship of the Australasian Food Research Laboratories, a position he held until 1975.11 During this period, he worked closely with Drs. Laurie Draper and Eric Magnusson of Avondale College, to establish the science program there. He taught the first biology courses to be offered by the college (1961) and continued lecturing in biology in the Avondale Science Department for 14 years.12
He also continued his research and study, and in 1972 was awarded a Ph.D. by the University of Newcastle for his research "Ligand Binding in Metalloporphyrin Systems."13
In 1975 Sid became Production Manager and Laboratory Director of Research and Development for the four SDA health food companies in South America. For the five years that he held this position, he and his family lived in Sao Paulo, Brazil.14 During this time he was also frequently called upon to preach and made some presentations in an evangelistic series run in Brazil.15 At the end of this period he returned to employment with SHF in Australia, as a factory manager, first at Carmel, Western Australia for 1981, then at Auckland, New Zealand for 1982. In 1983 he became assistant manager of the SHF factory at Cooranbong. From this position, in mid-1983 he transferred to the Sydney Adventist Hospital, about 90 kilometers (56 miles) further south, where he served as pathology director for two years.16
From 1985 to 1995 was an extremely busy time for Sid. Based in Miami, Florida, he became the departmental director of the World Food Services for the Inter-American Division of the SDA Church as well as managing director of their health food companies, with factories in Mexico, Columbia, Jamaica, Trinidad, and Puerto Rico.17 In 1989 he took on the added responsibility of being the Adventist Development and Relief Association (ADRA) director in Inter-America,18 and in 1992 was also given the directorship of the International Health Food Association for the General Conference of SDAs.19 He continued in those three roles until 1995.20
During much of this time, Von also worked full-time, either as a secretary or personal assistant, often for the same entities that employed Sid.21
They returned to Australia in 1995, with Sid working once again for SHF at Cooranbong as a researcher, where he continued to refine and develop quality control procedures that were introduced throughout SHF manufacturing plants across Australia and New Zealand. He oversaw the construction of new laboratory facilities and is credited with the standardization of manufacturing protocols and scientific analysis methods adopted by SHF.22 In recognition of his immense contribution to the company, Sanitarium Development and Innovation dedicated its research and development building to Sid, naming it the Dr. Sidney J. Cole Research and Development Center in 2005.23
He was a Fellow of the Royal Australian Chemical Institute (having been a member since 1966), which awarded him the distinction of Chartered Chemist, a Fellow of the Australian Institute of Food Science Technology and a Member of the Australian Society of Microbiologists.24
Final Years and Death
Sid spent a lot of time during his last five years in extensive collaboration with scientists, both international and local, working on research projects for SHF.25 In 2004 he was diagnosed with cancer and died on April 2, 2006 after a career of 45 years, continuing to oversee his department until days before his death.26
Sources
Cole, S. J. "Science Has the Answer. The Use of Monosodium Glutamate in Sanitarium Products." Australasian Record, September 29, 1969.
Cole, S. J. "Letters to the Editor." Australasian Record, January 17, 1972.
Cole, W. J. "Cole - Millward." Australasian Record, October 9, 1961.
"Dr. S. J. Cole, director of. . ." Australasian Record, August 5, 1974.
"Dr Sid Cole. . ." Australasian Record, January 19, 1985.
Hughes, Neil, "Aussie Iron Sheets Roofs in Jamaica." Australasian Record, May 6, 1989.
"In June the S.H.F. was host. . ." Australasian Record, August 22, 1977.
"In March, four Adventists. . ." Australasian Record, May 1, 1972.
Laredo, Larry J. "Better Food for Kukerin." Australasian Record, November 23, 1981.
"Medical Movements." Australasian Record, July 23, 1983.
"On March 22 the general manager. . ." Australasian Record, April 10, 1972.
"Our congratulations go. . ." Australasian Record, August 23, 1971.
Praestiin, Julie, "Sanitarium Mourns Researcher." Australasian Record, May 20, 2006.
"Returning to Wahroonga on December 30 . . ." Australasian Record, January 25, 1960.
Rippon, W. P. "Adventists in Brazil." Australasian Record, October 20, 1980.
Rosendahl, Jenelle to Ross Cole. July 21, 2016, "Hi Ross." Facebook Private Message.
"Sidney John Cole." Chemistry in Australia, June, 2006.
"Some time ago we announced. . ." Australasian Record, June 12, 1967.
Stellmaker, Mary. "Dedication of Hillview Church." Australasian Record, March 27, 1978.
"The director of the Australasian Food Research Laboratories . . ." Australasian Record, June 28, 1965.
Twist, O. H. "Queensland News." Australasian Record, October 31, 1960.
"Volunteer Health . . ." Australasian Record, May 16, 1992.
Notes