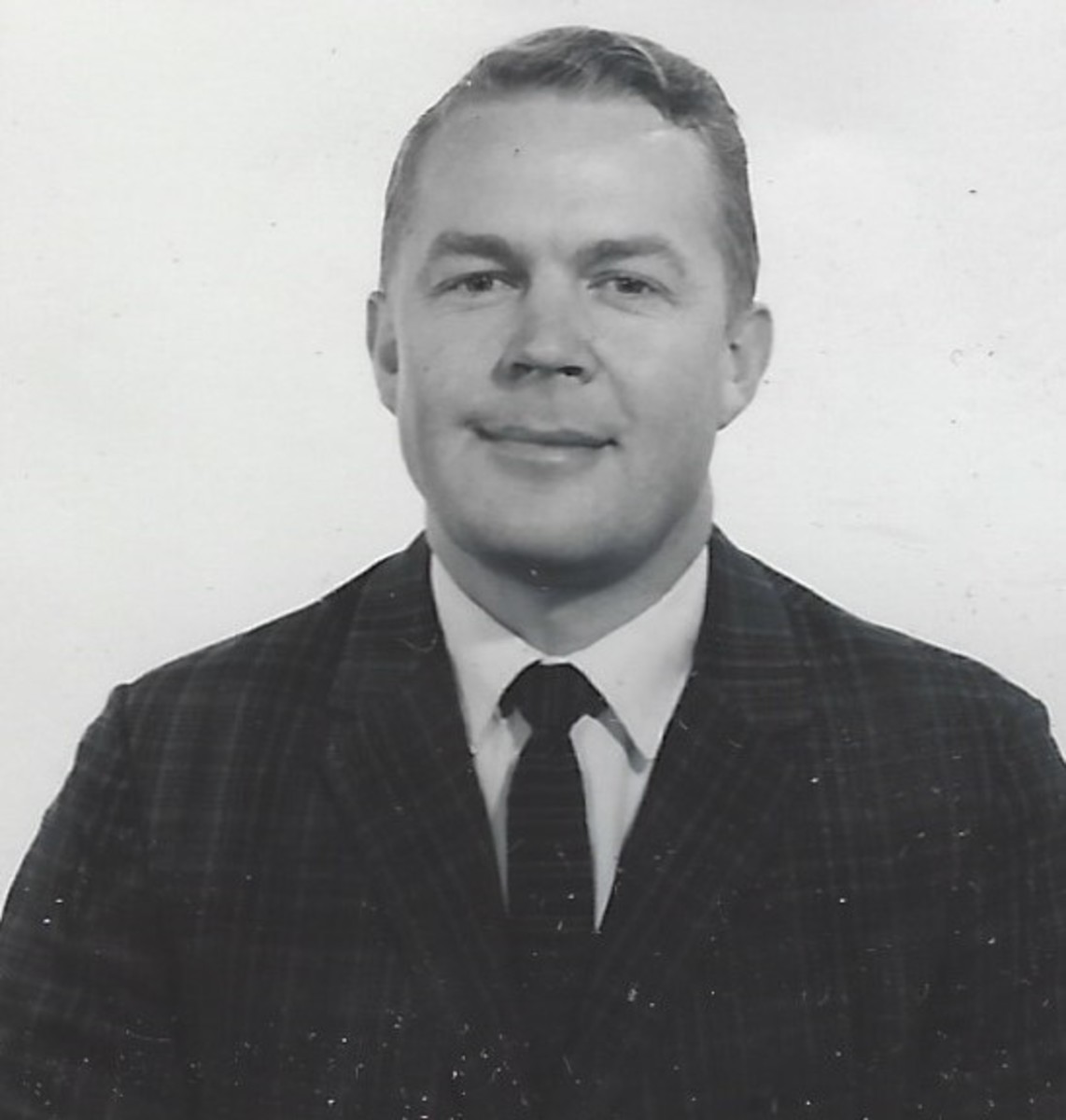 Allen, Sydney Earl, Jr. (1929–2009)
×
Edward Allen, D.Min., Ph.D., served the Seventh-day Adventist Church as a pastor from 1975 to 2005. In that year he joined the faculty of Union College where he began serving as Chair of the Division of Religion in 2017. His areas of interest are the Sabbath and Church History. His doctoral dissertation at Fuller Theological Seminar was on, "Nicholas Bownde and the Context of Sunday Sabbatarianism."
Sydney Earl Allen, Jr., was an author, educator, and missionary.
Early Life and Education
Sydney Earl Allen, Jr., was born in Fallon, Nevada, on August 17, 1929. His early years were spent with his parents, Sydney Earl Allen, Sr., and Irma Cushman Allen, and his sister Dolores on a rural ranch outside of Fallon.
When his parents, both of whom had strayed from their SDA heritage, attended an evangelistic meeting in Fallon, they rejoined the Adventist Church. Allen began his education at the SDA church school in Fallon and often expressed his appreciation for the way that his teachers inspired him to achieve excellence in academics, music, and literature.
Allen's teachers in Fallon encouraged him to attend La Sierra College Preparatory School beginning in 1944. Shortly after arriving, he expressed an interest in becoming a science teacher.1 By the time he graduated from La Sierra Preparatory School, he was the president of the Junior Ministerial Fellowship.2
During at least one of his six years at La Sierra, he joined a traveling student outreach team that included Wilbur Alexander, Reinhold Tilstra, and Fritz Guy. He used to joke that, at La Sierra, he received an excellent education from the four H's: Edward Heppenstall, Paul Heubach, J. C. Hausler, and heresy.3
Allen graduated from La Sierra College in 1950 and married Donna Lee shortly after. They had five children, William Earl (now deceased), Edward Martin, Eric Ethan, Esther Louise, and Evan Curt. Allen served in the Nevada-Utah conference in pastoral and evangelistic capacities from 1950 to 1957.
Work Experience and Overseas Missionary
Beginning in 1957, Allen taught at Union College in Lincoln, Nebraska. He completed his Ph.D. in philosophy at the University of Nebraska in 1964 with a dissertation on the theories of Revelation through the thoughts of Karl Barth and Paul Tillich.4
Allen was called to be the dean of the School of Theology at Philippine Union College in 1964.5 Mentoring students from across Asia, he was instrumental in putting the graduate program on a firm footing in preparation for its eventual growth into what would become the Adventist International Institute of Advanced Studies.
In the Philippines, he began to write for Adventist periodicals and eventually published a significant number of articles in "Guide" magazine, the "Review and Herald," and other Adventist periodicals.6 During this time, he wrote "Directional Signals" (1970), a book about stories of his early life, and "One Week with a Modern Missionary" (1970), an illustrated depiction of a trip that he and his wife Donna took with Raymond Bailey and his wife, Phyllis, to the northern part of the Philippine island of Luzon.7 He later authored a collection of stories titled "The Electric Grass Company" (1974).8
After returning from the Philippines, he spent a year writing academy Bible textbooks for the General Conference of Seventh-day Adventists. He then moved to California, where he taught religion at Loma Linda Academy from 1971 to 1975, writing a whole series of dramatized Bible stories for the students to read.9 After an unfortunate divorce from Donna, he married Jean Mather Neufeld in 1975 and began teaching in the philosophy department at San Bernardino Valley College.
Contribution and Later Life
Allen had an acute interest in SDA church politics and helped uncover the misuse of church funds in the mid-1970s by Church entities that had invested money with Dr. Donald J. Davenport. During that time, he wrote one of his most unusual works, a self-published parabolic pamphlet called "The Canvasback Conspiracy" (1977). It represented the Adventist world as a beaver pond, divided between the land animals, who couldn't leave the valley (employees), and the waterfowl, who could fly away at any time (physicians and other medical personnel).10
After 30 years of teaching at San Bernardino Valley College, Allen retired in 2004, passing to his rest in Redlands, California, on August 22, 2009.
Sources
Allen, Edward. "The Canvasback Conspiracy: A Tribute to Sydney Allen." Adventist Today. Spring 2010.
Allen, Sydney. "A Beagle's Sabbath." Guide. June 12, 1974.
Allen, Sydney. "A Study of the Idea of Revelation, with Special Reference to the Thought of Paul Tillich and Karl Barth." Ph.D. diss. University of Nebraska, 1964.
Allen, Sydney. Directional Signals: Memories of a Seventh-day Adventist Boyhood in the West. Nashville: Southern Publishing Association, 1970.
Allen, Sydney. "In Defense of Religious Piracy." Liberty. Vol. 85, No. 6 (June 1, 1990).
Allen, Sydney. One Week with a Modern Missionary. Washington: Review and Herald Publishing Association, 1970.
Allen, Sydney. "Self-pity is Dangerous." ARH. Vol. 142. No. 48 (December 2, 1965).
Allen, Sydney. The Canvasback Conspiracy. Bryn Mawr, California: Remnant, 1977.
Allen, Sydney. The Electric Grass Company: A Crown Book. Nashville, Tennessee: Southern Publishing Association, 1974.
Anderson, Clara. "Reports from the Central Union." ARH. Vol. 141, No. 35 (August 27, 1964).
"Junior Ministerial Selects Second Semester Officers." La Sierra Criterion. Vol. 17, No. 16 (February 28, 1946).
"Let's Get Acquainted…" La Sierra Criterion. Vol. 16, No. 9 (December 14, 1944).
Notes