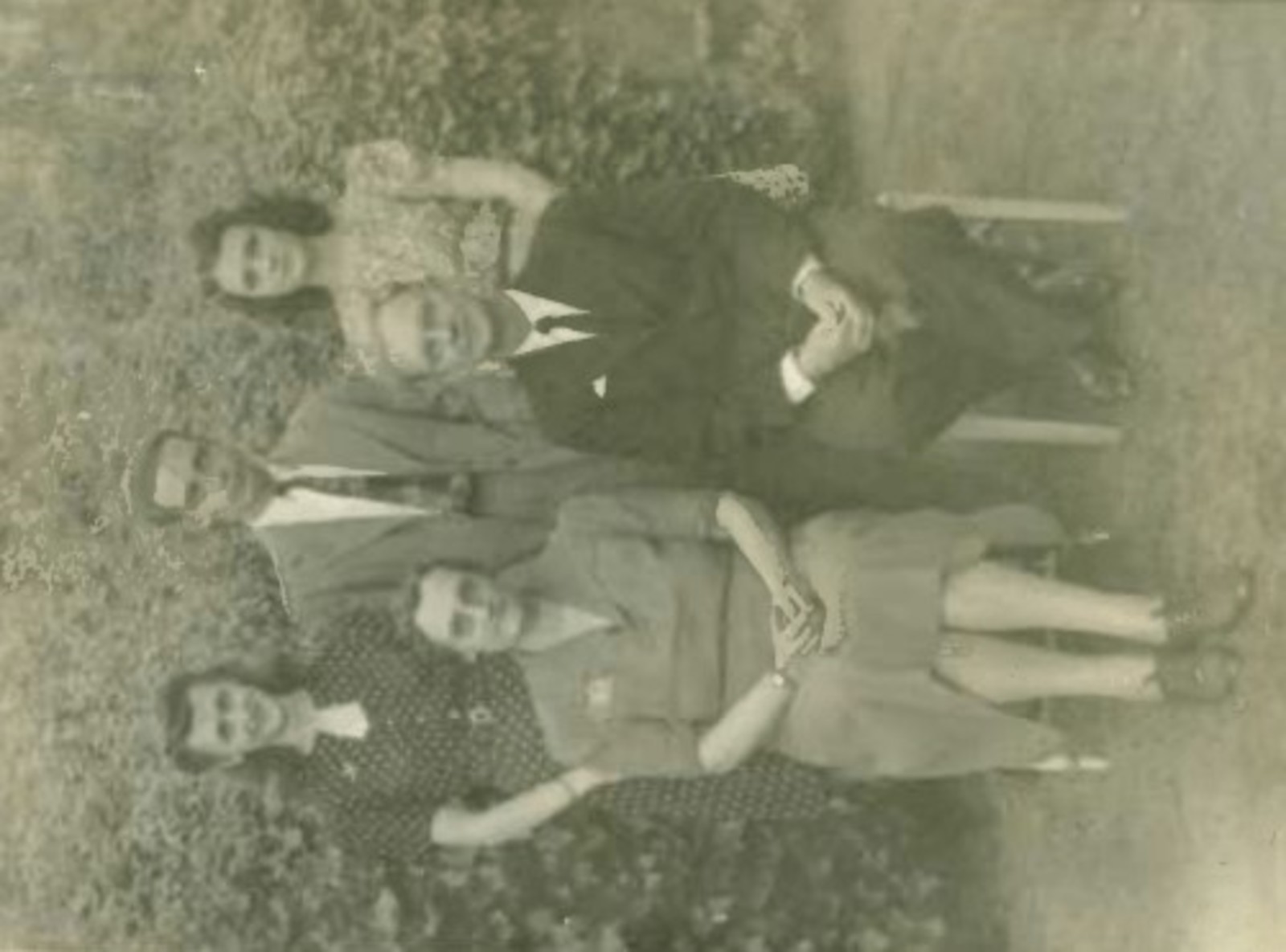 Woodward, Horce Guy (1885–1969) and Emily Elizabeth (Mathias) (1891–1985)
×
Cheryl Christo Howson earned a graduate diploma in computer aided interior designing at the Dr. Bhanuben Nanavati College of Architecture for Women in Pune, India. She co-founded an interior design company in Sri Lanka and worked as a copywriter. She contributed to the morning devotional published by Women's Ministries at the General Conference of Seventh-day Adventists, the Shepherdess International Journal magazine, and the Adventist Review. She has written several plays. Currently (2020), she lives in Hosur, India while preparing for a piano exam.
First Published: January 29, 2020
Horce Guy Woodward was a pioneer missionary, evangelist, and union president in the Southern Asia Division.
Early Life, Marriage & Conversion
Horce Guy Woodward was born in London, England, November 5, 1885, to Lavinia Watts and Edward Lockwood Woodward. As a child he attended the Attleborough National School, and then finished high school at Harringay Council School. In addition, he learned the trades of upholstering and cabinet making. Converted in a Baptist Church in 1903 at the age of 17, he then spent one year completing a special theological and Christian service course at the International Training Institution, London, England.1
Woodward's wife, Emily Elizabeth Mathias, was born June 2, 189,1 in London, England, to Mr. and Mrs. John Henry Mathias, a Welsh couple. After attending the Belmont Council School, she began work as a cashier and salesperson. Converted in 1907 to the Baptist faith, she also took a special one-year course on theology and Christian service at the International Training Institute. In addition, she also learned enough music to play for church programs and some home nursing skills to assist her in missionary service.2
Horce and Emily married September14, 1912.3 Though not yet Seventh-day Adventists, in the spring of 1913 they sailed to India4 and Ceylon (Sri Lanka) where they served as missionaries for about 3 ½ years for the Salvation Army.5 While working in Madras they heard rumors regarding the peculiar doctrines of the Seventh-day Adventists. Out of curiosity they attended evangelistic meetings conducted by J. S. James and P. C. Poley and were convinced. 6 J. S. James baptized them January 1917 in Madras.7
Their first child, Muriel, was born in 1915 in Madras, India. After that, the birth of their children seemed to alternate between India and England: Hugo Mostyn born 1917 in Mussoorie, India; Ivor Carey born 1921 in London, England; Patricia Marguerite born 1926 in Kodaikanal, India; Gwendolyn Marjory born 1928 in Hastings, England; and finally, Wycliffe Paul, born 1930 in Nagarcoil, India.8
Career and Ministry
The same year that H. G. Woodward was baptized, in 1917, he began his service for the Seventh-day Adventist Church as a literature evangelist in Madras, India. In 1918, he worked for a short time at the Treatment Room in Mussoorie, India.9
The Woodwards then began their service in Kerela, their greatest legacy. In preparation, they studied Malayalam for a year in order to take over the work at Neyyattinkara, Kerela, India, from Ed Joshua.10 After much hard labor, H. G. Woodward established the Kerela Mission in Travancore, (Thiruvithamkoor), and was its superintendent beginning in 1918.11
At the first biennial meeting of the South India Union Mission in Bangalore, Horce Woodward received ordination along with E. M. Meleen and A. Asirvatham or February 20, 1921. 12 W. A. Spicer conducted the service.13 A few years later, in 1925, Woodward founded the Malayalam Intermediate School (Seventh-day Adventist Higher Secondary School, Kottarakara).14 Although the Woodwards started in Kerela with only a few believers, by 1935 the region had 736 baptized members in 14 organized churches with a total of 1,626 attending Sabbath School meetings.15
For many years Horce dreamed of establishing a medical institution in Kerela and identified the Ottapalam-Shonore area as the neediest, although more than 40 years would go by before his vision finally became reality.16
Though sad to leave what had become home to them for 17 ½ years, the Woodwards knew the Adventist Church needed them elsewhere. They moved from South India to Calcutta (Kolkata) in 1936, where H. G. Woodward worked as a city evangelist and then as acting union superintendent 1936-1937.17 Still serving as a city evangelist, he went on furlough to the hill station of Maymyo (Pyin Oo Lwin), Burma in 1937.18
South India called him back to serve as superintendent first at the Tamil Mission, Tamil Nadu, in 1938, then at the Telegu Mission, Andhra Pradesh, 1938-1942.19 Finally, because of World War II, they moved south to Bangalore (Bengaluru), Karnataka, to become the director of the Kanarese Mission 1942-1945.20
Church leadership in 1945 transferred him for a short time to Baragain, Ranchi Bihar (now part of Jharkhand) to fill the role of superintendent of the Northeast India Union. The family then went on furlough in 1945 to the United States where the younger children planned to attend Pacific Union College.21
In 1947 he returned to India as an instructor for the Voice of Prophecy in Salisbury Park, Poona (Pune). However, Mrs. Woodward was unable to join him in the mission field, because of health-related reasons, so he decided to return to the States earlier than expected, and this time, permanently.22
Later Life
Instead of going back to England, the Woodwards decided to retire in Fresno, California, the United States ,in July 1948. 23 They were still living there when Pastor Woodward passed away December 6, 1969, at the age of 84.24 Emily Woodward died November 21, 1985, in Loma Linda, California.25
Contribution and Legacy
The Woodwards pioneered Adventism in Kerela, serving there for 17 ½ years. They contributed a total of 35 ½ years of service in India.26 H. G. Woodward strongly believed that all are equal before God, and opposed any point of view that regarded one type of person as superior to another.27 His book Kerela: The Gem of India, published in 2017, points out the effects of the caste system in India.28 In his article "Beware of Race Snobbery," he cautions missionaries not to view their home country as superior in comparison to their mission field. He encouraged missionaries who left home and loved ones to reach the despised and outcast to serve them in humility and love.29
Sources
"Died." ARH, January 9, 1986.
"Horce Guy Woodward." Service Records, Southern Asia Division Archives, Hosur, TN, India.
Johanson, A. J. "A Hospital in a Garden." Missions Quarterly, July 1, 1967.
Lowry, G. G. "Malayalam Annual Meeting." India Union Tidings, May 15, 1919.
"Obituary Notice." Southern Asia Tidings, February 1, 1970.
Seventh-day Adventist Encyclopedia. Second rev. ed. Hagerstown, MD: Review and Herald Publishing Association, 1996. S.v. "Seventh-day Adventist Higher Secondary School (Kottarakara)."
Seventh-day Adventist Yearbook, 1950. https://www.adventistyearbook.org/.
Woodward, H. G. "Beware of Race Snobbery." Ministry, August 1939.
Woodward, H. G. Kerela: The Gem of India, Nampa, ID: Pacific Press Publishing Association, 2017.
Woodward, Pastor and Mrs. H.G. "H. G. Woodward." Southern Asia Tidings (Diamond Jubilee), June 1, 1965.
Notes