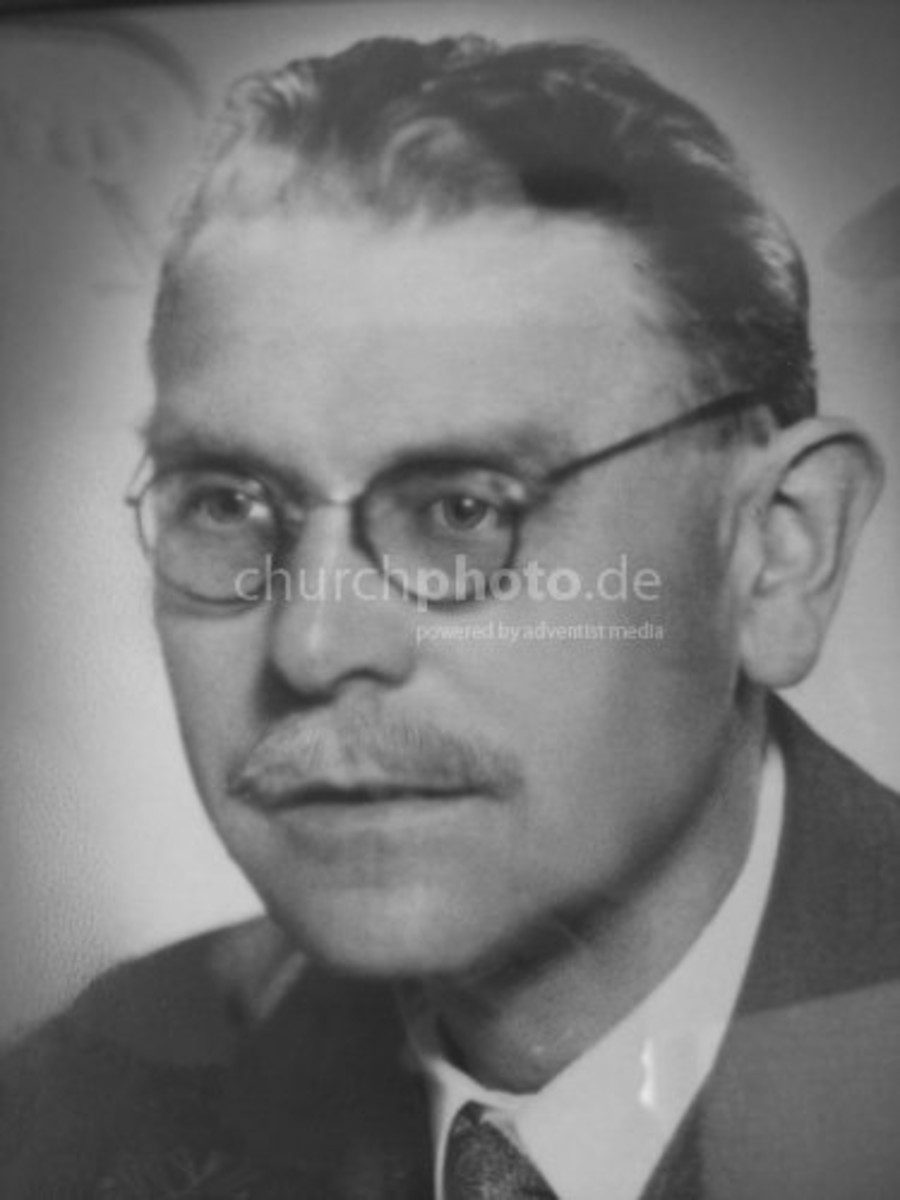 Michael, Curt Wilhelm (1884–1945)
×
Daniel Heinz, Ph.D., is director of the Historical Archives of Seventh-day Adventists in Europe located at Friedensau Adventist University, Germany. He did his ministerial studies at Bogenhofen Seminary and further studies at the Protestant Theological Faculty of the University in Vienna. His Ph.D. is in modern church history and Adventist studies from Andrews University. Some of his publications include Church, State, and Religious Dissent: A History of Seventh-day Adventists in Austria, 1890–1975 (Frankfurt am Main, 1993) and So komm noch diese Stunde. Luthers Reformation aus Sicht der Siebenten-Tags-Adventisten (Lüneburg, 2016).
Wilhelm Curt Michael was a German Adventist educator, theologian, and author.
Early Life and Education
Wilhelm Curt Michael was born December 29, 1884 in Halle, Germany, to Protestant parents. He studied German philology, classical philology, and philosophy at Munich, Leipzig, Heidelberg, and Halle. In 1909 he received his doctorate in Halle, with a thesis on the German poet Ludwig Christoph Heinrich Hölty. A year later he passed the state examination for teaching higher education. He began teaching first in Halle and then in Quedlinburg and Magdeburg. In Magdeburg he was a graduate secondary teacher (Studienrat) at the Pädagogium in the monastery of Our Lady. He was baptized as an Adventist on September 22, 1921, in Magdeburg.2
As Educator
In 1922 he left the civil service and accepted a call to be principal of the Seventh-day Adventist Mission Seminary in Neandertal near Düsseldorf, Germany. He served in this position from 1923 to 1928. Beginning in 1928, he served in the same capacity at the Mission Seminary in Friedensau, Germany. From 1934 to 1939, he headed the Marienhöhe Seminary at Darmstadt, Germany. In 1939 he returned to Friedensau and directed the school until its closure by the German Wehrmacht due to war related issues in 1943.3
The seminary at Friedensau, founded in 1899, had a significant influence on the growth of Adventism in Central and Eastern Europe, as well as in various mission areas, because it trained pastors, missionaries, and nurses. After its closure the school was declared a war hospital. During this time Michael was a source of moral support for the inhabitants of the school and village.
He was ordained in Berlin on March 30, 1940.4 In 1945, when Soviet troops occupied Friedensau, Michael was arrested for unexplained reasons. He was taken to a Soviet penal camp in Landsberg/Warthe (today's Gorzów Wielkopolski in Poland). He died November 15, 1945, in Landsberg/Warthe.5
Contribution
Because of his education in the humanities and his strength of character as a theologian, Wilhelm C. Michael was a formative figure for the Friedensau Mission Seminary and its wholistic pedagogy. He endeavored to establish biblical-Christian values of faith against the backdrop of the philosophical and political currents of his time. In addition to his teaching, Wilhelm published a series of essays. Numerous poems also came out of his pen, some of which were included in the German Adventist Hymnal. He also translated some songs into German for the German Advent Hymnal.6 Through his study of the German poet Ludwig Christoph Heinrich Hölty, he became a respected scholar in the arts and liberal studies. The two-volume monograph published by him contains the first reliable scientific text of the works of this poet.
Publications
Wilhelm, C. M. "Hölty-Studien." PhD Dissertation, Halle University, 1909.
_____. Überlieferung und Reihenfolge der Gedichte Höltys. Halle: S., M. Niemeyer, 1909).
_____ (ed.). Ludwig Christoph Heinrich Hölty's Sämtliche Werke, Kritisch und Chronologisch, 2 vols. Weimar: Gesellschaft der bibliophilen, 1914-1918.
_____. Philosophie oder Glaube. 1927.
_____. Die Gottesnamen. 1931.
_____. Der Christen Schuld und Sühne: Eine Sammlung von Zeugnissen. Hamburg: Advent-Verlag, 1931.
Sources
Friedensau Church. "Wilhelm Michael." Adventbote, August 1, 1952.
Hienz, Daniel. "Michael, Curt Wilhelm." In Magdeburger Biographisches Lexikon, available at http://www.uni-magdeburg.de/mbl/Biografien/0187.htm, accessed July 23, 2018. Translation by Chigemezi Nnadozie Wogu.
Notes