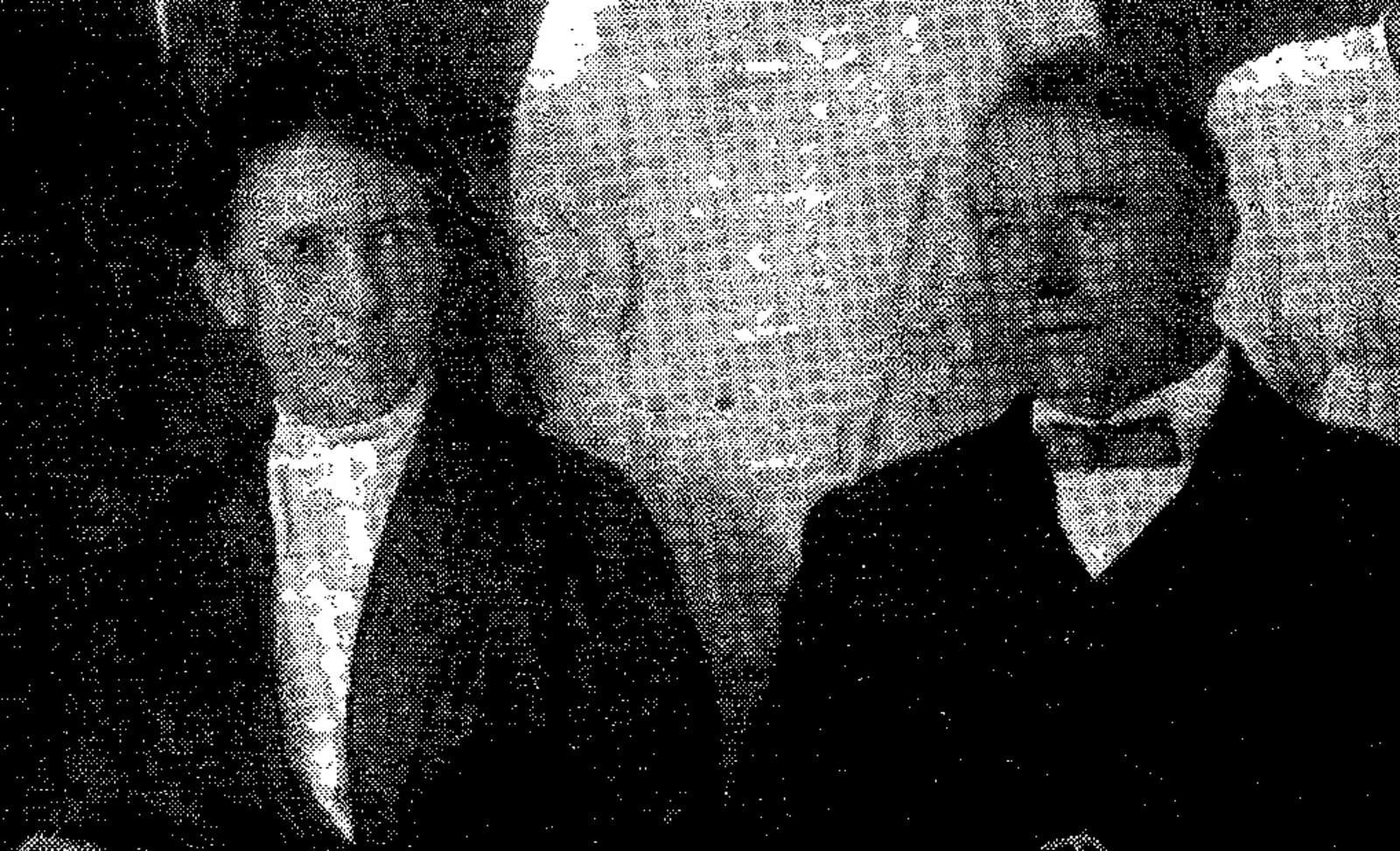 Palmer, William Walter (1865–1949)
×
Milton Hook, Ed.D. (Andrews University, Berrien Springs, Michigan, the United States). Hook retired in 1997 as a minister in the Greater Sydney Conference, Australia. An Australian by birth Hook has served the Church as a teacher at the elementary, academy and college levels, a missionary in Papua New Guinea, and as a local church pastor. In retirement he is a conjoint senior lecturer at Avondale College of Higher Education. He has authored Flames Over Battle Creek, Avondale: Experiment on the Dora, Desmond Ford: Reformist Theologian, Gospel Revivalist, the Seventh-day Adventist Heritage Series, and many magazine articles. He is married to Noeleen and has two sons and three grandchildren.
First Published: January 29, 2020
William Palmer was an early convert to the Seventh-day Adventist Church in Tonga. He engaged in translation work and was, for a short time, the director of the Tongan Mission.
William Walter Palmer was born in East Tamaki, suburban Auckland, on November 7, 1865. He married a fellow New Zealander, Alice Maud Mary Bell, who was two years his senior.1 They established a trading business in Tonga around 1886 and became proficient in the Tongan language.2
When the Pitcairn arrived with Seventh-day Adventist missionaries at the largest island in the group, Tongatapu, they met with little success among the Tongans themselves. English and mixed-race individuals were the first to respond. Palmer was one of the earliest converts and was baptized by Edwin Butz on Sunday afternoon, March 17, 1900. Palmer's wife was baptized six months later.3
Palmer immediately applied himself to translating tracts for the mission.4 He completed a major work, Bible Readings for the Home Circle, in 1906.5 Palmer's work was so appreciated that church leaders granted him a missionary license and appointed him the director of the Tongan Mission.6 In this capacity, he attended the seventh biennial session of the Australasian Union Conference at the Avondale Church in Cooranbong in September 1908. At the session, he persuaded the delegates to finance a Tongan periodical. He was happy to be elected its editor.7 The periodical was first published the following year under the title Talafekau Mo'oni, meaning "faithful messenger." Apart from being the stalwart in the Nuku'alofa church, Palmer's translation work provided a solid foundation during the early years of the mission in Tonga.
During Palmer's term as director of the Tongan Mission, he nurtured a branch mission station further north in the Ha'apai group of islands, briefly conducting an elementary school and, in 1911, choosing to live at the station to further develop its prospects.8 This arrangement proved to be temporary. In 1912, Palmer concluded he would be better working as a self-supporting missionary. He returned to Nuku'alofa and accepted work as the court interpreter for the chief justice department, using his leisure time to distribute mission literature.9 By 1916, he had resumed his trading business and was doing some translation work for the premier of Tonga. In that same year, Alice Palmer conducted an elementary school for European children at the request of their parents.10
Family ties eventually motivated a return to Auckland, New Zealand, where the Palmers enjoyed retirement. William Palmer died on August 29, 1949, and was buried in Purewa Cemetery, not far from where he was born. Alice Palmer died on June 4, 1956, and was buried in the same plot as her husband. They left two sons, Louis William and Cyril Stewart, and two daughters.11
Sources
"Burial and Cremation Details - Purewa Cemetery." Purewa Trust Board. 2019. Accessed December 19, 2019. https://www.purewa.co.nz/search/.
Burns, R[eginald] J. "William Walter Palmer." Australasian Record, October 24, 1949.
Gates, E[dward] H. "Notes from Tonga—No.4." Australasian Record, June 5, 1911.
Hilliard, E[dward]. "Our Mission in the Friendly or Tongan Islands." Union Conference Record, May 1, 1900.
Nuku'alofa Church Record Book. South Pacific Division of the General Conference Archives, Cooranbong, New South Wales.
Palmer, W[illiam] W. "Self-supporting Work in Tonga." Australasian Record, December 23, 1912.
Palmer, W[illiam] W. "Tonga." Union Conference Record, September 7, 1908.
Palmer, W[illiam] W. "Tonga." Australasian Record, November 13, 1916.
Seventh-day Adventist Yearbook. Washington, D.C.: Review and Herald Publishing Association, 1908-1911.
Thorpe, E[thelbert] E. "The Friendly Islands." Union Conference Record, October 1, 1906.
"William Walter Palmer." FamilySearch, Intellectual Reserve. 2019. Accessed December 19, 2019. https://www.familysearch.org/tree/find/name?search=1&gender=male&birth=Auckland%2C%20New%20Zealand%7C%7C0&self=william%20walter%7Cpalmer%7C0%7C0.
Notes