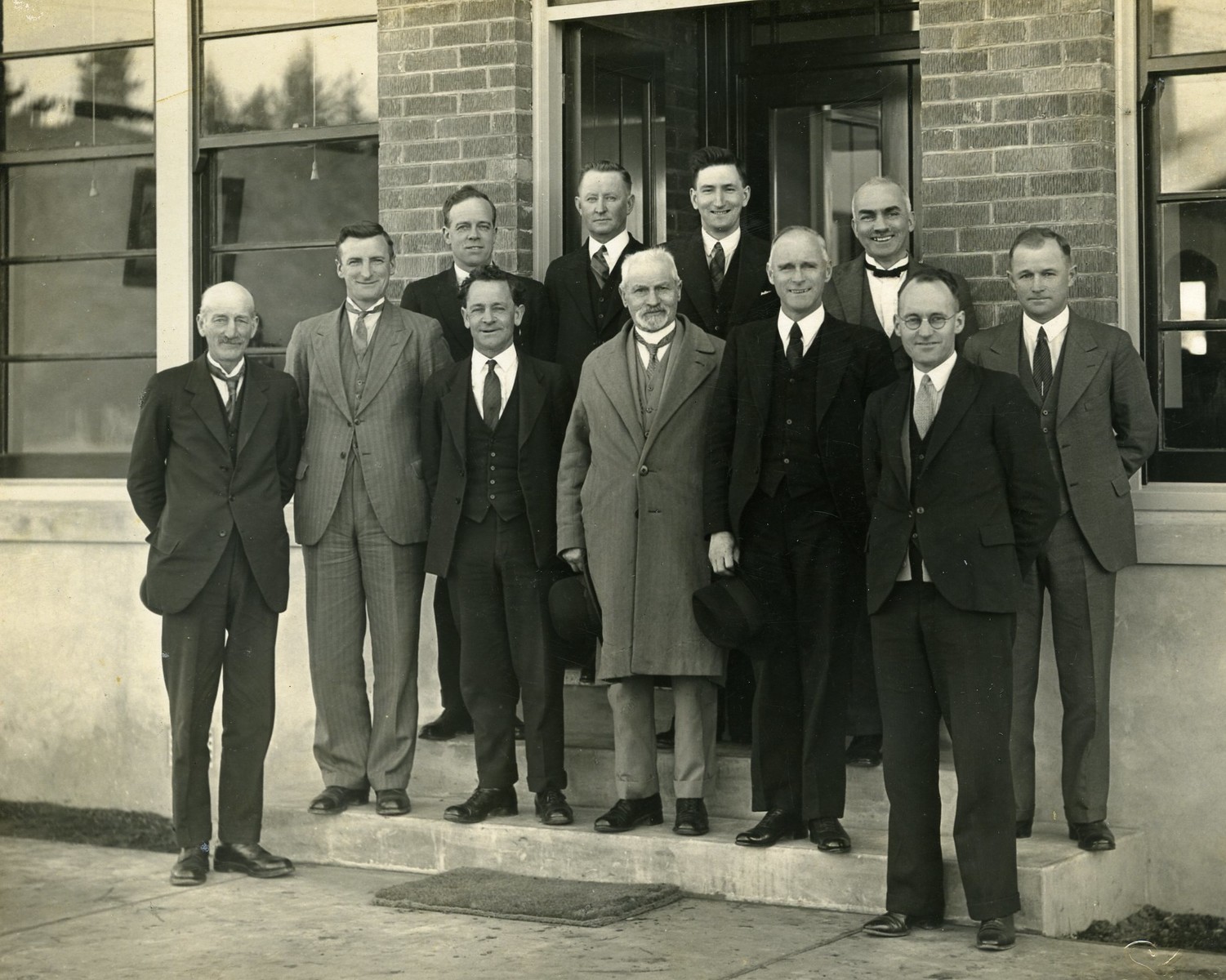 Amyes, Sidney Herbert (1857–1935)
×
Milton Hook, Ed.D. (Andrews University, Berrien Springs, Michigan, the United States). Hook retired in 1997 as a minister in the Greater Sydney Conference, Australia. An Australian by birth Hook has served the Church as a teacher at the elementary, academy and college levels, a missionary in Papua New Guinea, and as a local church pastor. In retirement he is a conjoint senior lecturer at Avondale College of Higher Education. He has authored Flames Over Battle Creek, Avondale: Experiment on the Dora, Desmond Ford: Reformist Theologian, Gospel Revivalist, the Seventh-day Adventist Heritage Series, and many magazine articles. He is married to Noeleen and has two sons and three grandchildren.
First Published: November 19, 2021
Sidney Amyes was a New Zealand national who strongly supported the Seventh-day Adventist Church with his means and influence in its early days in South New Zealand.
In 1844 Edmund Amyes married Elizabeth Ick in Shrawley, Worcester, England. They had thirteen children, eleven of them surviving to adulthood. About 1863 the family emigrated to New Zealand and settled in a similar bracing climate at Palmerston, north of Dunedin. Their ninth child, Sidney Herbert Amyes, had been born in the rural hamlet of Aston Eyre, Shropshire, England. He was, therefore, only six years old when his family boarded ship bound for the Antipodes. He was raised in the farming community of Palmerston.1
As a young adult Sidney left home and moved further north to the farmlands on the Canterbury Plains west of Christchurch and became a wealthy pastoralist in the Irwell district. He was a staunch Anglican (Episcopalian).2 In 1890 he married Maria Smart. Their four children were Harold Cyril (b.1891), Herbert Westby (b.1894), Clarence Gordon (b.1897) and Mabel Eileen Vesta (b.1900).3
Dedication to a New Faith
It was around the year 1895 that Maria's sister, a Seventh-day Adventist, visited and left her some literature to read which was instrumental in awakening an interest in Adventism. The following year, 1896, Edward Farnsworth pioneered mission work in Christchurch and the Amyes family fully accepted his message.4 A Sabbath School was started in their home at Irwell with the small group of believers until they constructed a church building for themselves.5 Sidney was the principal source of funds that built the Barbadoes Street church in Christchurch, the first Seventh-day Adventist meeting place in the South Island of New Zealand. He became its long-time elder and treasurer.6
Farnsworth valued the loyal support that Amyes provided, enlisting him in 1897 as a member of the New Zealand Conference executive committee. Sidney was to remain a committee member for thirty-seven years except for a two-year interval during Maria's final illness.7 He was also a New Zealand delegate at the Australasian Union Conference Sessions of 1899,8 19019 and 1908, all held at Cooranbong, New South Wales.10 In 1913 he was one of seven delegates representing New Zealand at the General Conference Session, Takoma Park, Washington, D.C. He paid his own travel expenses.11 Sidney was also a board member of the Christchurch Sanitarium and the Christchurch Health Food Cafe.12 Indeed, he was involved in all the major church projects in the early days of the New Zealand Conference. On one occasion the conference treasurer had no funds to pay the salaries of ministers and office staff so Sidney paid his estimated annual tithe as a lump sum in advance.13 The mission of the church in New Zealand was dependent on his largesse.
At the age of sixty-eight Maria died on July 24, 1929.14 Sidney was seventy-eight years old when he died on March 17, 1935. They are buried alongside each other in the Sydenham Cemetery, Christchurch.15
Sources
"Australasian Union Conference." Union Conference Record, July 31, 1899.
"Delegates to the Union Conference, 1908." Union Conference Record, September 7, 1908.
District of Canterbury. Marriage Certificates. Government of New Zealand Internal Affairs Department of Births, Deaths, and Marriages, Wellington, New Zealand.
"List of Delegates." Union Conference Record, July 17, 1901.
Pallant, J[esse]. "The New Zealand Conference." Union Conference Record, February 15, 1909.
Piper, H[arold] E. "Maria Amyes." Australasian Record, August 26, 1929.
P[retyman] C[ecil] H. "Our Delegation to the General Conference Session." Australasian Record, March 31, 1913.
Seventh-day Adventist Yearbooks. Washington, D.C.: Review and Herald Publishing Association, 1906-1935.
"Sidney Herbert Amyes." FamilySearch.org. Intellectual Reserve, 2020. Retrieved from https://www.familysearch.org/tree/pedigree/landscape/LZCR-T2G.
Smith, W[illiam] J. "Sidney H[erbert] Amyes." Australasian Record, April 15, 1935.
Townend, W. A[ustin], "Amyes of New Zealand." Australasian Record and Advent World Survey, June 6, 1955.
Notes