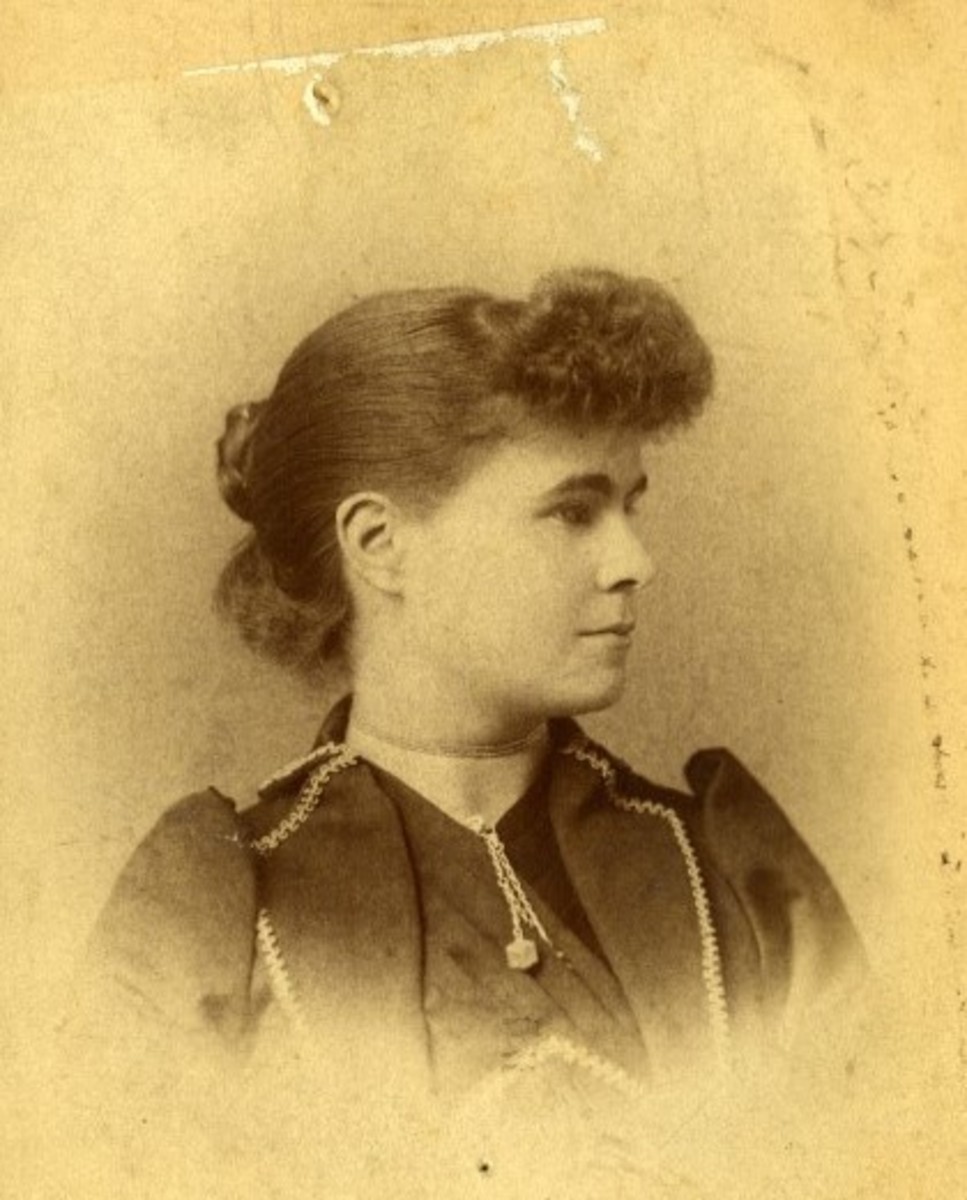 Green, Joseph Calvin (1870–1902) and Cleora E. (Hall) (1879–1963)
×
Milton Hook, Ed.D. (Andrews University, Berrien Springs, Michigan, the United States). Hook retired in 1997 as a minister in the Greater Sydney Conference, Australia. An Australian by birth Hook has served the Church as a teacher at the elementary, academy and college levels, a missionary in Papua New Guinea, and as a local church pastor. In retirement he is a conjoint senior lecturer at Avondale College of Higher Education. He has authored Flames Over Battle Creek, Avondale: Experiment on the Dora, Desmond Ford: Reformist Theologian, Gospel Revivalist, the Seventh-day Adventist Heritage Series, and many magazine articles. He is married to Noeleen and has two sons and three grandchildren.
First Published: January 3, 2022
Joseph Green and his wife, Cleora, were missionaries to Tahiti.
Early Life
Joseph Calvin Green was born in Hebron, Wisconsin, on October 30, 1870, to Luther and Julia (Graves) Green. His father was a farmer. His siblings were Albert Emmet (b. 1858), Luther Duane (b. 1860), Myrtle Lutheria (b. 1863), Lucy Rosalia (b. 1865), Erastus Nicholas (b. 1867), and Alice Cornelia (b. 1873).1
Joseph's older sister Myrtle (or "Mirtie") was a teacher and a role model for him. He attended Battle Creek College and taught in Wisconsin during 1889 and 1890. He then returned to Battle Creek and joined the Seventh-day Adventist Church, beginning work at the Review and Herald Publishing Association and learning the printing trade.2 On November 7, 1893, he married Cleora Hall in Battle Creek. Elder A.O. Tait performed the ceremony.3 Joseph continued his work as a printer until he and Cleora were scheduled to sail on the "Pitcairn" to the South Pacific.
Mission Service in Tahiti
The "Pitcairn" departed San Francisco on May 19, 1896, reaching Pitcairn Island on June 20.4 After a short stopover, the vessel sailed to Tahiti, arriving July 8. There they learned that a printer was needed to operate the mission press in Pape'ete, so Joseph and Cleora disembarked to begin the work of printing tracts in the Tahitian and Rarotongan languages for distribution.5 At that stage, it was considered expedient to have the work done on site, even under primitive circumstances, rather than utilize the more sophisticated printing establishments in California or Australia.
Elder Benjamin Cady, superintendent of the mission, reported that Joseph had circled the entire island several times so he could scatter the tracts he had printed. He added that both Joseph and Cleora had also visited Mo'orea Island to distribute more literature. Joseph, too, was the chosen elder of the Pā'ea Church to the west of Pape'ete, often assisting in their worship services. In his main role as printer, he apparently experienced little difficulty setting type in a foreign language. Cady wrote: "Brother Green learns the Tahitian language readily and is already quite a help in the work for that people."6
Nine months after arrival in Pape'ete, Cleora gave birth to Eldon Len on April 10, 1897.7 After three years in Tahiti, they made the choice to return to America to recover their health so they could then resume their post. On the sixth and final voyage of the "Pitcairn," it was found on reaching Tahiti on March 27, 1899, that Joseph was preparing to take his family on the more comfortable commercial steamer back to Battle Creek via California.8
Back in America
Recuperation in the cooler climate of Michigan included a resumption of work on the printing presses at the Review and Herald office. However, after two years, it was evident that a return to Tahiti would not be possible. Tragically, Joseph developed a brain tumour and died on February 14, 1902, at only 31 years of age.9
Cleora, who was employed at the Battle Creek Sanitarium, continued her work until a catastrophic fire destroyed it on December 30, 1902. For the next 10 years, she provided Bible work for the Michigan Conference. Then, in 1913, she married Elder Edwin Webster, who was 17 years her senior. They were transferred to the Illinois Conference where Cleora served as Sabbath School secretary for four years. Their next assignment was at the Grants Pass Church in Oregon. Edwin passed away in Grants Pass in 1935, and Cleora returned to Michigan, continuing her Bible work until 1951. Her last four years were spent receiving care at the Adventist Home in Livingston, Columbia County, New York. She passed away on September 26, 1963, at the age of 83.10
Sources
Cady, B[enjamin] J. "Society Islands." ARH, October 6, 1896.
Cady, B[enjamin] J. "The Society Islands." The Missionary Magazine, March 1899.
"Cleora E (Hall) Webster." Find A Grave Memorial, 2015. Accessed July 5, 2020. https://www.findagrave.com/memorial/142552338/cleora-e-webster.
Crothers, W[illiam] M. "News From the Pitcairn." ARH, June 13, 1899.
Graham, John E. "News From the Pitcairn." ARH, September 1, 1896.
"Joseph Calvin Green." FamilySearch.org, Intellectual Reserve, 2020. Accessed June 3, 2020. https://www.familysearch.org/tree/pedigree/landscape/9KZL-CDT.
"Joseph Calvin Green." FamilySearch.org, Intellectual Reserve, 2020. Accessed July 5, 2020. https://www.familysearch.org/ark:/61903/1:1:N3NV-J3K.
"Joseph Calvin Green." FamilySearch.org, Intellectual Reserve, 2020. Accessed July 5, 2020. https://www.familysearch.org/ark:/61903/1:1:QG24-NXC1.
Lane, S[ands] H. "Joseph C. Green." ARH, March 18, 1902.
Notes