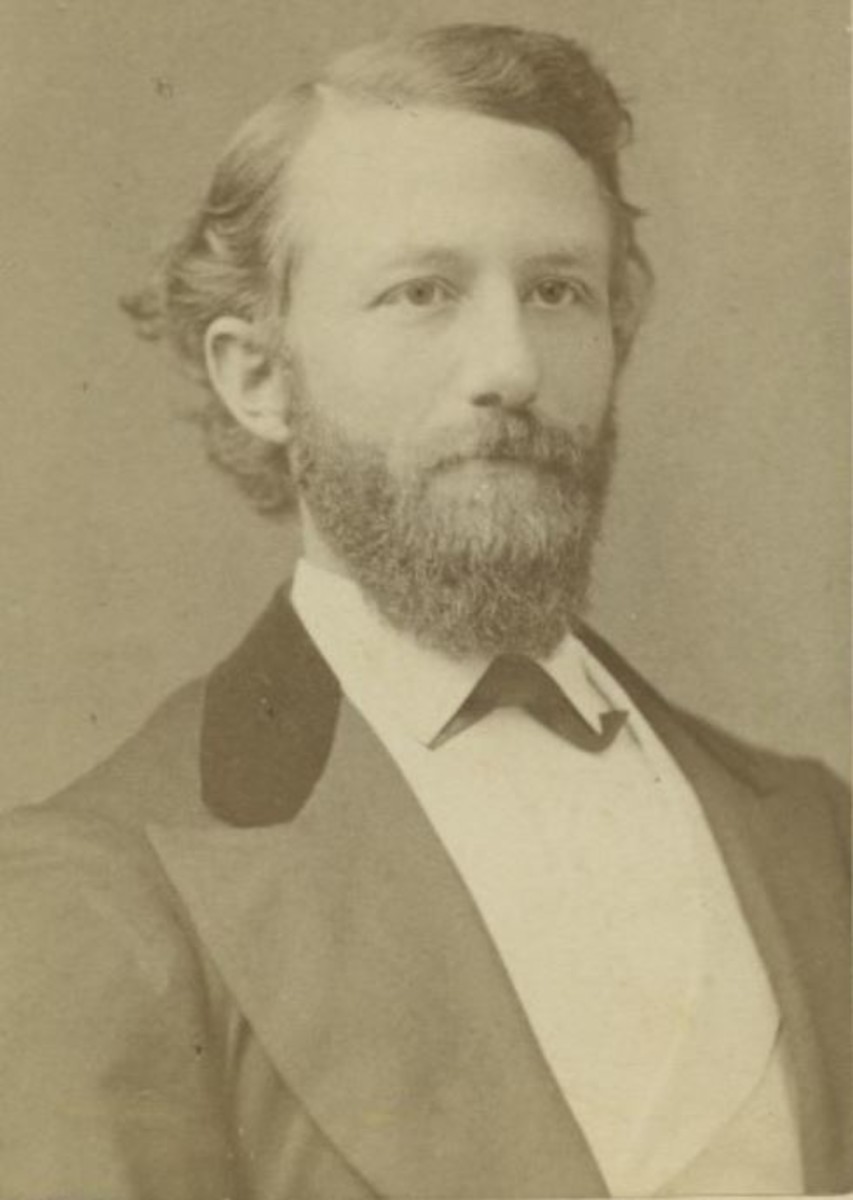 Brownsberger, Sidney (1845–1930)
×
Michael W. Campbell, Ph.D., is North American Division Archives, Statistics, and Research director. Previously, he was professor of church history and systematic theology at Southwestern Adventist University. An ordained minister, he pastored in Colorado and Kansas. He is assistant editor of The Ellen G. White Encyclopedia (Review and Herald, 2013) and currently is co-editor of the forthcoming Oxford Handbook of Seventh-day Adventism. He also taught at the Adventist International Institute for Advanced Studies (2013-18) and recently wrote the Pocket Dictionary for Understanding Adventism (Pacific Press, 2020).
First Published: August 25, 2020
Sidney Brownsberger was an Adventist educator and administrator. He played a significant role during the early development of Battle Creek College (Andrews University) and Healdsburg College (Pacific Union College). He was considered a "pioneer" in the development of Adventist education.1
Early Life, Marriage, and Family
Sidney Brownsberger was the youngest of eight children born to John and Barbara Brownsberger. The family migrated westward from Pennsylvania to Ohio where Sidney was born September 20, 1845.2 He completed his early studies at Baldwin University in 1865 and then went on to graduate with a Bachelor of Arts degree from the University of Michigan. While he was a student in Ann Arbor, he heard about Seventh-day Adventist beliefs from another young man who was not himself an Adventist. Brownsberger contacted the denomination and requested literature. When he received Adventist literature, he was challenged to study the Bible carefully.3 Without so much as a single Bible study, he started keeping the seventh-day Sabbath in 1868 during his junior year. Upon graduation he served as superintendent of schools in Maumee, Ohio and then Delta, Ohio.4
In 1873 church leaders invited Brownsberger to come church headquarters to lead the nascent Battle Creek College. It was hoped that with his educational background he could provide more "opportunity for the study of the languages, and other high branches."5 During that first year (1873-1874) he served for one term as secretary of the General Conference. He served as college president from 1874 to 1881. During that first school year he wedded Florida Donna Camp (1852-1944) on November 17, 1874 with James White officiating as the minister.6 Together they had two children, Helen S. (Berdena, Birdie) (1875-1970) and Mary "Daisy" (1879-1970).7 When people challenged Sidney Brownsberger about why the denomination was investing money in constructing a brick building for a college, according to W. C. White, he replied: "When the Lord comes, Adventists expect to leave their farms, their business, and their homes, and take their brains with them."8 Brownsberger was an innovative leader who served as a builder helping to coordinate the construction and expansion of Bell's "Select School" into a respectable Adventist college. Both Brownsberger and Bell worked closely together until the closure of Battle Creek College during the 1882-1883 school year. Both Bell and Brownsberger would leave Battle Creek for other educational horizons.
Brownsberger for his part left to respond to the call to begin an Adventist college on the west coast, Healdsburg Academy (soon to be called, Healdsburg College, which today is known as Pacific Union College) where he served as the first president from the time of its founding in 1882 through 1886.9 As a leader he emphasized practical education and Christian service. His tenure with official church employment tragically came to an end through a scandalous divorce. When Florida Camp presented divorce papers, Sidney decided not to oppose her decision. Subsequently, he married his secretary, Edith Donaldson (1862-1948). During this time they worked primarily in California, where Edith worked as a music teacher. Together they had three children: Ethel Marylin (1888-1966) who would served as medical director of the White Memorial Hospital in Los Angeles, California; John Failor (1891-1985) who served as superintendent of the Mountain Sanitarium in Fletcher, North Carolina; and Sidney Burton (1901-1993) who went as a missionary to India. All three of his children from his second marriage became medical doctors.10
Later Years
In 1909 Sidney Brownsberger found a renewed lease on church service by actively assisting with the founding of the Asheville Agricultural School and Mountain Sanitarium near Fletcher, North Carolina. He remained active with this school, helping his son, John, who served as medical director, until 1920. During this time, as his health allowed, he taught a small community elementary school.11
At the time of his death, on August 13, 1930, Sidney Brownsberger was living with his son, Dr. John F. Brownsberger at Fletcher, North Carolina.12 He is buried in Riverside Cemetery in Asheville, North Carolina.13
A small collection of his papers is accessible at the Center for Adventist Research at Andrews University, Berrien Springs, Michigan.14 Additional primary source correspondence exists in the files of the Ellen G. White Estate and the General Conference Archives, both located in Silver Spring, Maryland.
Sources
Brownsberger, Sydney. "An Important Question." ARH, June 21, 1877.
"Death of Professor Brownsberger." ARH, Sept. 11, 1930.
General Conference Committee. "The Fall Term of School." ARH, August 5, 1873.
https://www.ancestry.com/family-tree/person/tree/118714680/person/180177169031/facts. Accessed December 9, 2020.
https://www.findagrave.com/memorial/60194915/sidney-brownsberger. Accessed December 9, 2020.
Johnsen, Leigh. "Brownsberger and Battle Creek: The Beginning of Adventist Higher Education." Adventist Heritage Magazine 3 (Winter 1976).
McCumber, Harold Oliver. Pioneering the Message in the Golden West. Mountain View, CA: Pacific Press, 1946.
Michigan, U.S., County Marriage Records, 1822-1940 [database on-line]. Lehi, UT, U.S.A.: Ancestry.com Operations, Inc., 2016. Accessed December 9, 2020.
Shuler, J. L. "Prof. Sidney Brownsberger." ARH, Oct. 2, 1930.
Smoot, Joseph Grady. "Sidney Brownsberger." In The Ellen G. White Encyclopedia, eds. Denis Fortin and Jerry Moon. Hagerstown, MD: Review and Herald, 2013.
Seventh-day Adventist Encyclopedia. Second revised edition. Hagerstown, MD: Review and Herald Publishing Association, 1996. S.v. "Sidney Brownsberger."
White, William C. "A Few More Years." ARH, July 31, 1919.
Notes