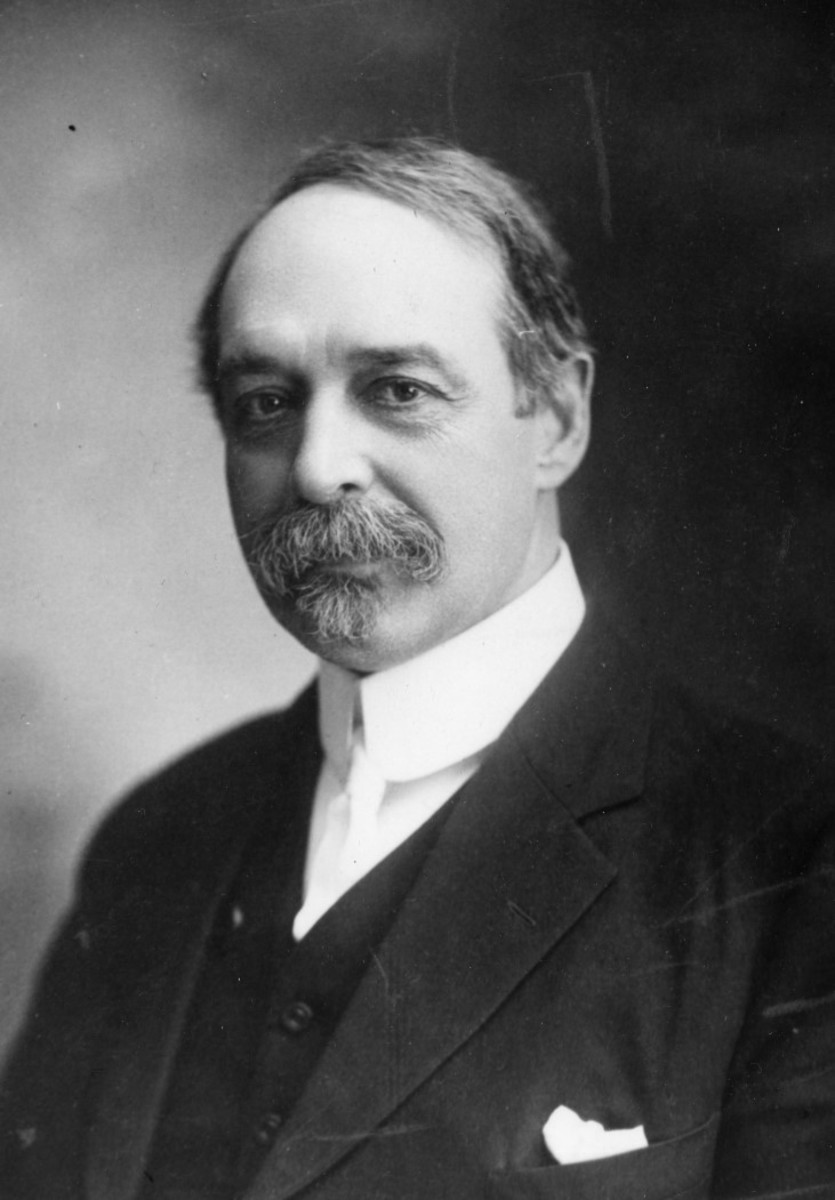 Richards, Halbert Marshall Jenkin (1869–1956)
×
Milton Hook, Ed.D. (Andrews University, Berrien Springs, Michigan, the United States). Hook retired in 1997 as a minister in the Greater Sydney Conference, Australia. An Australian by birth Hook has served the Church as a teacher at the elementary, academy and college levels, a missionary in Papua New Guinea, and as a local church pastor. In retirement he is a conjoint senior lecturer at Avondale College of Higher Education. He has authored Flames Over Battle Creek, Avondale: Experiment on the Dora, Desmond Ford: Reformist Theologian, Gospel Revivalist, the Seventh-day Adventist Heritage Series, and many magazine articles. He is married to Noeleen and has two sons and three grandchildren.
First Published: October 4, 2020
Halbert M. J. Richards was a pastor-evangelist and president of four conferences in the North American Division. Though limited by health difficulties during his final decades of labor, Richards' highly-varied service to the church spanned nearly 65 years.
Early Life and Conversion
Halbert was born to Methodist lay preacher William Jenkin Richards (1843-1924) and his wife Margaret (Thomas Richards (1844-1920) on May 5, 1869, at Mineral Point, Wisconsin. 1 The Richards' heritage was found among the ancient Celtic clans of Wales and Cornwall. When Halbert was seven years old the family moved back to their original village of Redruth, Cornwall, and later to Grantham, Lincolnshire, where Halbert began his schooling. He developed tuberculosis so they moved south to Exeter, Devonshire, in order to live in a warmer climate. A baby brother, his only sibling, was born and named John Charles Norman. As a teenager Halbert learned the jewellery trade, specializing in watch-making and repairs. On Sundays he was often sent by his father to preach in tiny rural churches nearby.2
The specter of imminent death from tuberculosis naturally caused Halbert to think a lot about the afterlife. In 1885 Seventh-day Adventist evangelists J. H. Durland and Sands Lane conducted a short series in Exeter, beginning with the topic "Where are the Dead?" It captured Halbert's attention and a little later he heard them preach about the Saturday Sabbath. He began to observe the day, his father giving no resistance to his resolve.3
Believing his health might improve if he returned to America, Halbert sailed to New York, arriving July 4, 1886. He travelled on to Milwaukee, Wisconsin, where he briefly led a small group of Adventist believers and supported himself by repairing watches. Soon after he moved to Atlantic, Iowa, to work with an uncle in a jewellery shop. Once again Seventh-day Adventist preachers came to town and conducted evangelistic meetings. Those men, Ira Hankins and James Willoughby, won enough converts to form a congregation of approximately 30 with Halbert M. J. Richards as their lay preacher. He himself was baptized during the Spring of 1887 in the freezing waters of nearby Troublesome Creek and testified that the bracing experience cured his tuberculosis. He did some work as a colporteur in Ottumwa, Iowa, but continued at the same time to do watch repairs in order to raise enough money to pay for his parents to join him in America.4
Early Ministry in Iowa
Richards did self-supporting Bible work in the Ottumwa/Sigourney district from the Fall of 1887 until the end of 1888. In January 1889 he received word that he was urgently needed to assist Elmer Gardner with evangelistic work in Leslie, south of Osceola, and later in Lacelle. In the same year he served as Home Missionary secretary of District No.7 in the Iowa Conference. During his first year he was only paid travel expenses and given meals and lodging by church members wherever he worked. In 1890 he assisted with tent evangelism in the rural centers of New Market and Ladoga, and from that time onwards received a regular wage and held a ministerial license from the Iowa Conference.5 He had no formal college or seminary training.
Conference officials assigned Richards to assist Judson Washburn in a series of meetings at Davis City in 1892. There Halbert met Berta Capitola Sylvester (known as Bertie), a teacher at the local public school and organist for the meetings. From their very first encounter love blossomed. They were married the following spring in Davis City on May 17, 1893.6 Two children were born into their home, Harold Marshall Sylvester Richards (1894-1985) and Kenneth David Newton Richards (1896-1971).7
During the annual camp meeting in the Iowa Conference, May 23-31, 1897, Halbert M. J. Richards was one of four men ordained to the gospel ministry.8 His pattern of work continued unabated, evangelizing from town to town. In the summers a tent was pitched to hold the audience and his family endured the privations of living in a small tent alongside. Meetings in the winters were held in hired halls or schools while the family was hosted by fellow believers. These conditions continued throughout their stay in Iowa.9
Multiple Roles in Colorado
In 1899 Richards experienced a recurrence of respiratory problems so church officials arranged for him to transfer to the higher altitude of Denver, Colorado. For thirteen years he ministered in the Colorado Conference, assigned to various pastoral and administrative roles including conference vice president and conference secretary during some of those years.10
Richards became the main advocate and fund raiser for the 1907 establishment of the Eastern Colorado Academy (later Campion Academy). He also built his own house at Loveland, the only residence he ever possessed. It provided some stability for his family instead of frequently moving with tent campaigns. Later, he purchased a small acreage further west at Palisades at the foot of Grand Mesa.11
Conference President in the Northeast and Southwest
Richards was elected as the president of the East Pennsylvania Conference in 1912 and remained there until 1917.12 During that time sons Harold and Kenneth grew to be independent and Bertie was able to accept departmental work in the conference office. For fourteen years, wherever Halbert served, she carried the roles of Sabbath School, Education and Young People's director with outstanding efficiency.13
Richards moved from the East Pennsylvania presidency to the same position in the Ontario Conference (1917-1918), the Texico Conference (1918-1921) and the Arkansas Conference (1922-1926). During the first half of 1922 he assisted his successor in the Texico Conference and helped with the Lake Grove Navajo Indian Mission.14
Final Decades in California
In his late 50s Richards began to suffer cardiac problems so he accepted lighter responsibilities. In 1927 he commenced as chaplain at the St Helena Sanitarium, California, and then pastored at the Mountain View church until 1932, followed by East Long Beach church.15 He and Bertie then rented a cottage at Glendale Sanitarium.16 Halbert assisted with chaplaincy but most of the time helped his son, H.M.S. Richards, with his radio broadcasts, then called Tabernacle of the Air (later Voice of Prophecy).17
Richards finished work with his son in January 1952.18 He and Bertie were as poor as the proverbial church mice, having no home nor income except a tiny allowance from church funds.19 Family did not abandon them. Any medical emergencies, such as surgery for Bertie's failing eyesight, prompted plaintive pleas for extra funds from the General Conference treasury and those needs were always met.20
Halbert M. J. Richards passed away at age 87 in Glendale, California, on May 25, 1956, and was interred at Montecito Memorial Park, Loma Linda.21 Bertie passed away a decade later on June 15, 1966, at age 96. She also rests in the family plot at Montecito Memorial Park.22
Sources
"Berta Capitola (Sylvester) Richards." Find A Grave. Memorial ID no. 157195791. Accessed March 21, 2021. https://www.findagrave.com/memorial/157195791/berta-capitola-richards
Cason, Virginia. H.M.S. Richards: Man Alive! USA: Freedom House, 1974.
Edwards, Robert E. H.M.S. Richards. Hagerstown, MD: Review and Herald, 1998.
"Halbert Marshall Jenkin Richards." FamilySearch. Accessed March 11, 2021. https://www.familysearch.org/tree/pedigree/landscape/LWQN-5VT.
"Halbert M.J. Richards obituary." Pacific Union Recorder, June 18, 1956.
Plummer, L. Flora. "Iowa Conference Proceedings." ARH, June 29, 1897.
Richards, H. M. J. Sustentation Files. RG33, Box 9772. General Conference of Seventh-day Adventists Archives, Silver Spring, Maryland (GCA).
Seventh-day Adventist Yearbook. https://www.adventistyearbook.org/.
Notes