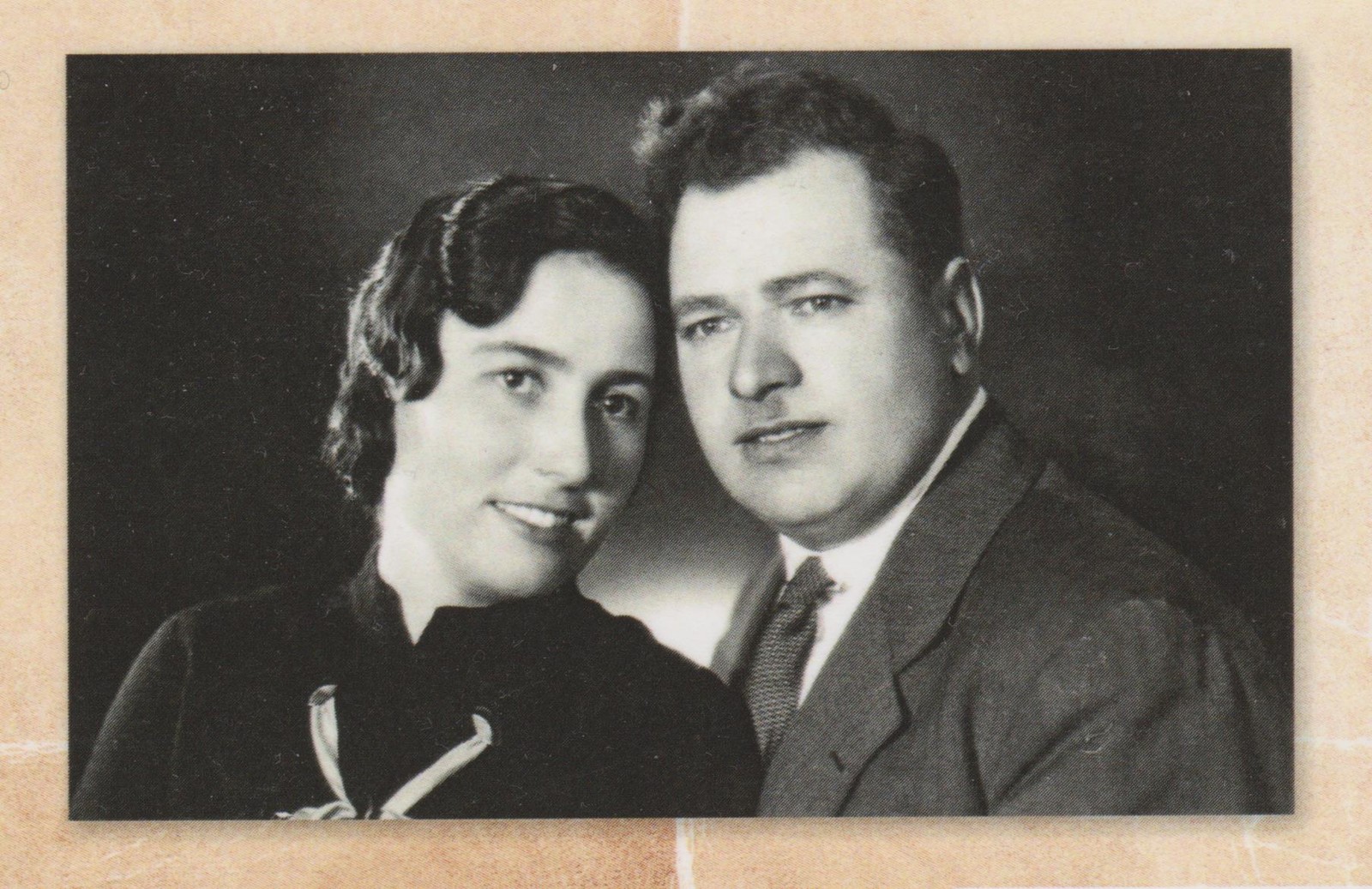 Rodionov, Pavel Vasilevich (1903–1964)
×
Milton Hook, Ed.D. (Andrews University, Berrien Springs, Michigan, the United States). Hook retired in 1997 as a minister in the Greater Sydney Conference, Australia. An Australian by birth Hook has served the Church as a teacher at the elementary, academy and college levels, a missionary in Papua New Guinea, and as a local church pastor. In retirement he is a conjoint senior lecturer at Avondale College of Higher Education. He has authored Flames Over Battle Creek, Avondale: Experiment on the Dora, Desmond Ford: Reformist Theologian, Gospel Revivalist, the Seventh-day Adventist Heritage Series, and many magazine articles. He is married to Noeleen and has two sons and three grandchildren.
First Published: February 24, 2021
Pavel Rodionov was a Russian by birth and a mission pioneer in Manchuria and Mongolia. In 1949 he transferred to Australia as the first Seventh-day Adventist minister to nurture any of the many groups who had migrated from Europe to Australia after the Second World War. He established the Russian church in Sydney before his premature passing.
Early Experience
Pavel Vasilevich Rodionov was born November 6, 1903, near Orenburg, Russia, just north of the border with Kazakhstan.1 His name generally appears in its Anglicised form as Paul V. Rodionoff. His father, Vasily, was an engineer. His mother passed away when he was only six years old. Paul was raised by his grandparents. In 1922 Vasily was appointed by the government railway authorities to go east to Harbin, Manchuria, and work on improvements to the Trans-Manchurian Railway. The railway was a short cut through Manchuria, extending from the Trans-Siberian Railway at Chita to Vladivostok on the coast. When Paul was 18 years old, he joined his father in Harbin, a city known as "The Moscow of the Orient" because its population included approximately 100,000 Russians.2
Soon after arrival in Harbin, Paul attended a series of meetings conducted by Elder Theophil Babienco and was baptized. His father threatened to kill him for leaving the Russian Orthodox Church, but eventually he, too, was baptized.3 The following year, 1923, Paul entered the Bible Training School at Harbin, an institution started that year by Babienco and Max Popow (otherwise Popov). Classes were held in the morning hours and the afternoons were spent gaining practical experience by selling literature and inviting people to evangelistic crusades.4 Paul remained in training until mid-1925. He married a fellow student, Vera Ivanovna Belskaya, on June 28, 1925, in Harbin.5
Service in the Far Eastern Division
Paul and Vera were first assigned to evangelize Manzhouli, west of Harbin, along the Trans-Manchurian Railway. It was located within sight of the Russian border. Their first child, Leonid, was born there in 1926. Another son, Alec, was born there in 1928, but sadly died with dysentery when only six months old.6 Mission services were always held in the family home and Paul traveled along the railway line to extend his influence. At one stage Popov visited the area and baptized 34 converts.7
Late in 1928 Paul was transferred to Tientsin and, once again, he held evangelistic services in the family home. Daughter Elena (Helen) was born there in 1930. Mission plans were being made for Paul and his family to enter Mongolia, renowned for its resistance to Christian missions. It was deemed advisable to use medical work as a means of gaining a foothold. For that reason, in June 1932, Paul began almost 12 months of medical training at the North China Sanitarium and Hospital at Kalgan (Zhangjinkou). He also studied the Mongolian language.8
In May 1933 Paul and Vera and their two children, Leonid and Elena, began 12 years of pioneer mission work in Mongolia. Two years into their assignment, the Russian government sold the Trans-Manchurian Railway and recalled their workers, including Paul's father and family of six. On arrival in Russia they, like most other returning families, were discovered to own considerable luggage and the Communist government labeled them as capitalists. They were sent to a gulag and never heard of again.9
Elder J. Maltsev had established a mission station inside Mongolia at Chahar, using Kalgan in China as his source for supplies. Paul took his family there to wait while he went ahead to build a mission home further west at Durbut (Siziwang), approximately 200 kilometers from Kalgan. For a little while before completing their home, they lived in a Mongolian yurt at Durbut. A protective wall was built around the mission compound to protect against wolves. The mission was just a dot in the midst of a flat grassy landscape that merged to the west into the Gobi Desert. Winters were bleak. The local people practiced a form of Buddhism. Medical work proved to be the best method to break down prejudice. Paul established a clinic in his compound and three to six patients would attend each day. He would travel on horseback to visit the hospitable nomadic herdsmen scattered to all points of the compass. Later, he bought a motor-bike. The family would make an annual trip to Kalgan in the mission Dodge truck in order to get general supplies. The invading Japanese confiscated the truck in 1939, so Paul bought an old Model-T Ford, an inferior substitute that had to serve throughout the Second World War years. They took no holidays during their 12 years in Mongolia. Two more children were born into the family, Nina in 1935 at Turbut, and Tatiana in 1940 in Kalgan. Unfortunately, Tatiana died of pneumonia when still an infant.10
From 1939 through 1945 the Rodionoff family lived under the Japanese invasion. On one occasion Vera and Leonid, suspected of collaborating with the Russians, were questioned with a gun held to their head. On another occasion, when Paul was alone at the mission station, he was arrested briefly and questioned under suspicion of being a Russian spy. Later, Paul and Leonid were arrested and placed in the same prison in Kalgan. Different methods of torture were used on Leonid, one forcing him to swallow liters of water and then stomping on his abdomen. The Japanese officer wanted him to sign a statement to incriminate Paul, but he was resolute. Leonid was scheduled to be executed, but the night before the horror the Japanese were overtaken, leaving the prison open for all to return home. He suffered lifelong back injuries as a result of his ordeal. Under these trying conditions the Rodionoff family continued to minister to the local Mongolians until 1945.11 The Mongolians were pleased to have medical support, but they were resistant to conversion and baptism.
Leaving Durbut, Paul served briefly in the Kalgan church and then transferred to Peiping (Beijing), China. In October 1947, while ministering in Beijing, he was selected to conduct a two-month crusade far inland at Lanchow (now Lanzhou) in the Gansu Province. A large group of Russian refugees had fled to the place to escape religious persecution in Sinkiang (now Xinjiang).12 Twenty were baptized, mainly young people.13 He was then appointed to care for the Seventh-day Adventist Russian church in Shanghai, a congregation of approximately 60 members. It was there that Paul was ordained on January 21, 1948.14 Their few years of peace were threatened by the Chinese civil war between the Nationalists and the Communists. By January 1949 the Communist armies were approaching Shanghai and Paul, knowing the experience of his father at the hands of Russian Communists, decided it was time to leave for safer quarters. He and Vera renounced their Russian citizenship, deliberately becoming stateless so that they could apply to the United Nations office for resettlement elsewhere. Their request was granted and they successfully applied to the Australian Consulate for permission to emigrate down under. The General Conference paid their air fares from Hong Kong to Sydney via Manilla and Darwin.15
Transfer to Australia
Paul and his family arrived in Australia, on April 22, 1949, to minister to Russian members in Sydney.16 Following the Second World War, many thousands of European migrants were given assisted passage to Australia. Little villages of basic huts were quickly erected for their temporary housing until they could find employment and start a new life. Paul busied himself visiting these sites, conducting evangelistic meetings, distributing Russian, Croatian, and German tracts, enrolling them in the Russian-language Voice of Prophecy lessons, and helping them to find jobs, furniture, and their own housing.17 As the first ethnic Seventh-day Adventist minister in Australia, he traveled to far-flung migrant centers such as Greta and the Hunter Valley in New South Wales and Benalla in Victoria. In Sydney, where his work was centered, a hall owned by the British and Foreign Bible Society was rented for Sabbath services. For 15 years Russian-speaking Poles, Croatians, Ukrainians, and Hungarians gathered with Russian nationals in a vibrant and expanding community of believers under Paul's leadership.18 The group was officially organized into a church in 1951. By 1955 they numbered 46 baptized members. Paul also broke new ground by marketing the Russian language Voice of Prophecy lessons that more than 70 individuals studied further afield in New Guinea, Victoria, and South Australia.19
End of the Journey
In 1963 a plot of land was finally purchased in Strathfield, suburban Sydney, with plans to build a church for the Russian congregation. Before he became ill, Paul had the satisfaction of knowing that their building fund was growing and construction would soon begin.20 Sadly, despite radiotherapy, his cancer spread and took his life on January 25, 1964.21 The completed Russian Church was dedicated on September 24, 1966, a lasting testimony to Paul's faithful work.22
Vera was blessed with longevity, although she endured blindness during her last few years. She passed away peacefully on August 25, 2005, at age 98. She and Paul rest side-by-side in the vast necropolis at Rookwood, Sydney. Their headstone carries the essence of their life-long witness: "I know that my Redeemer liveth."23
Sources
Brown, R[eginald] K. "Opening New Russian Church." Australasian Record and Advent World Survey, February 6, 1967.
Christensen, Otto. "Symposium in Behalf of the Mongolian Mission, S.D.A., Peiping, April 11, 1935. China Division Reporter, July 1, 1935.
Mount, Bessie, "With Our Workers in Lanchow, China." Australasian Record, February 16, 1948.
Paul Rodionoff Biographical Information Form. South Pacific Division of the General Conference Archives, Avondale University College, Cooranbong, New South Wales. Work Service Records. Folder: Paul Rodionoff. Document: "Biographical Information Form."
"Paul Rodionoff." Find A Grave Memorial, 2021. Accessed June 28, 2021. https://www.findagrave.com/memorial/181502440/paul-rodionoff.
"Pavel Vasilevich Rodionoff." FamilySearch, Intellectual Reserve, 2021. Accessed June 18, 2021. https://www.familysearch.org/tree/pedigree/landscape/LTWV-ZLT.
Popow, M[ax]. "Among the Churches in the Sungali-Mongolian Mission." Far Eastern Division Outlook, September 1927.
Roque, Carlos. "Glad Tidings to Migrants." Australasian Record, July 31, 1950.
Rodionoff, P[aul] V. "Experiences Among the Russian Believers in China." Australasian Record, May 30, 1949.
Rodionoff, P[aul] V. "Russians and Slavs Studying Bible Correspondence Courses." Australasian Record and Advent World Survey, November 14, 1955.
Strahle, J[ohn] J. "Literature Work in Harbin." Far Eastern Division Outlook, January 1925.
"The international character of the Seventh-day…" Australasian Record, May 16, 1949.
Tudor, Nina (Rodionoff), Len Rodionoff and Joan Webb. Footsteps of Faith: The Rodionoff Story. [Sydney, Australia]: Linda Ruth Brooks Publishing, 2014.
Tudor, Ralph. "He Knew the Fellowship of Christ's Sufferings." Australasian Record and Advent World Survey, March 2, 1964.
Notes