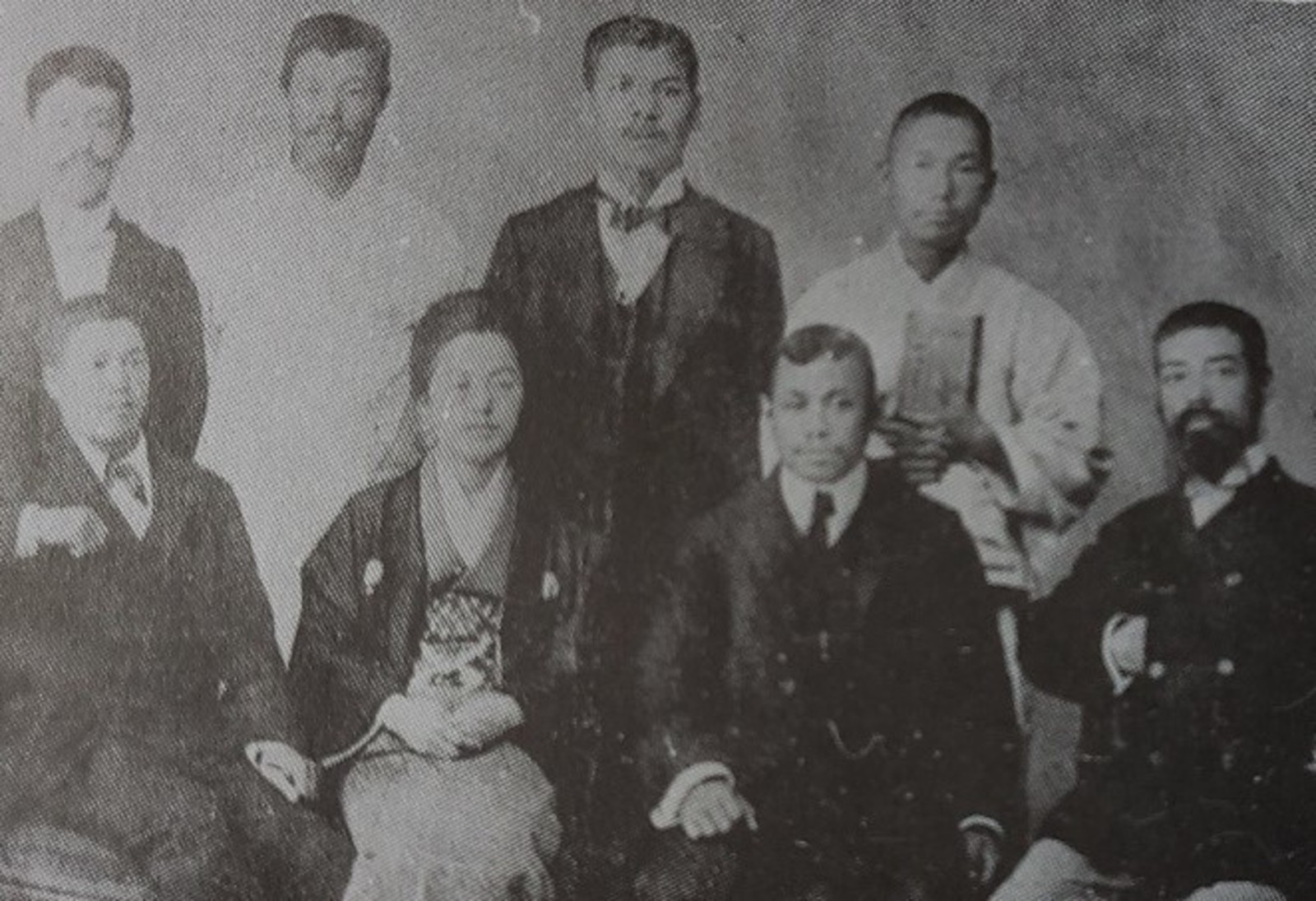 Sohn, Heung-Cho (died 1928)
×
Kuk Heon Lee graduated from Sahmyook University (B.A.), Newbold College (M.A.), and Sahmyook University (Ph.D.). From 1990 to 2009, he served as a pastor at Korean Union Conference. In 2010, he joined Sahmyook University as a lecturer and professor at the Theology Department. His research and teaching interests are in Church History. He wrote several books and published several papers on the subject. Currently, he is also the Dean of Planning at Sahmyook University.
First Published: April 27, 2021
Heung-Cho Sohn was the first Korean Adventist to be baptized in Japan along with Eung-Hyun Lee, who laid the foundation for the Korean Adventist Church.
Background
Heung-Cho Sohn, a member of the Presbyterian Church in Daegu, Gyeongsang Province,1 learned of the Adventist Church in May 1904 while staying in Kobe, Japan, while waiting to go to Hawaii as an immigrant laborer. Eung-Hyun Lee led him to the Kobe Adventist Church. An eye disease had forced Eung-Hyun Lee to stay in Kobe for an additional 20 days. As a result, he took Heung-Cho Sohn along with him when he studied the Bible at the Adventist Church. Kuniya Hide and Dr. S. A. Lockwood, the director of Kobe Adventist sanitarium, taught them the Adventist message.2 Heung-Cho Sohn and Eung-Hyun Lee were baptized at Nunoviki Falls on the mountain behind Kobe Adventist Church at dawn on June 12, 1904. After his baptism, Eung-Hyun Lee started for Hawaii, but Heung-Cho Sohn returned to Korea. While traveling back to Korea, he discussed with Hyung-Joo Im, another passenger on board the ship, what he had learned about Adventisn.3
Ministry in Korea
Heung-Cho Sohn had first met Hyung-Joo Im when he was still in Kobe. At that time, Hyung-Joo Im had been waiting for passage back to Korea from Hawaii. Heung-Cho Sohn introduced Kuniya Hide to Hyung-Joo Im, because he had already studied with Kuniya. Hyung-Joo Im accepted his offer, because he had a question about the Sabbath. But Hyung-Joo Im, however, disagreed with what Kuniya Hide presented and broke off the studies.4
Heung-Cho Sohn, however, had a serious discussion with Hyung-Joo Im about the message of the Sabbath on the voyage to Korea. As a result, Hyung-Joo Im accepted the message of the Adventist Church and decided to establish an Adventist congregation in Korea. Heung-Cho Sohn and Hyung-Joo Im arrived at Incheon Port via Busan and Mokpo in about 20 days. Hyung-Joo Im then went to Jinnampo, and Heung-Cho Sohn traveled to his hometown, Kyungsan-do. 5
Heung-Cho Sohn introduced the Sabbath teaching to more than 100 people in the middle area (Hichu or Haeju) of Jinnampo and Jemulpo, but failed to establish a church. When he heard that the headquarters of the Korean Adventist Church had been established in Jinnampo in March 1905, he visited Gi-Ban Im. Then in April of that year, he contacted Kobe and invited Kuniya Hide to Korear6
Heung-Cho Sohn presented the Adventist message in Dongrae, Busan. As a result, the Dongrae area eventually had 35 believers. Heung-Cho Sohn sent a letter to Kuniya Hide in Japan listing a number of religious questions and begged him to visit Dongrae area when he came to Korea. Kuniya Hide visited Korea for a second time in December 1905, when he stayed in Dongrae for two days and taught the Bible to the Adventists there. About 30 Adventists observed the seventh-day Sabbath under Heung-Cho Sohn's guidance.7 However, during this period, the focus of the Korean Adventist Church mainly centered on Jinnampo, its headquarters. Therefore, church leadership did not visit the Dongrae area of Busan. As a result, most church members, including Heung-Cho Sohn, drifted away.8
Later Life
After a long absence, Heung-Cho Sohn came back to the church in 1927 and was rebaptized at the Kyungsan Adventist Church. After working hard as a colporteur in Daegu, he died in April 1928, where the headquarters of the South Chosen Mission was located. At that time, a council meeting of the South Chosen Mission was under way, so all the delegates attended his funeral.9
Sources
Field, F. W. "Japan." ARH. May 4, 1905.
Hide, Kuniya. "Korea and Japan." ARH. March 1, 1906.
Lee, Yung Lin. A Comprehensive Study in the History of the Adventist Church in Korea. Seoul: Sunmyung Cultural Press, 1968.
Lockwood, S. A. "The Message Entering Korea." ARH. August 25, 1904.
Oh, Man Kyu. History of One Hundred Years of Korean SDA, 1904-1945. Seoul: Korean Publishing House, 2010.
Yu, Young Soon. "History of Fifty Years of Korean SDA." Church Compass. October 1954.
Notes