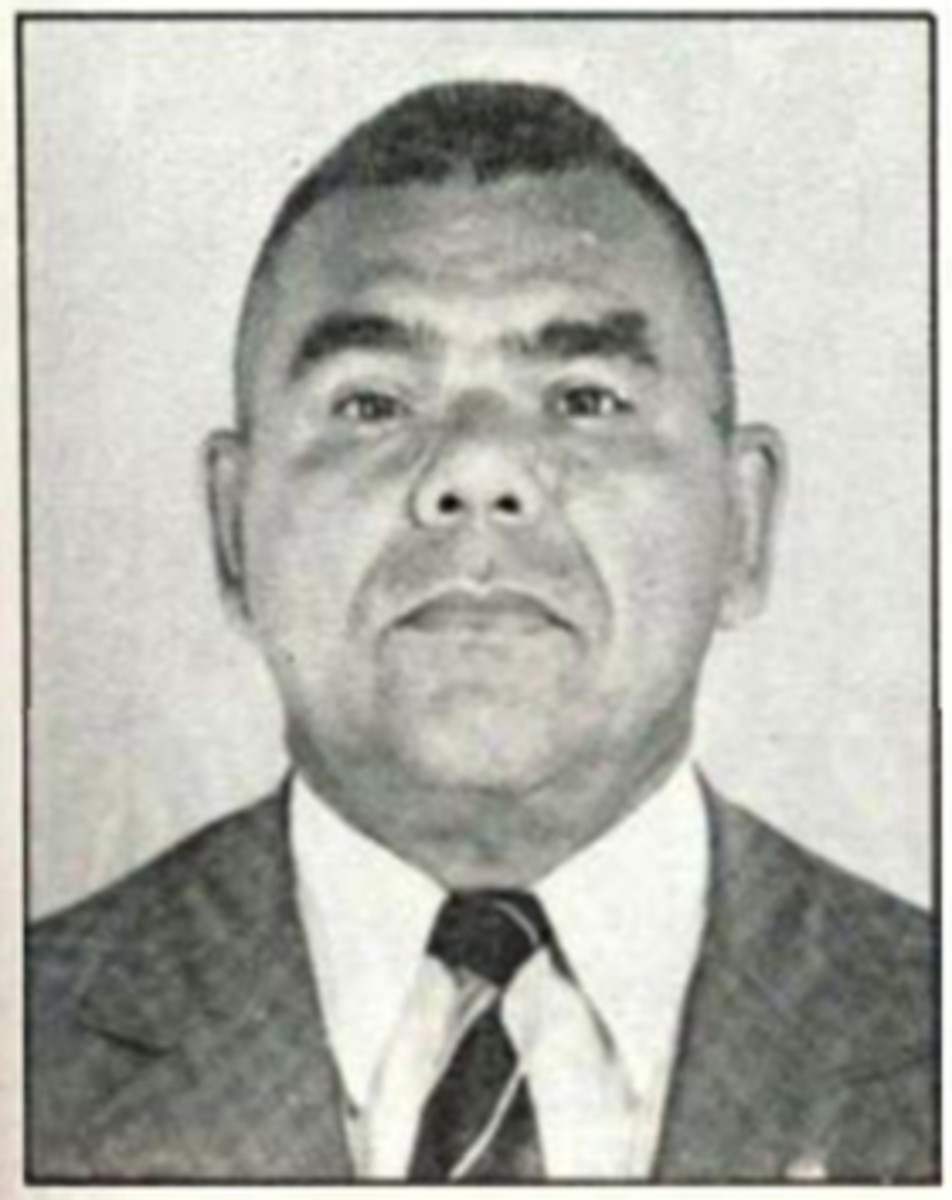 Souza, João Carlos Olímpio (1918–1981)
×
The Brazilian White Center – UNASP is a team of teachers and students at the Brazilian Ellen G. White Research Center – UNASP at the Brazilian Adventist University, Campus Engenheiro, Coelho, SP. The team was supervised by Drs. Adolfo Semo Suárez, Renato Stencel, and Carlos Flávio Teixeira. Bruno Sales Gomes Ferreira provided technical support. The following names are of team members: Adriane Ferrari Silva, Álan Gracioto Alexandre, Allen Jair Urcia Santa Cruz, Camila Chede Amaral Lucena, Camilla Rodrigues Seixas, Daniel Fernandes Teodoro, Danillo Alfredo Rios Junior, Danilo Fauster de Souza, Débora Arana Mayer, Elvis Eli Martins Filho, Felipe Cardoso do Nascimento, Fernanda Nascimento Oliveira, Gabriel Pilon Galvani, Giovana de Castro Vaz, Guilherme Cardoso Ricardo Martins, Gustavo Costa Vieira Novaes, Ingrid Sthéfane Santos Andrade, Isabela Pimenta Gravina, Ivo Ribeiro de Carvalho, Jhoseyr Davison Voos dos Santos, João Lucas Moraes Pereira, Kalline Meira Rocha Santos, Larissa Menegazzo Nunes, Letícia Miola Figueiredo, Luan Alves Cota Mól, Lucas Almeida dos Santos, Lucas Arteaga Aquino, Lucas Dias de Melo, Matheus Brabo Peres, Mayla Magaieski Graepp, Milena Guimarães Silva, Natália Padilha Corrêa, Rafaela Lima Gouvêa, Rogel Maio Nogueira Tavares Filho, Ryan Matheus do Ouro Medeiros, Samara Souza Santos, Sergio Henrique Micael Santos, Suelen Alves de Almeida, Talita Paim Veloso de Castro, Thais Cristina Benedetti, Thaís Caroline de Almeida Lima, Vanessa Stehling Belgd, Victor Alves Pereira, Vinicios Fernandes Alencar, Vinícius Pereira Nascimento, Vitória Regina Boita da Silva, William Edward Timm, Julio Cesar Ribeiro, Ellen Deó Bortolotte, Maria Júlia dos Santos Galvani, Giovana Souto Pereira, Victor Hugo Vaz Storch, and Dinely Luana Pereira.
First Published: July 23, 2021
João Carlos Olímpio de Souza, a pioneer canvasser in the Northeast region of Brazil, was born on January 8, 1918 in the city of Recife, state of Pernambuco, Brazil. Son of José Olímpio de Souza and Leopoldina Maria de Souza, he had two sisters: Maria Santina and Severina Olímpio.1
João was raised in a simple and impoverished context, in which he only had the opportunity to study until primary school. Since early in life he worked in farming activities, until embracing the Adventist faith through evangelistic series held by Ozias, a lay member of the church located in the district of Arruda, city of Recife. João was presented to the canvassing work, but having no academic experience, he didn't feel qualified to this occupation. However, he prepared himself through a diligent study of the book Colporteur Ministry, by Ellen G. White. As related in the article he wrote to the Adventist Review (Portuguese), in moments of difficulties he often remembered portions of the book.2
On July 8, 1947, he married Maria do Carmo de Souza. Together they had eight children: Abinadabe, Abinancy, Abimael, Abinoam, Eliezer, Edna, Rute and Lucicleide. On September 6 of the same year, he joined the canvassing work of the Northeast Brazil Mission and served there as a licensed canvasser until July 1953, when the Church promoted him to a credentialed canvasser. On December 1956, João was appointed as the assistant canvassing director of the Northeast Brazil Mission, a role he held for 21 years, until his retirement.3
During this period, he participated as a lecturer in many canvassing courses, such as in 1959, when he shared working techniques for the audience of a canvassing course organized by the Northeast Brazil Mission.4 Many were the valuable stories he collected over these years. While living in the city of Recife, João received an invitation to abandon the canvassing work and become a salesman for a large company, the Matarazzo Enterprises. However, he was counseled by a brother to pray before making his decision, so at night he asked the brethren's intercession at a prayer meeting. Later he had a dream, in which he had to choose between two paths, and on choosing the left one, he ran up against a dead end. On desiring to return, he couldn't. After this he had another dream, in which he was canvassing at a certain city and felt very happy. João thanked God for his answer and he rejected the invitation. Not long after this, he made a big sale which exceeded much of his expectations.5
Once, in the city of Viçosa, state of Alagoas, while sharing the Adventist message through the printed page, a riot arose to take his life; however, the local police saved him from the angry crowd. Later, in Areia Branca, state of Rio Grande do Norte, a customer dissatisfied with the material tried to kill him in the hotel he was staying, nonetheless, his life was spared again.6 After a long journey in the canvassing work, Olímpio retired in 1977.7 During his retirement years he frequented and assisted the church in the district of Cavaleiro, city of Recife.8 João passed away on March 28, 1981, at the age of 63, in Recife, where he was buried at the Parque das Flores cemetery.9
João Olímpio de Souza left a significant contribution of 30 years to the publishing ministry in the Northeast of Brazil. Throughout his journey, he also influenced many people to join the canvassing work and led about 200 people to baptism.10
Sources
"João Olímpio obituary." Revista Adventista, year. 76, no. 6, June, 1981.
Mendes, Alfredo Pereira. "Curso de Colportagem da Missão Nordeste." Revista Adventista, year 54, no. 06, June, 1959.
João Olímpio de Souza Biography. In: National Adventist Memory Center Archive/Ellen G. White Research Center: UNASP-EC, Engenheiro Coelho, SP. Stand: 02 Shelf: 14. Folder: "Souza, João Olímpio de." Accessed on October 20, 2019.
Souza, João Olímpio de. "30 Anos na Página Impressa." Revista Adventista, year 73, no. 06, June, 1978.
Souza, João Olímpio de. "Experiência de um Colportor da Missão Nordeste." Revista Adventista, year 50, no. 01, January 1955.
Seventh-day Adventist Yearbook. Washington, D.C.: Review and Herald Publishing Association, 1978.
Notes