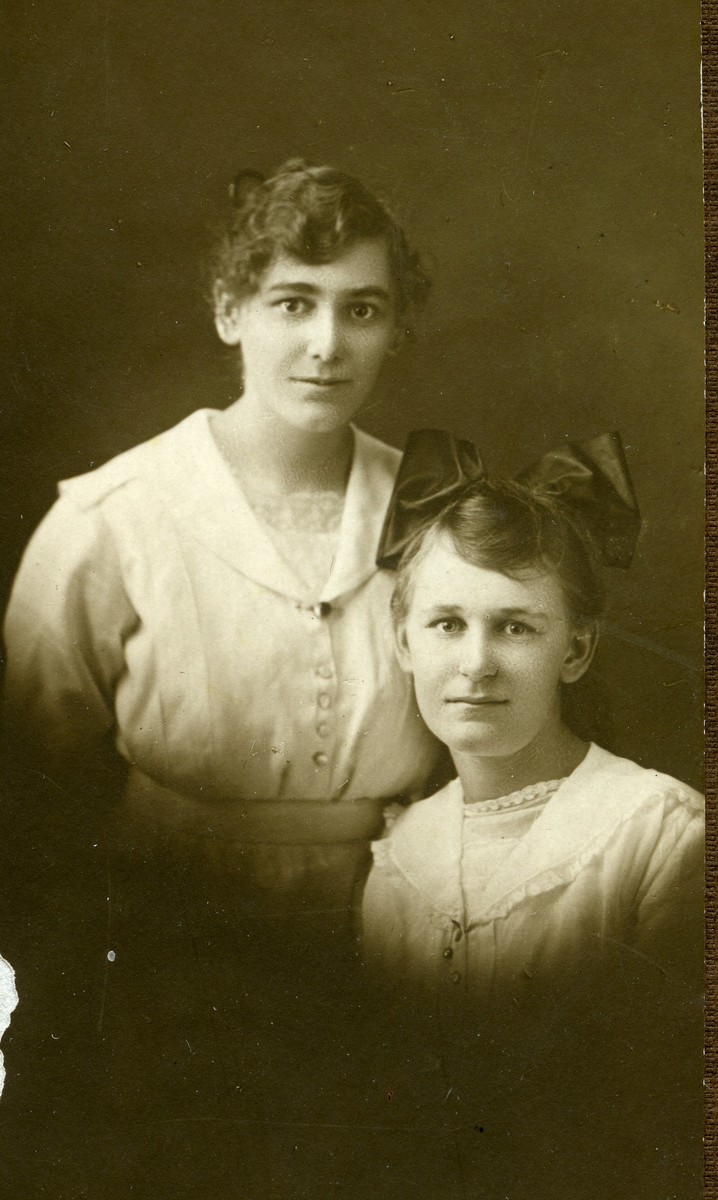 Clements, Eva May (1897–1920)
×
Milton Hook, Ed.D. (Andrews University, Berrien Springs, Michigan, the United States). Hook retired in 1997 as a minister in the Greater Sydney Conference, Australia. An Australian by birth Hook has served the Church as a teacher at the elementary, academy and college levels, a missionary in Papua New Guinea, and as a local church pastor. In retirement he is a conjoint senior lecturer at Avondale College of Higher Education. He has authored Flames Over Battle Creek, Avondale: Experiment on the Dora, Desmond Ford: Reformist Theologian, Gospel Revivalist, the Seventh-day Adventist Heritage Series, and many magazine articles. He is married to Noeleen and has two sons and three grandchildren.
First Published: December 30, 2021
Eva May Clements was born on July 25, 1897, to Henry Job Clements and his wife Jane (nee Murray). She was reared on coastal farms at Fairymead and Kolan River, near Bundaberg, Queensland. Eva was the fifth to be born among seven children. Her younger siblings were William Henry (b.1899) and Ruth Edna (b.1902).1 Her parents were Methodists, the family later moving south to Sydney, New South Wales.2
Association with Seventh-day Adventists
Details of Eva's conversion to Seventh-day Adventism are obscure. She first appears as a seventeen-year-old member of a Missionary Volunteer Society in Sydney, assisting with a branch Sabbath School conducted for children in the slums of Wooloomooloo.3 Later that same year, 1914, she began to work as a member of the office staff in the Australasian Union Conference at Wahroonga, New South Wales.4 For five years she carried her role with efficiency and was chosen to transfer to India in response to a request from the General Conference. A number of missionaries from Australasia had preceded her to that field. Eva was specifically appointed to be a stenographer for Elder John Fulton, vice president of the General Conference for the Southern Asian Division with a central office in Lucknow, India.5
On March 3, 1920, Eva sailed from Sydney aboard the S.S. "Mantua" to begin her mission assignment.6 In the course of her duties a few months after her arrival she traveled with Susie Fulton to join Elder Fulton for a general meeting of leaders among the Karen and Telugu language groups. The meeting took place in Rangoon (now Yangon), Myanmar, October 22 through 31, 1920.7 The meetings were well underway when Eva became ill with appendicitis. On Sabbath morning, October 30, she underwent emergency surgery. Initially, the post-operative assessment was promising, but she soon slipped into a coma because of a bad reaction to the chloroform and never recovered. She passed away on November 3 and on the afternoon of the same day she was laid to rest in the nearby Kemmendine (now Kyimyindaing) Cemetery. Susie Fulton expressed the somber circumstances with the words, "It was indeed a very sad occasion, and many tears of sympathy were shed for the sweet young life so suddenly cut short…. Another missionary life has closed, of one who has left parents, relatives and friends, and native land, and laid down her life on a foreign shore in service for the Master."8 She was only twenty-three years old.
Sources
"Distribution of Labour." Australasian Record, October 12, 1914.
"Eva May Clements." Ancestry.com, Ancestry Ireland Unlimited Company, 2006-2020. Retrieved from https://www.ancestry.com.au/family-tree/tree/70543813/person/110176753095/facts.
Fulton, J[ohn] E. "The Rangoon General Meeting." Eastern Tidings, December 1, 1920.
Fulton, [Susie]. "Eva May Clements." Eastern Tidings, December 1, 1920.
"Henry Job Clements." Find A Grave Memorial, 2014. Retrieved from https://www.findagrave.com/memorial/123624302/henry-job-clements.
"In response to a request…" Australasian Record, March 9, 1920.
"Sydney Slum Work." Australasian Record, September 21, 1914.
Trim, J.D.B. A Living Sacrifice: Unsung Heroes of Adventist Mission. Nampa, ID: Pacific Press Publishing Association, 2019.
Notes