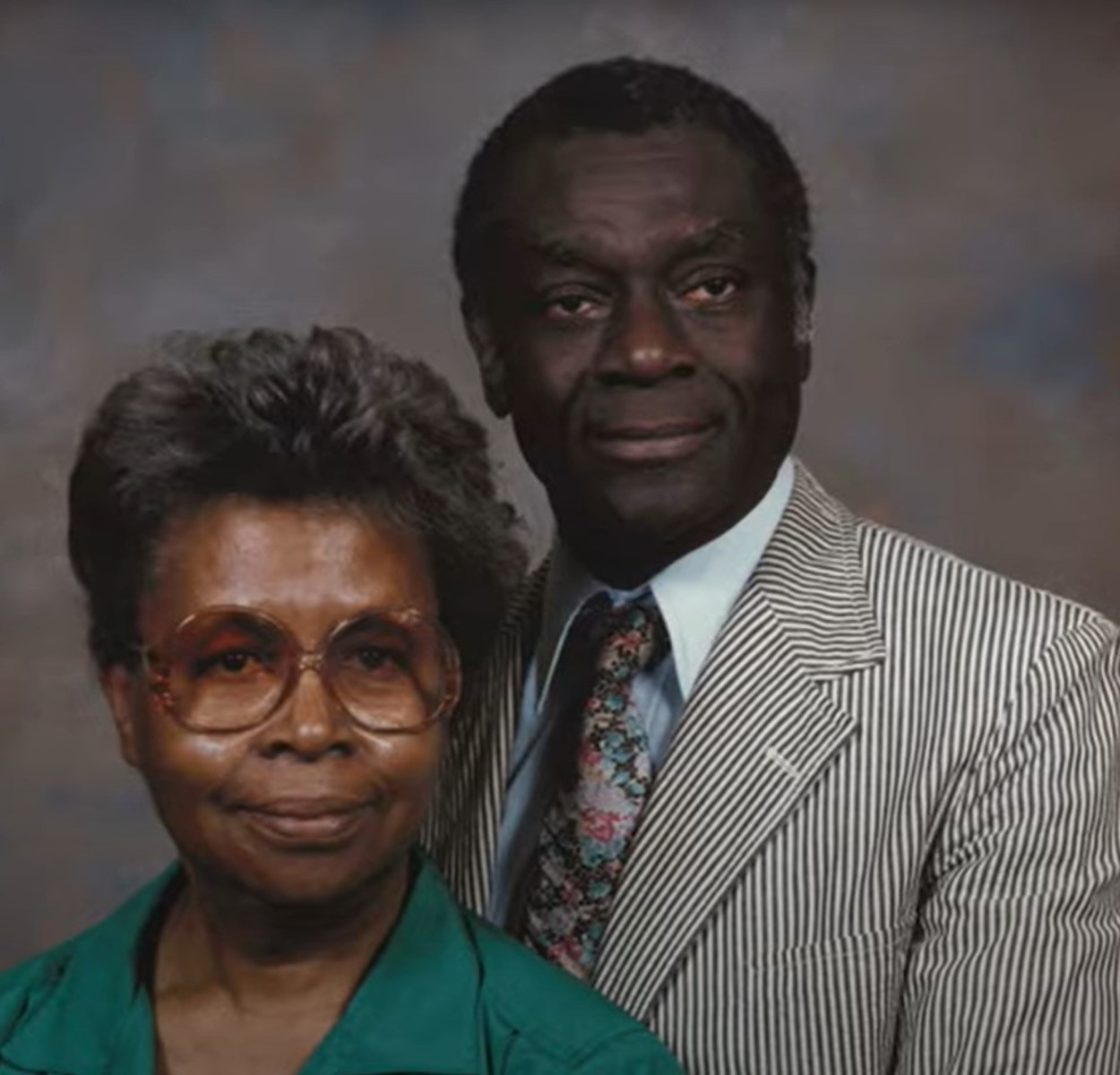 Thomas, Lindsay, Jr. (1929–2015)
×
DeWitt S. Williams, Ed.D. (Indiana University) lives in Maryland after 46 years of denominational service. He pastored in Oklahoma, served as a missionary in the Congo (Departmental and Field President), and Burundi/Rwanda (President, Central African Union). He served 12 years in the General Conference as Associate Director in both the Communications and Health and Temperance Departments. His last service was Director of NAD Health Ministries (1990-2010). He authored nine books and numerous articles.
First Published: May 19, 2023
Lindsay Thomas, Jr., was a linguist and university professor noted for mobilizing innovative evangelistic and humanitarian projects in Africa.
Early Years
Born in Waynesboro, Georgia, on January 28, 1929, Lindsay was the 11th of 12 children born to Lindsay Thomas, Sr., and Eliza Sapp Thomas. The family soon moved to Savannah, Georgia, where Lindsay grew up coping with the scarcities and harsh struggles of the Great Depression. At age seven, he collected and sold wood and gave his earnings to his mother. Yet even amidst the deprivation of his early childhood, he displayed the spirit of missionary service in a remarkable way, leading a blind neighbor to the train station and helping him sell peanuts to survive.
Lindsay was also a high achiever at an early age. At 14, he became secretary of Connors Temple Baptist Church, the largest Black congregation in Savannah and he delivered newspapers to 300 customers daily. In high school he was an outstanding student who also excelled in sports and graduated with honors.1
At 17, with his mother's consent, Lindsay joined the United States Air Force with the ultimate purpose of earning the benefits of the GI Bill to further his education. While he was stationed in Arizona, a Seventh-day Adventist family befriended him and he was soon baptized into the Beacon Light Adventist Church in Phoenix. He invited men from the base to attend church and study the Bible with him, some of whom later became Seventh-day Adventist ministers and educators.2
Education and Academic Career
After receiving an honorable discharge from the Air Force, Lindsay began his pursuit of higher education at Oakwood College (later University) in Huntsville, Alabama, 1949-1950. He then transferred to La Sierra College (later University) in Riverside, California, where he met his future wife, Evelyan Patterson. Because of his great interest in languages, he left La Sierra after a year to study French at the Seminaire Adventiste in Collonges-Sous-Saleve, France. Initially, he found himself failing his classes, which were all taught in French, but he refused an accommodation that would have allowed him to complete assignments and take examinations in English. Instead, he worked diligently on his language skills and raised his grades semester by semester, earning all A's in his senior year. He completed his bachelor of arts degree in French and theology in 1955 and was elected president of his graduating class.
After his return to the United States, Lindsay completed a master of arts in romance languages at Boston University in 1957. He went on to doctoral studies in French at the University of California at Los Angeles (UCLA) and was awarded a Ph.D. in 1962. He would also do post-graduate work in African languages at Duquesne University in Pittsburgh, Pennsylvania; the University of Illinois at Urbana-Champaign; and the State University of New York at Buffalo; as well as in linguistics at the University of Illinois, and the State University of New York. His professional teaching career, which he began as a fellow at UCLA, spanned four decades and included faculty appointments at the Seventh-day Adventist Secondary School in Bouake (Côte d'Ivoire), California State University at Long Beach, La Sierra College, and Victor Valley College, Victorville, California.
While studying at UCLA, Lindsay married Evelyan Patterson on January 24, 1959, in Los Angeles. Born, raised, and educated in southern California, Evelyan earned a medical degree from Loma Linda University and completed residencies for general surgery, obstetrics and gynecology and anesthesiology. The Thomas's union was blessed with a son, Jean-Pierre.3
Missionary Initiatives in Africa
Lindsay and Evelyan began their international mission work in 1964, appointed by the Seventh-day Adventist Church to serve in Côte d'Ivoire (Ivory Coast). Although that initial stint was only for two years, both returned to Africa numerous times at their own expense during the subsequent decades. In 1971 Lindsay went to Nigeria, where he taught French at Ahmadu Bello University and Evelyan later offered medical services to the people there.4
In the early 1970s, Lindsay Thomas, Hubert Goodlett, and Adventist lay members from California and Arkansas, formed a nonprofit organization called Abokin, Inc. to teach laypeople the art of one-to-one soul winning (Abokin means "friends of Africa").5 Training members was not easy because many could not read. There were tribal language barriers and absolutely no tools with which to work. In addition to training in how to prepare a Bible study, instruction topics included home visitation, how to find people interested in a Bible study, and gaining decisions. Children and families were urged to participate and become a soul-winning team.6
During the 1980s, Lindsay and his group conducted three-week Bible Study Institutes for laypeople. They met six hours each day, six days per week, using the Encounter Bible Lessons in teaching the people how to give Bible studies. Each person received a new Bible and other evangelistic materials, funded by Abokin. At the conclusion of the Institutes scores of well-trained lay people were employed to do evangelistic work. Abokin paid their salaries.7
Over the years Dr. Lindsay Thomas and his group sponsored many church leaders from America, such as John Collins, Ivan Warden, Stephen E. Patterson, Walter Pearson, Henry J. Fordham, Robert Lister, Calvin Watkins, Robert L Tolson, Leslie and Prudence Pollard, Arthur S. Bushnell, James Melancon, and others to conduct evangelistic meetings and to organize evangelistic training. Abokin paid all the expenses for these campaigns, including the tents, the evangelists' expenses, and hundreds of small books to be given away during the meetings.8
Lindsay and Evelyan Thomas became perpetual missionaries on the continent of Africa. They organized and taught in Bible institutes for laymen, spirit of prophecy seminars, and seminars for local church elders. The Thomas's raised funds to hire lay preachers on a full-time basis, distribute food, clothing, and shoes to the needy, erect churches and chapels, dig wells, sponsor scholarships for the underprivileged, and provide uplifting tapes, CDs, DVDs, and books, tents for evangelistic meetings, bicycles for lay preachers, wheelchairs, financial assistance to pastors and wives, funds to build parsonages, and conduct medical and dental fairs. Dr. Lindsay visited and worked in Senegal, Ivory Coast, Ghana, Rwanda, Burundi, Nigeria, Liberia, Sierra Leone, Zaire, Kenya, Cameroon, Tanzania, Malawi, Uganda, Egypt, Togo, Benin, Ivory Coast, South Africa, Lesotho, Swaziland, Mozambique, Madagascar, Zambia, Zimbabwe, Uganda, and Botswana.9
In April 2013, while returning home to California after a 14-day training seminar in Ghana, Lindsay experienced sharp pains and, upon arrival, was taken immediately to Loma Linda Medical Center, where he was treated for a pulmonary embolism. Although he made a remarkable recovery, his general health started to decline. On June 17, 2015, Dr. Lindsay Thomas peacefully went to rest.10 On Wednesday July 1, he was funeralized at the All Nations African SDA Church, in San Bernadino. A memorial service was conducted at the Loma Linda University Church on July 26. He was interred at Riverside National Cemetery in Riverside, California.
Legacy
When the University of Eastern Africa in Baraton, Kenya, awarded Lindsay Thomas an honorary doctor of divinity degree in 2006, it was for his work in more than 30 African countries that resulted in 50,000 converts into the Seventh-day Adventist church. Though he was 77 years old by then, his work was far from over. By the time of his death in 2015, an additional 60,000 had accepted Christ through the influence of projects he led, making a total of approximately 110,000 converts, according to Abokin, Inc.11
Further recognition of Thomas's legacy came in 2019 when construction of the Lindsay Thomas Jr., Ph.D., Multipurpose Complex was completed on the campus of the Adventist University of Africa (AUA) in Nairobi, Kenya. The $5 million cost of the 82,000-square-foot facility was paid in full before it was officially opened and dedicated on November 3. The anchor gift was made by Dr. Evelyan Thomas. Kenyan government officials and denominational leaders representing the General Conference and the East-Central Africa Division were present for the opening. The facility includes classrooms, administrative offices, a cafeteria, a 1,200-seat auditorium, and an information and communication technology fiber-optic system that supports web-based education and video conferencing.12
Seventh-day Adventist denominational leaders affirmed Thomas's extraordinary contribution on July 16, 1987, when the General Conference Committee voted: "To express appreciation to Lindsay Thomas for his interest in overseas missionary work. Following a regular mission service (1964 to 1966) he has worked, on a self-supporting basis, as an evangelist, a leader in layman's institutes, Bible seminars and spirit of prophecy meetings."13
Sources
Abokin, Inc./Lindsay Thomas Jr. Training Institutes for Lay Workers. Accessed May 18, 2023. https://abokin.org/.
General Conference Committee, General Conference Online Archives. Accessed May 18, 2023. https://documents.adventistarchives.org/Minutes/Forms/AllFolders.aspx.
Goodlett, Hubert S. and Lindsay Thomas. "Lay Evangelists Play Major Role in Kinshasa." ARH, December 19, 1985.
Goodlett, Hubert S. and Lindsay Thomas, Jr. "Laypeople Fill Gap Caused by Pastor Shortage in Ghana." ARH, November 15, 1984.
"Honoring the Life and Legacy of Lindsay Thomas, Jr., Ph.D." Memorial Booklet, Loma Linda University Seventh-day Adventist Church, July 26, 2015. Accessed May 18, 2023. https://abokin.org/about-africa/.
"The Ministry of Dr. Lindsay Thomas, Jr. on the Continent of Africa." Funeral Booklet, All Nations African Seventh-day Adventist Church, San Bernardino, California, July 1, 2015. Accessed May 18, 2023, https://abokin.org/about-africa/
Oyende, Janet. "Adventist University of Africa Celebrates Grand Opening of New Multipurpose Complex." Adventist World, November 8, 2019. Accessed May 18, 2023. https://www.adventistworld.org/adventist-university-of-africa-celebrates-grand-opening-of-new-multipurpose-complex/
Thomas, Lindsay. "Lay People Receive Instruction in Soul Winning." ARH, December 22, 1983.
Thomas, Lindsay, Jr. and Hubert S. Goodlett, "Laypeople On the Move In Soul Winning." ARH, June 20, 1985.
Williams, DeWitt S. Precious Memoires of Missionaries of Color, Vol. 2. TEACH Services, Inc., 2015.
Notes