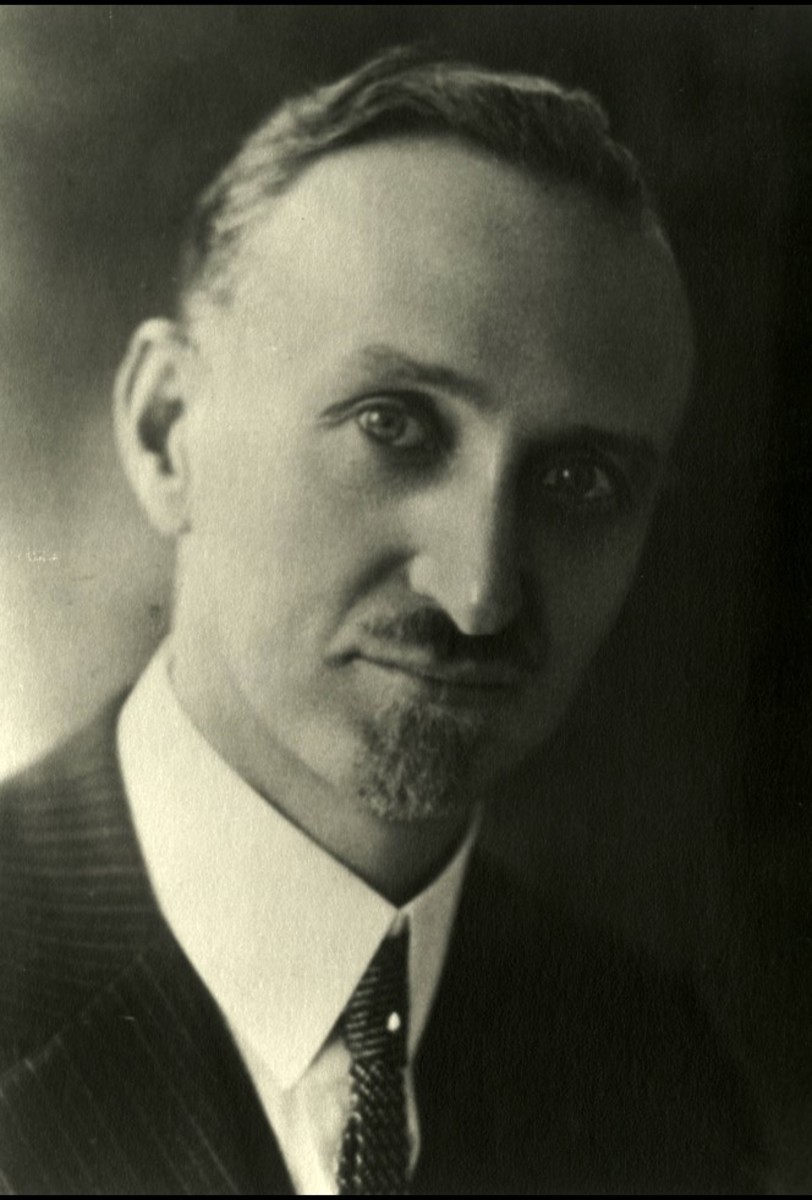 Abbott, George Knapp (1880–1959) and Cora Mae (Richards) (1877–1953)
×
Milton Hook, Ed.D. (Andrews University, Berrien Springs, Michigan, the United States). Hook retired in 1997 as a minister in the Greater Sydney Conference, Australia. An Australian by birth Hook has served the Church as a teacher at the elementary, academy and college levels, a missionary in Papua New Guinea, and as a local church pastor. In retirement he is a conjoint senior lecturer at Avondale College of Higher Education. He has authored Flames Over Battle Creek, Avondale: Experiment on the Dora, Desmond Ford: Reformist Theologian, Gospel Revivalist, the Seventh-day Adventist Heritage Series, and many magazine articles. He is married to Noeleen and has two sons and three grandchildren.
First Published: August 16, 2020
George Abbott, physician and author, was the first dean of what became the School of Medicine at Loma Linda University and served for more than three decades in the roles of medical director and surgeon at leading Adventist sanitariums. Dr. Cora Richards Abbott, an obstetrician, engaged in medical ministry in tandem with her husband.
Early Life
George Knapp Abbott was born on January 4, 1880, to Charles Edwin Abbott and his wife Ellen Knapp Abbott at Spirit Lake in northwestern Iowa. His father was a farmer. Seven children were born into their home, namely Ella (b. 1861), May (b. 1864), twins Willie and Eddie who died in infancy (b. 1871), Harvey (b. 1875), George (b. 1880) and Frank (b. 1883).1
George received his early education at Spirit Lake and followed his two sisters, Ella and May, into teaching in local classrooms. He then trained as a physician at American Medical Missionary College (AMMC), the Adventist medical school in Battle Creek, Michigan, graduating in 1903. Dr. Abbott first practiced for two years in Burbank, north of Los Angeles, California.2
In 1906 he married Cora Mae Richards. Born September 14, 1877, near Sioux Falls, South Dakota, Cora attended Union College in Nebraska and took nurses' training at Boulder Sanitarium in Colorado. She and George met at AMMC where she also graduated as a physician in 1903. Prior to marriage, Dr. Cora Richards practiced medicine and taught health and hygiene courses at Bethel Academy near Arpin, Wisconsin.3
Leadership at Loma Linda
In January 1905 George Abbott began his work in the denominational sanitariums, serving first as one of two physicians at the fledgling Glendale Sanitarium in southern California. He spent only nine months at the institution before transferring to pioneer as medical superintendent at the Loma Linda Sanitarium in October 1905.4 Dr. Abbott also became a member of the faculty of Loma Linda College of Evangelists when it opened in 1906 and replaced W.E. Howell as "president of the faculty" in 1907. When the Loma Linda college received its charter from the state of California to offer medical degrees and began operation as the College of Medical Evangelists in 1910, Abbott became the school's first dean. He also continued as medical director of the sanitarium, serving in both capacities until 1914.5
In July 1914 the doctors Abbott began a private practice at Covina, suburban Los Angeles. This enterprise continued throughout the World War I years.6 By that time their home was blessed with three sons, Richard Edward (b. 1907), Donald Humphrey (b. 1908) and Merrill Frederic (b. 1913).7
Sanitarium Medical Ministry
In March 1919 the Abbotts accepted appointments to St. Helena Sanitarium in northern California. George served as the medical superintendent and Cora as the obstetrician and anaesthetist. After six years at St. Helena they transferred east to take up similar roles for three years in the Washington Sanitarium in Takoma Park, Maryland, close to General Conference headquarters.8
The doctors returned west to familiar territory at Glendale Sanitarium and Hospital in August 1928, George serving as a surgeon and Cora as an obstetrician.9 They remained until March 1934 during which time the American College of Surgeons admitted Dr. George Abbott as a Fellow in recognition of his professional attainments.10 Later, they returned once again to private practice, April 1934 through March 1939. In April 1939, George Abbott joined the medical staff and board of directors at St. Helena Sanitarium. Within twelve months he was appointed as the medical director and remained in that role until his retirement in February 1948.11
During the course of his career Abbott wrote two medical textbooks: Hydrotherapy and Electrotherapy for Nurses and Technique of Hydrotherapy and Massage. He also collected parallels between medical science and medical statements made by Ellen G. White. These formed the basis of a lecture series given at the SDA Theological Seminary and were published in his 1947 book The Witness of Science.12
Final Years
About 1948 church officials reached the view that a physician younger than George Abbott was more desirable for St. Helena Sanitarium. Dr. Abbott, on the other hand, believed he was as fit as ever and wanted to continue his work. He therefore moved into retirement reluctantly at 68 years of age.13
Dr. Cora Richards Abbott passed away at Riverside, California, on March 5, 1953.14 George Abbott required nursing care because of dementia during the last few years of his life.15 He passed away at Riverside on July 2, 1959. He and Cora rest alongside each other in Montecito Memorial Park Cemetery.16
Sources
"Cora Mae (Richards) Abbott obituary." ARH, April 16, 1953.
"Dr. George Knapp Abbott." Find a Grave. Memorial ID No. 143099038. Accessed June 15, 2021. https://www.findagrave.com/memorial/143099038/george-knapp-abbott.
"George Knapp Abbott." FamilySearch. Accessed May 6, 2021. https://www.familysearch.org/tree/pedigree/landscape/L681-C8S.
"George Knapp Abbott obituary." Pacific Union Recorder, August 17, 1959.
George K. Abbott. Sustentation Files. RG 33, Box 2696. General Conference Office of Seventh-day Adventists Archives (GCA), Silver Spring, Maryland, U.S.A.
Seventh-day Adventist Encyclopedia. 2nd rev. edition. Hagerstown, MD: Review and Herald, 1996. S.v. "Loma Linda University."
Seventh-day Adventist Yearbook, 1907-1948. General Conference of Seventh-day Adventists Online Archive. https://documents.adventistarchives.org/Yearbooks/Forms/AllItems.aspx.
Notes