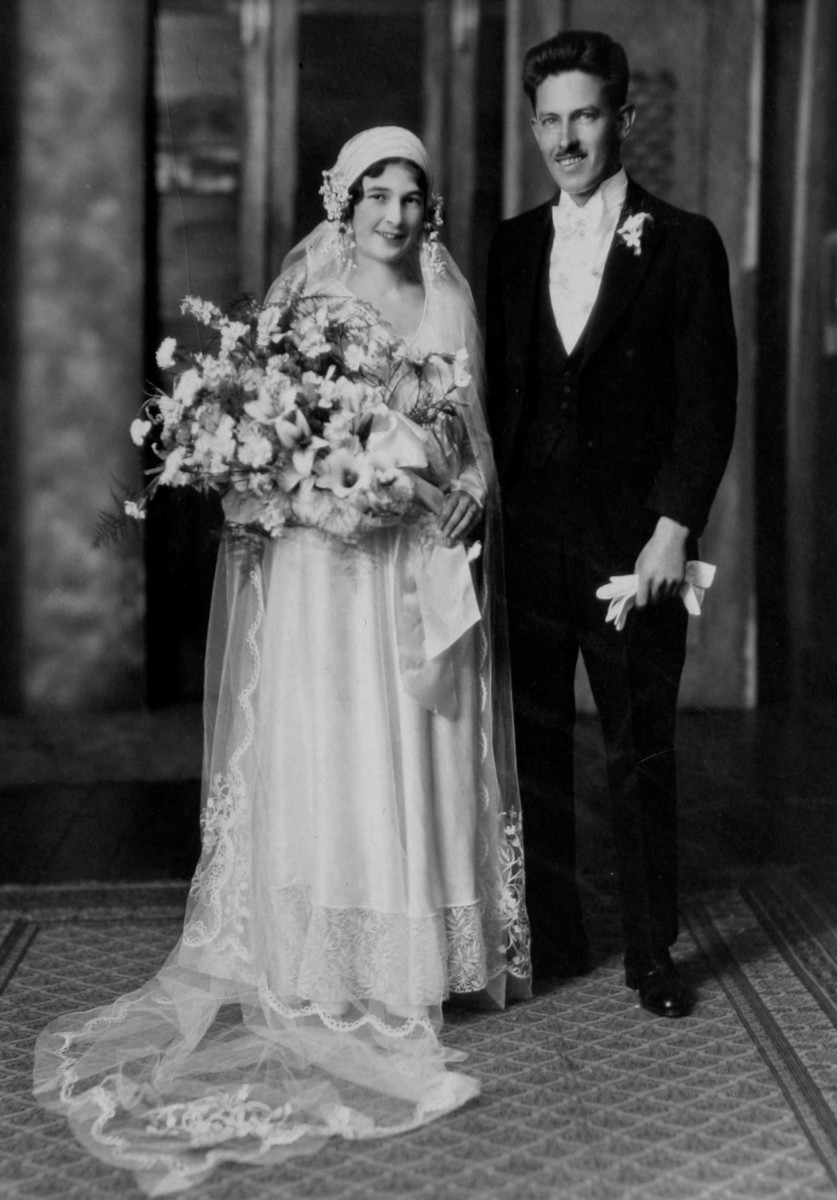 Adrian, Herbert William (1902–1937)
×
Milton Hook, Ed.D. (Andrews University, Berrien Springs, Michigan, the United States). Hook retired in 1997 as a minister in the Greater Sydney Conference, Australia. An Australian by birth Hook has served the Church as a teacher at the elementary, academy and college levels, a missionary in Papua New Guinea, and as a local church pastor. In retirement he is a conjoint senior lecturer at Avondale College of Higher Education. He has authored Flames Over Battle Creek, Avondale: Experiment on the Dora, Desmond Ford: Reformist Theologian, Gospel Revivalist, the Seventh-day Adventist Heritage Series, and many magazine articles. He is married to Noeleen and has two sons and three grandchildren.
First Published: January 29, 2020
Herbert William Adrian served as secretary and treasurer for the Tasmanian Conference and the Fiji Mission.
Early Life
Herbert William Adrian, commonly known as Bert, was born in Brisbane, Queensland, Australia, on September 2, 1902. His grandparents were Irish.1 His father passed away when he was only sixteen.2 Bert trained and worked as an accountant while living with his mother in Hamilton, suburban Brisbane.3 In 1927 he accepted the Advent message under the ministry of Elder Roy Anderson in Brisbane.4
In order to learn more of Adventism, he resigned from his work as an accountant and attended the Australasian Missionary College during 1928 and 1929.5 There, he featured as a soloist in major musical productions.6 While at college, Bert met Enid Peacock, whose parents were missionaries in Papua New Guinea. Enid was born in 1910. While at college, she became well known for her concert recitations.7
Church Employment
Bert is not in any graduation class, but he came to the attention of church officials while at college and was appointed to be the accountant at the New Zealand Missionary School, beginning in January 1930.8
Enid graduated from the business course at the close of 1930 and then proceeded to New Zealand.9 She and Bert were married in the Wellington SDA Church on February 4, 1931, and both were employed at the New Zealand Missionary College, Bert as preceptor and accountant and Enid as a teacher in the Business Department.10
In 1932 Bert was appointed to the Tasmanian Conference as secretary and treasurer. He was also given the portfolios of Sabbath School Secretary and Youth Leader.11 These responsibilities he held for five years until, in 1937, he was transferred to the Australasian Union Conference headquarters at Wahroonga, New South Wales, where he served as an accountant in the treasury.12
In October 1937, Bert was appointed to be secretary and treasurer of the Fiji Mission. The family enjoyed some pre-embarkation leave in New Zealand before Bert traveled ahead, arriving in Fiji on November 18 to begin his duties.13 Enid and their three children, Jennifer, Lynn, and Betty, stayed on in New Zealand a little longer with her parents.14
Tragedy
Bert was in Fiji for only a month before he was fatally injured in a car accident on Sunday, December 19. He was driving a vehicle down a winding road from Vuna when he lost control on the final bend, and the vehicle rolled twice down into a gorge. All were thrown from the vehicle. The conference president, another missionary and his wife, and a Fijian lad were also in the car. The local people from Waimaro village hurried to assist them, carrying them back to the roadside. Bert said he believed he had internal injuries. Prayer was offered, and he said "Amen" and breathed his last.15
The following day Elder Septimus Carr conducted Bert's funeral service, speaking in both English and Fijian so that all could understand. Bert rests in the SDA mission cemetery at Suvavou, his promising career tragically cut short.16
Bert's family, still in New Zealand, was devastated to hear of their loss. They returned to Wahroonga. Three years later, on September 15, 1940, in her own home, Enid married Elder Alfred Martin.17 Her children retained the Adrian surname.18
Sources
"Adrian Family Tree." Unpublished document in the personal collection of the author.
Benham, Ilma. "College News Notes." Australasian Record, August 19, 1929.
Butz, Edwin S. "Adrian-Peacock." Australasian Record, March 16, 1931.
Carr, S. W. "Herbert William Adrian obituary." Australasian Record, February 7, 1938.
———. "Tragic Death in the Mission Field." Australasian Record, January 10, 1938.
"Following is a list of appointments . . ." Australasian Record, January 13, 1930.
Hay, Marion. "Graduation." Australasian Record, December 8, 1930.
"Herbert William Adrian," Ancestry.com, accessed November 28, 2017. https://www.ancestry.com.au/family-tree/8358189/person/961701254/facts?ssrc=.
Pascoe, W. H. "A Musical Treat." Australasian Record, December 9, 1929.
Queensland Electoral Roll 1925. District: Lilley. Subdivision: Toombul. "Adrian, Herbert William."
Seventh-day Adventist Yearbook. Washington, D.C.: Review and Herald Publishing Association, 1932–1937.
Stewart, A. G. "Martin-Adrian." Australasian Record, September 30, 1940.
Notes