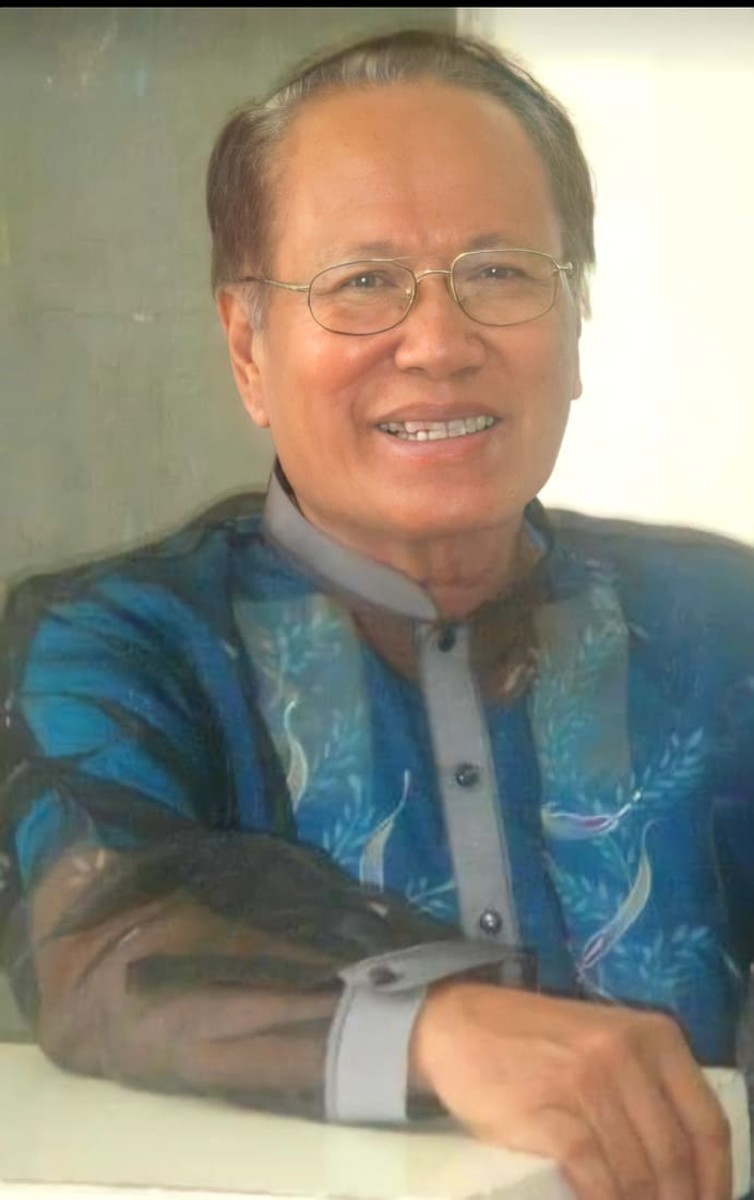 Yap, Rodulfo Regulacion, Sr. (1938–2020)
×
Remwil R. Tornalejo is an associate professor in the Historical-Theological department of the International Institute of Advanced Studies Seminary (AIIAS). Tornalejo has a B.A. in theology from Mountain View College, Valencia, Philippines, and M.P.S., M.Div., and M.Th. degrees from AIIAS. He had served as a pastor, Literature Ministry Seminary dean and instructor at the South Philippine Union Conference. He had served as chair of the theology department of the South Philippine Adventist College. Tornalejo completed his D.Theol. from Theological Union (ATESEA). He is married to Marilou Manatad. They have four children.
First Published: January 24, 2022
Rodulfo Regulacion Yap, known more to his colleagues as Rudy, was a student colporteur, evangelist, pastor, church planter, stewardship promoter, and church administrator.
Early Life
Rodulfo Regulacion Yap was born on February 19, 1938, at Olutanga, an island in Zamboanga del Sur, Philippines, to parents Francisco Yap and Matea Regulacion.1 Both of his parents were Roman Catholics, but his mother and other siblings were later converted to Adventism.2 He grew up in his birthplace helping the family in their small fishing business. Although the family owned a 24-hectar farmland, it was not very productive. Rodulfo was the eldest of four other siblings; namely, Lutero, Resurrection, Amador, Ruel.3
Felipe Regulacion, the younger brother of his mother introduced Yap into the Adventist faith. His uncle gave him Bible studies, and after he graduated from elementary school, he was baptized into the church at Olutanga by Pastor A. L. Sumicad on July 4, 1954.4
Education and Marriage
In 1947, two years after World War II, Yap attended school at Talusan Elementary School and completed his elementary education in 1953.5 Yap in search for better opportunities went to Buenavista, Zambaonga City. There he met a lady that attracted him. He courted the lady, but was turned down because he had no college education. He was discouraged but also challenged to go back to school. He remembered that he had a cousin who was a working student at Mountain View College in Bukidnon; so, he decided to go to MVC.6 Although the college was almost five hundred kilometers from their place, and considering the mode of transportation at that time, Yap was determined, and so he went.
At MVC Yap applied to be a working student and was assigned to the laundry department and worked there from his high school days until he finished college. He earned his high school diploma from Mountain View College Academy. He earned his Bachelor of Arts degree from Mountain View College on June 23, 1967, with a major in religion and history.7 He was married before graduation.
While he was in college he joined the student literature ministry team and went out canvassing during summers. Even in his college experience as a student literature evangelist, Yap had demonstrated his hard-working attitude and penchant to excel. He was among the consistent topnotch performers among his group.8
In the summer of 1966, he was in his third year of college. Yap joined the student colporteur work in Cagayan de Oro City. There he met Maxima Fortis, who was vacationing in the home of a relative. Maxima was a teacher by profession who earned a Bachelor of Science degree in elementary education in 1965 from Manuel L. Quezon University in Manila.9 She was born on September 2, 1942, at Odiongan, Romblon, Philippines. She grew up in an Adventist family and was baptized into the church in April 1956.10 Yap befriended her, and their relationship blossomed.
Yap was married to Maxima on April 29, 1967. Their marriage was blessed with three children; namely, Rumalyn, Zoselane, and Rudy Jr.11 Yap was ordained in the ministry sometime in April 1971.12
Ministry
Yap started his denominational service a few months after college graduation. In July 1967 he was called as a ministerial intern of Northeastern Mindanao Mission, Butuan City. In January of 1969 he was issued his ministerial license.13 At the start of 1970 he was appointed as a district leader of the same mission. During this year he was part of the Far Eastern Division "Men of the Century" for his achievement in soul winning.14
Even during his early years in ministry Yap showed the gift of leadership and management, so at the beginning of 1973, he was appointed to serve as stewardship secretary of Northeastern Mindanao Mission.15 In 1974 he was called to the South Philippine Union Mission (now South Philippine Union Conference) to serve as the stewardship secretary. He served in that capacity from January of 1974 until December of 1982. One of his miraculous experiences as a stewardship director in SPUC was when he conducted a Week of Prayer in Marbel, South Cotabato in 1977. During that time the place was experiencing a severe drought. The crops were failing, and the rice harvest would greatly suffer if there would be no rain. During one of the nights during the meeting Yap, together with the brethren, brought a special petition to God to send rain. That night before they went to bed, heavy rain fell and watered the rice crops.16
In 1983 he was appointed as the Sabbath School and Lay Activities director of SPUC. In May of 1983, he was given the privilege to do post graduate studies at the former Far Eastern Seminary (now AIIAS), which was at that time located at the campus of Philippine Union College. After completing his post-graduate studies in April of 1985, he returned to serve as ministerial secretary of the SPUC. He served only in that responsibility for nine months, for he was elected to serve as president of Northern Mindanao Mission starting in January 1986. He was the incumbent president when Northern Mindanao Mission was reorganized into a conference in 1988.17
In 1990 Yap was called again to serve at the union office as the Church Ministries director.18 In 1991 he was elected as president of Western Mindanao Mission.19 He again was the incumbent president when the mission earned the conference status. He was elected to serve as the first president of the now Western Mindanao Conference. He served the conference until the end of 1997. In 1998 he was called back to serve as president of Northeastern Mindanao Mission. He served as president of the mission until he retired in January 2001.20
Later Life
Yap, after serving the denomination for 33 years, mostly in leadership responsibilities, retired in January 2001. Together with his wife Maxima, they settled in Butuan City. Even though retired, he was actively involved in church related activities and continued to perform his ministerial functions. He served as the church consultant of Butuan City Adventist Church.
After his 82nd birthday, he was diagnosed with severe kidney problems. From then on he was in and out of the hospital almost every month. On August 13, 2020, he was rushed to the hospital because he had difficulty urinating. That Saturday he underwent dialysis because his health was rapidly deteriorating. The following day he was anointed. In the early morning of Tuesday, August 18, 2020, Yap passed to his rest. The cause was attributed to sepsis. He was 82 years old. He was buried on August 23, 2020.21
Contribution
Yap was known to be a hard-working leader who wanted to accomplish things the best way he could. He was recognized as a consistent achiever in the student literature ministry. He was also given a recognition of being a part of the Far Eastern Division, "Men of the Century" list. He was known as a fatherly leader to all pastors and their family members under his care. He was part of the historic transition of Northern Mindanao Mission and Western Mindanao Mission into conference status as the incumbent president and elected as the first president of these conferences.
Sources
"Men of the Century." Far Eastern Division Outlook, August- September 1970.
Murdoch, Tod C. "Mountain View Sends One Hundred Two." Far Eastern Division Outlook, August 1, 1962.
Murdoch, Tod C. "The Three R's of the Mountain View College Colporteur Club." Far Eastern Division Outlook, May 1, 1962.
Worker's Record of Rodulfo Regulacion Yap. South Philippine Union Conference Archives, Cagayan de Oro City, Philippines.
Seventh-day Adventist Yearbook. https://www.adventistyearbook.org/.
Notes